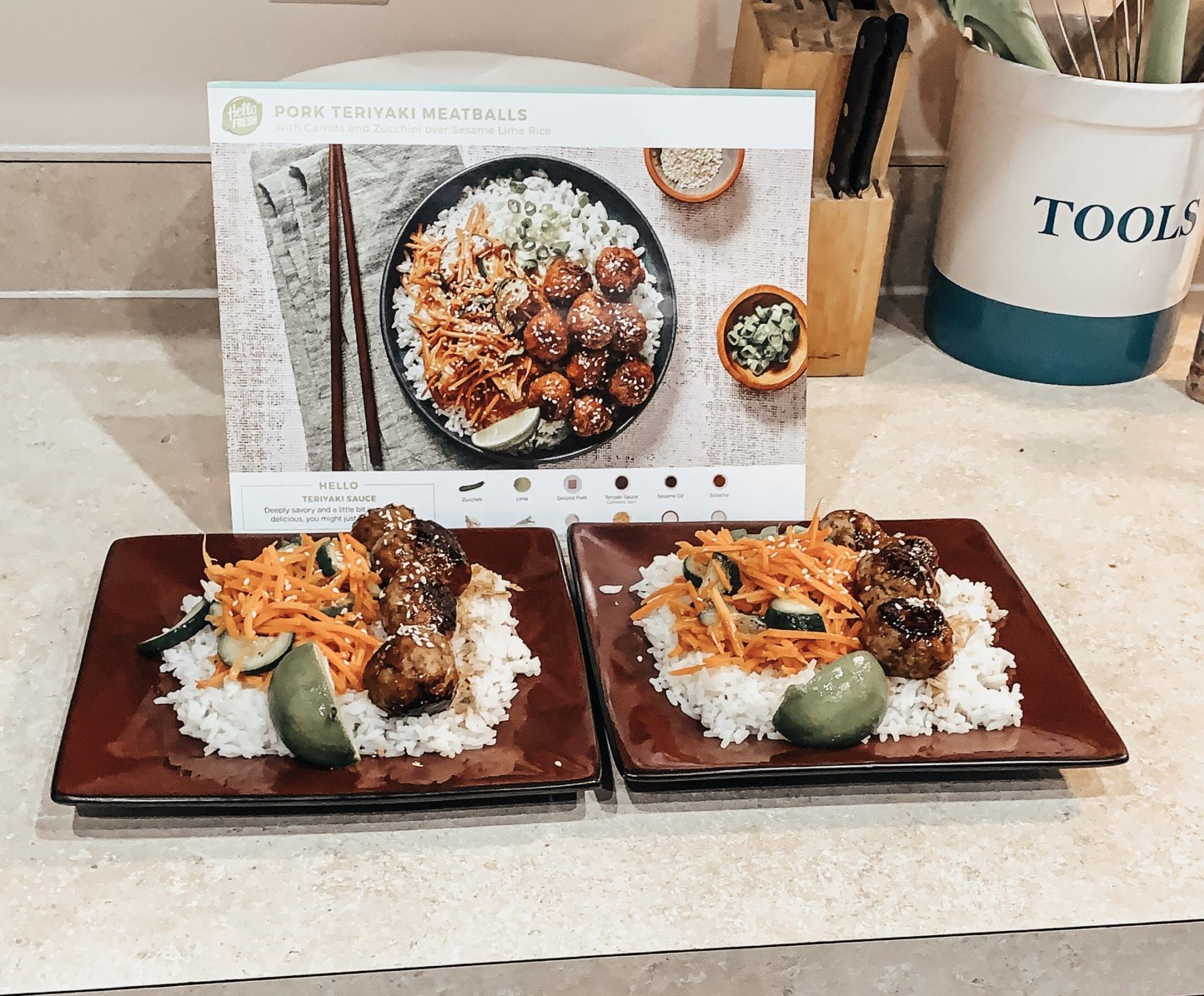 Anyone who knows me knows that I'm not one for the kitchen. I've never really liked cooking but I always love eating, lmao. I will cook if I have to but it's not my first choice. Well, I've been brushing up on my cooking skills mainly because I want my family to eat a bit more healthy balanced options and eating out all the time is definitely not working. Also, it's way more fun to cook when all you have to do is follow directions and you know it's gonna come out great. Insert HelloFresh into my life and I am hooked. Not only does it keep us from the constant "What's for Dinner?" question, but it also helped make cooking fun. From the illustrated recipe cards down to the ingredients all in one bag. HelloFresh makes cooking fun, quick and easy. Plus the recipes are so good and allow for you to add your own twist if you like.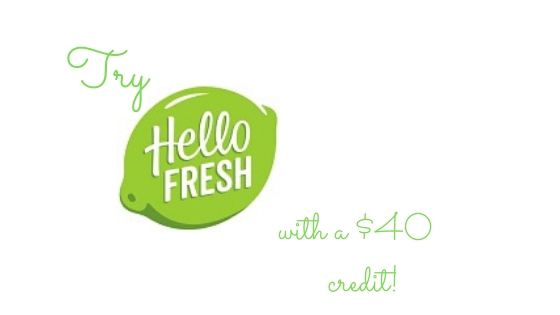 You start by going on their website and choosing a plan. I choose the family plan and it's actually enough to feed 5 (2 adults, 3 kids) with no leftovers which I love because this mama hates wasted food and my family is not one for eating leftovers that often. Then once you've entered your plan and card information you move onto the meals you get to choose from. We've both chosen our own meals for the week and also let HelloFresh chose for us and we loved both times. We did that so in the event we forget to choose our meals in time we know that they will pick good ones for us anyway. All of the recipes we've tried so far we love and our kids enjoy them too. We actually originally tried HelloFresh as a way for Kevin and me to spend more time together. It's a nice way for us to work as a team while catching up on conversation and our day. I also love it because you can skip as many weeks as you want or need to make it convenient for you or if you're going out of town and won't be home. Like for us since were moving in the next week we decided to skip the next 2 weeks for now just to be sure were settled into our new home and routine first. It's super easy to do, I inserted a photo of my meal calendar and the red circle indicates the weeks I've skipped.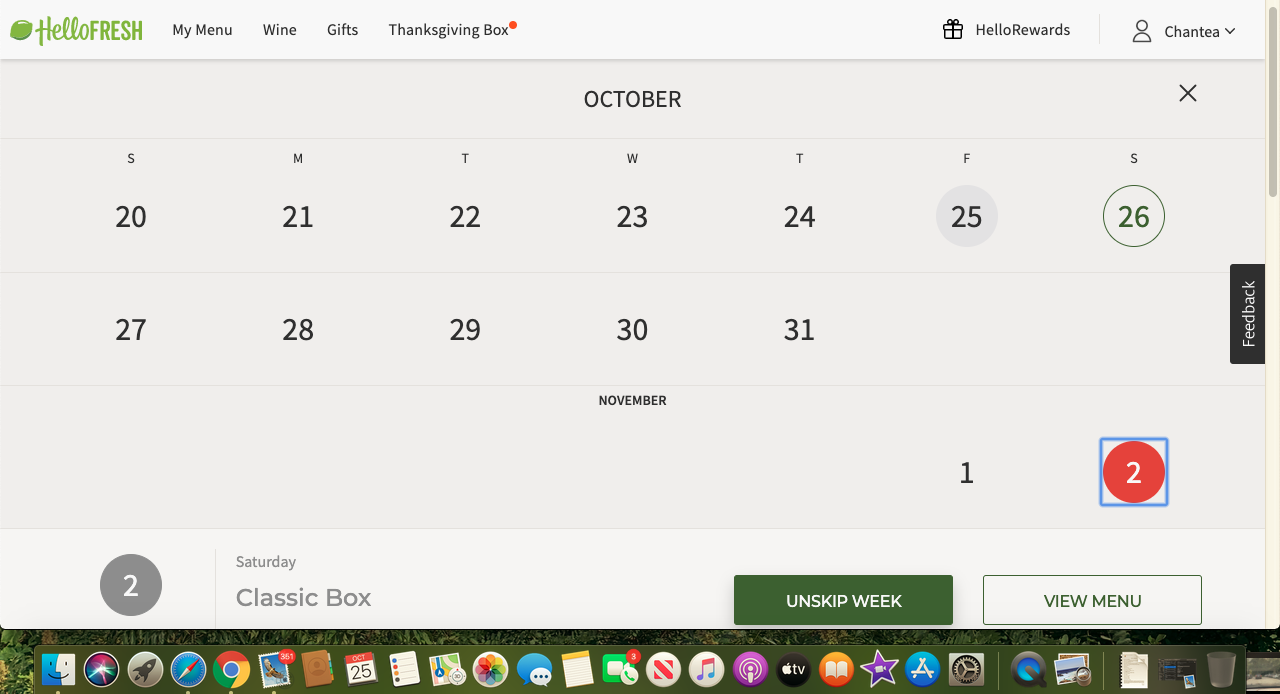 All together this meal service is awesome. I thought I would get it and it would be one of those overly hyped services that popular people and celebrities get for free and don't actually use but this is really a very useful and money-saving service to use in your home. Not only is it extremely convenient but it's affordable too. I even save money weekly because I don't have to run to the store a million times and it helps eliminate hungry shopping or buying random things your kids beg for in the store, lol. The recipe cards are very well written and easy to follow and you can keep them to use again if you want to recreate a meal on your own. I add them to my recipe tin so I have quick but delicious meals to make in a pinch. The best part is all the meals are about 45 mins or less so you aren't in the kitchen all night either. These meals are perfect for beginners in the kitchen and even those who are seasoned chefs but don't want a fussy meal. Here are a few of the meals we've tried so far and the ingredients they come with: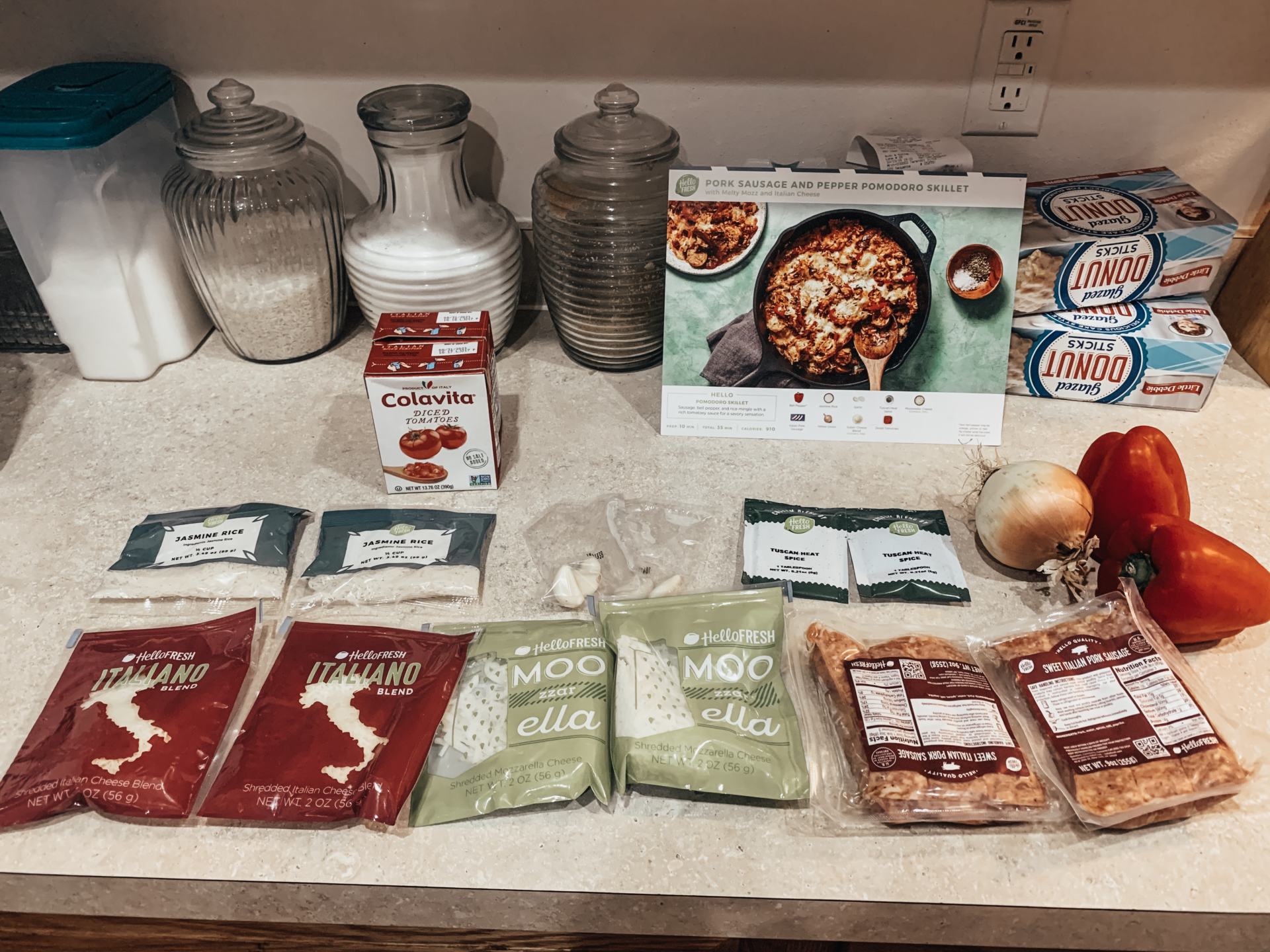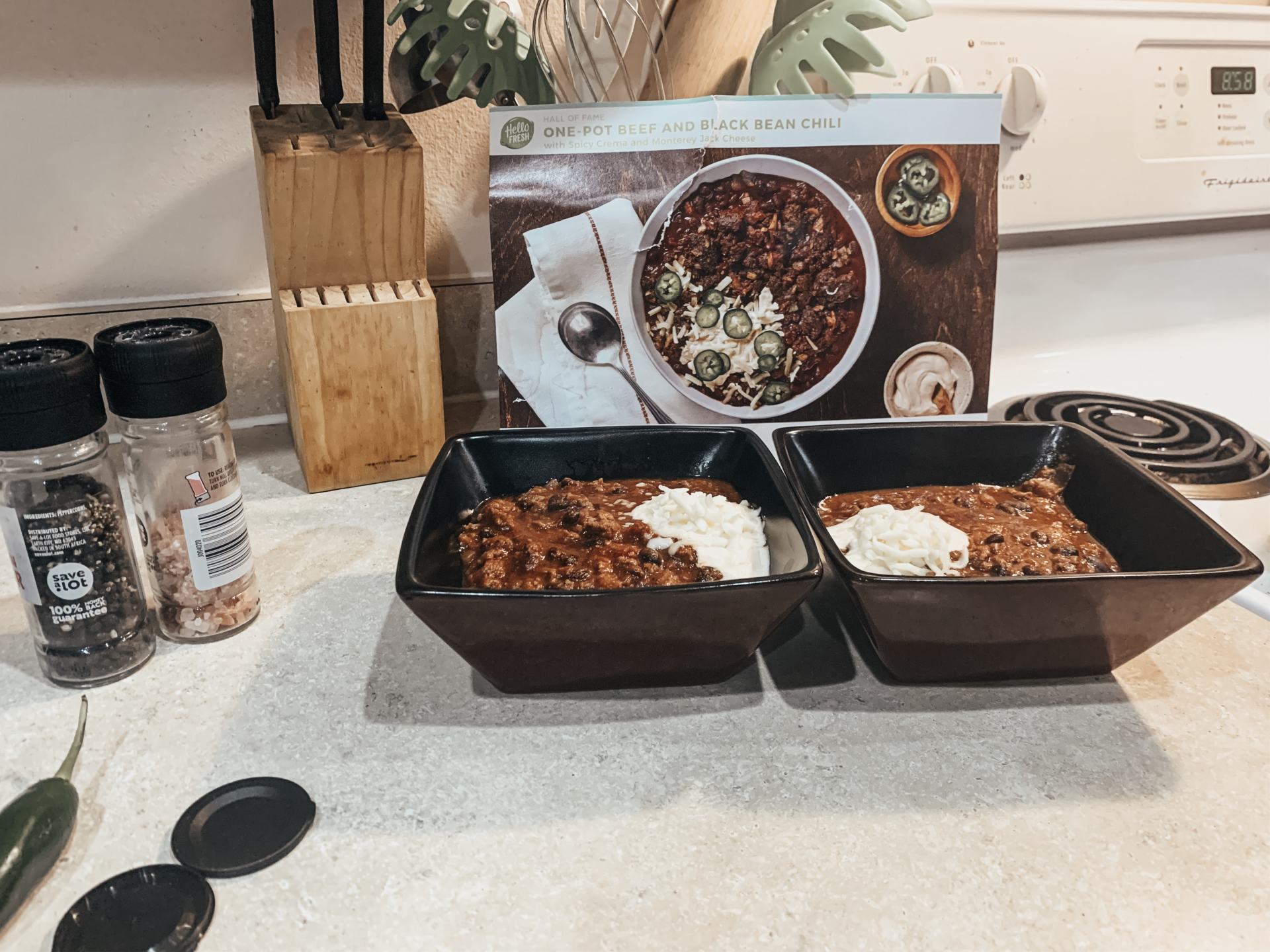 We definitely will be continuing HelloFresh when we get to Georgia as well. Because it's been one of the best things I've added into our weekly routine. We get our new meals for the week on Saturdays and the boxes are packed well and can stay fresh for 48 hours in the box. Good to know if you're running late getting home one evening, lol. I know if I can love anything to do with cooking after trying this than anyone will love it.
Also, because I know you will love it too, I have $40 off your first box with HelloFresh. Just click here and sign up. You'll get your $40 credit on your account and you can start ordering right away.
I hope this little review was enough to make you wanna try HelloFresh for yourself. I promise you won't be disappointed if you're looking for good, quick meals that your family will love. You can see my HelloFresh meals in real-time on my Instagram, I have an entire highlight dedicated just to HelloFresh. Well I hope you enjoyed this post and if you've tried a meal service before, which one was it and did you like it?
Always Remember You're Beautiful!
-Lola