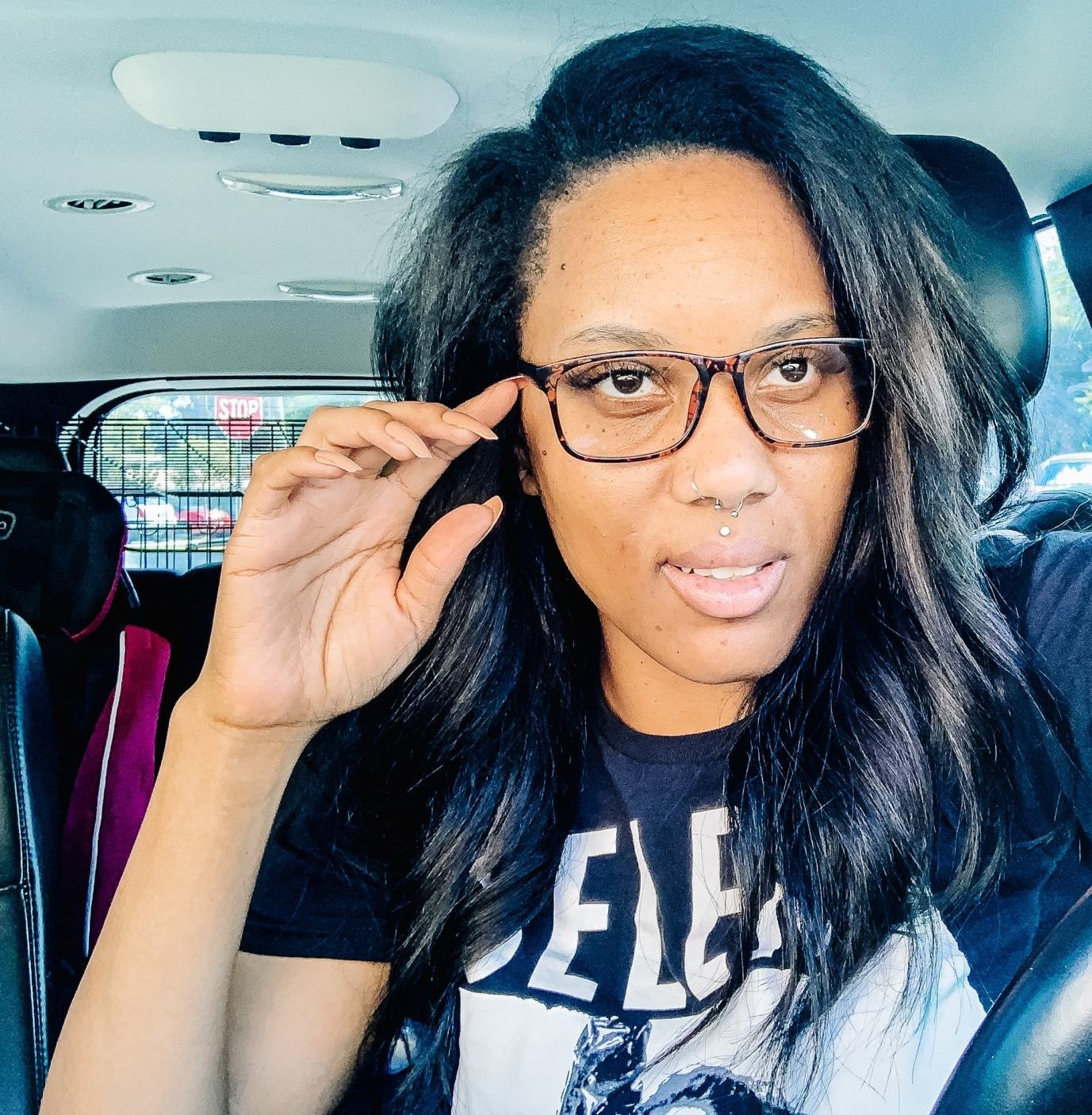 Hi Babes, I am so excited about today's blog post because it's actually something I have struggled with for a long time. I've always wanted straighter and whiter teeth but never had the time or money to shell out at the dentist. I already spent thousands on my oldest daughter's braces and teeth whitening and may have to get braces for my son soon so I was definitely not able to be in the market for another high dental bill. Plus, being a work from home mom, I don't have time to add any extra stops or appointments to my day. I've tried many teeth whitening tricks over the years, whether it's Pinterest DIY's, pen whiteners that you paint on each individual tooth or those bulky strips that never fit, stick to everything and don't get all your teeth.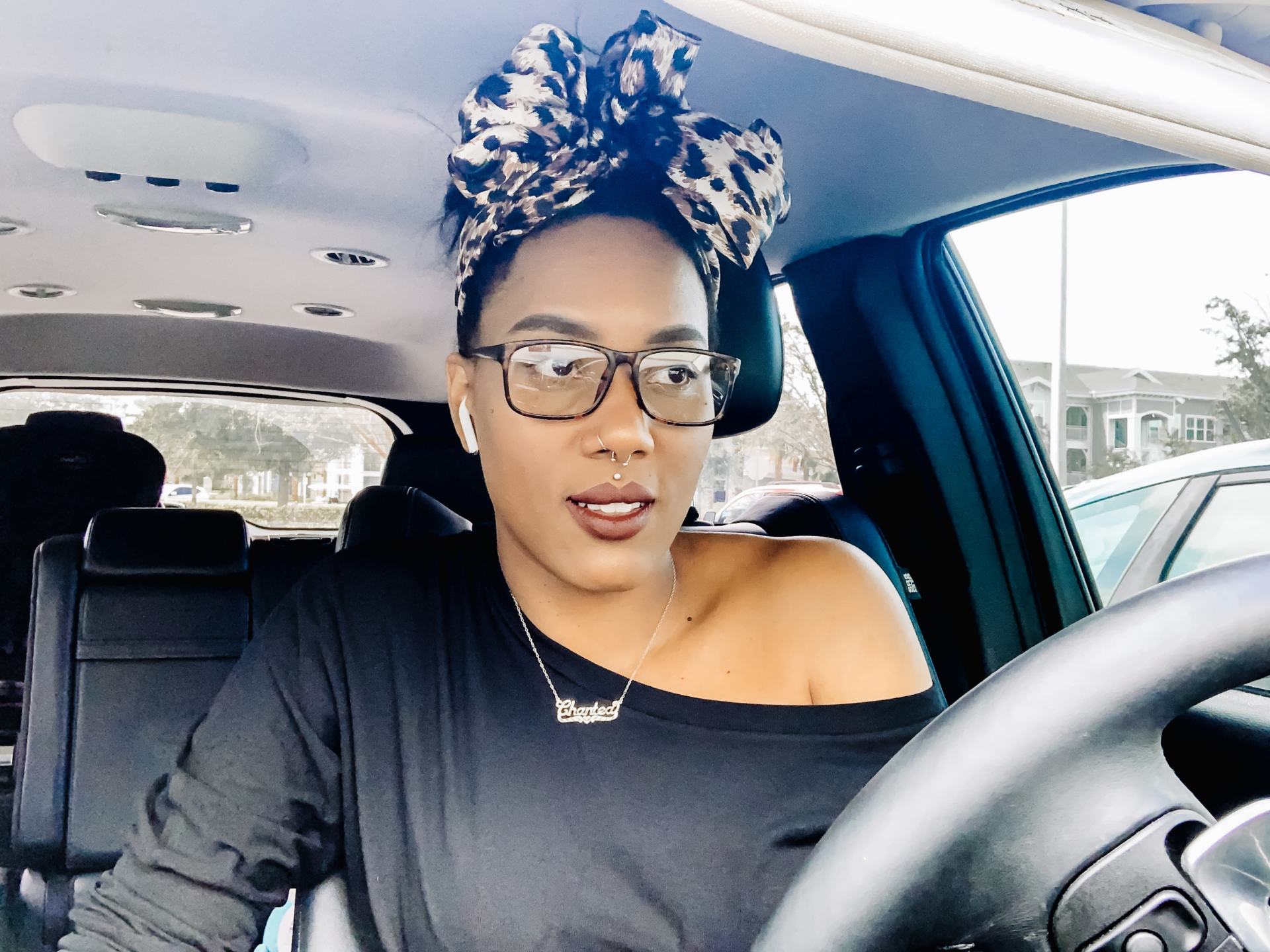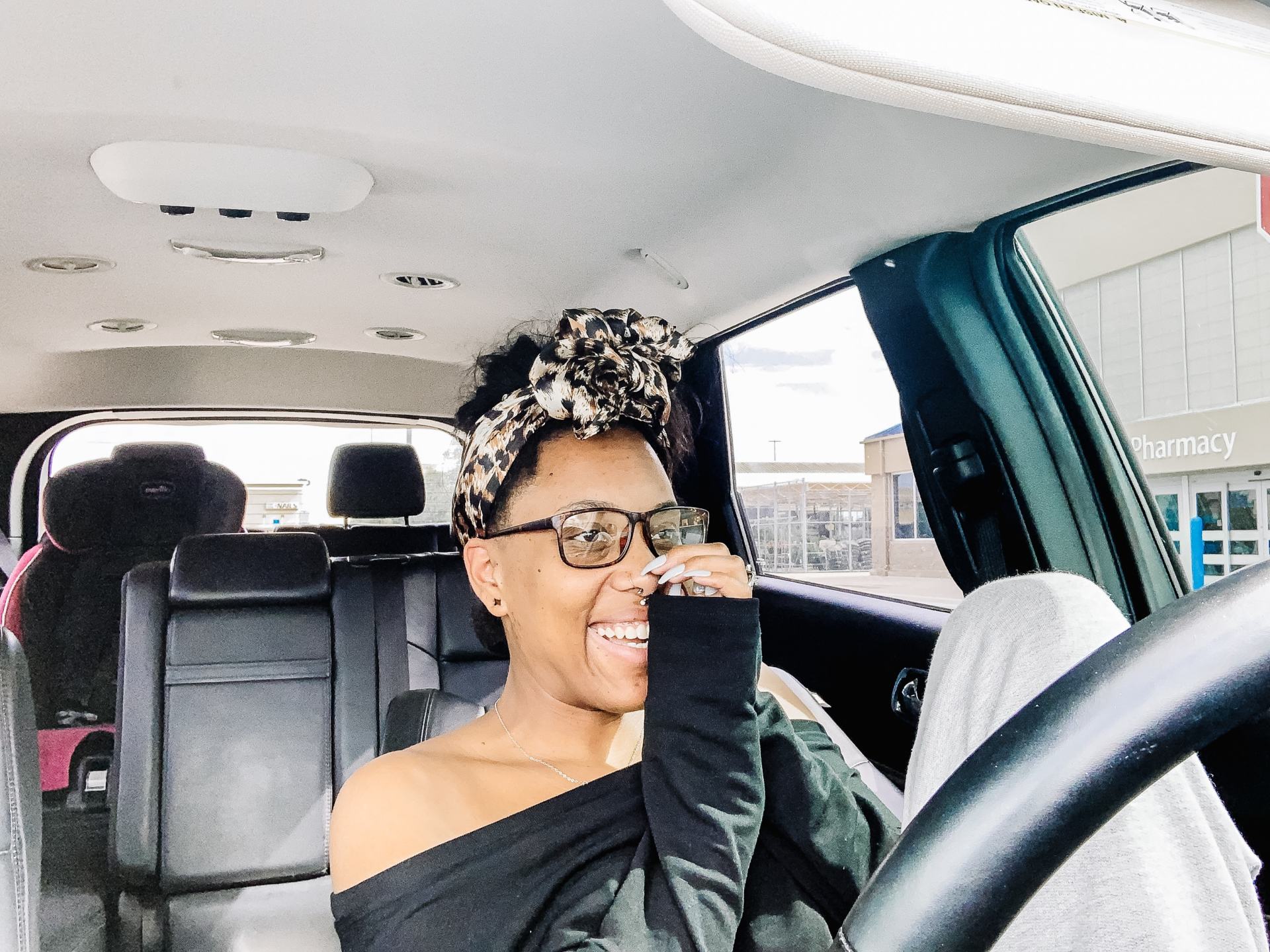 So when Smile Brilliant reached out to me for this collaboration I was so excited. Their system is so easy and worry-free. I can do my teeth impressions, send them back AND receive my custom teeth whitening trays in the mail so I NEVER even have to leave home. So now, I'm able to whiten my teeth while doing everything from packing school lunches, making it on time to school drop-off or my favorite time to whiten, while I'm reading or watching some Netflix on the couch. This at-home kit provides professional teeth whitening for sensitive teeth, at a fraction of the cost to help keep your smile bright and beautiful! I mean are you loving this yet or what, lol? Read below to see the step by step process.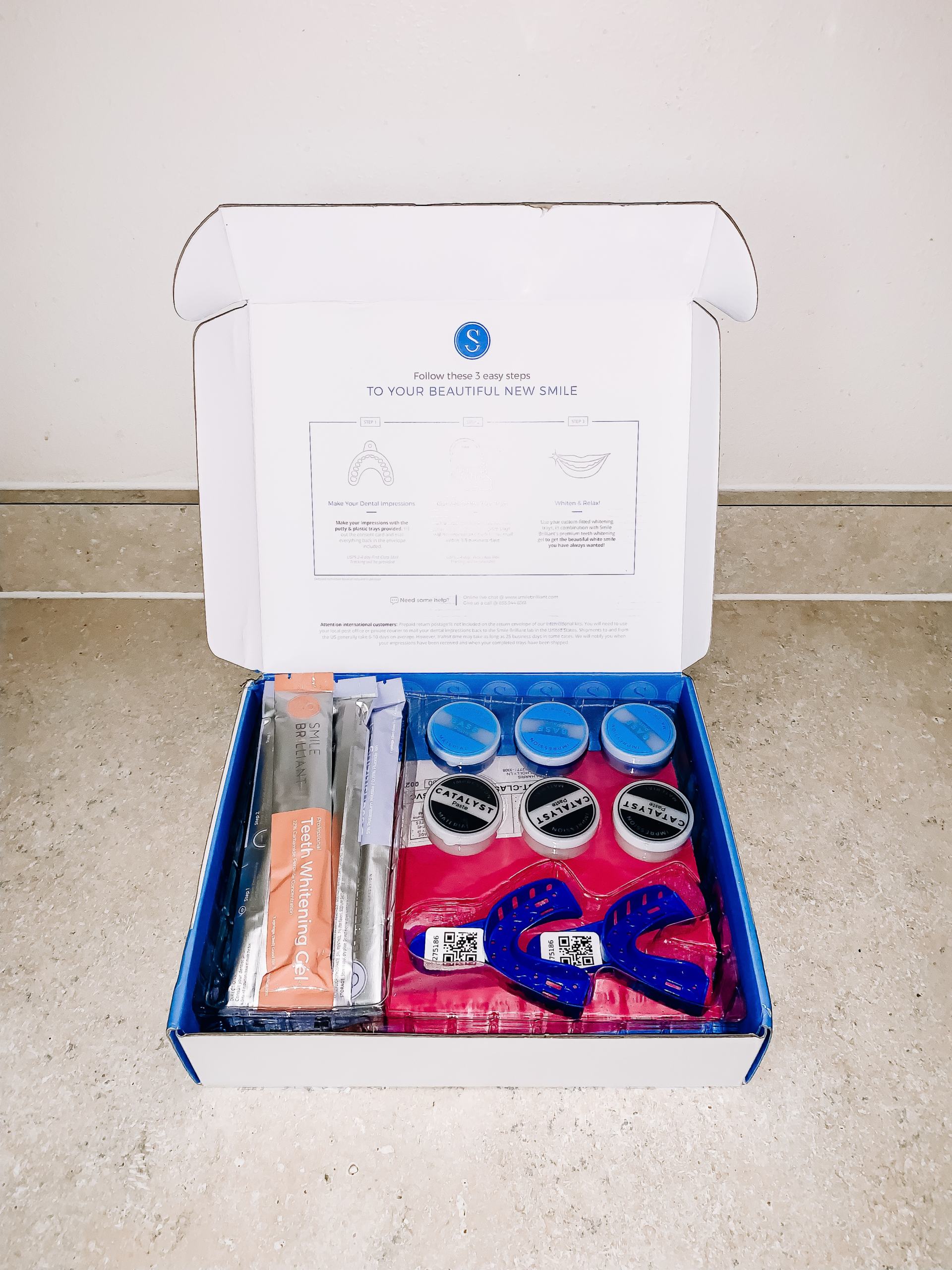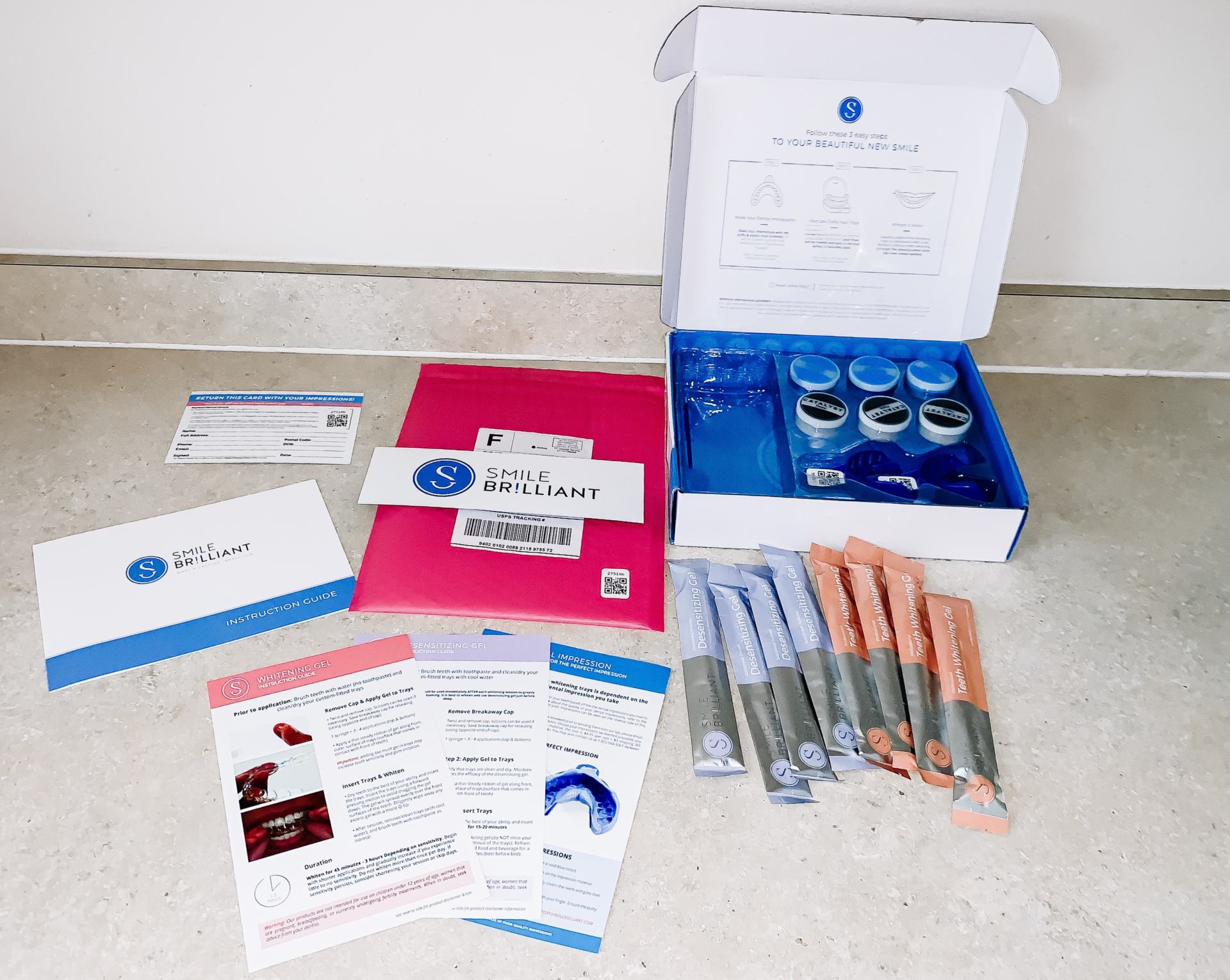 My kit is the T3 Sensitive System for light stains. It includes 3 whitening syringes, 3 desensitizing syringes, and everything you need to create your molds so that Smile Brilliant can create your custom teeth whitening trays. It also includes step by step instructions for the whole process start to finish. You can also do add ons so my box is customized with 1 extra whitening gel and 1 extra desensitizing gel which is great because I am a daily coffee drinker and I love wine which both stains your teeth over time. I've also whitened my teeth in the past but it wasn't very successful so I feel the extra gels were just enough to customize my box to my stain level.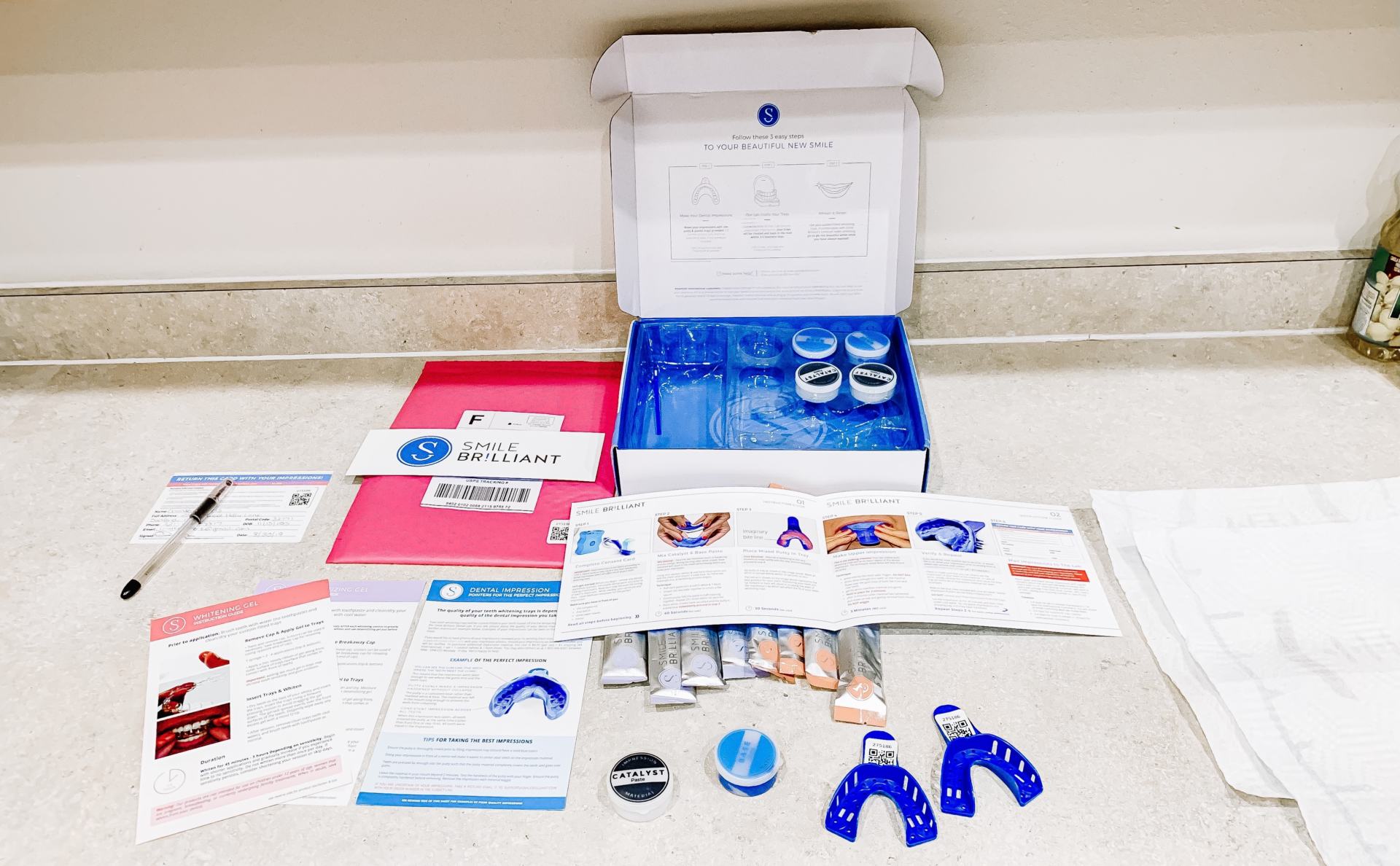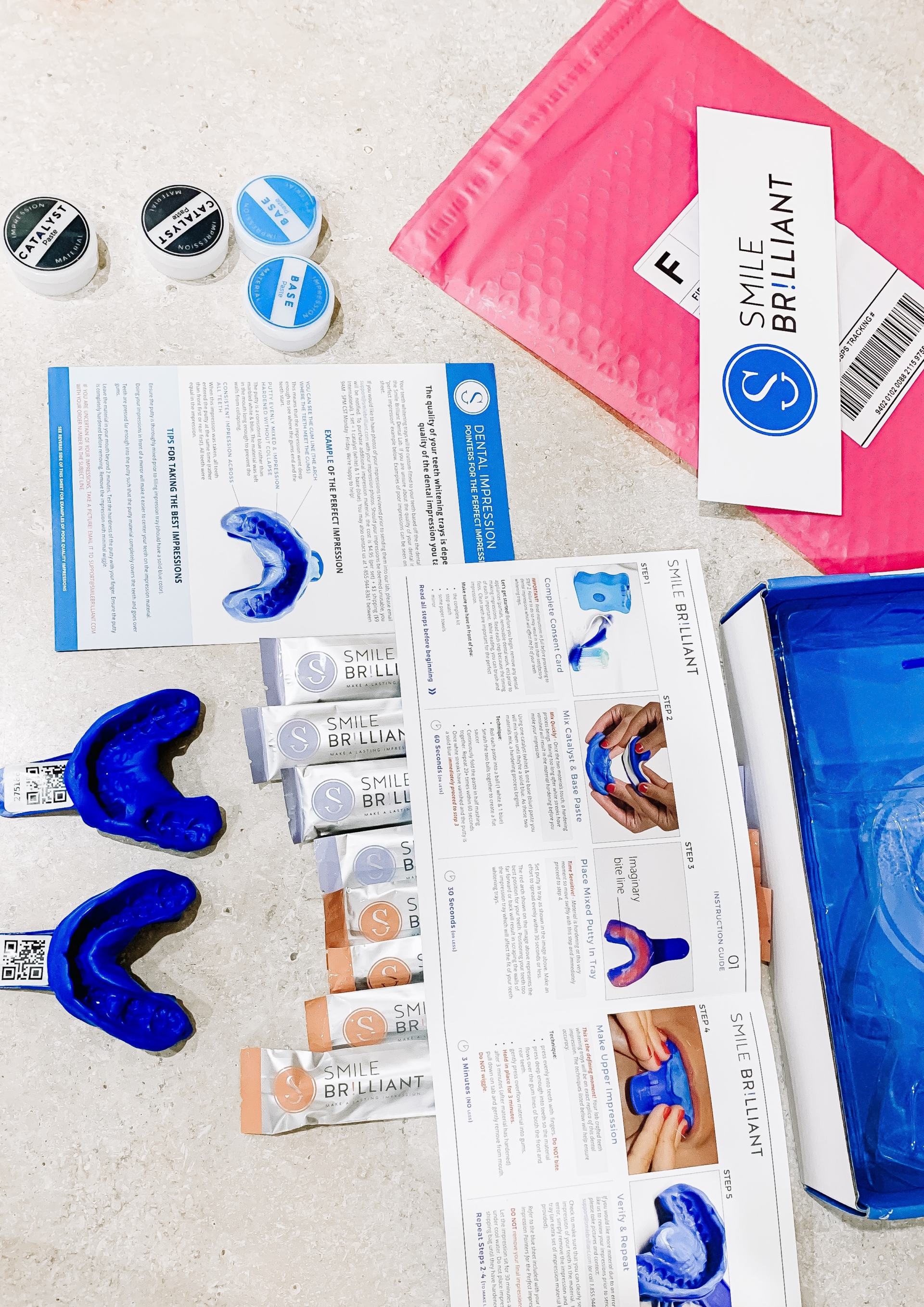 Once you receive the impressions kit you're going to open it and take out what you will need for impressions.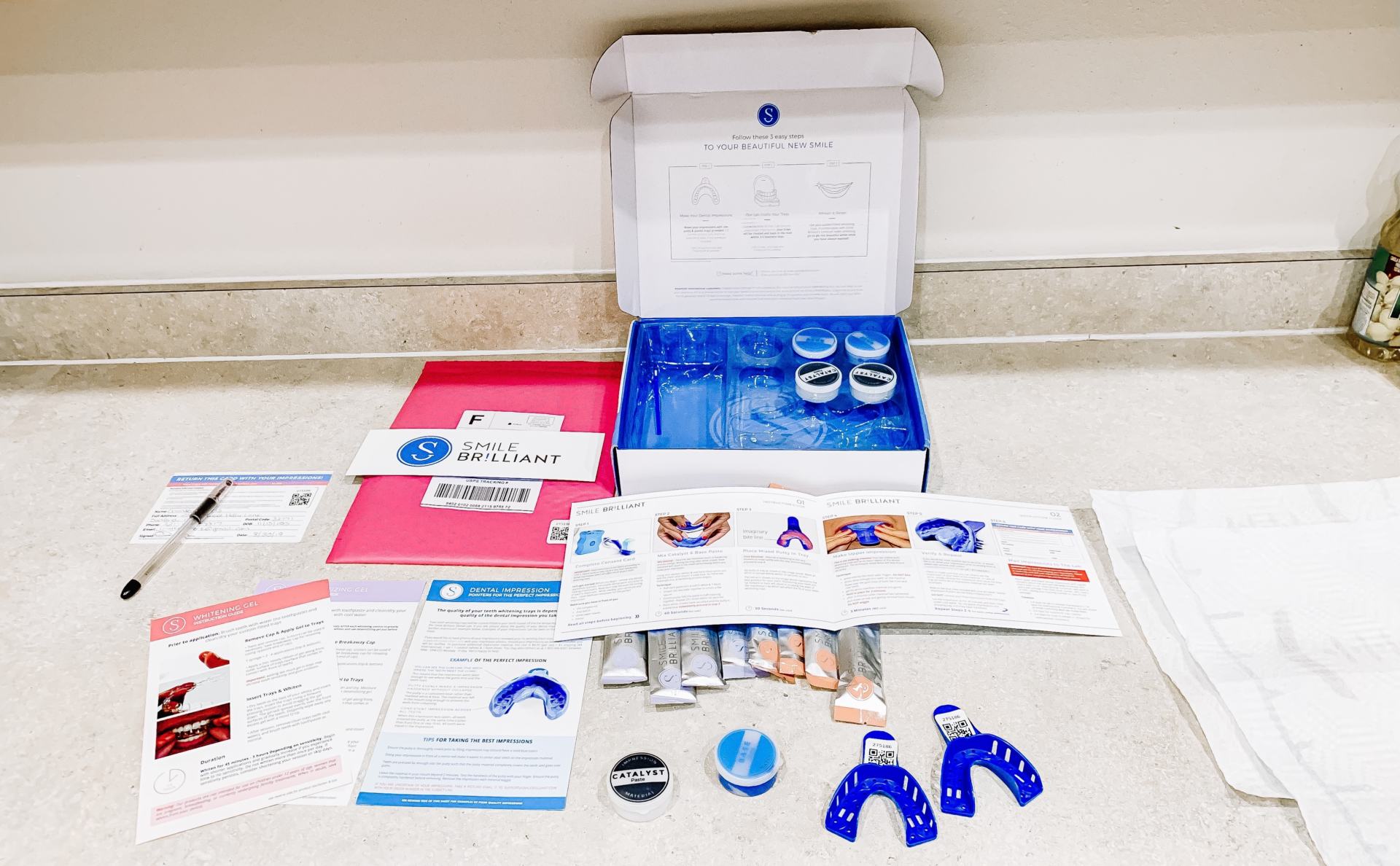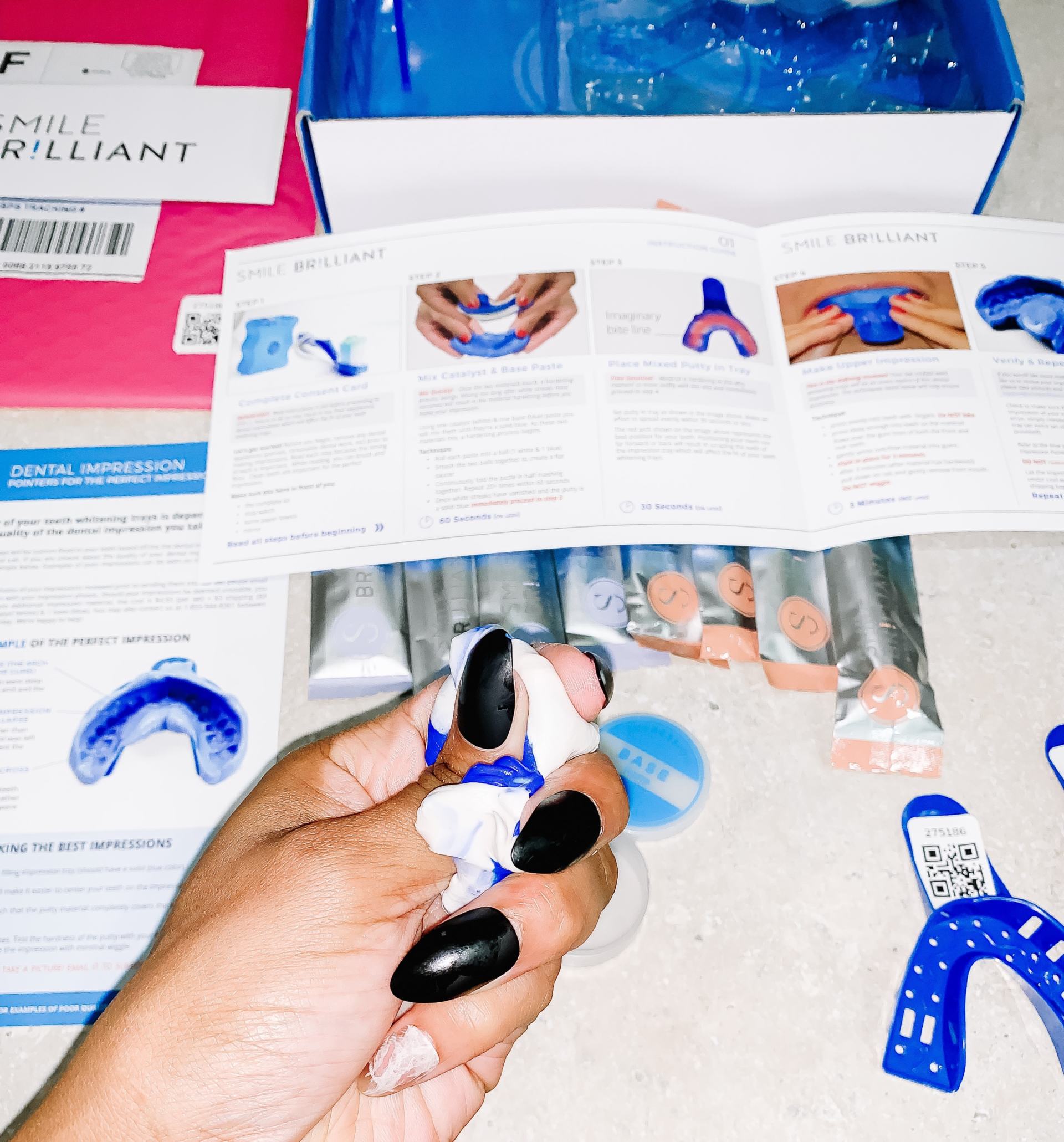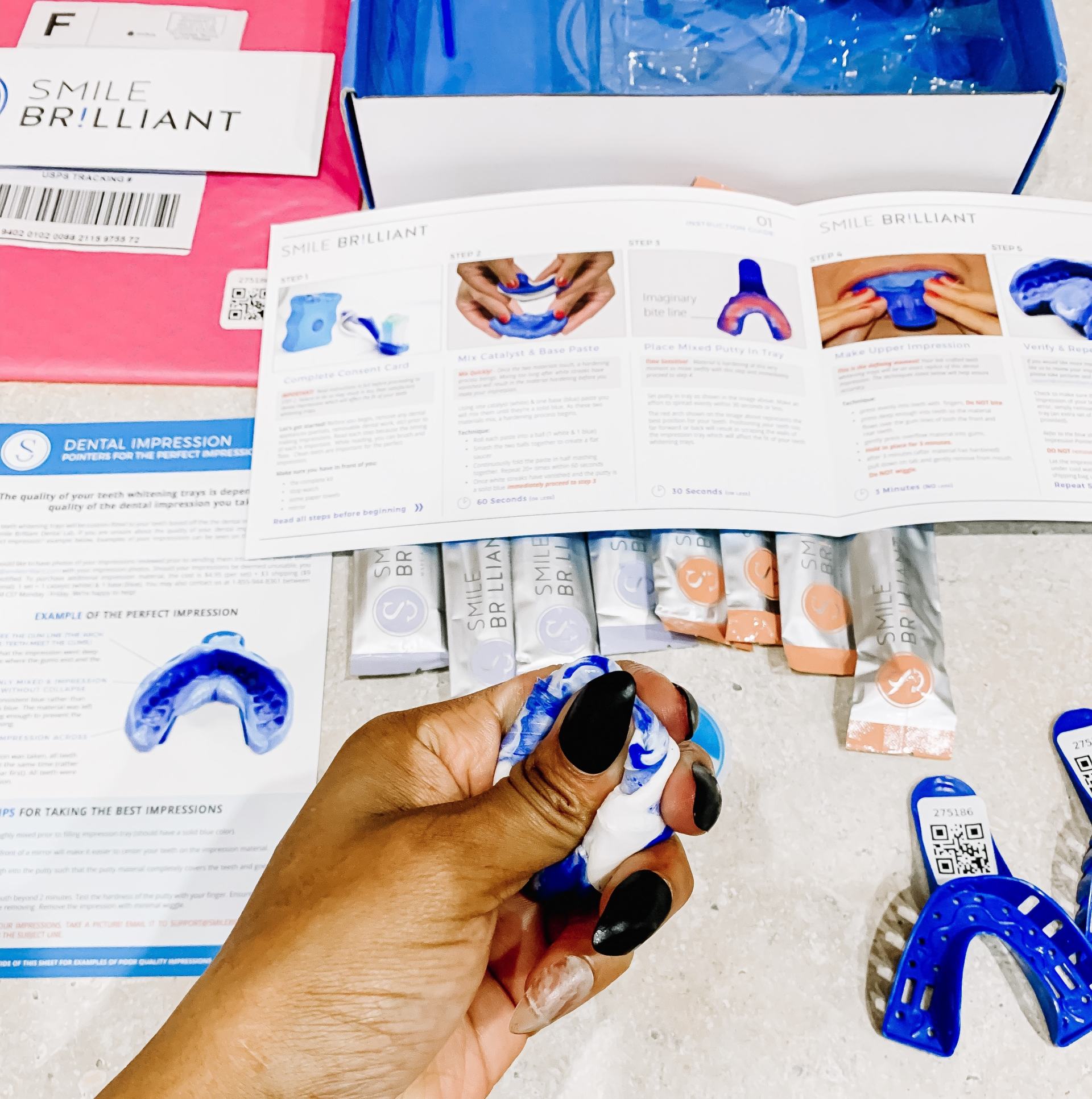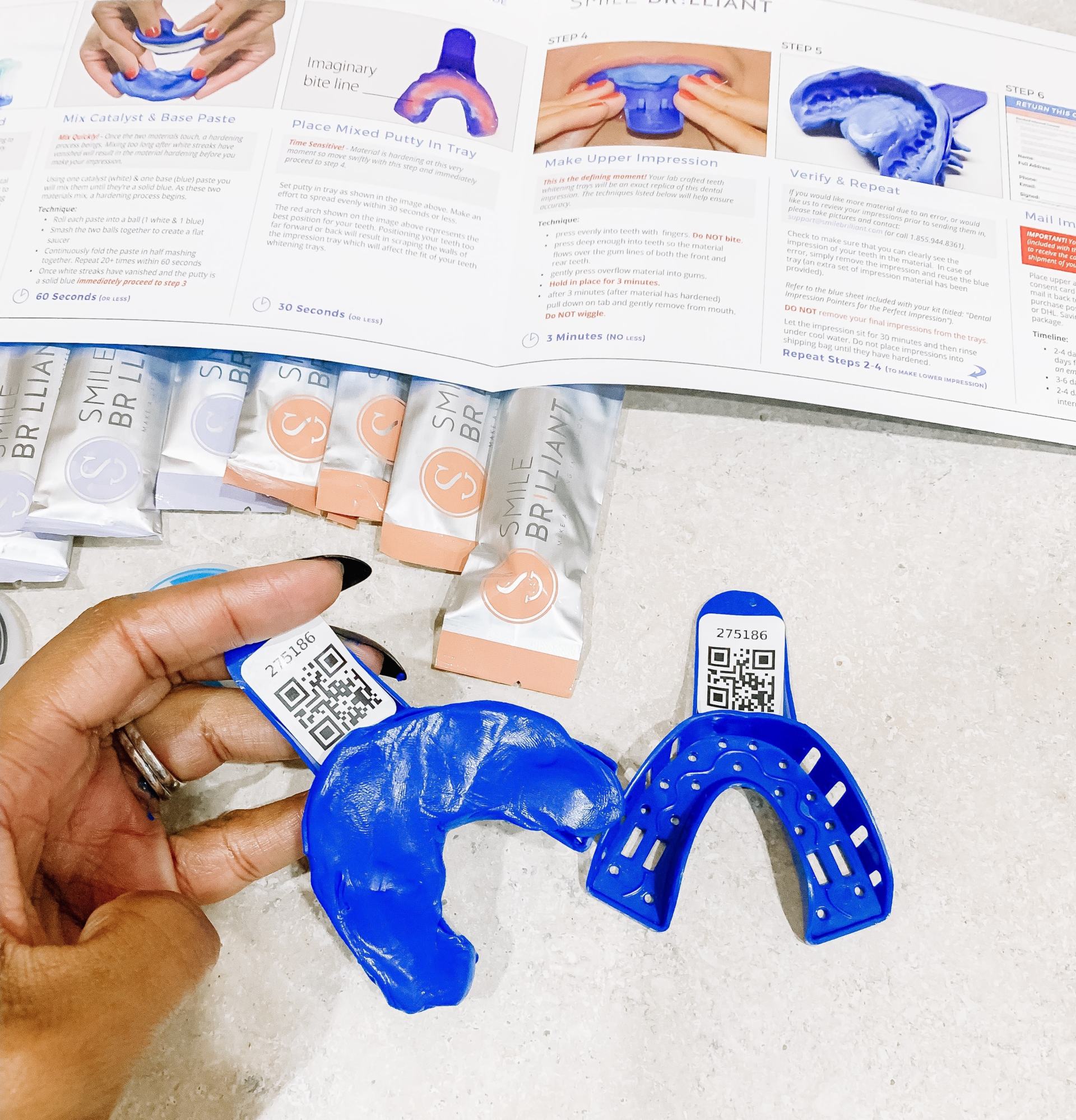 Then you will mix one of the catalyst pastes and one of the base pastes (mix white and blue "pastes" together) to create the putty you put into your trays. After you spread it evenly on the tray, insert tray in your mouth like a mouth guard so to speak and bite down. Hold it there for two and a half minutes, remove it, and then repeat with the second tray for your lower teeth for the same time frame as the top. After upper and lower impressions are made, let them sit for 30 minutes, rinse off and let them dry completely. Then you will ship them back to Smile Brilliant with the envelope provided so they can make your custom trays!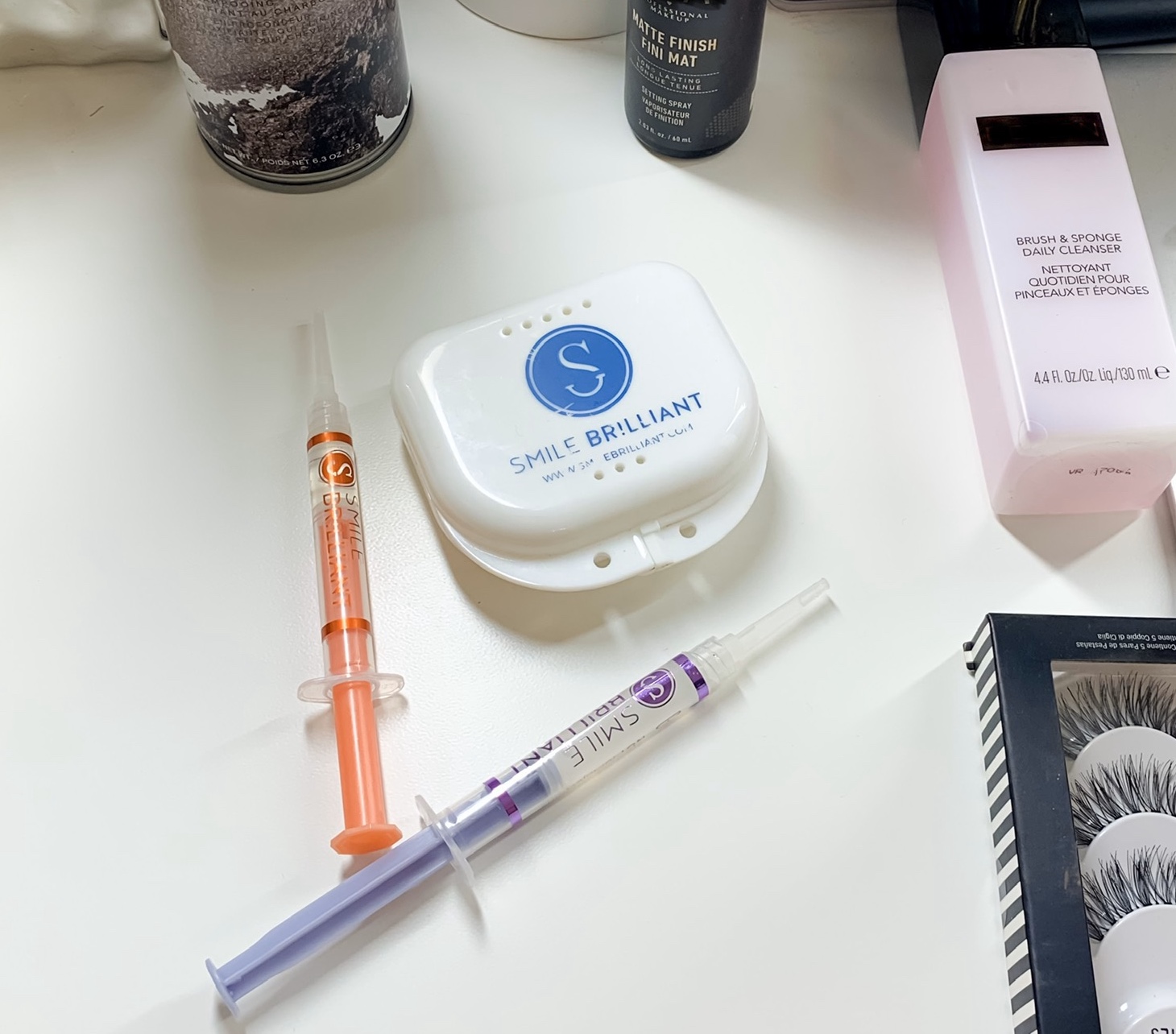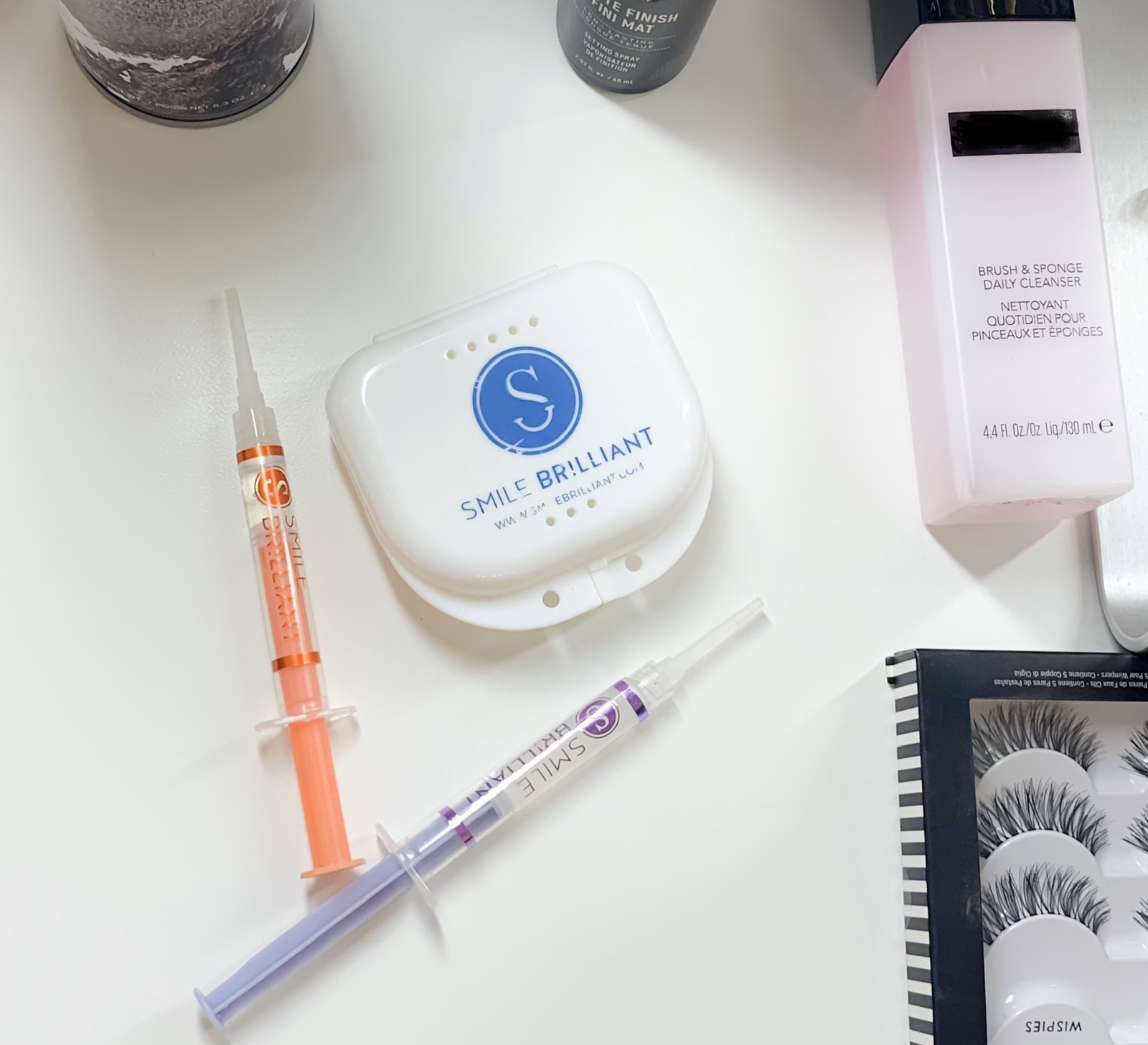 Once you've received your final custom teeth whitening trays, now the fun begins! They fit perfectly every time because they're specially made for your teeth and no one else's. All of your teeth are whitened and not just pieces and parts because they were fitted to you specifically. Now that it's time to whiten, you'll see that you have 3 whitening gels and 3 desensitizing gels. The awesome thing is you can customize your box even more to you than just adding extra gels. So if you don't have sensitive teeth you can opt for 6 whitening gels rather than 3 and 3. Smile Brilliant says that 3 applications are in each syringe, but I was able to get 4-5 treatments out of each syringe. I try using just enough so it doesn't get everywhere, all over my gums and waste product.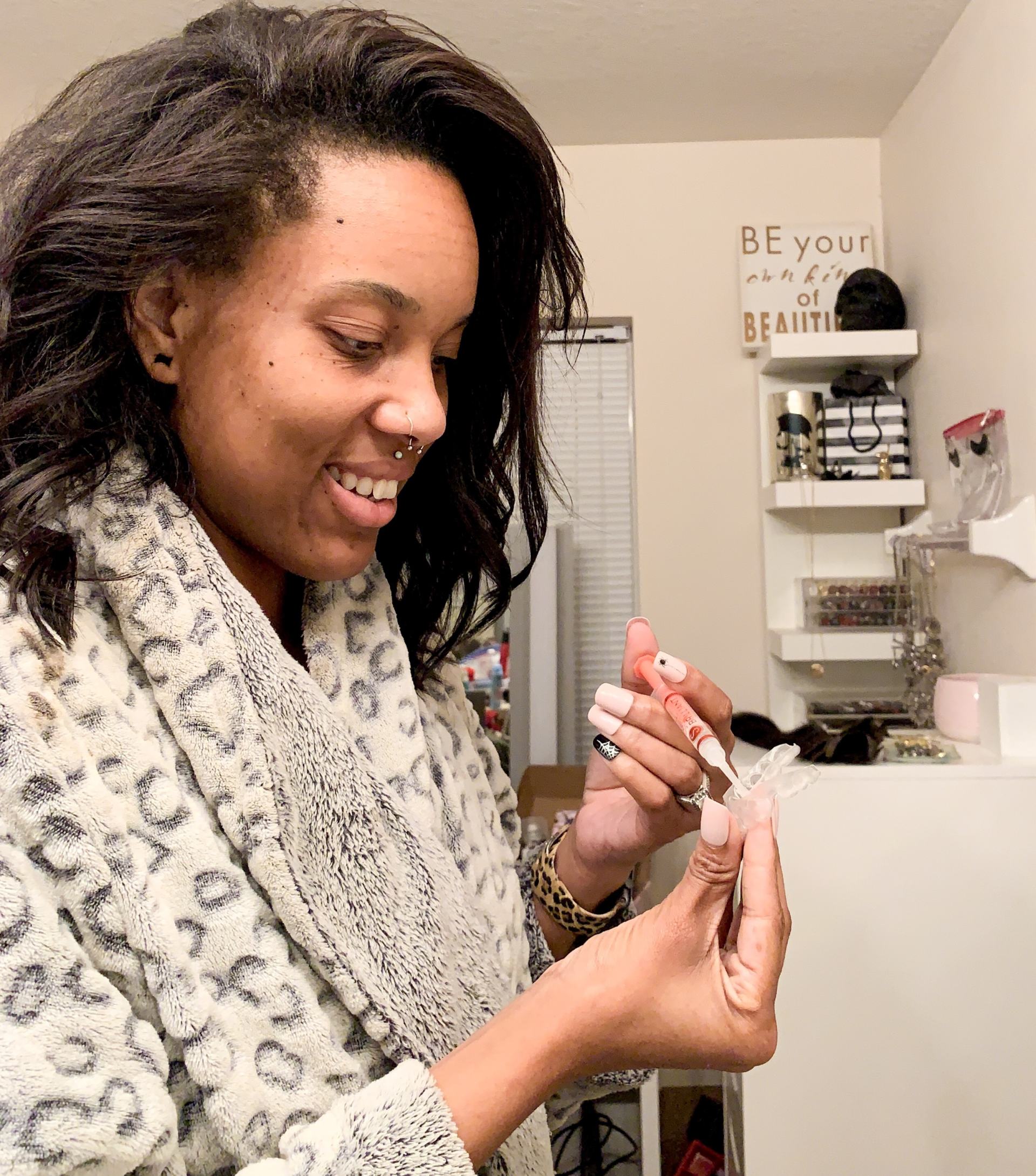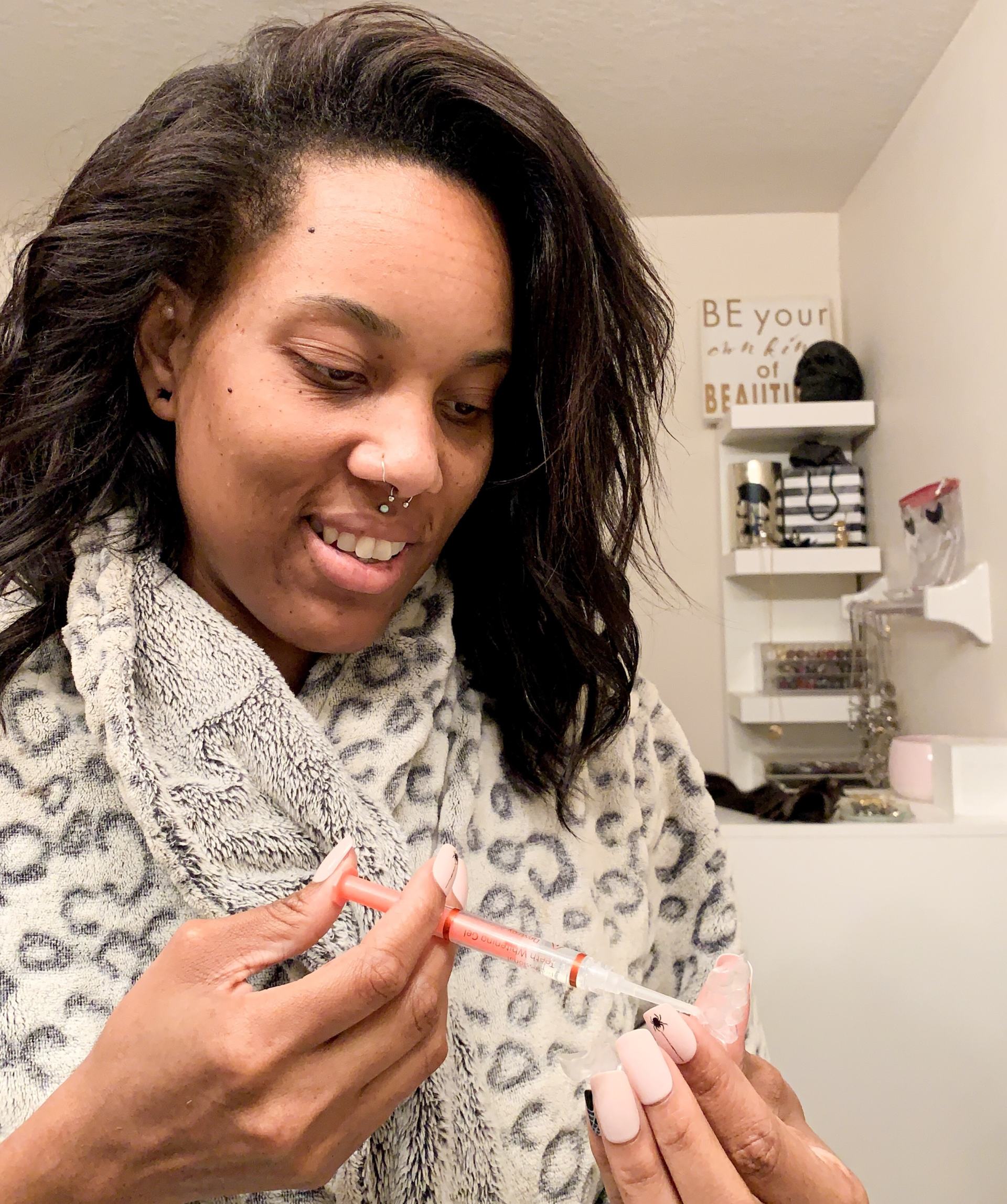 To use the trays you're going to brush your teeth with just water on the toothbrush, no toothpaste at all so pre-rinse your toothbrush if you aren't sure. Then put a small, thin line of the whitening gel inside your trays along the front of them, dry off your teeth (I find a big cheesy smile keeps them dry while you insert the trays). At first, when I put them on they felt odd but not in a full uncomfortable mouth guard kind of way. They stretched to fit comfortably after a few uses though. Once trays are in, set your timer for however long you want to whiten. Smile Brilliant recommends between 45 minutes to 3 hours depending on your sensitivity, and go on with your day. I usually do my whitening while I'm doing school drop-off and then running errands, before bed, while catching up on blog work, reading or while watching some Netflix. Just make sure while you're whitening you aren't eating or drinking. I did sip water from time to time through a straw while whitening but you can't eat with the trays in your mouth and I wouldn't recommend drinking anything other than water while whitening and use a straw. I started with whitening for 45 mins the first day and 15 mins of desensitizing gel, 1 hour the second day, 2 hours the third day and then 3 hours a day with a 2 day break in between for 3 weeks. I kept the desensitizing gel on for the full 20 mins each time after the first day I started whitening. I rinse my mouth and the trays out, brush my teeth with toothpaste this time. Then I dry my trays and put the desensitizing gel into them. Dry your teeth again (big goofy smile, lol) and put the trays back in, this time for 15-20 mins. I use this time to let my dogs out and get dressed for the day or while doing my skincare routine before bed.

After 2 weeks of consistent tray use in the mornings or evenings (evenings are usually better because you aren't eating or drinking anything afterward). I can definitely tell the difference in my teeth. They have a whiter and brighter look to them now and it gives me an extra confidence boost throughout my day. My family and friends have all commented and complimented how white my teeth look. I held off on trying at-home teeth straightening because I didn't want my teeth to be noticeably dull after straightening them and now I can be truly confident in my smile now that I have whiter teeth. If you've been following me on Instagram or my blog you know that I love my coffee, even when I'm pregnant I have to have my coffee, lol. I also love wine and chocolate so bring on the stains, lol. I haven't used any other whitening agents in a year before Smile Brilliant because they would make my teeth so sensitive and they would hurt. They're either too messy and get everywhere or don't fit my teeth so not all my teeth are whitened. I feel I've never gotten results like this or better with any other whitening kit. I've literally gone to Doctors and Therapy appts with my trays in because they're just so convenient it's like wearing invisible teeth trays and I always forget I have them in (until I have to say anything with an S in it, haha). But seriously they're great.
My teeth weren't really sensitive at all, I used the desensitizing gel but I didn't use it a few times just to see how my teeth would react and they were just fine. I also use vaseline on my gums to help protect them and keep them from getting too sensitive while whitening as well. I would recommend using a soft-bristle toothbrush because it seems medium or hard bristles are too rough on your gums when whitening. All in all the only con is running out of whitening gels and having to wait while you order more, lol. I would suggest ordering more when you get to your last syringe so that you don't have to wait too long to continue whitening. I try and do this for a few weeks every other month or so because I give my teeth breaks in between whitening.

My teeth are whiter and brighter after just 3 weeks of use and I love the results. I can't wait to continue and see even better results. Check out my 3-week progress below, great right? Thursday I will also be posting an IGTV video of my experience with Smile Brilliant, how I use them and my results over on my Instagram if you wanna check it out. The price point for my kit is $149 and compared to the drugstore and other teeth whitening kits I've tried this one takes the cake for sure (which you should eat before whitening not after, lol). I'm so glad I found affordable teeth whitening that actually works!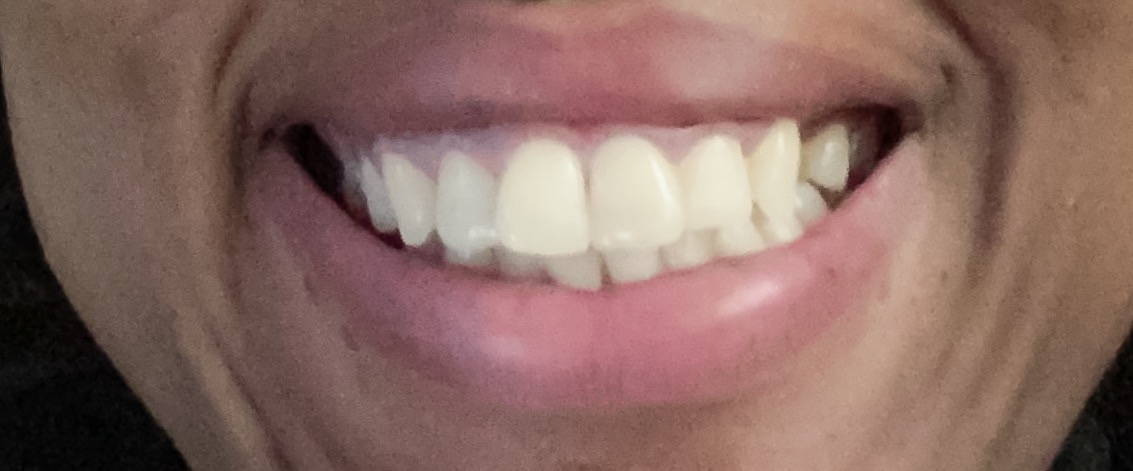 Well, I hope you enjoyed my review of Smile Brilliant Teeth Whitening Kit. I love using it and plan to order some more whitening gel once mine runs out. Definitely check out Smile Brilliant's website for more amazing before and after photos of other satisfied customers, more information on the kits and how to use them. Also, here is more information about teeth whitening before you get started.



Smile Brilliant was nice enough to collaborate with me on this post AND host a giveaway for all of my amazing readers! One lucky winner will receive a T3 Sensitive kit for yourself!! (You're gonna love it)
All you have to do to enter is fill out the entry form here!
But if you want your Teeth Whitening for Sensitive Teeth kit right now, you can always use the coupon code lolanicole15 for 15% off storewide on any Smile Brilliant purchase!!
Also, make sure you're following both Me @lolanicoleblogs and Smile Brilliant @smilebrilliant on Instagram and Facebook and enter under my Smile Brilliant post for extra entries! Tag/share with your friends who would also love a chance to win!
Good Luck Babes!!
xo
Are you ready to try Smile Brilliant? Have you tried teeth whitening before? Was it a DIY or Professional Teeth Whitening? Let Me know about your teeth whitening journey below.
Always Remember You're Beautiful!
-Lola
[do_widget id=custom_html-11]