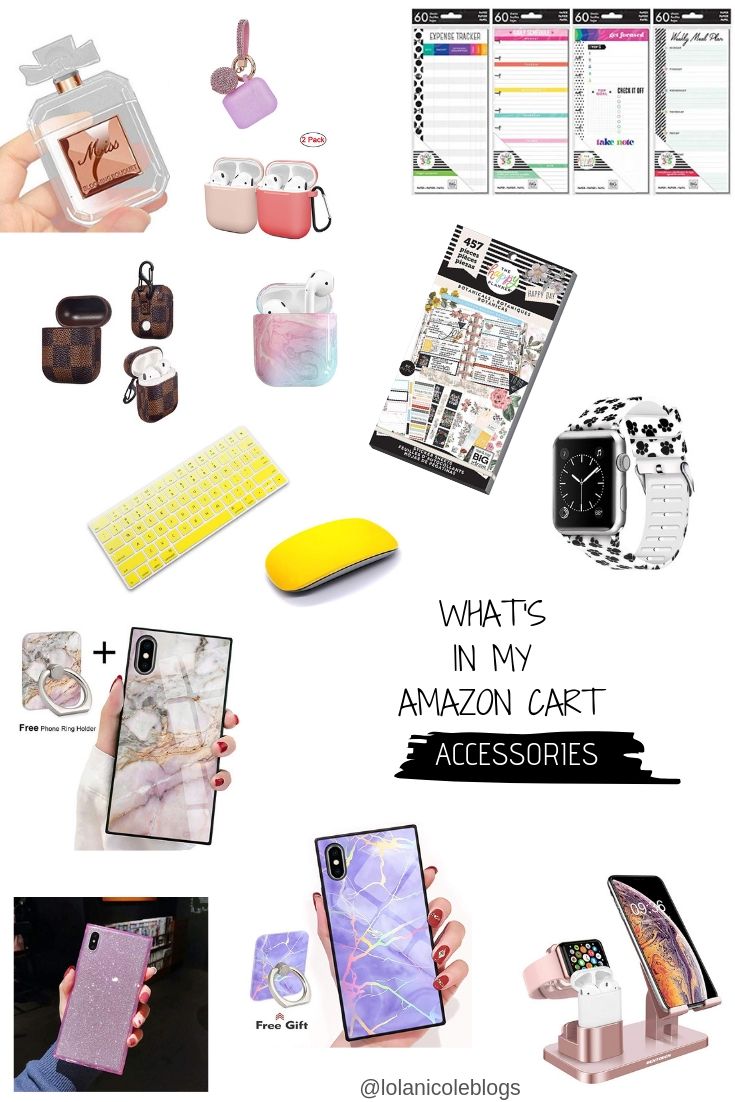 Time for a little mid-week pick me up with all things accessories. I Love making my everyday things a little cuter with things I can use to make them stand out more. It also helps me because it's harder to lose something that's colorful and cute, lol. I will say that the one thing I wasn't 100% satisfied with purchase wise on this list was the Louis Vuitton dupe Airpods case. Just because in the photos it has the same design as the things I purchased from Daisy Rose Boutique and another seller on Amazon (purse, wallet, makeup bag, card holder). I like the fact that it has the same pattern but none of it has actual Louis Vuitton emblems or names anywhere but the little Airpods case came with Louis Vuitton stamped on the front. It's not terrible I just like for my dupe to be a dupe and not an actual replica (Personal Preference).

I love working from home but sometimes it gets so boring when your desk and office area is just bland and basic. So aside from my favorite planners by THE HAPPY PLANNER, I love decorating them and making planning the weeks a little more fun. I also like to have cute things like keyboard and mouse covers, lol.

What's another Amazon finds list you would like me to make?
Always Remember You're Beautiful!
-Lola