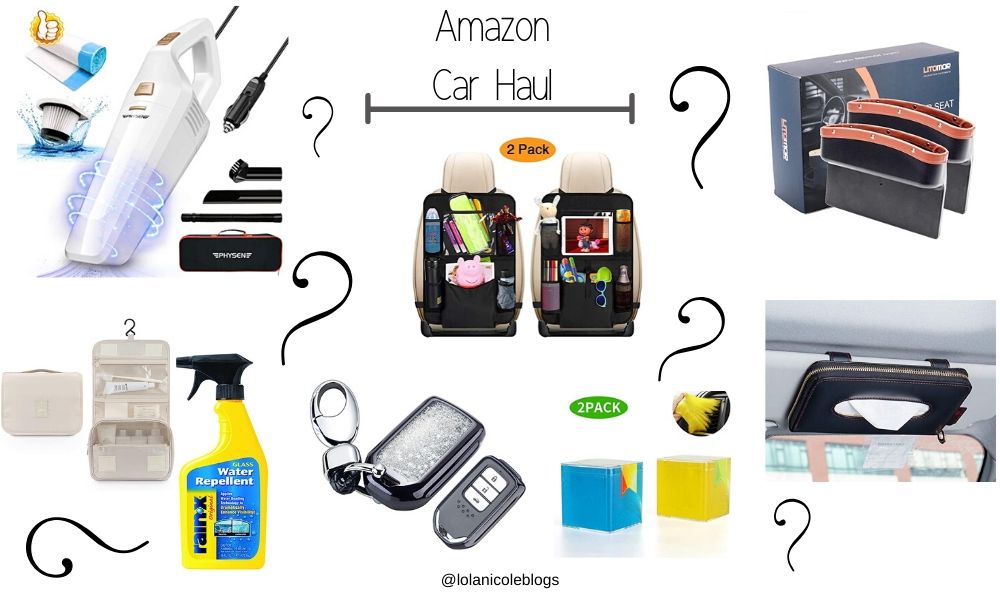 I'm back to posting and sharing all things Amazon. Amazon was literally my BFF and my wallets worst enemy during quarantine for sure, lol. But since I got a new car, I wanted to keep it cleaner and a bit more organized than I did before. So after searching around and doing some digging, I found a bunch of great things to keep your car organized and clean on the go. I also made a few TikTok videos sharing what I bought and what you use them for. I got a lot of people asking about them so I will post those videos here as well. Feel free to follow me on TikTok for quick hauls as well.



I also got an insulated grocery bag organizer. This comes in handy for when I don't want bags or bottles rolling around in my trunk (I've already dropped and shattered a bottle of wine), it has 2 insulated sections to help keep cold food cold for the ride home and it's also great because it has handles and you can just carry the whole thing inside and empty it out in the house.
Those are my most helpful and recent car organization purchases. Are there any purchases you've made for your car to make it more comfortable for you? Let me know in the comments so I can check it out.

"Always Remember You're Beautiful!"
-Lola