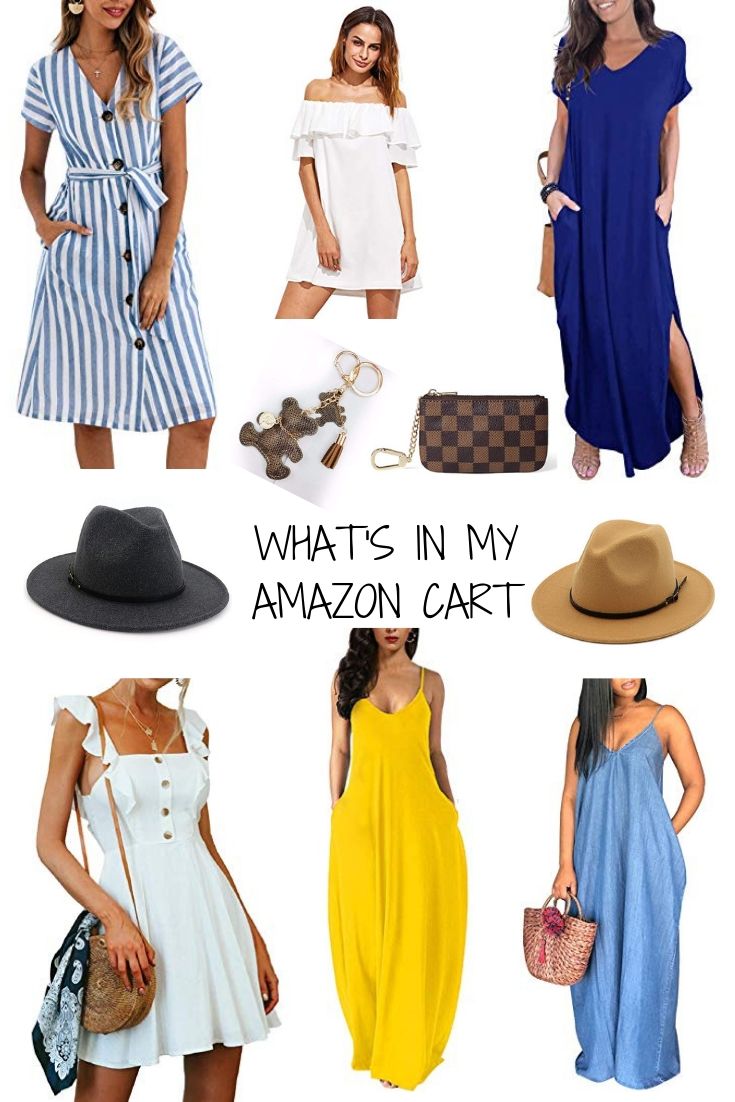 Happy Friday Babes! We made it to the end of the work week and I'm so ready for it. What better way to celebrate than with another 'What's In My Amazon Cart'. I love doing these posts (though I think my husband would rather I not because I find new things every week, lol) but I love them so these are some of the things currently in my cart. As always I will share the items I decide to buy on my Instagram and I will save it to the Amazon Highlights so you can refer back when you want you see the fit of something.

What are some of your favorite Amazon posts to see? Is there anything you want me to try on Amazon that you've had your eye on but want to know if it's worth it before you click the buy now or checkout button on Amazon? Let me know in the comments below or while you're checking out my Instagram send me a DM with any questions or requests. I also do polls on my stories to see what you're looking to see more of and what you love seeing on my blog. I hope you all have a beautiful Friday.

Always Remember You're Beautiful!
-Lola