With the whirlwind that was 2020, there's no doubt you want to make the rest of 2021 the best yet.
To do that, you have to set some goals and get planning. As Benjamin Franklin once said, 'If you fail to plan, you are planning to fail".
It is so much you can do, all year round to ensure the best year yet.
Here are 5 ways you can make the most of each season.
Summer
#1 Plan a summer road trip
Summer is going to be different this year. While the pandemic is no longer at its peak, it is still here. Who knows what airlines are going to be open in the near future? That's why planning a road trip can be the best way to enjoy your Summer! You get the luxury of travel, at a more affordable price. Sometimes the best travel locations are the ones right on your doorstep!
Plan ahead, be flexible, and use reliable sources to stay. Look up national parks, popular beaches, and off-track activities. Hire a campervan or take a tent. A road trip is one of the best ways to explore the beauty of your own country while visiting several locations in one trip!
Fall
#2 Go Pumpkin picking
Pumpkin picking is a wonderful way to get outside in nature and enjoy the colors fall blesses you with. Spend the afternoon making your way through fields of rainbow-colored pumpkins while enjoying hot cocoa.
See the farmers in action, jump on a hayride, build a hay fort, get lost in a corn maze, and best of all, hunt for the pumpkins that will make your delicious home-cooked soups.
Pumpkin picking allows you to break away from the normal, mundane supermarket shopping and pick up large, juicy pumpkins. There's just something about picking your own that makes your home-cooked meals so much more satisfying! Use them in soups, pies, smoothies, lattes, or even carve some fun shapes into them and use them as decorations! Pumpkin picking is for families and adults alike.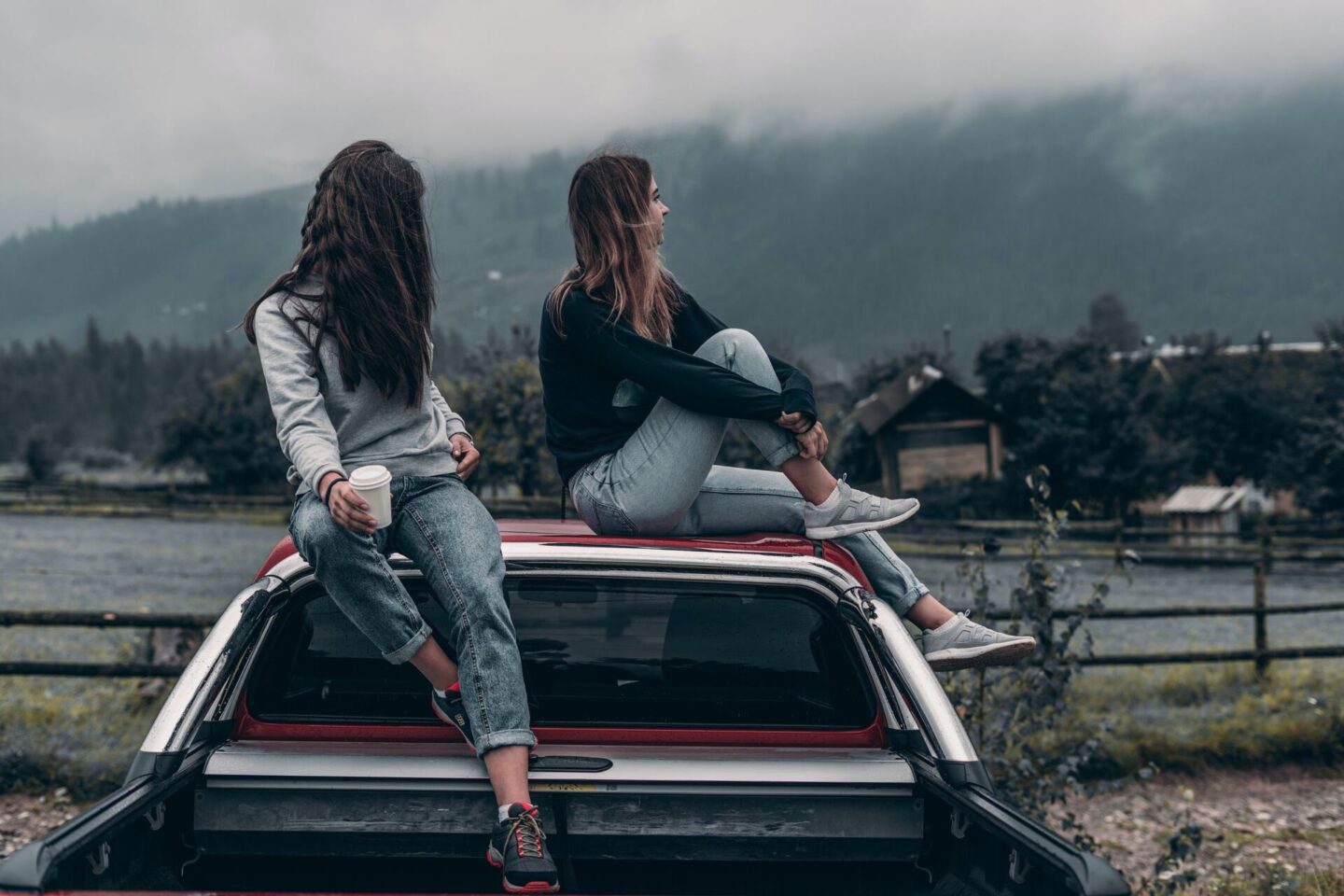 Winter
#3 Plan an extravagant Christmas
Although it may seem early to start thinking about Christmas now, planning can reduce the stress and headaches that come with an already busy period. Plus, if you want to plan an extravagant Christmas, it is going to take some meticulous preparation and budgeting!
Here are some of the best ways to make your Christmas more extravagant this year:
1. Make your gifts (get to work and craft your quilts, hats, scarves, jumpers, soaps, paintings, and even food for the table, such as pickled vegetables and jams)
2. Go big and entertain your friends and neighbors with the best Christmas light projector to show off moving snowflakes, Santa and his reindeers and a whole host of other Christmas-themed decor.
Go even bigger and why not decorate with rooftop ornaments? Create a whole scene on your rooftop with Santa and his elves!
Planning an extravagant Christmas after the year you have just had is a great way to make it fun and memorable!
Bonus Tip
Something that can often be a worry no matter what time of year it is or whatever else you might have planned is money. Planning for the future with savings and investments isn't always easy, and yet when we can't do it, it's something that plays on our minds, and worries us. It can even cause stress and tension in the rest of our lives.
That's why 2021 should be the year things change. Even putting a few cents away each week will grow over time, and it's certainly better than nothing. Or why not set your sights a little higher? By researching Swyftx Australian crypto exchange you can find out more about crypto investments, and this could be the start of something great when you do it right.
Don't give up on 2021 just yet, there is still so much fun to be had!
Always Remember You're Beautiful!
-Lola