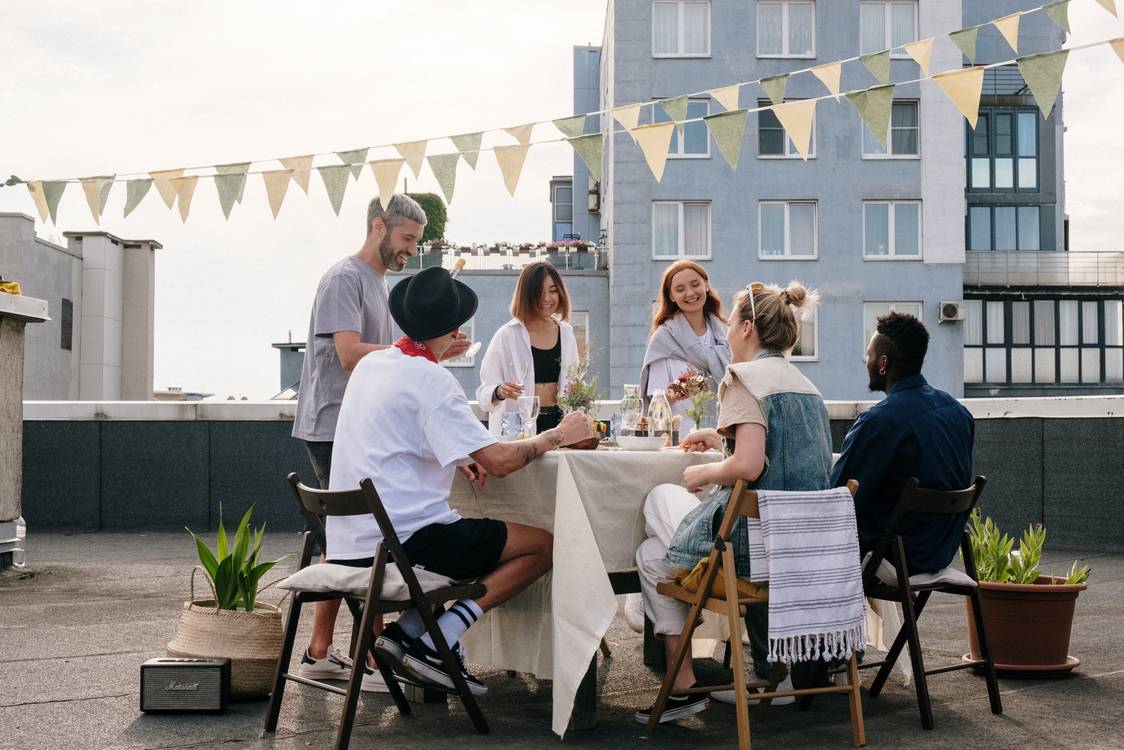 Despite the fact that coronavirus has ruined a majority of 2020s planned and even unplanned events, most people are slowly trying to get back to some sort of normal social life so small get-togethers have been happening around the world for those who still want to social distance from a majority of the population but still spend time with friends and family. Now that the holidays are approaching I figured this dinner party post would be an awesome choice.
When you're hosting a dinner party, there's much more to consider than the food; what you need are some games to keep everyone entertained. There are plenty of options out there, so let's make a start and give you a little inspiration.
1 . Murder Mystery Games
There's nothing better than a murder mystery game to spice up a dinner party; for a few fun-filled options, check out the following:
Host Your Own, Murder Mystery At The Theatre: It's time to work out 'whodunnit' with this theatre themed murder mystery game. With three possible endings, who knows where the night will take you! The game includes murder weapon props, clues, solutions, award trophies, and accusation forms. For the perfect 1920s themed dinner, this is the game you need.
Movie Murder Mystery Party: You're celebrating finishing shooting a movie when a cast member suddenly dies! With this free download, you'll have all the clues you need to solve the murder. Here you'll find an unforgettable scavenger hunt with plenty of laughs along the way.
2. Cornhole
Fancy an energetic dinner party experience? Why not ditch the sit-down games and try your hand at some Cornhole? Haven't played before? Well, Cornhole is a game that's made for outdoor play. You use a raised board with a hole in the end; the idea is to throw a corn bag into the hole (earning 3 points). If the corn kernel bag lands on the board, you'll just earn one point. When you're choosing your Cornhole game, it's a great idea to choose custom cornhole bags. You can have these printed with your name or a special quote.
3. Two Truths & A Lie
Two Truths & A Lie is a really easy party game to play. All you have to do is think of two truths and a lie about yourself. It's the other players' challenge to see if they can guess the lie. The game allows you to share funny stories, secrets, and anecdotes with your friends. Play for points and prizes to make things more interesting.
4. Obama Llama
Looking for an action-packed card game? Obama Llama is an exciting rhyming game for all the family. Take it in turns to describe or act out these wacky rhymes, including 'King Kong playing ping pong' and ' Barack Obama riding a Llama.' You can play in teams, play in small groups, or even play via video call.
5. Classic Quiz
Last up; there's nothing more fun than a classic quiz to keep your dinner party guests entertained. Give each dinner guest a category to write questions for, and have that guest play the 'quiz master' for their own round. Category suggestions might include geography, movies, music, history, politics, and so on. Ensure that you get some prizes ready to award the winner!
Whether you're serving up a quick and easy dinner, or cooking up something really special, the right games will add a touch of magic to your evening.
What's your favorite thing to do at dinner parties? Do you love throwing them more or attending them? I like a little of both, lol.
"Always Remember You're Beautiful!"
-Lola