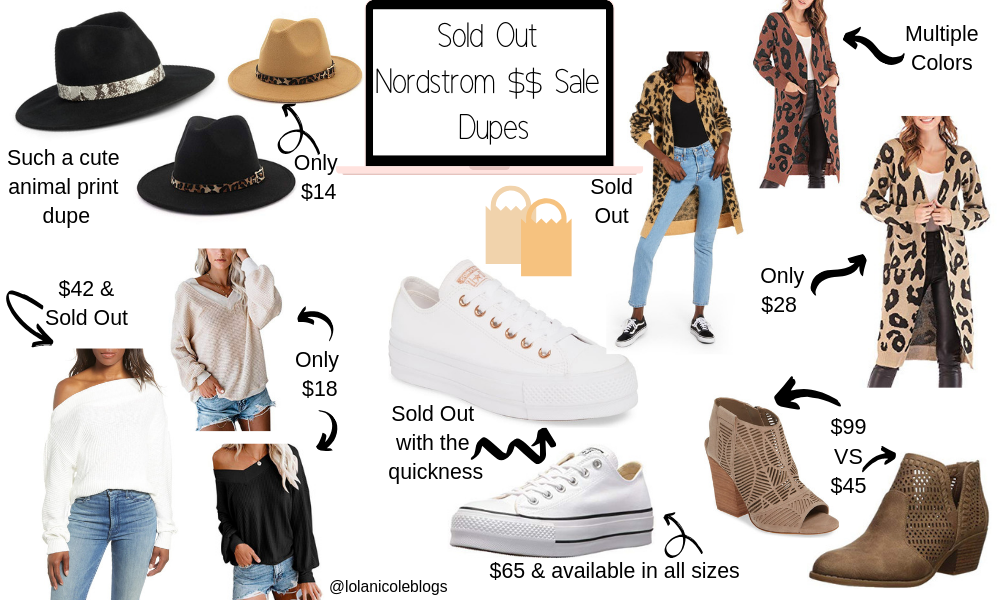 Hi Babes! Happy Monday, so unless you live under a rock, I know you've heard about the Nordstrom sale. If you haven't it's basically the sale of the year when Nordstrom has their new fall finds come out at discounted prices, so cardholders get first dibs on the sale and then they open it up to everyone. If you're suffering from a case of FOMO, no worries I've got some dupes for things that have already been sold out and if you aren't but want some good sale finds, I've got you covered there too, lol. Anyone can shop these finds, most of my finds were on Amazon (shocker, lol) so super easy to shop and not a long wait if you have Prime.
Nordstrom Sale Dupes:

Nordstrom Sale Accessory Dupes:

Be sure to follow me on Instagram so you know when another Nordstrom Sale Dupe post is live on the blog.
Sold Out Nordstrom Sale Dupes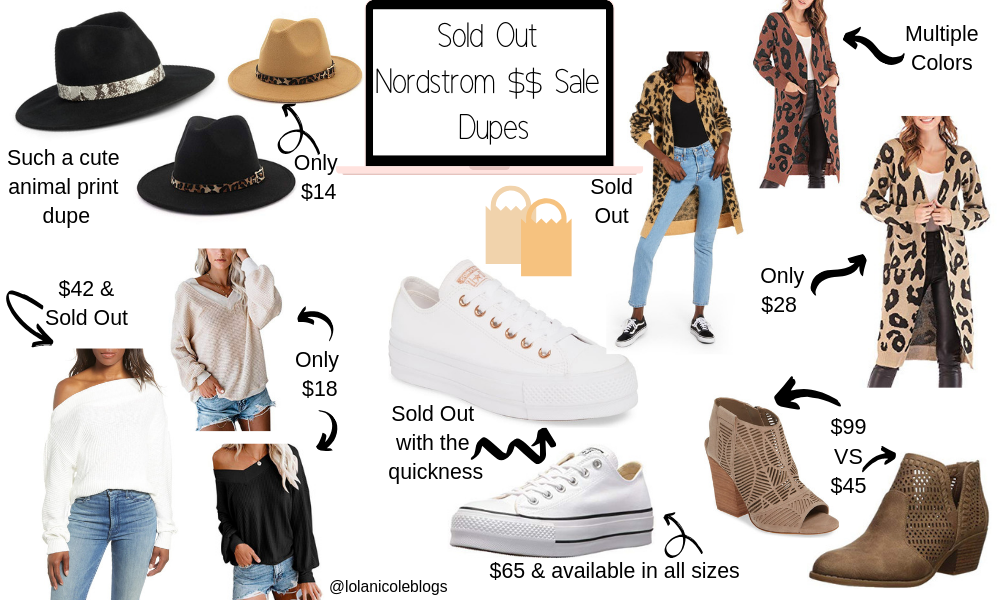 Always Remember You're Beautiful!
-Lola