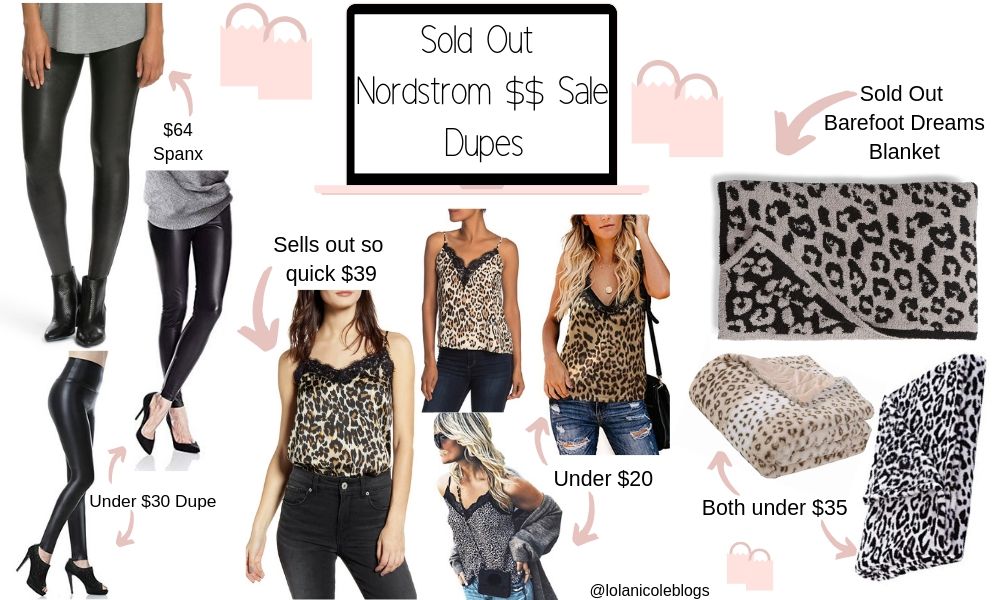 Hi Babes! Back again with my second Nordstrom Anniversary Sale Dupes post. I found some more awesome things that are sold out or almost sold out already and also some things that are just at a cheaper price point because this mama loves saving money and still looking cute. I don't personally shop the Nordstrom sale per se unless I see something that I just really have to have but for the most part, I shop it so that I can find inexpensive dupes instead. When it comes to fashion a lot of it is just "trendy" fashion and not things that I will have for a very long time. So I enjoy a good bargain while still looking good.
Throws:

Cami's and Leggings:

I hope this post was helpful in finding some more good items that are popular in the NSale but either sold out or more than you wanted to pay even with the sale price. I'll be back with more mom probs and Amazon finds later, lol.
Always Remember You're Beautiful!
-Lola
Nordstrom Anniversary Sale!