This striped maxi dress is a little more amped up than your regular maxi dress. This one took me a little more to get used to just because I couldn't wear a bra with it, you will have to wear nipple tape or some sort of backless and strapless bra. A sticky bra will probably be best if you need or want to wear a bra with this dress because there is major side boob, lol. I do love the fact that the dress is long. So wearing heels is a great option if you're shorter because it will still run long. It's flowy yet form fitted, has slits on both sides and has cute string detailing in the back. It's great for a lunch date with friends or a date with bae. You can dress it down for daytime with sandals like I did and dress it up with heels and jewelry for nightlife.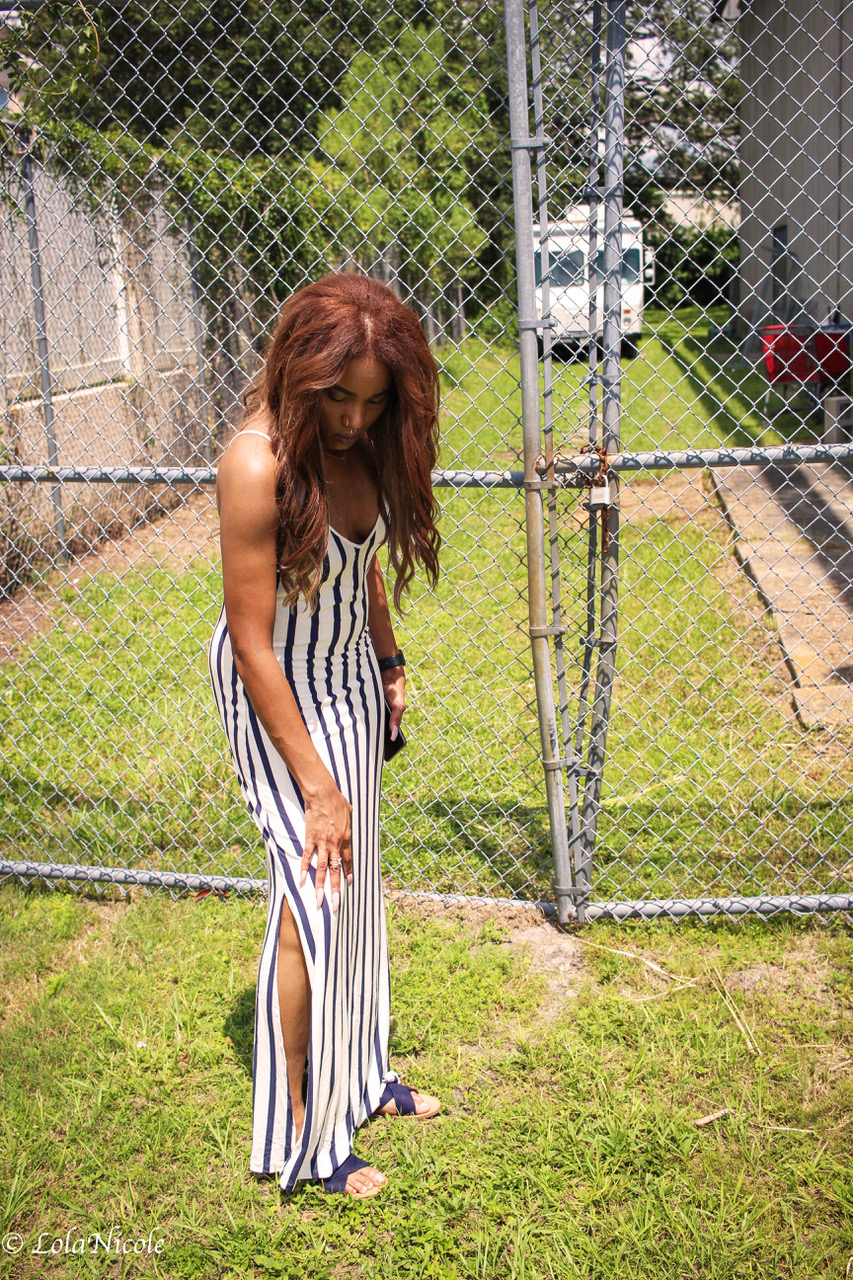 I also love that you can wear this all summer long and then throw a leather or jean jacket on for fall weather so its versatile as well. With an under $20 price tag it's no wonder this sells out quick. The stripes are a medium size and are Navy in color, perfect for that nautical feel and the fabric is a nice breathable, stretch material.
I've said before that I love Laura's Boutique because they're so affordable and also have sales or a coupon code quite often so you can save even more. I've ordered from them multiple times and I'm still never disappointed.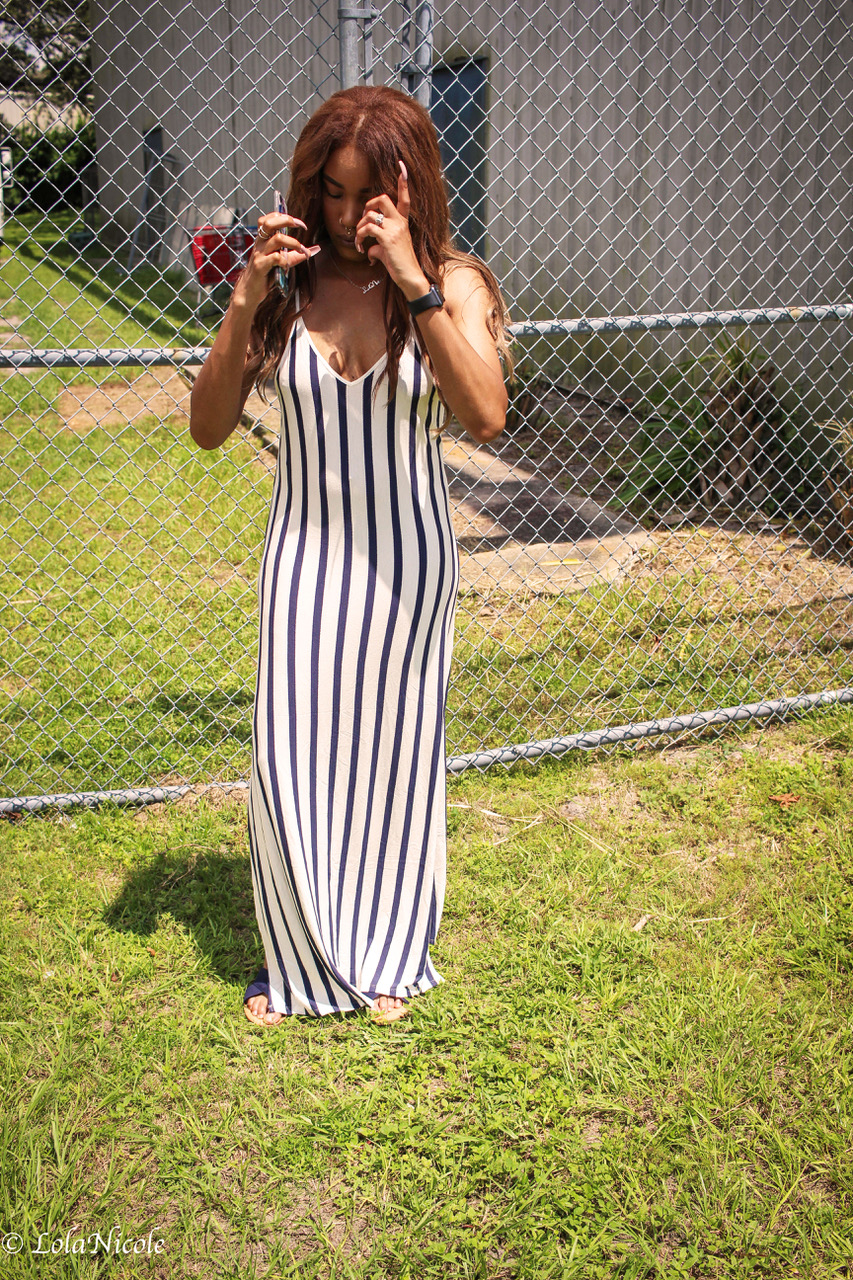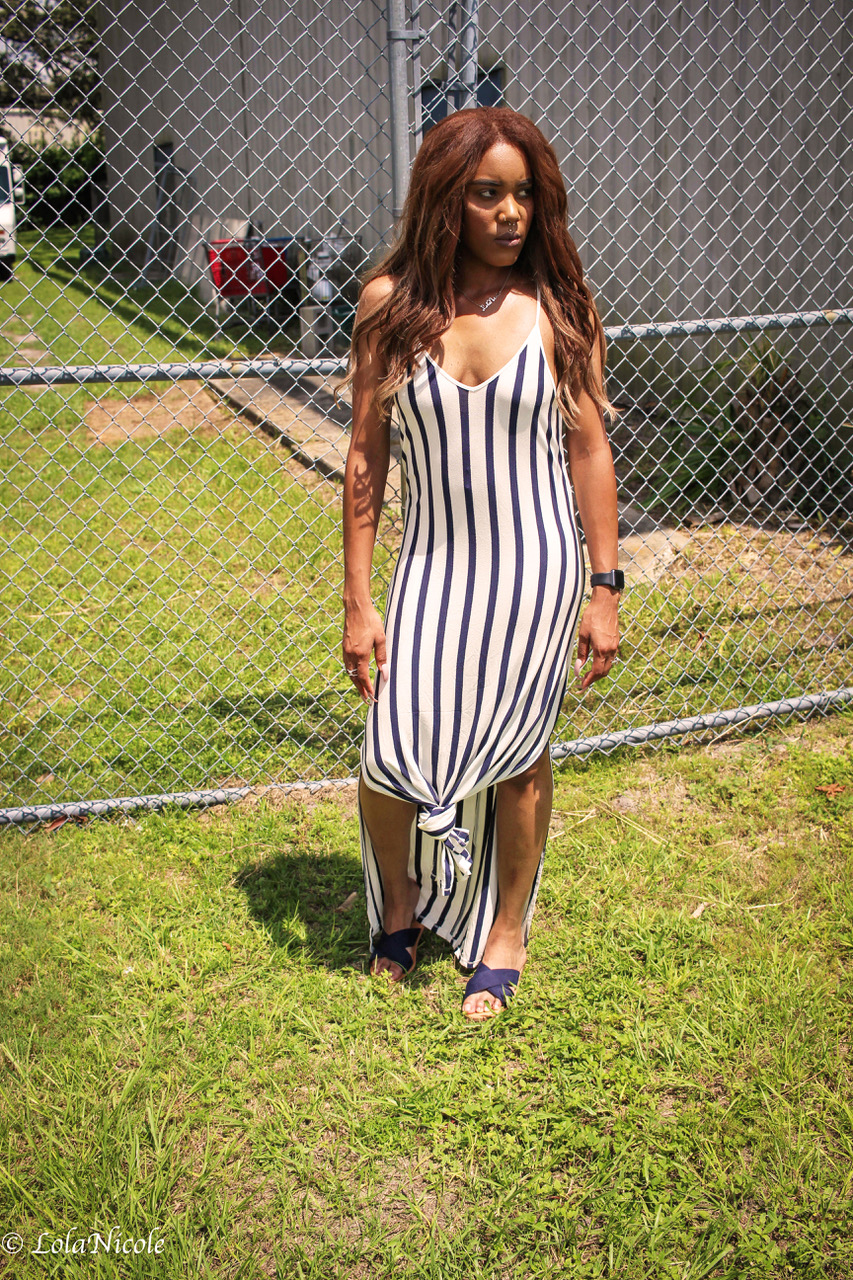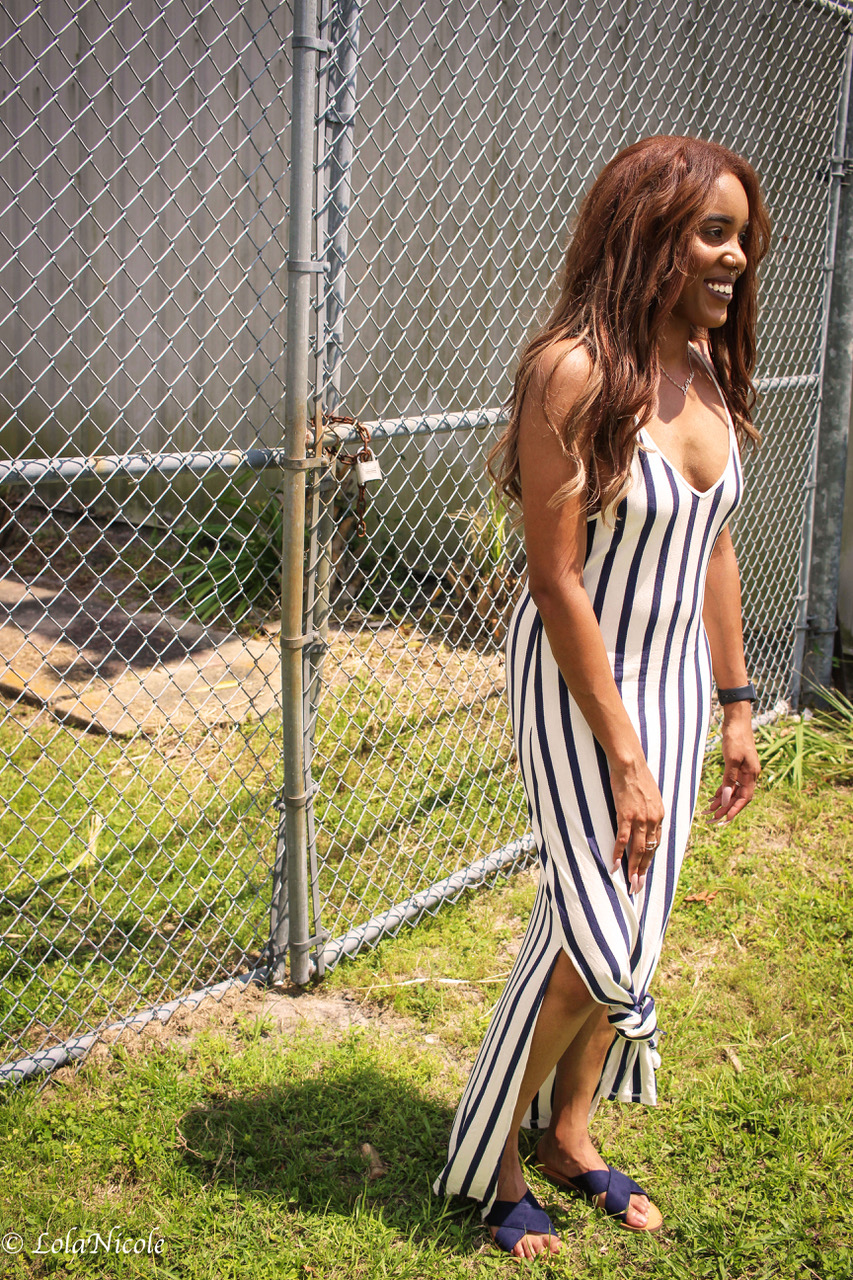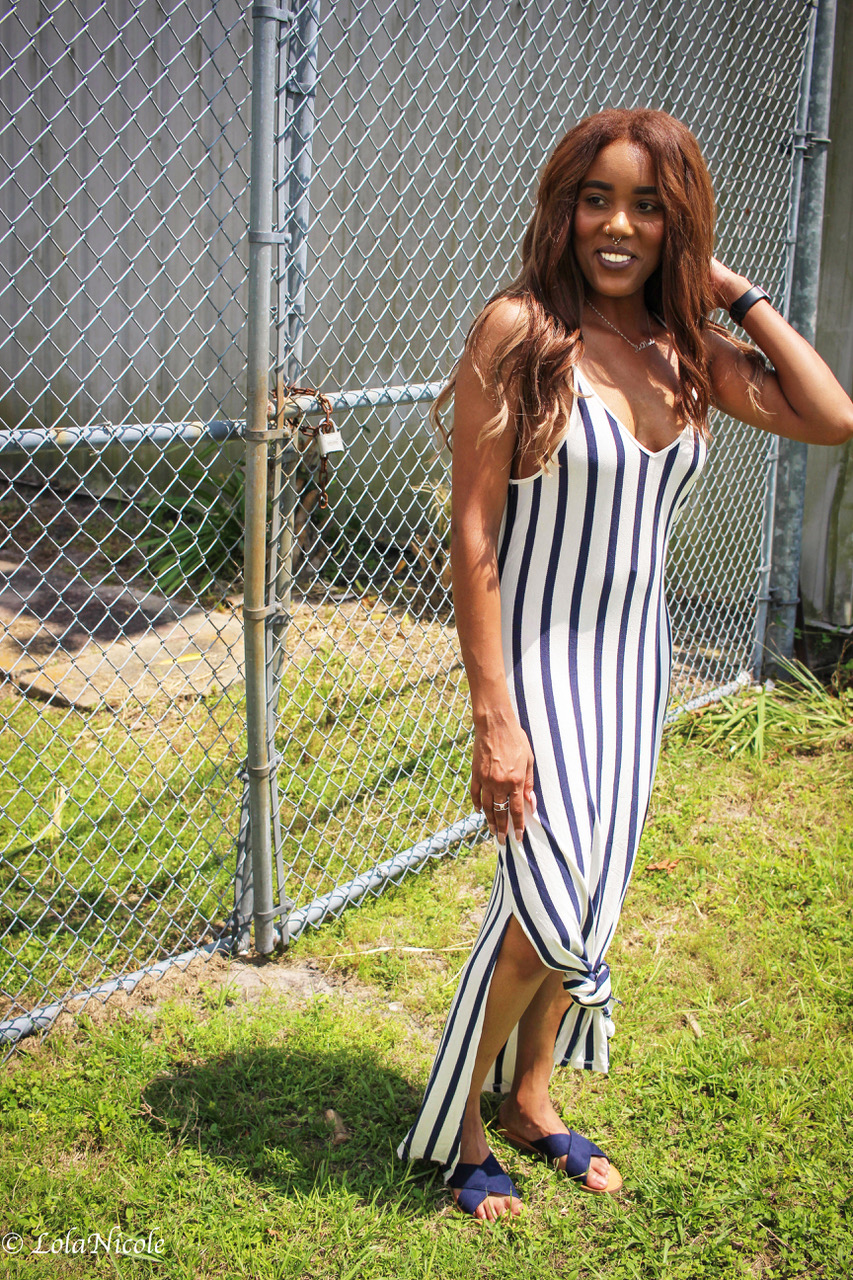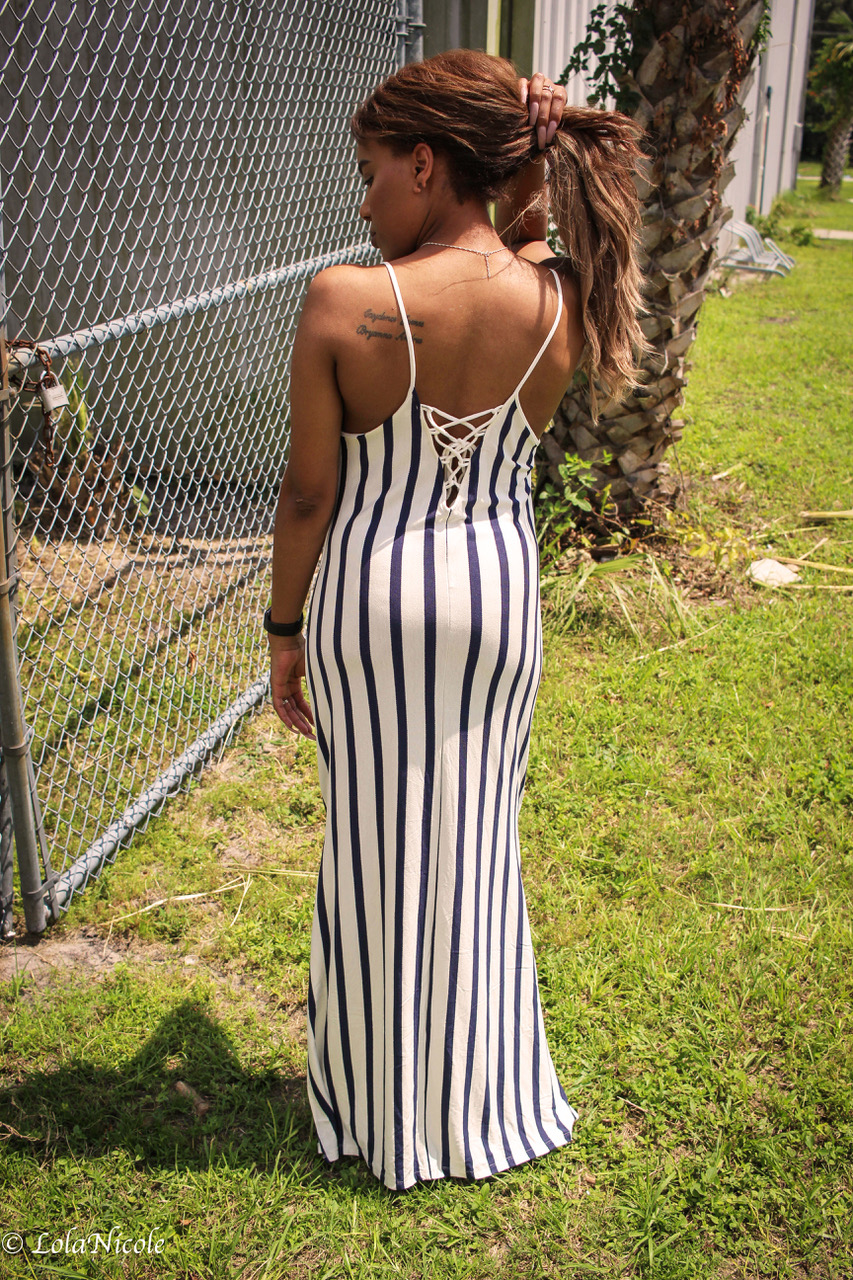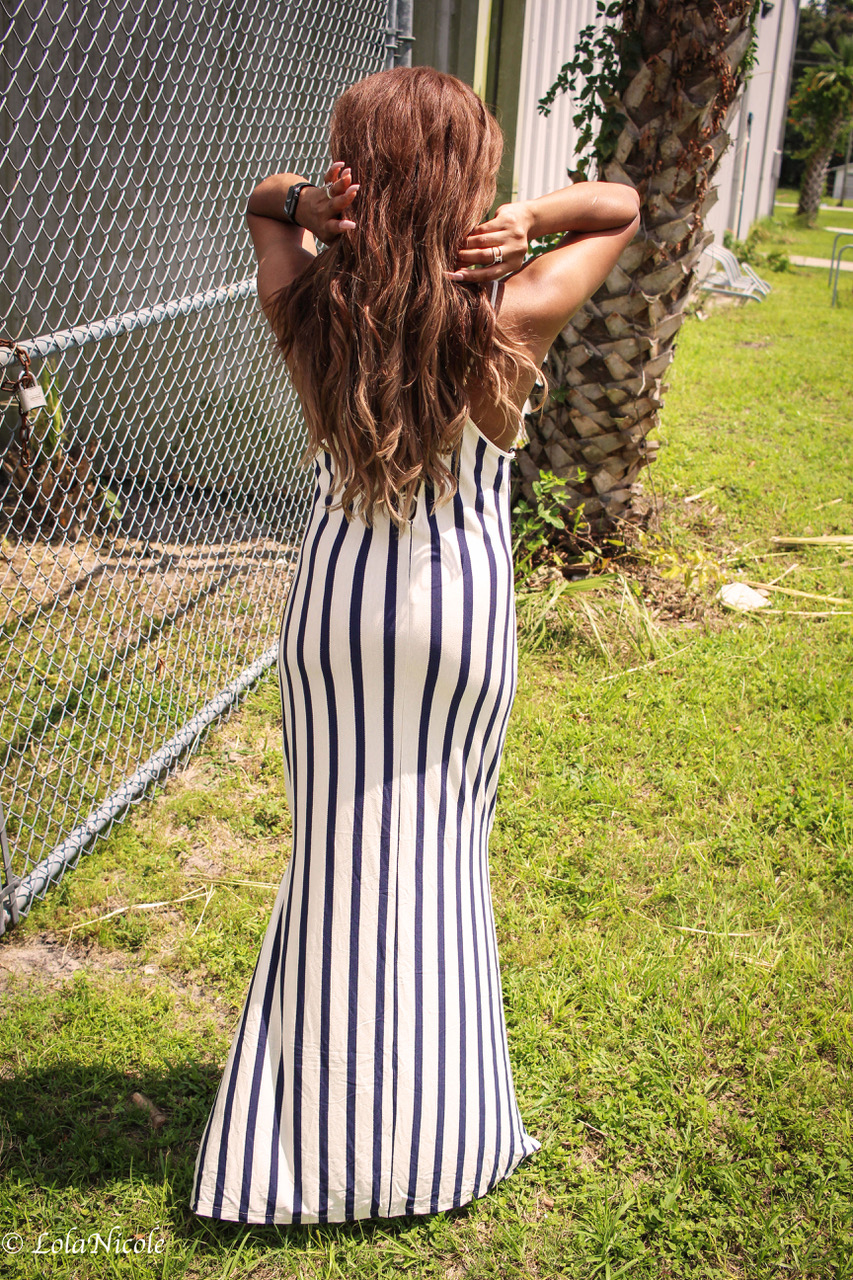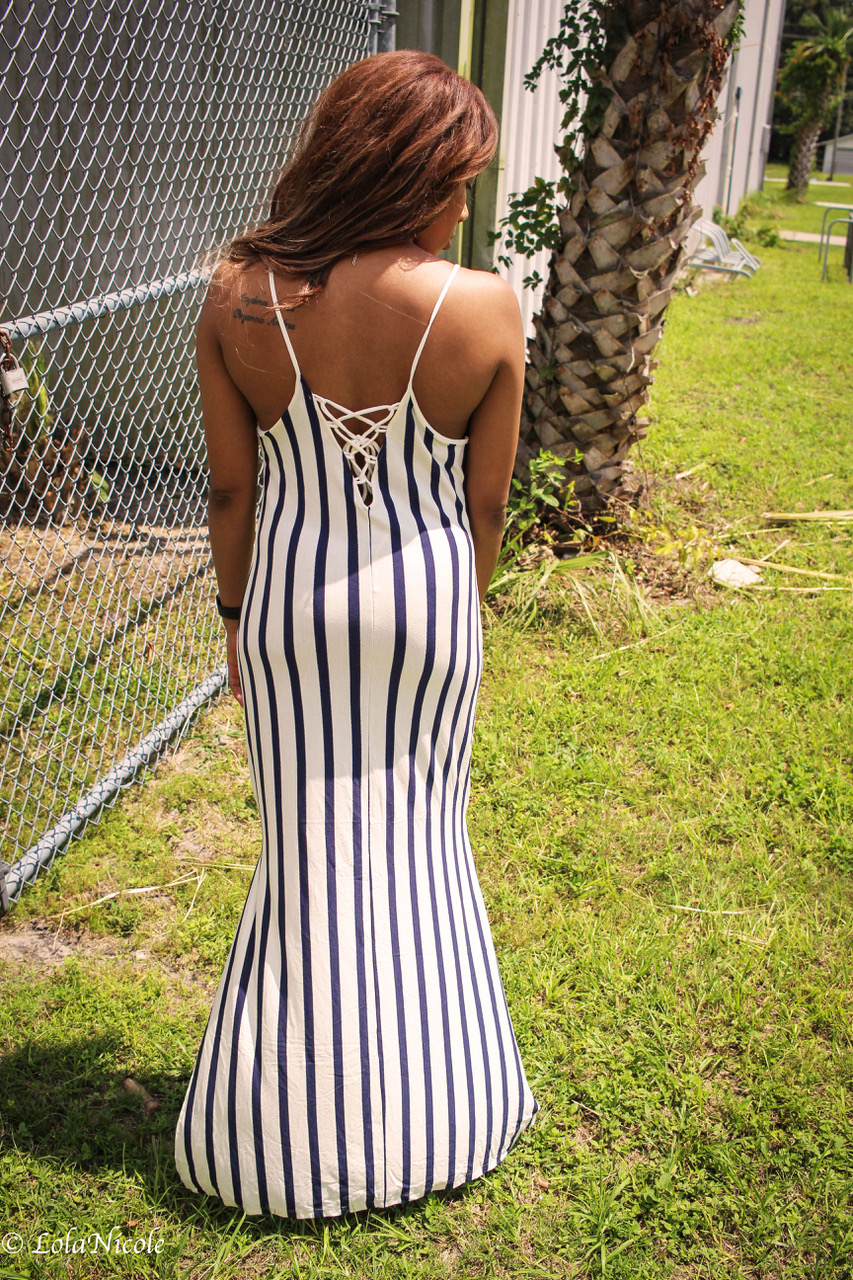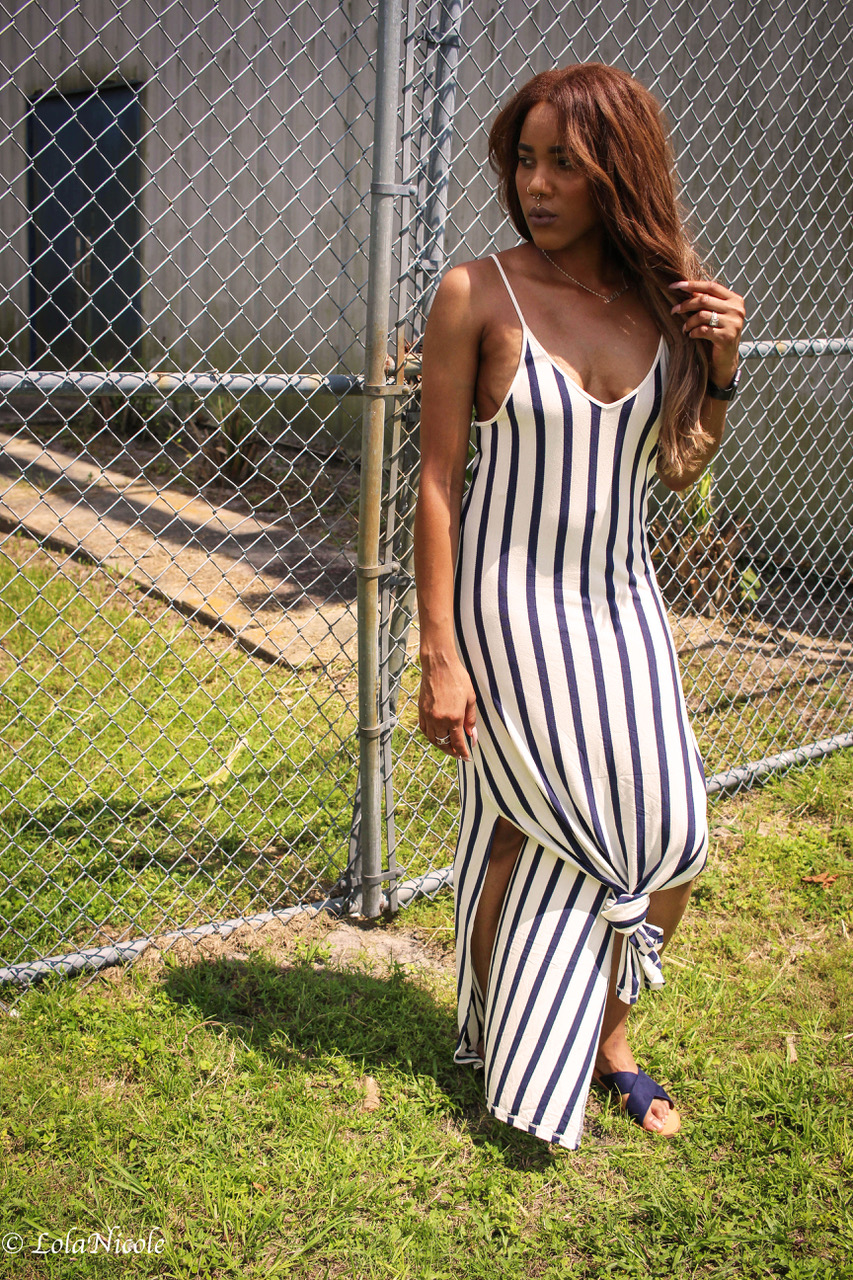 O U T F I T – D E T A I L S
SLIDES: Luna Sandals | DRESS: Chantel Striped Maxi | MAXI DRESS OPTIONS: Similar Maxi Options | WATCH: Black 42MM | HAIR EXTENSIONS: 20″ Seamless Clip-ins in Caramel | NAME NECKLACE: Custom Name Necklace
FIT TIPS:
-Slides can run TTS. I'm wearing a 10
-Dress runs TTS. I'm wearing a size medium.
Sizing reference:
I'm 5'8″. Typically wear 9-9.5 in shoes and a size 10 if they run small. M/L in tops and dresses. 6-8 in Jeans depending on make and brand.
Do you have any favorite online places to shop? If you're a tall girl like me, help a girl out and link some of your favorites in the comments.
Always Remember You're Beautiful!
-Lola