I've been loving striped clothing lately. Such a nautical and summery style. This off the shoulder romper gives such a cute and flirty style while still being casual enough for day to day errands. You'll notice on my blog I go for not only functionality and comfort but how well my outfits work while wrangling kids all day, lol.
I'm always a little skeptical when ordering online or even buying rompers in-store because I don't know how they will fit since I am tall. I've had some rompers that were literal underwear on me, lol. (So disappointing for us tall girls) but this romper fit so well I was surprised. It's not too short in the bottoms so it covers my butt. I don't feel uncomfortable or like everything is hanging out. The material has a little stretch but still fits nicely.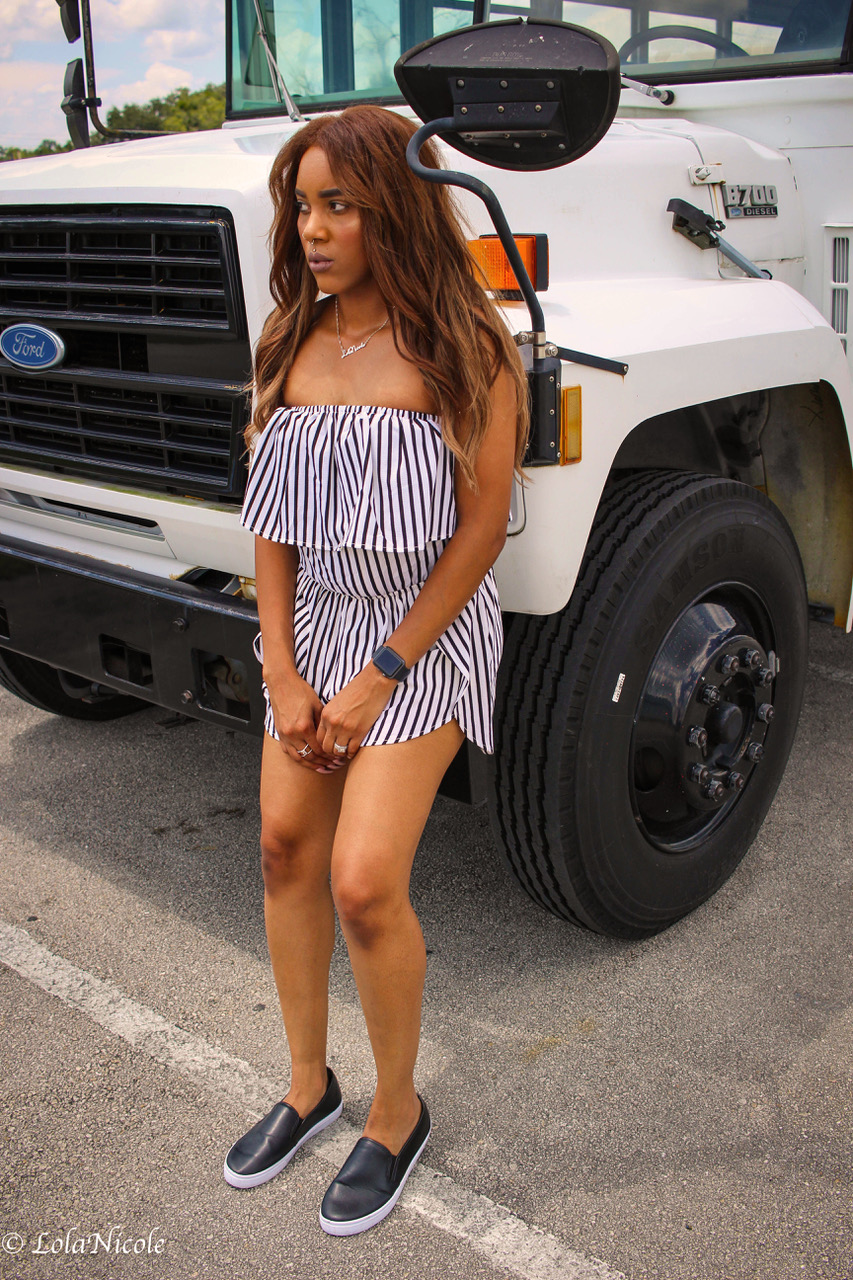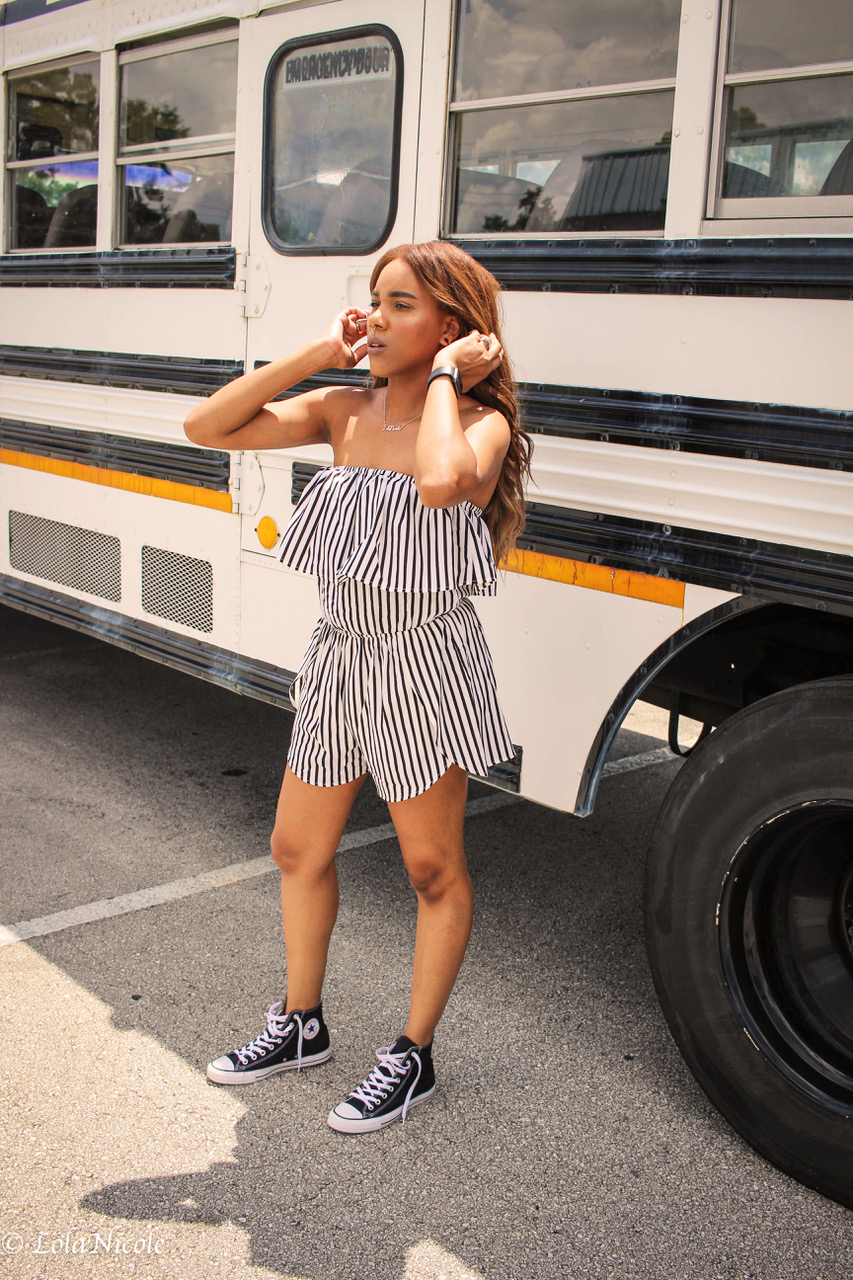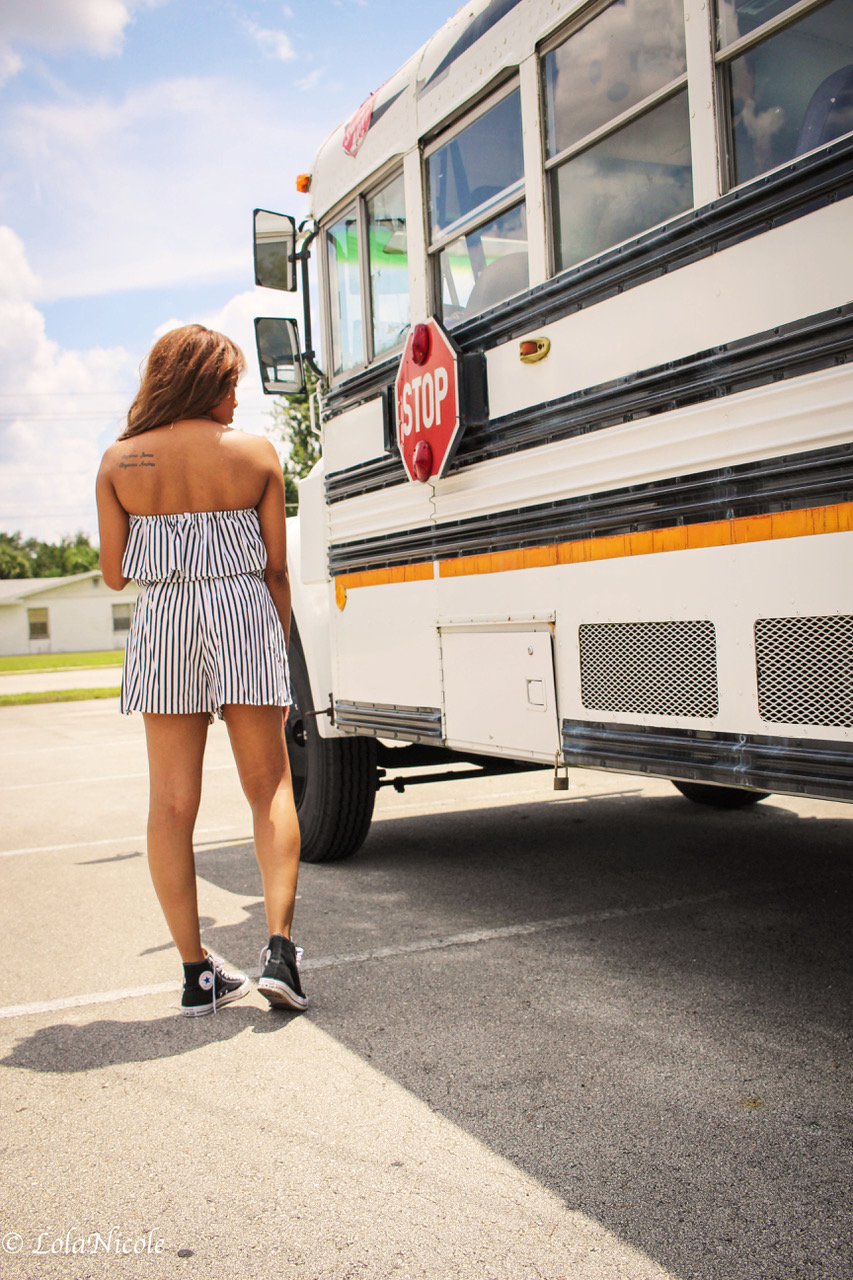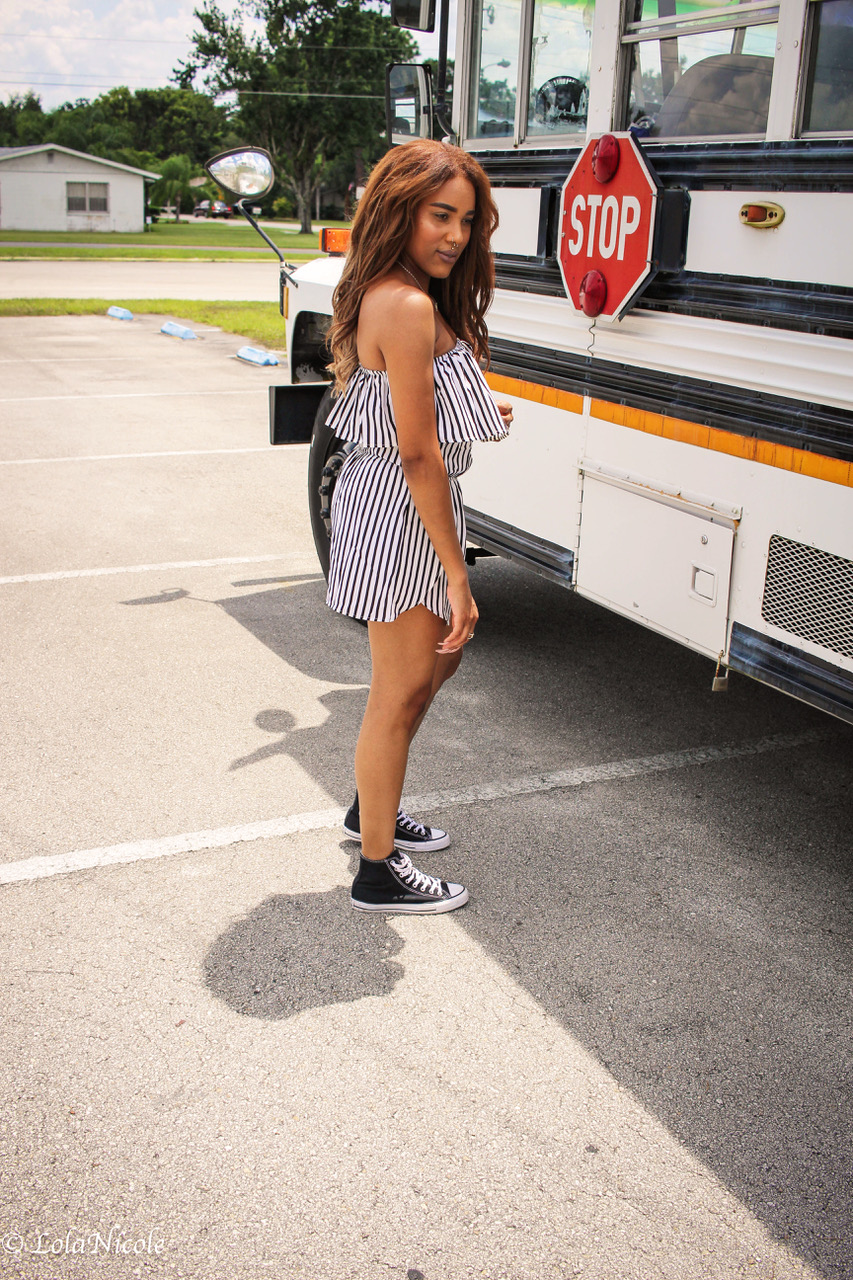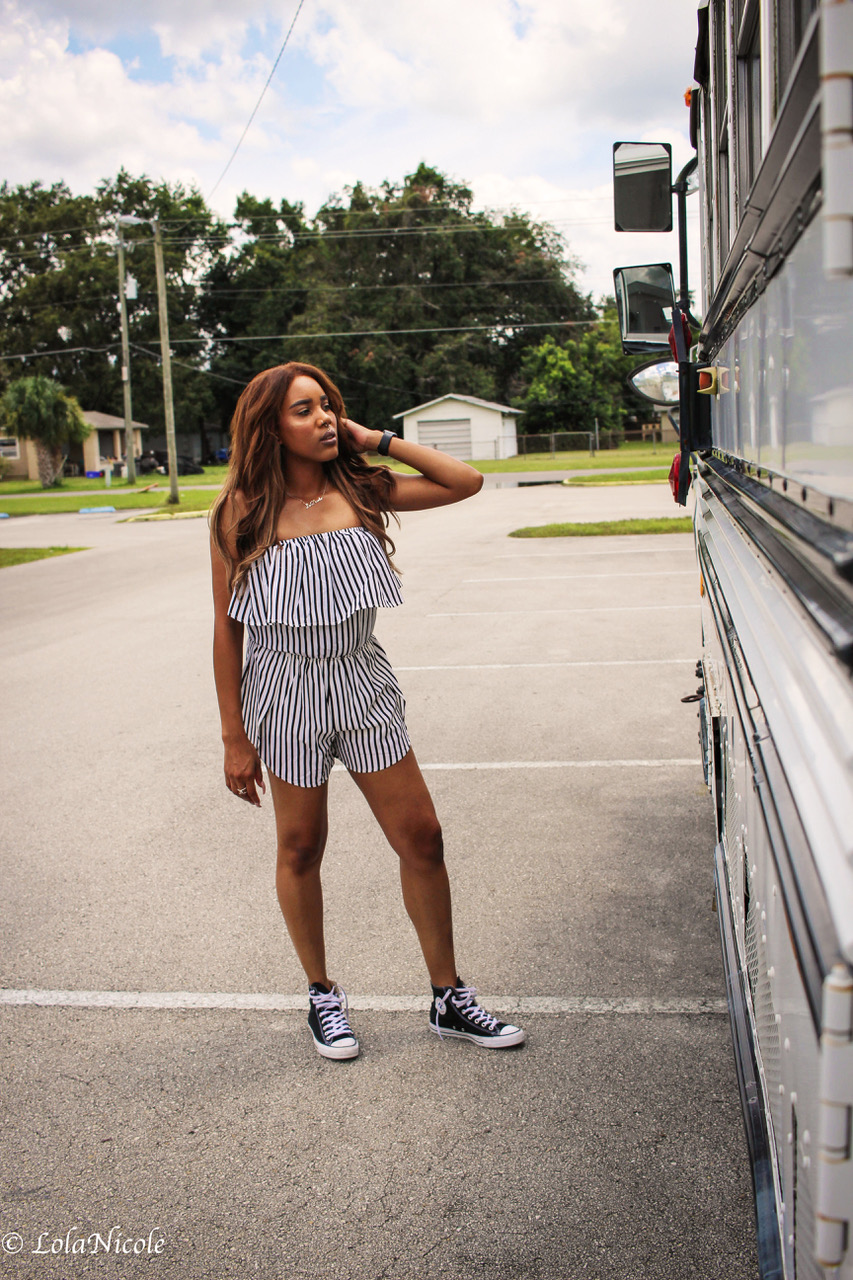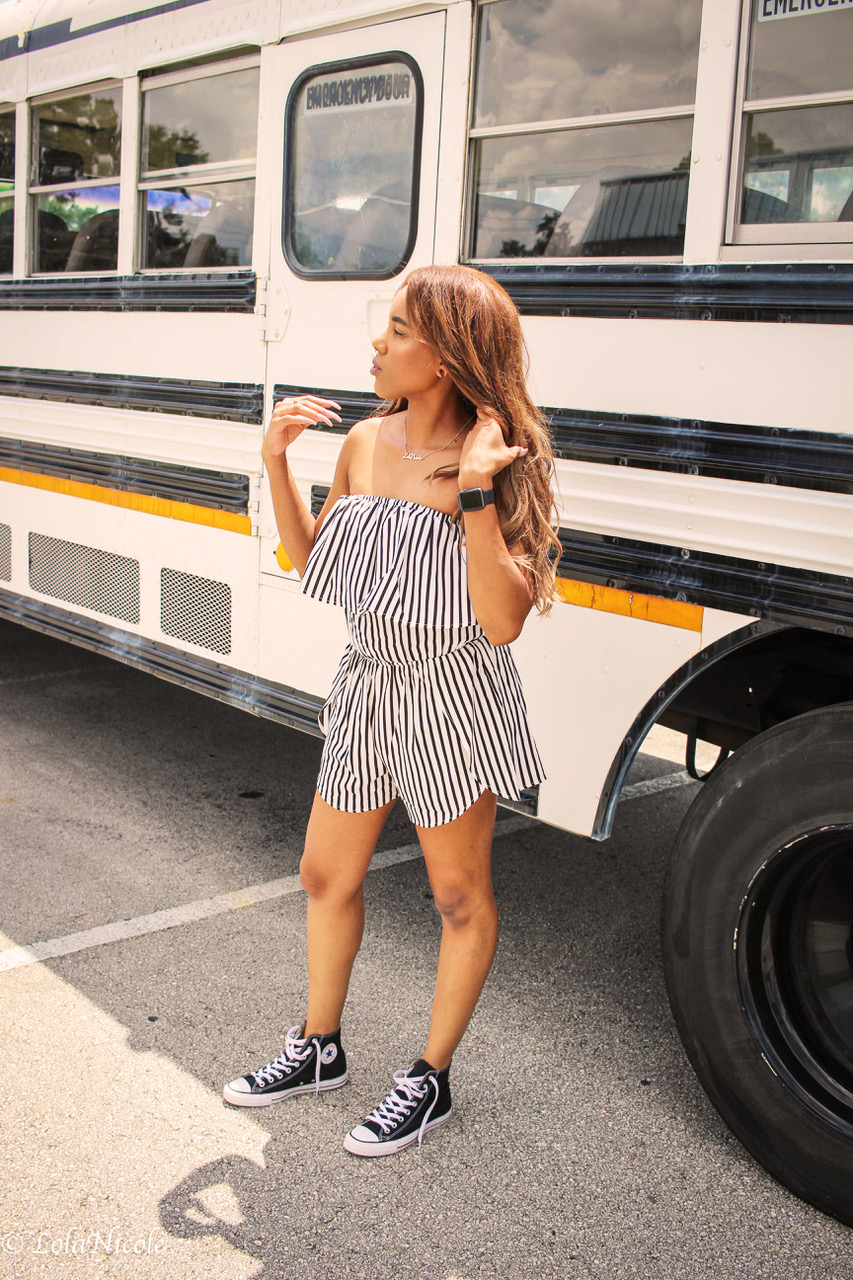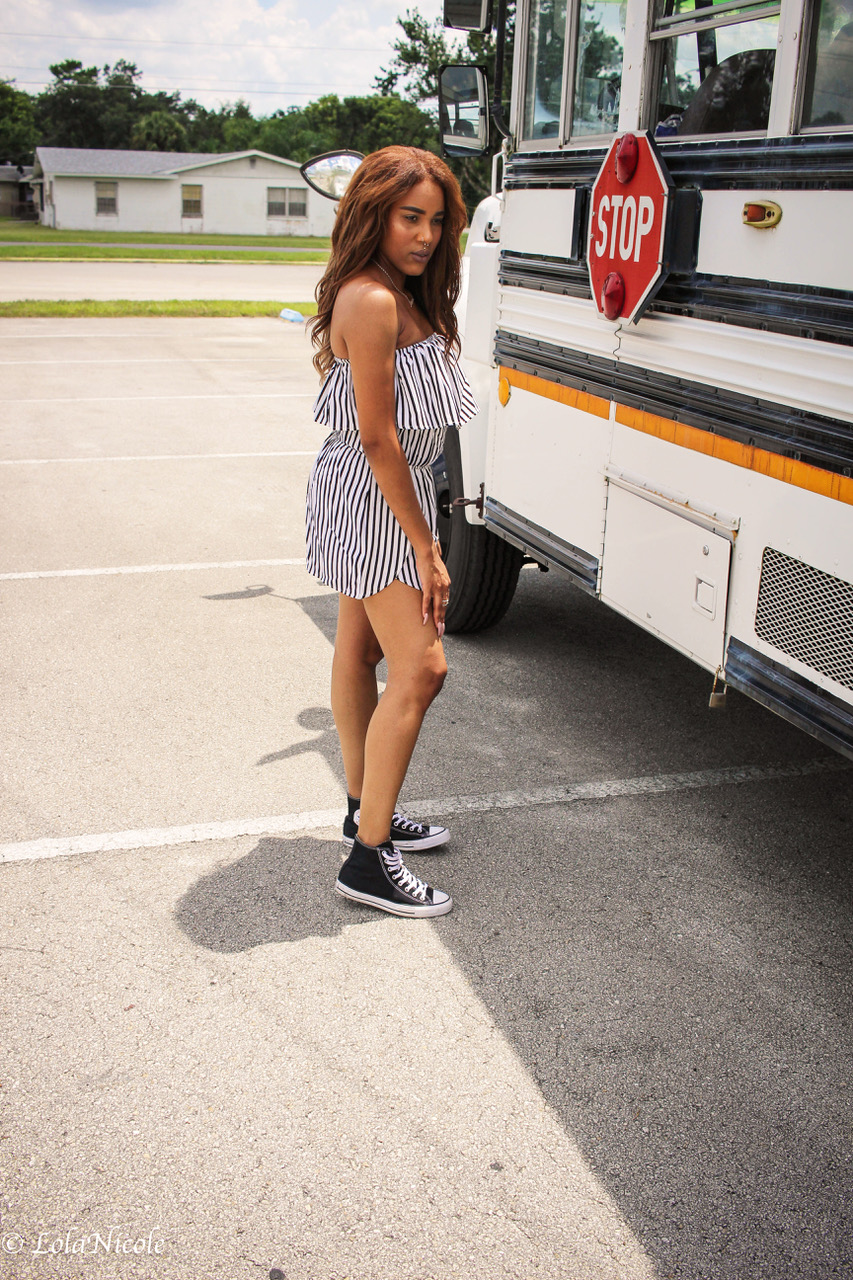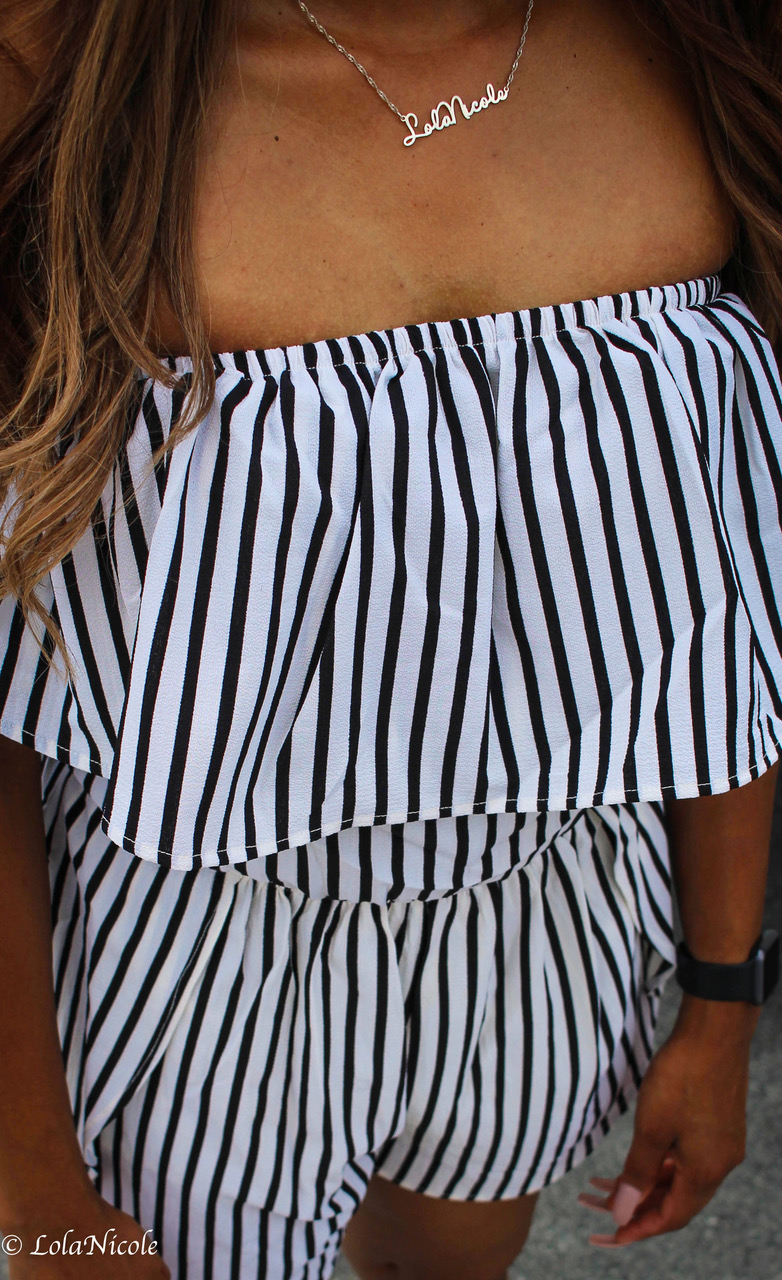 You can wear it with so many options, sneakers for a casual vide, sandals for a little more casual cute or heels for a night out. I'm currently on the hunt for the perfect black heel that goes with everything. But I paired this one with 2 sneaker options for a more casual feel.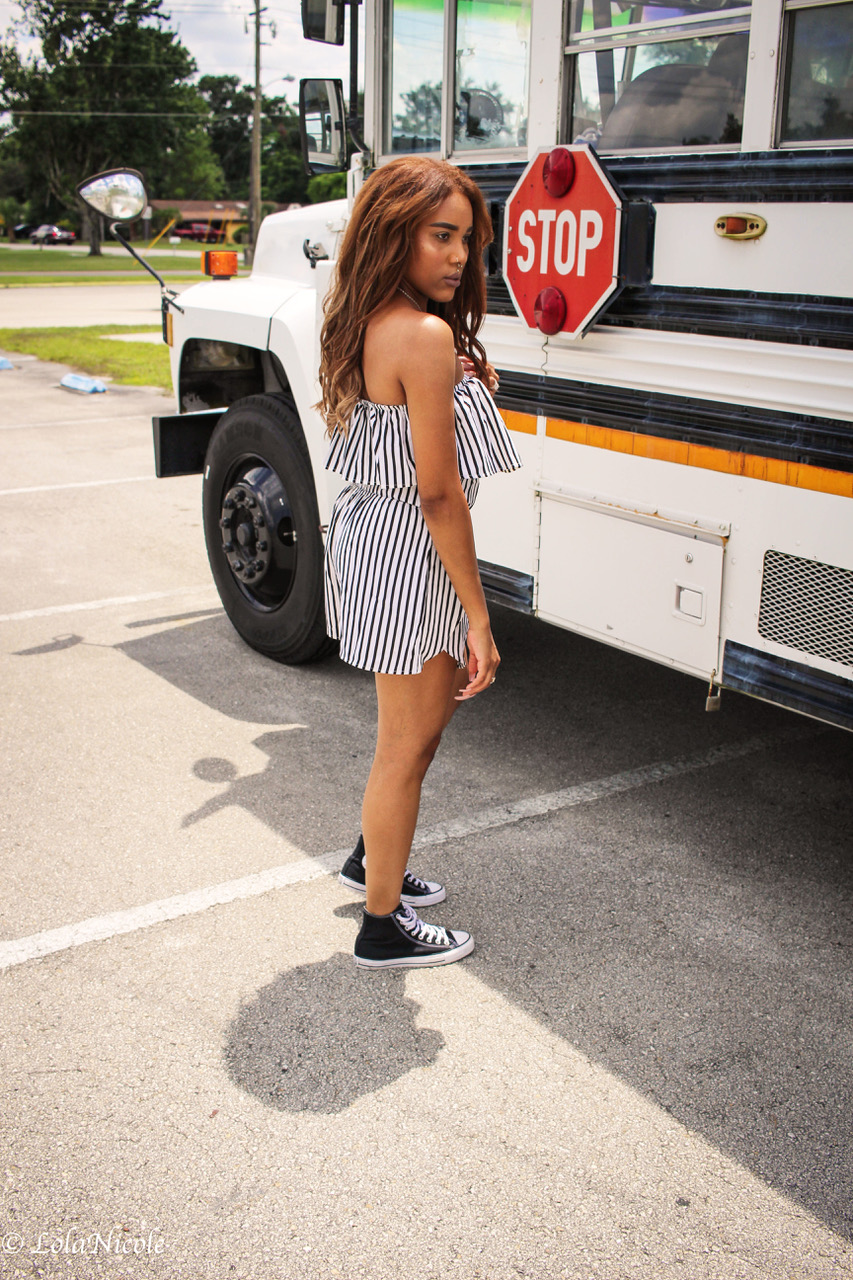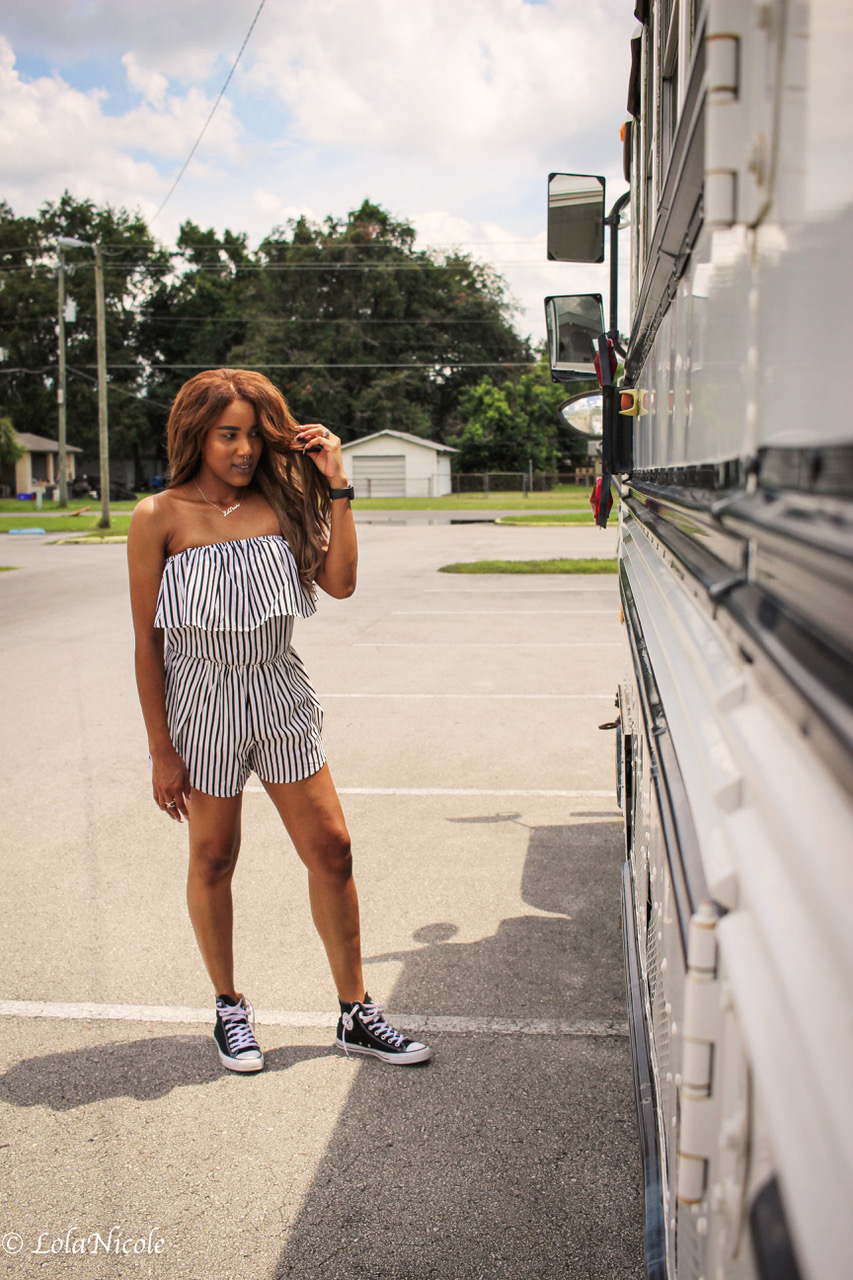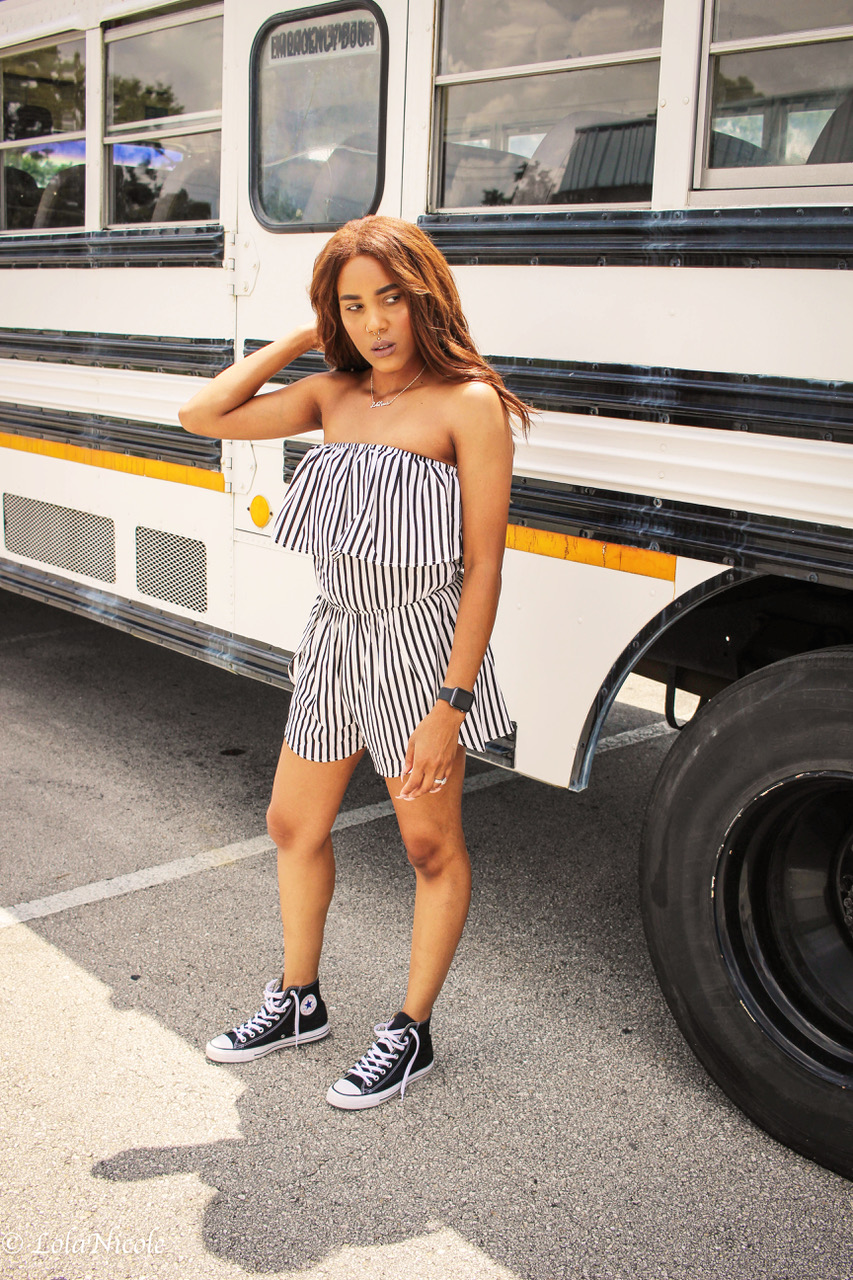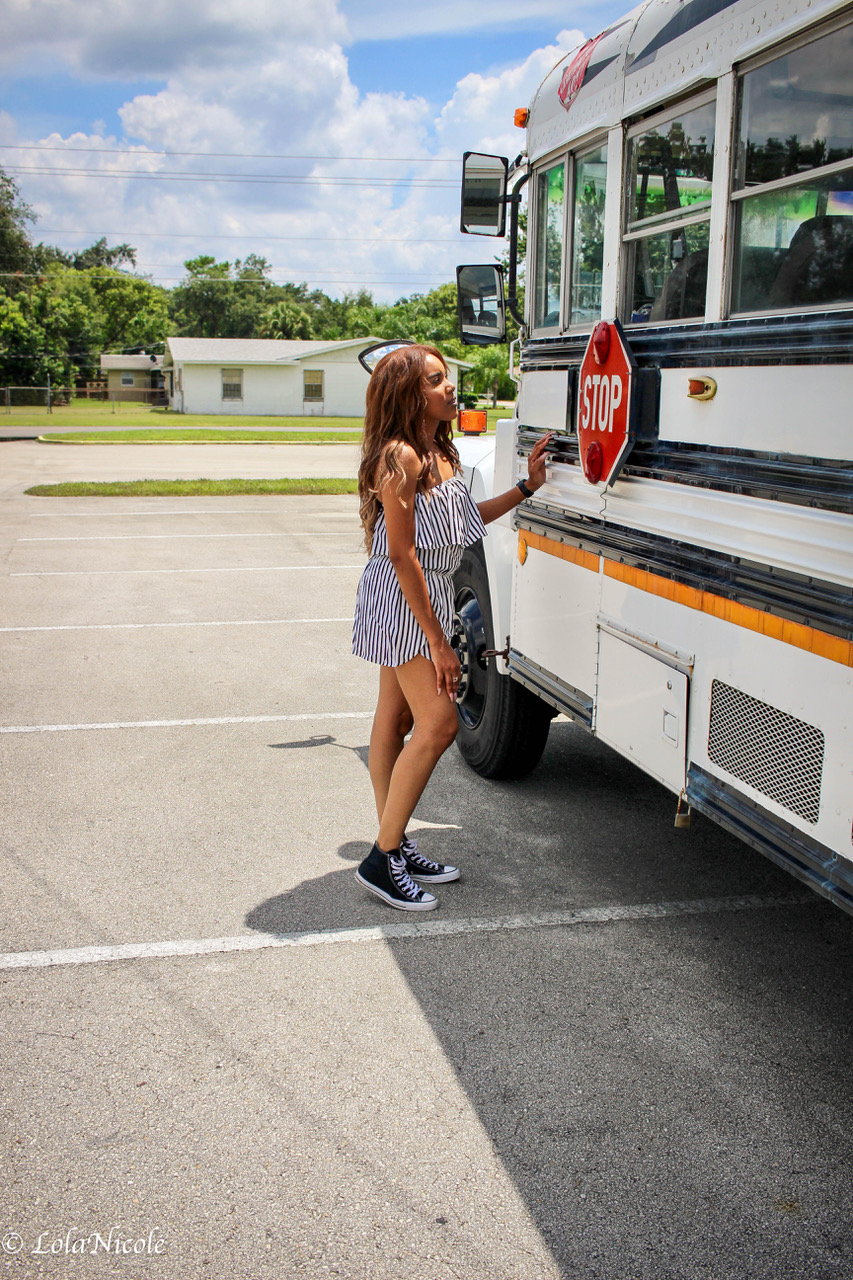 O U T F I T – D E T A I L S
ROMPER: Stella Romper in White | ROMPER OPTION 2: Stella Romper in Black | SNEAKERS: Black All Star High Tops | WATCH: Black 42MM | HAIR EXTENSIONS: 20″ Seamless Weft in Caramel | NAME NECKLACE: Silver Nameplate Necklace
FIT TIPS:
-Converse can run a bit big. I'm wearing a 9.5
-Romper runs TTS. I'm wearing a size medium.
Sizing reference:
I'm 5'8″. Typically wear 9-9.5 in shoes and a size 10 if they run small. M/L in tops and dresses. 6-8 in Jeans depending on make and brand.
What are some of your favorite places to shop for shoes? Leave a comment below and let's chat!
Always Remember You're Beautiful!
-Lola