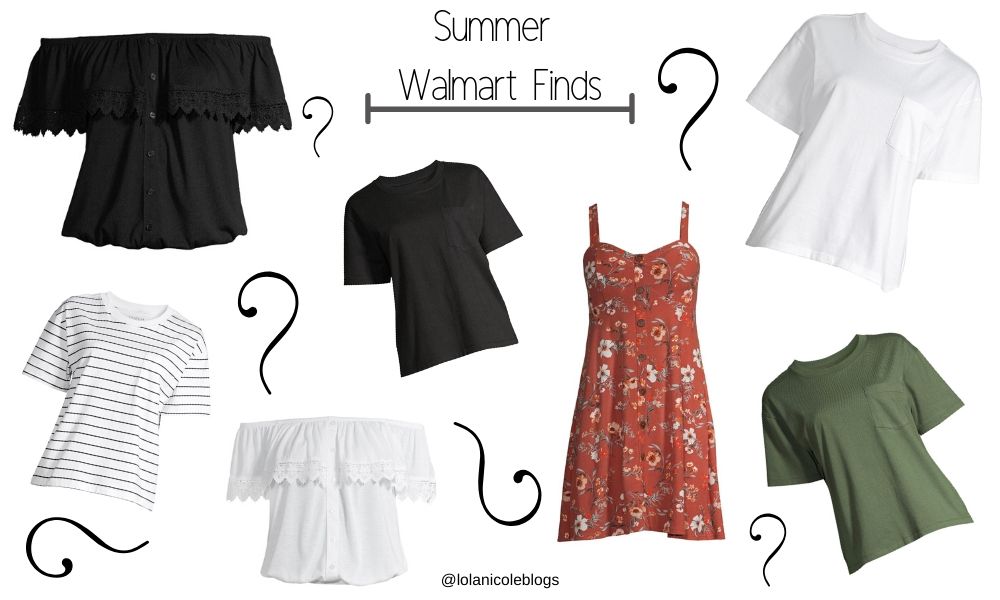 I found some really cute summer tops while at Walmart the other day. These go perfect with jeans, skirts or shorts. I love the versatility of all of them, they're so cute and all the tops are $10 or less! Yes, that's right the tees are $6 each and the off the shoulder tops are $10. The dress was $12 and my jean jacket was $20. You need these summer staples to add to your closet.

I'm 5'8″ 160 lbs
My leg span is 3 ft. and I wear 34/35″ inseam in pants
I'm wearing a size 11 in the jeans and all the tops are a size Large except the striped top is a size medium. All fit TTS so if you're a medium you can get your true size, I sized up to a large in some just because I wanted them a little more loose-fitting.
I'm wearing a size large in the dress.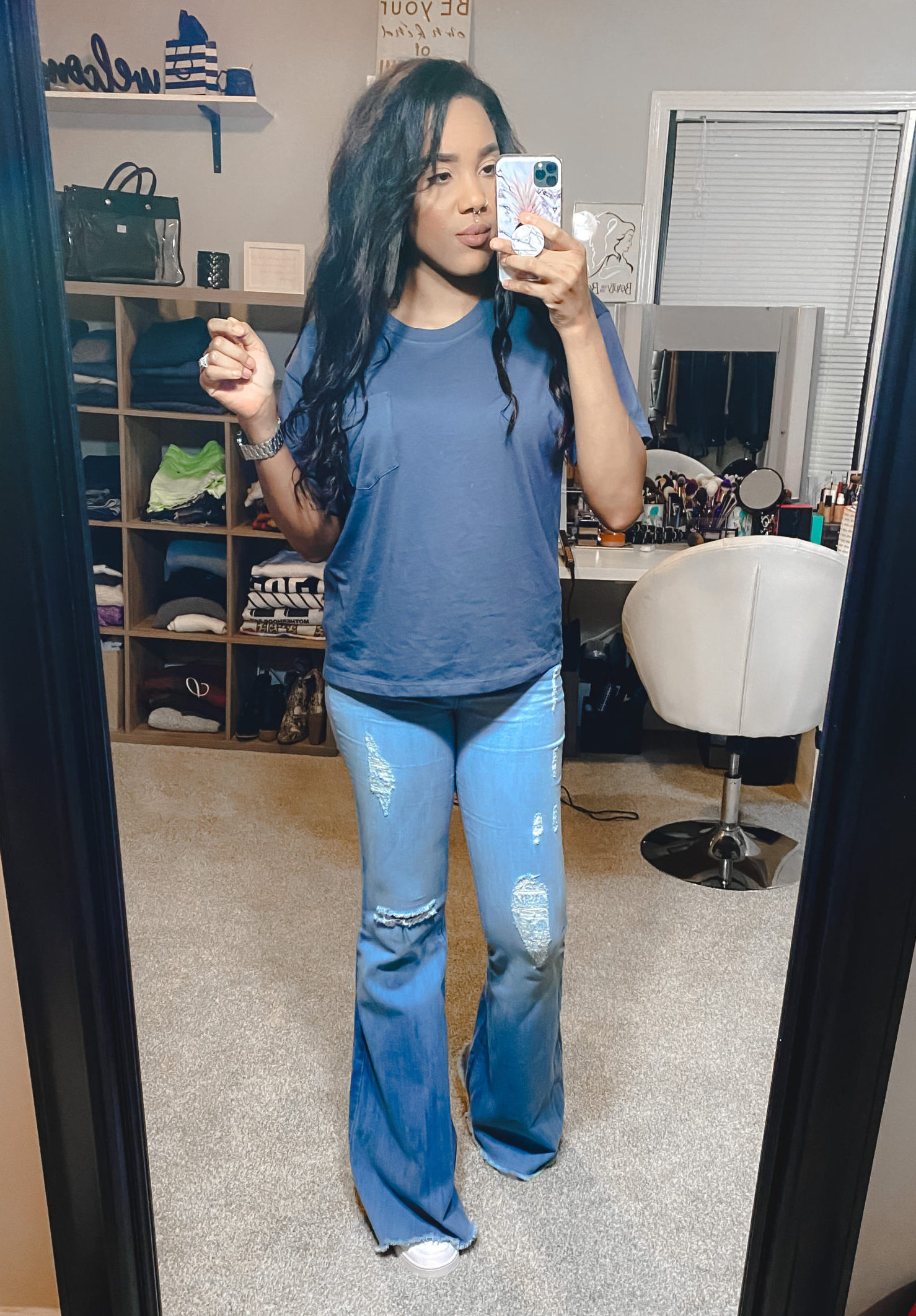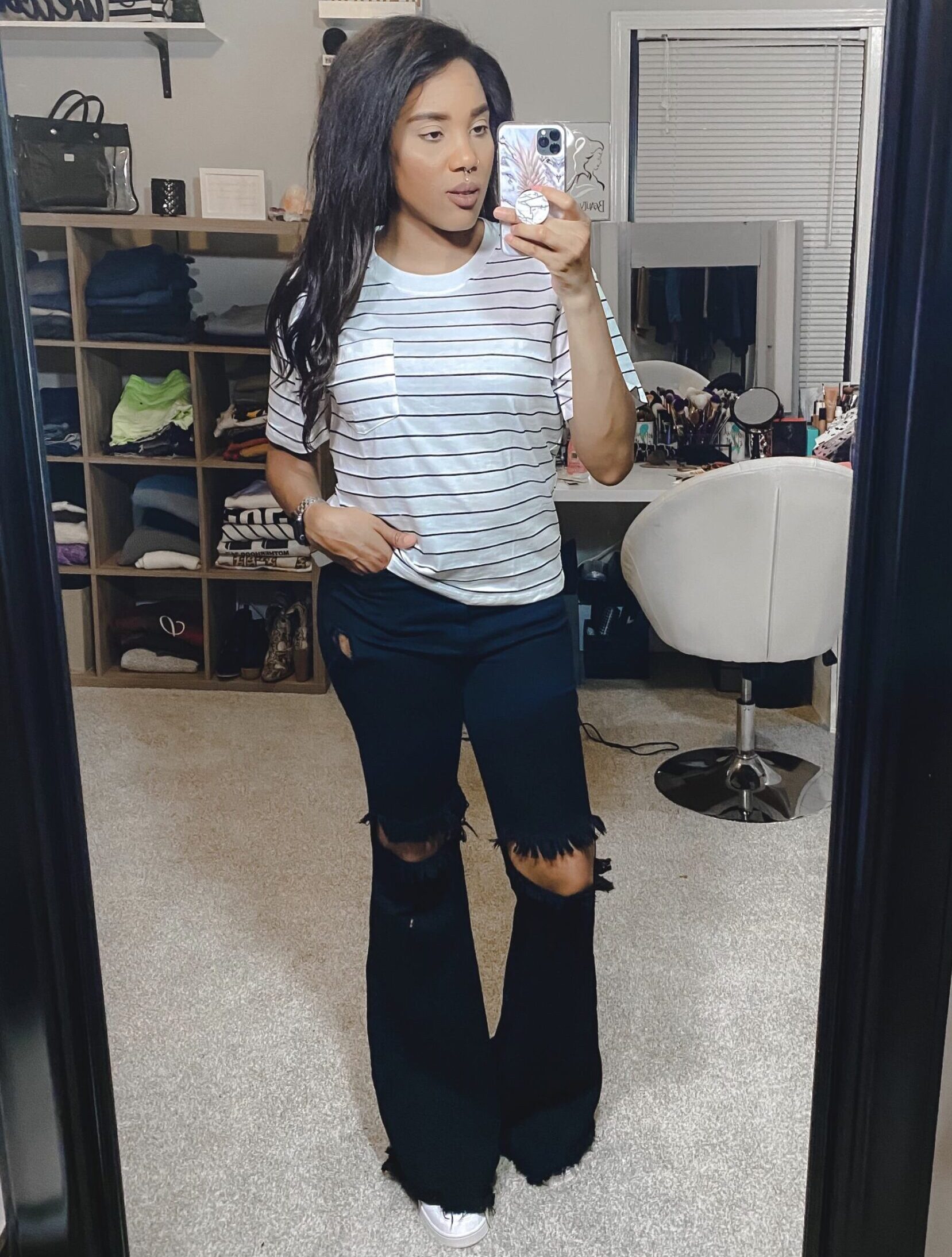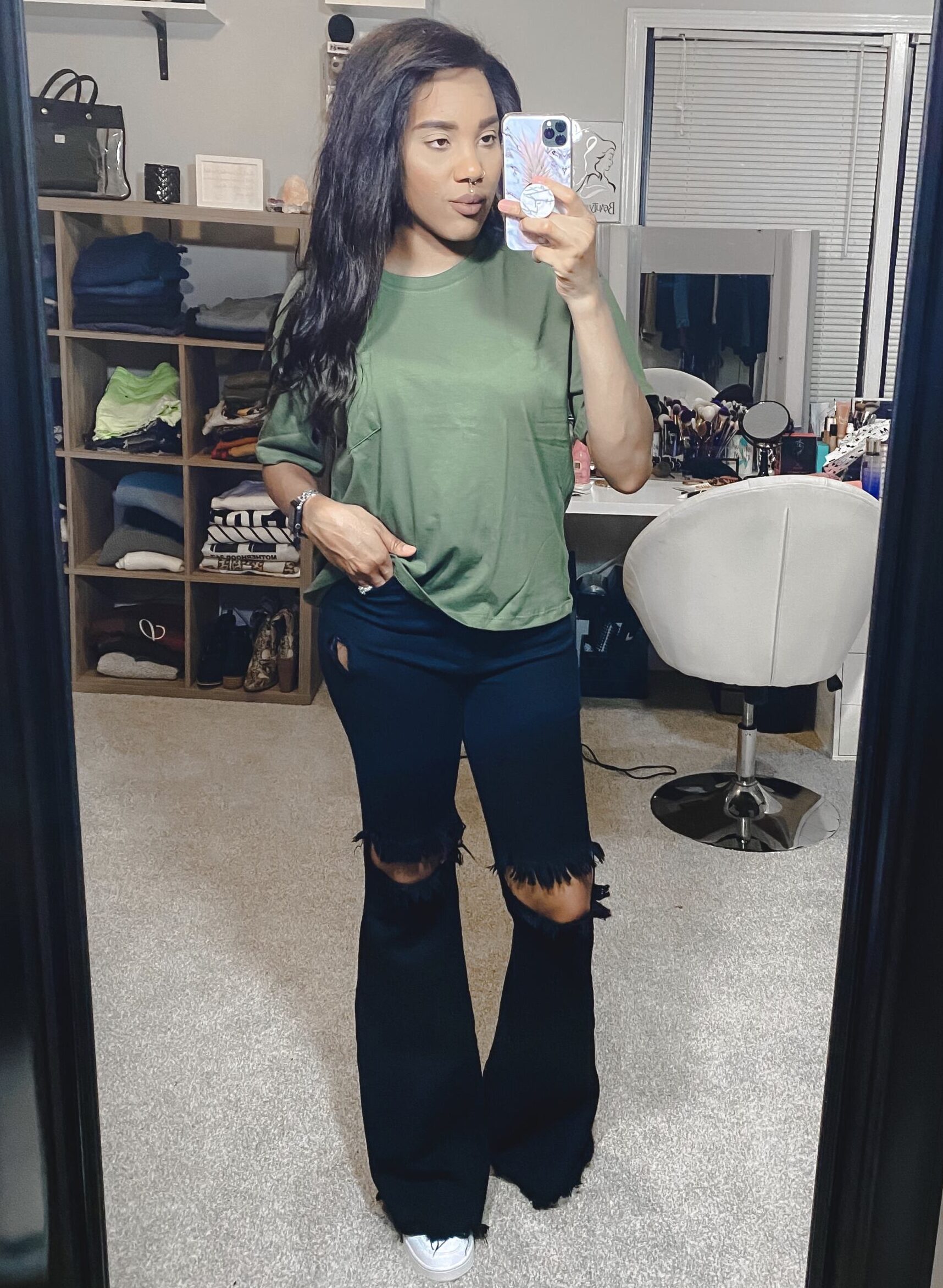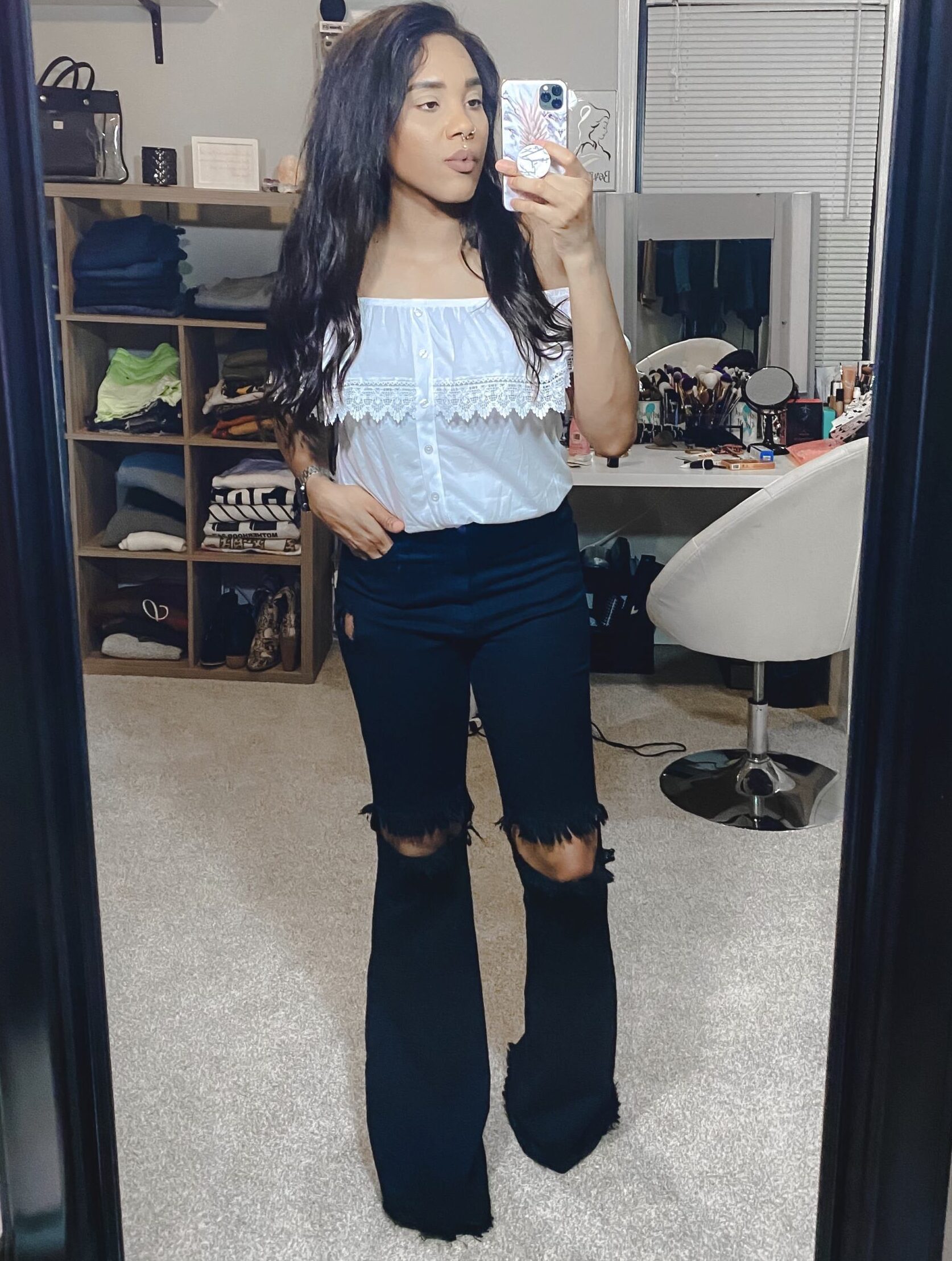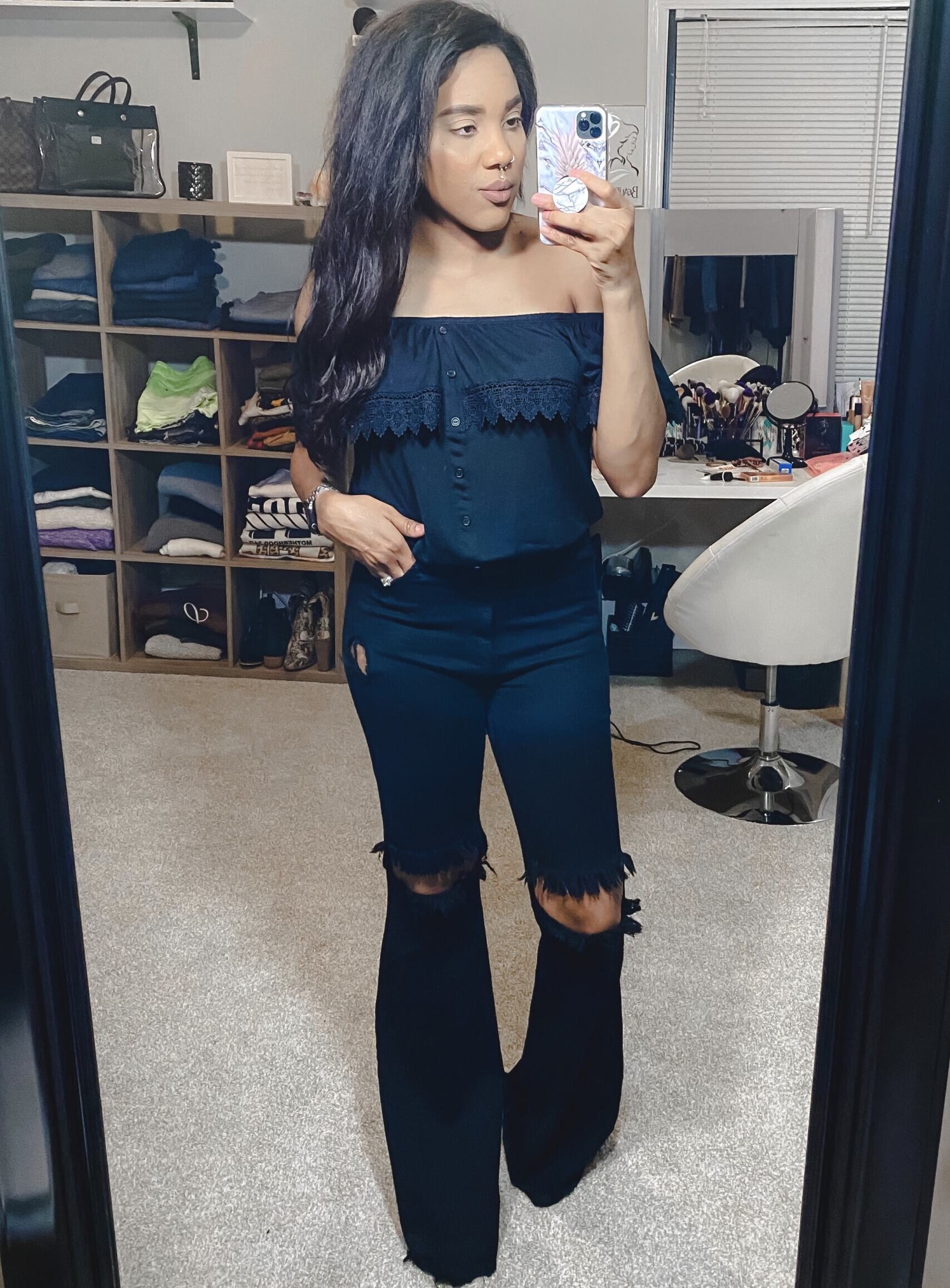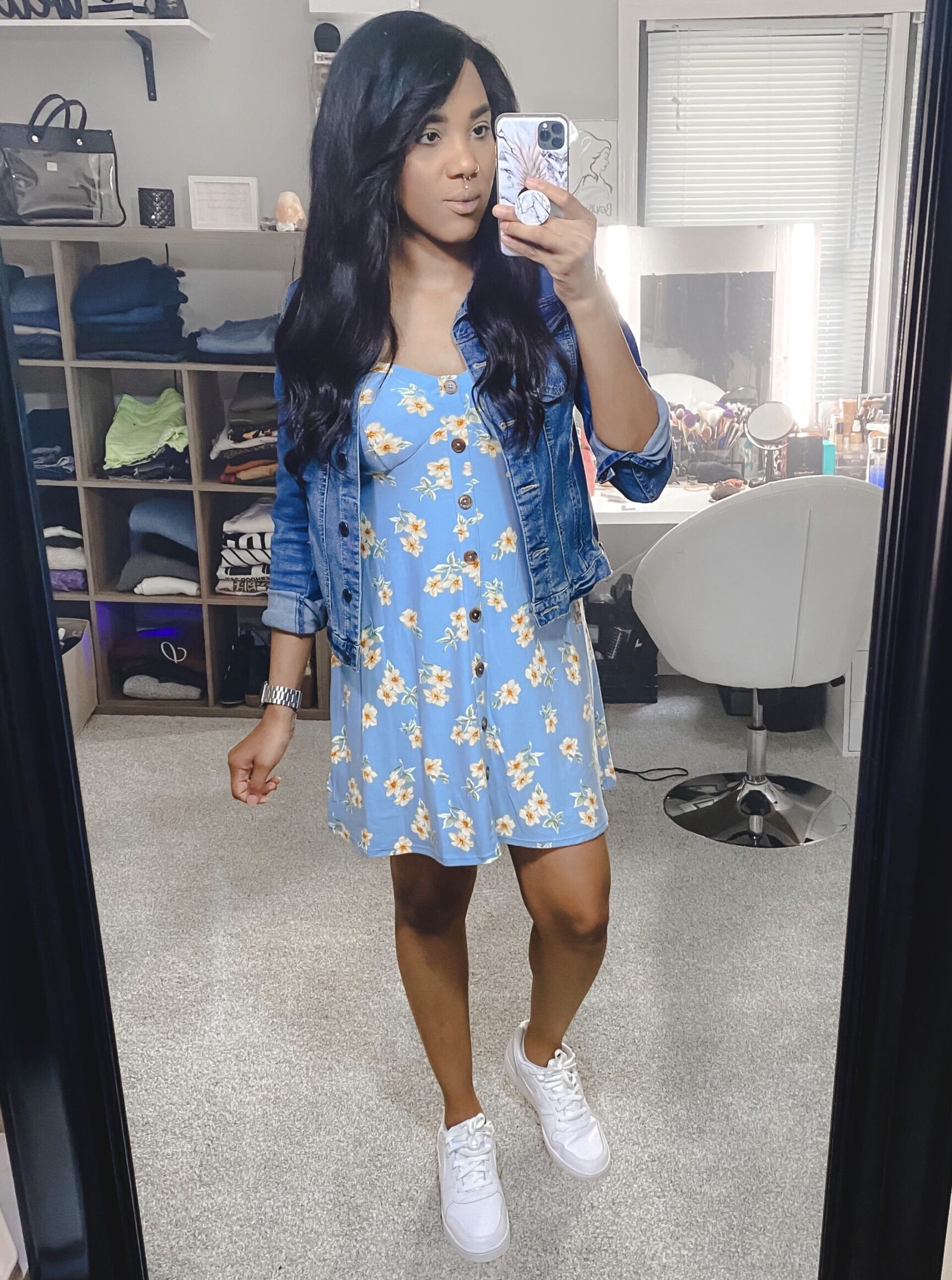 Use code LOLA10 for $$ off:
"Always Remember You're Beautiful!"
-Lola