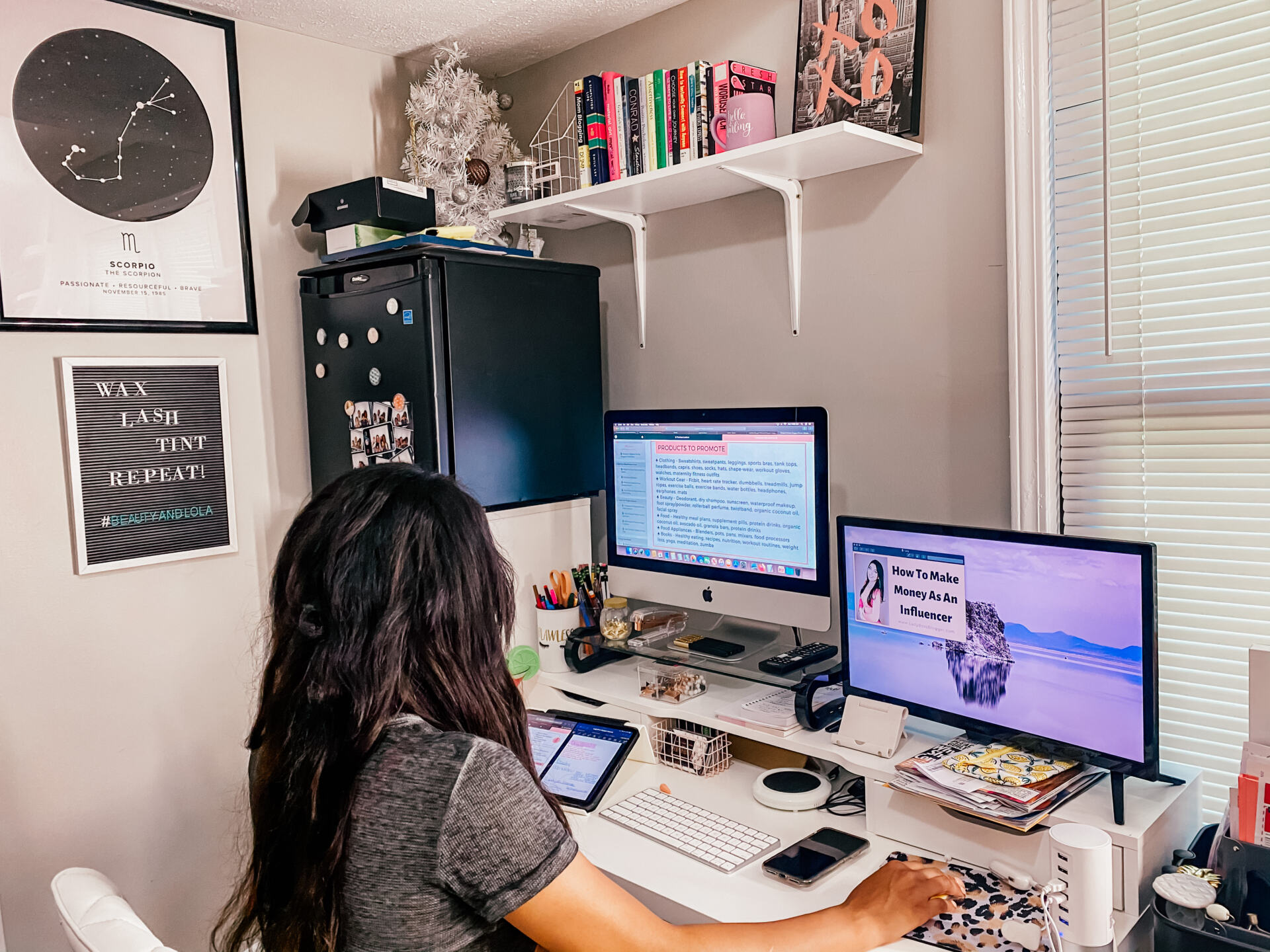 So I've been running my blog Lola Nicole for about 7 years. It wasn't until this past year that I started looking into making it into something I can do full time one day and finally work from home my way.
But I haven't reached that point yet. Though I would love to have my blog pay all my bills one day, that day hasn't come just yet.
Most people know currently, I'm a Licensed Cosmetologist and full-time Cerologist (Wax Specialist). I'm doing ok but I'm not doing as well as I want to be doing. Needless to say, it would be wonderful to generate a little income from this blogging passion project of mine.
Why choose the LadyBossBlogger course?
When LadyBossBlogger reached out to me to sponsor this post, I had to share my experience with the Start A Money Making Blog course because what have I got to lose? I have already spent hundreds of dollars on coaches, classes, and courses promising results but never delivering.
The minute I dove into the content, I knew it was going to be life-changing. The course is upbeat and positive, but so insanely packed with information that I had to step away from it after an hour because I kinda felt like my head was going to explode.
WHAT I'VE LEARNED SO FAR
In just the first module I learned:
Why you need to start a blog today!
How to balance your day job and your side hustle
How a content strategy could help me
9 Best SEO practices
How to create an editorial calendar
How to create a media kit that brands will fall in love with
As a result of just the first few lessons, I've been able to define my niche. I've learned to approach Instagram through the lens of storytelling – so what I'm sharing is a lot easier to follow.
I've also discovered which of my posts generate the best engagement, which means no more guessing at filters; I know that when I send out a media kit, brands will want to work with me based on my eye-catching stats and professional media kit.
I also learned about affiliate marketing and how to claim a domain name if you haven't already.
WHAT I DIDN'T EXPECT TO LEARN…
I didn't expect to learn all that goes into blogging, how having an actual strategy and schedule will help you along in your blogging journey more that you know.
Blogging isn't just some fly by night success story and that you actually have to work at it in order to get it right.
So, if you're wondering about trying the LadyBossBlogger course, I'm telling you now it's a great investment! Have you ever wondered if you can generate a paycheck from doing what you love?
YES, YOU CAN!
Still, wondering if the course is right for you?
Ask yourself how long you're going to wait to invest in something that can help give you the financial freedom or opportunities you've always wanted?
WORTH THE COST?
While the courses are a bit pricey, but if you're really serious about launching a successful blog and becoming a successful blogger who actually makes money, then the course is 100% worth it.
If you'd like to try the course at a significantly reduced rate, you can use my promo code LOLANICOLE at checkout for a 40% discount.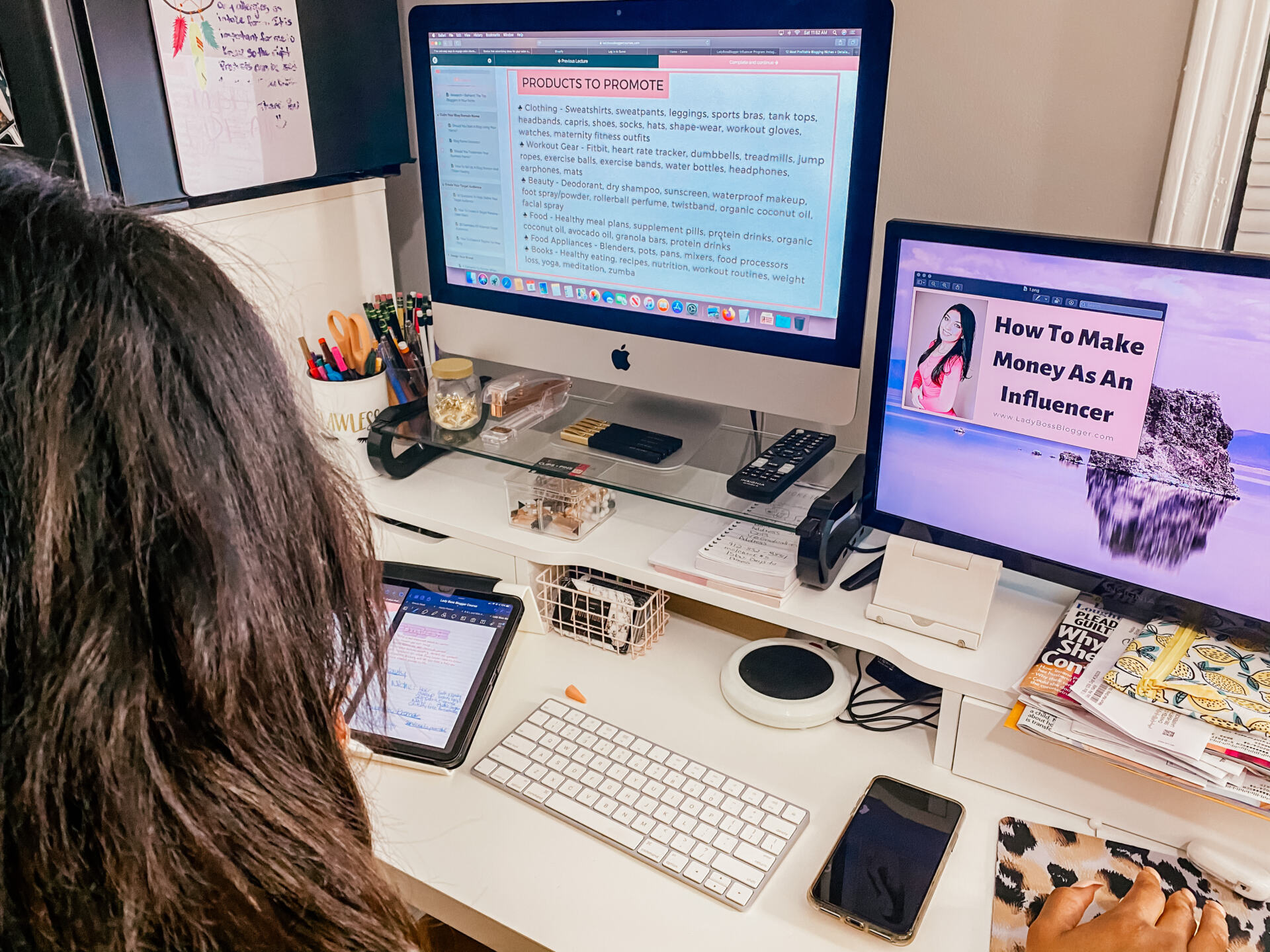 Lolanicoleblogs x LadyBossBlogger Giveaway
HEY, HEY! It's your lucky day because I have partnered with LadyBossBlogger to offer you all a chance to receive a LadyBossBlogger course for FREE. I'm running it over on Instagram, so hit up this link to enter.
THE GIVEAWAY RULES:
Follow me @lolanicoleblogs
Follow @ladybossblogger
Follow @elainerau
Like the photo and tag a friend in the comments!
Earn extra entries by tagging more friends
Disclaimer: The prize will be a LadyBossBlogger course of your choice! The giveaway winner will be asked to post on their feed about winning the course to accept the course. The prize must be claimed within 15 days. Must be 18+ years old to enter. Giveaway is available to contestants worldwide. Disclaimer – This giveaway is in no way sponsored, endorsed, administered, or associated with Instagram.
Additional Resources
7-Day Make Money Blogging
21-Day Build A Better Blog
5-Day Master Affiliate Marketing
3-Day Become An Instagram Influencer
"Always Remember You're Beautiful!"
-Lola