I'm back again with another planner post. I've been getting into it more and I think I'm getting the hang of this planning thing, lol. It's still taking time to getting used to looking at a schedule every morning but in the long run this will be the best way to get everything up and running and on track to a much less scatter brained week.
I'm always looking out for new stickers, lists, planners, etc to make this even more fun and something I look forward to rather than just another task to get done. I try and plan out my month rather than week by week even though some things do come up that have to be added to the plan but it's easier to get done when you have a schedule already in place to begin with. I've also started our drop zone and making a schedule for the kids as well so school nights and mornings run a lot smoother.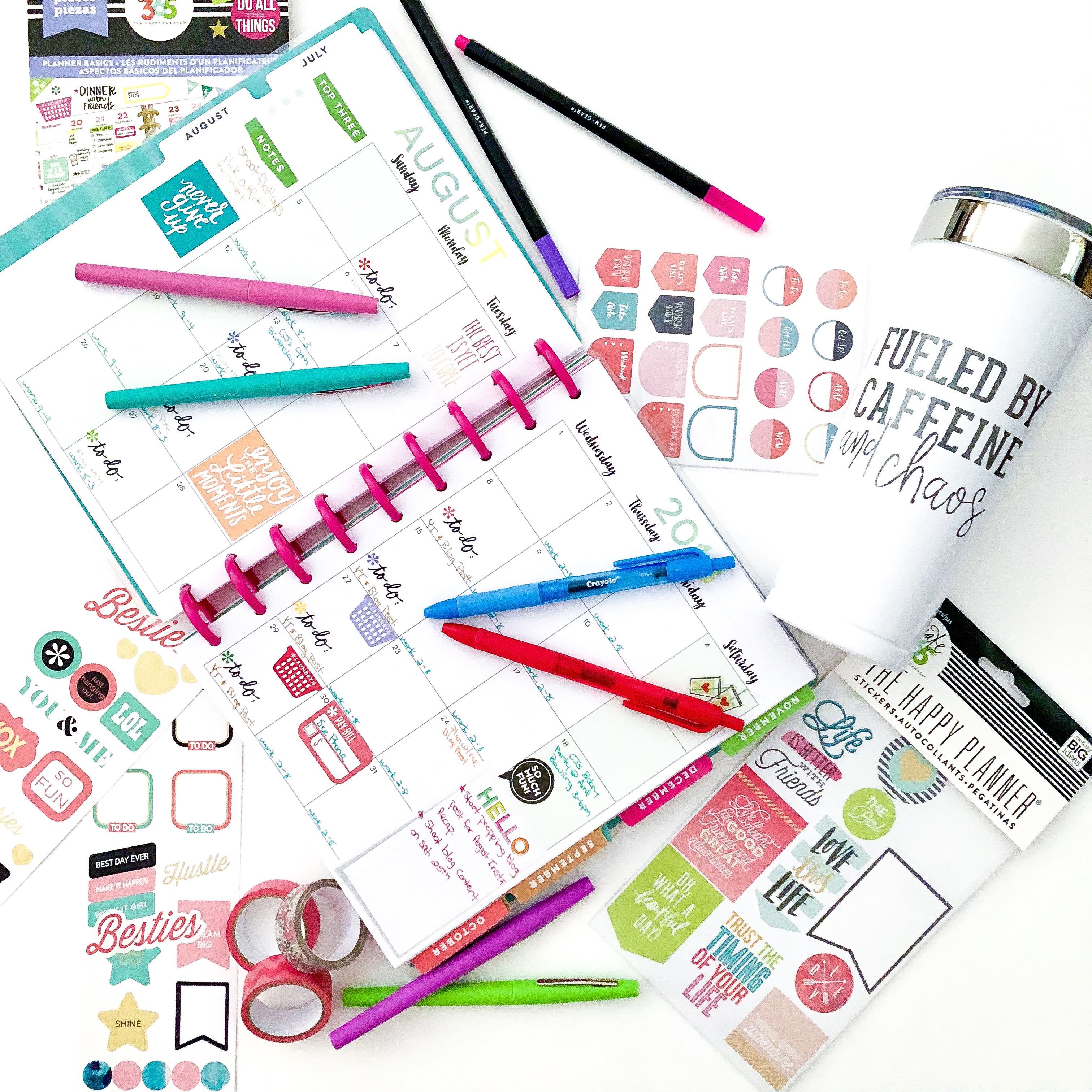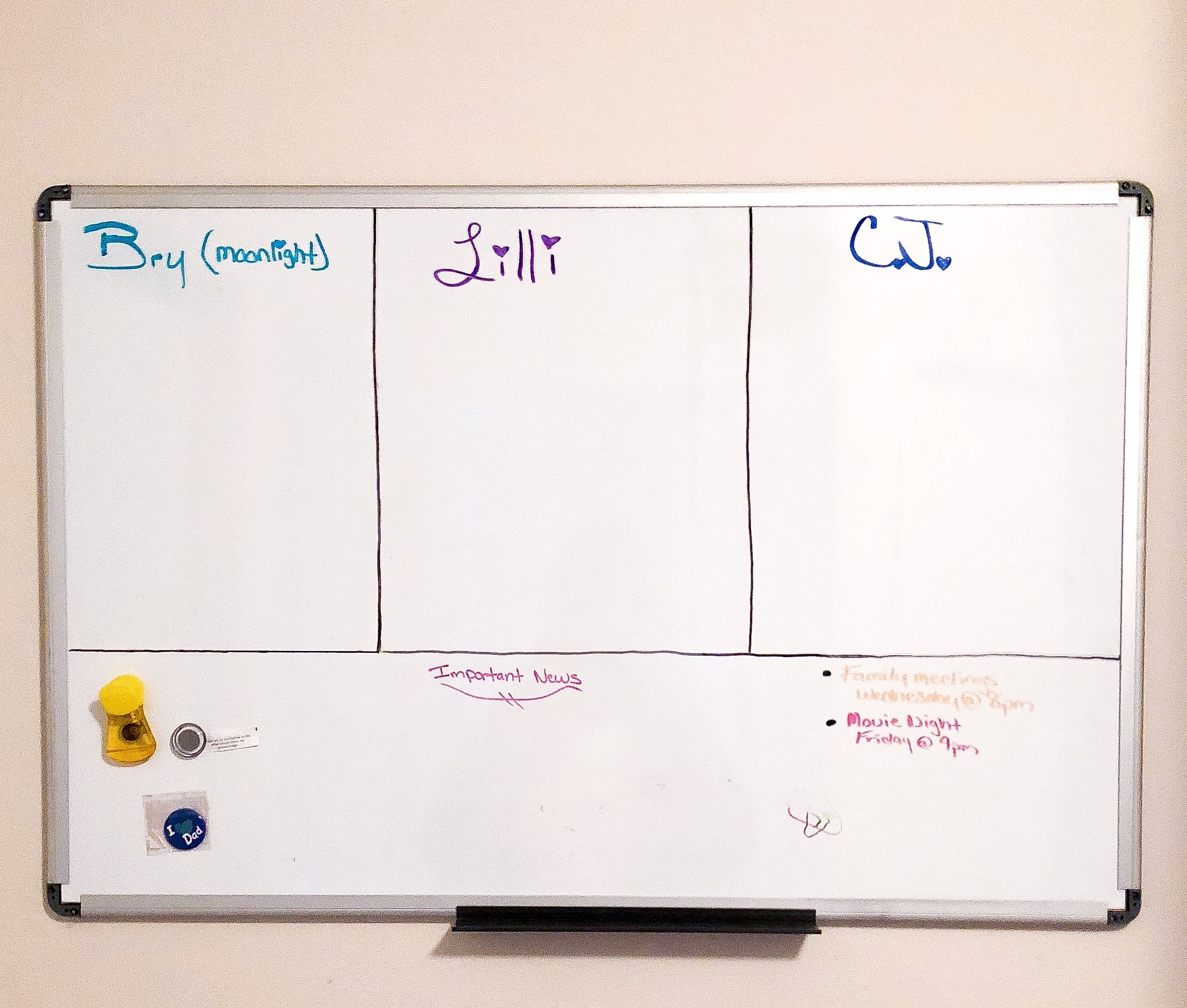 I found this adorable planner from The Happy Planner at Walmart. This one is only sold in Walmart stores so I linked more designs below as well. I love that it's smaller so it takes up less space in my purse. My larger Blue Sky Planner can stay on my desk at home for easy access now. I love the fact that this planner has little positive and uplifting messages on every month and throughout the planner as well. It also has a little reference page for every month where you can write your goals, birthdays for the month, any important info and a currently section where you write down things you're currently loving, planning, eating, dreaming, etc. the binder rings aren't traditional rings which I love. Helps keep pages in place and you can add pages as well if you want.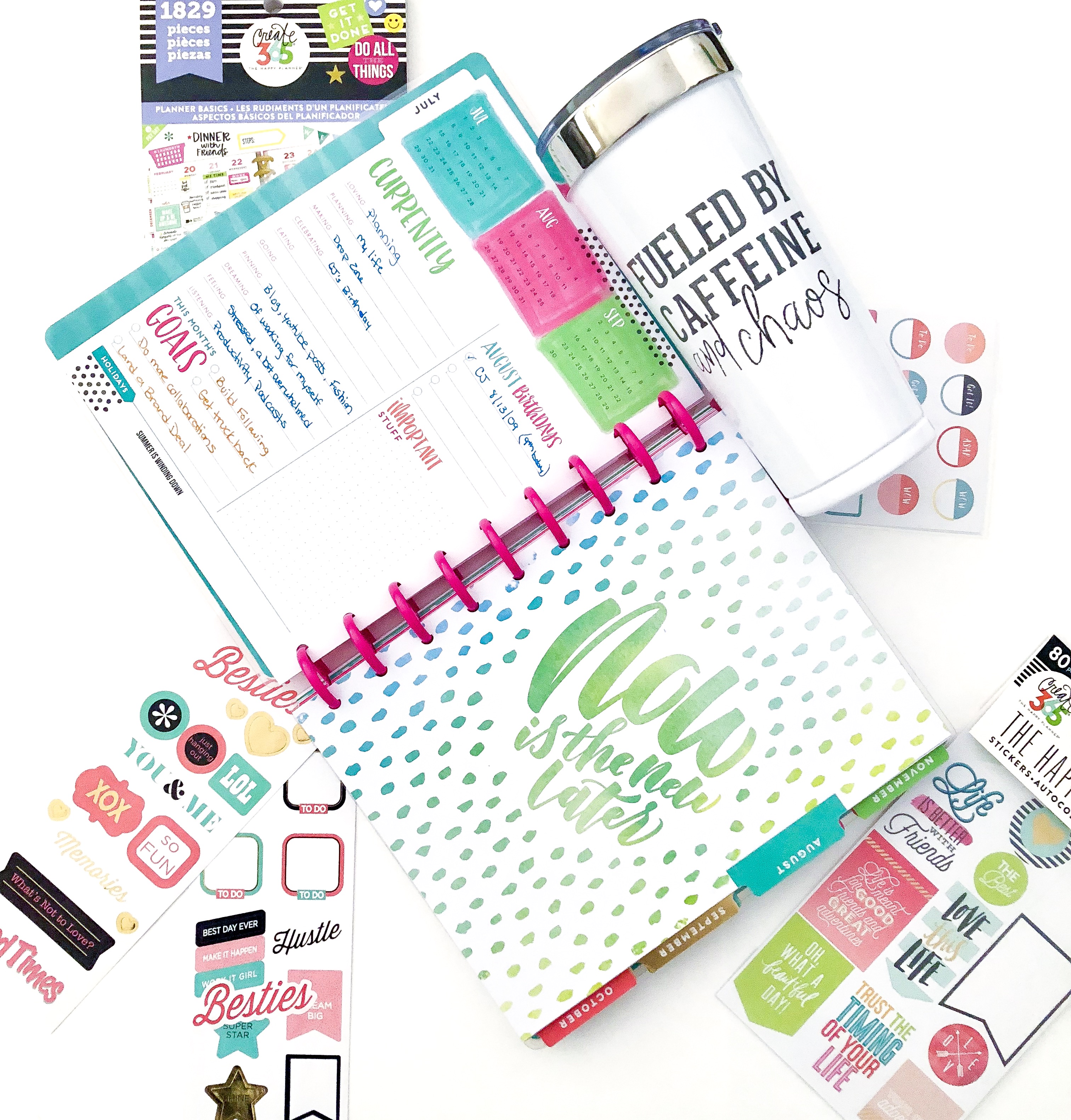 For the month of August since this is my first month really getting into planning it's a little less exciting and decorated than others planners right now but I think the more I plan the better the months will get. I love that I can go back and reference each months goals and currently section to see what's changed, what's been achieved and what I need to work on more.
PLANNER: Positive Mind Planner (Walmart Store Exclusive) | MORE PLANNER OPTIONS: Assorted Styles | STICKERS: 1829 Value Pack Stickers – Planner Basics™ | PENS: Paper Mate Candy Pop Flair Medium Felt Tip Pens 16/Pkg-Assorted | PENS: Pen + Gear Fine Point Marker 20CT Assorted Color | PLANNER POST: Previous Planner Post | TUMBLER: Mom Life Must Have
What planners are you loving right now? Have you tried these Happy Planners? Let me know in the comments below.
Always Remember You're Beautiful!
-Lola