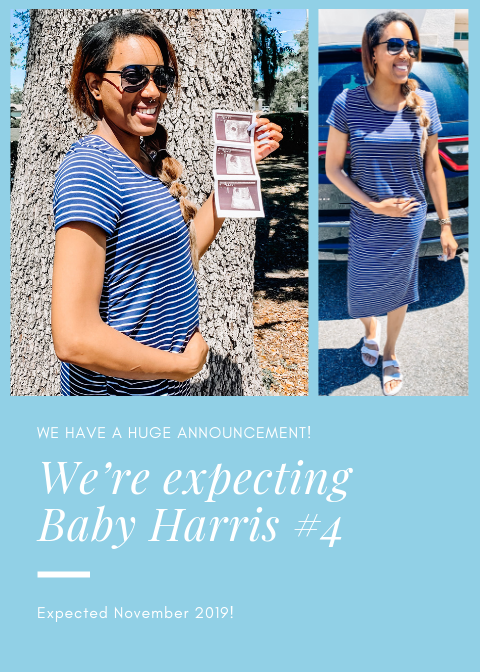 Well if you couldn't tell by the title, yes we're expecting baby number 4! It was definitely a shock because I use birth control but apparently, God had other plans for our family. Now I know there are plenty of people who have gotten pregnant on birth control. For me it wasn't just oh my birth control just failed, it was more of I was on some medication for being sick for a little while and the mixture was enough to dull the effects of my birth control shot before I went in to get my next 3-month shot. But nonetheless, we're very excited to have this new little addition in our family and are getting into plan mode at this point. We do plan on moving to a bigger place before the baby is born but we're not sure if we will be renting for a little longer or buying just yet. I'm currently 8 weeks pregnant and my expected due date is November 27th.
The funny thing is our neighbor asked Kevin if I was pregnant weeks before we even found out because our son CJ told him he would be getting a little brother. We didn't even know I was pregnant yet so of course, we were both like um no, lol. After we found out and announced to our family I asked him how he knew that and he said he had a dream about getting a little brother, lol. We still don't even know what we're having yet but he's very adamant on having a little brother, lol. We have also told him we cannot know that for sure, it's whatever we're blessed with. But he's definitely on team blue for this one so fingers crossed for him, lol.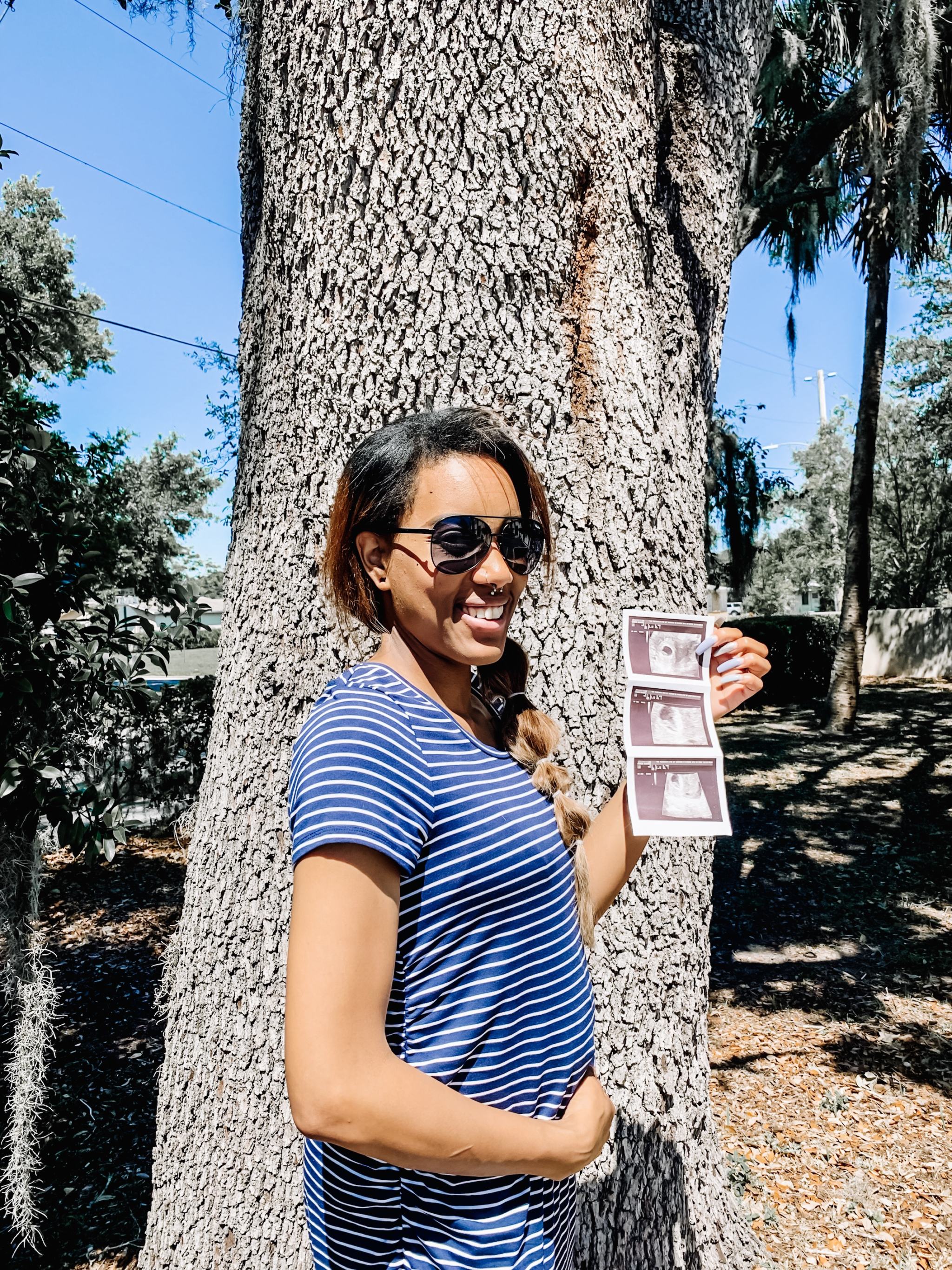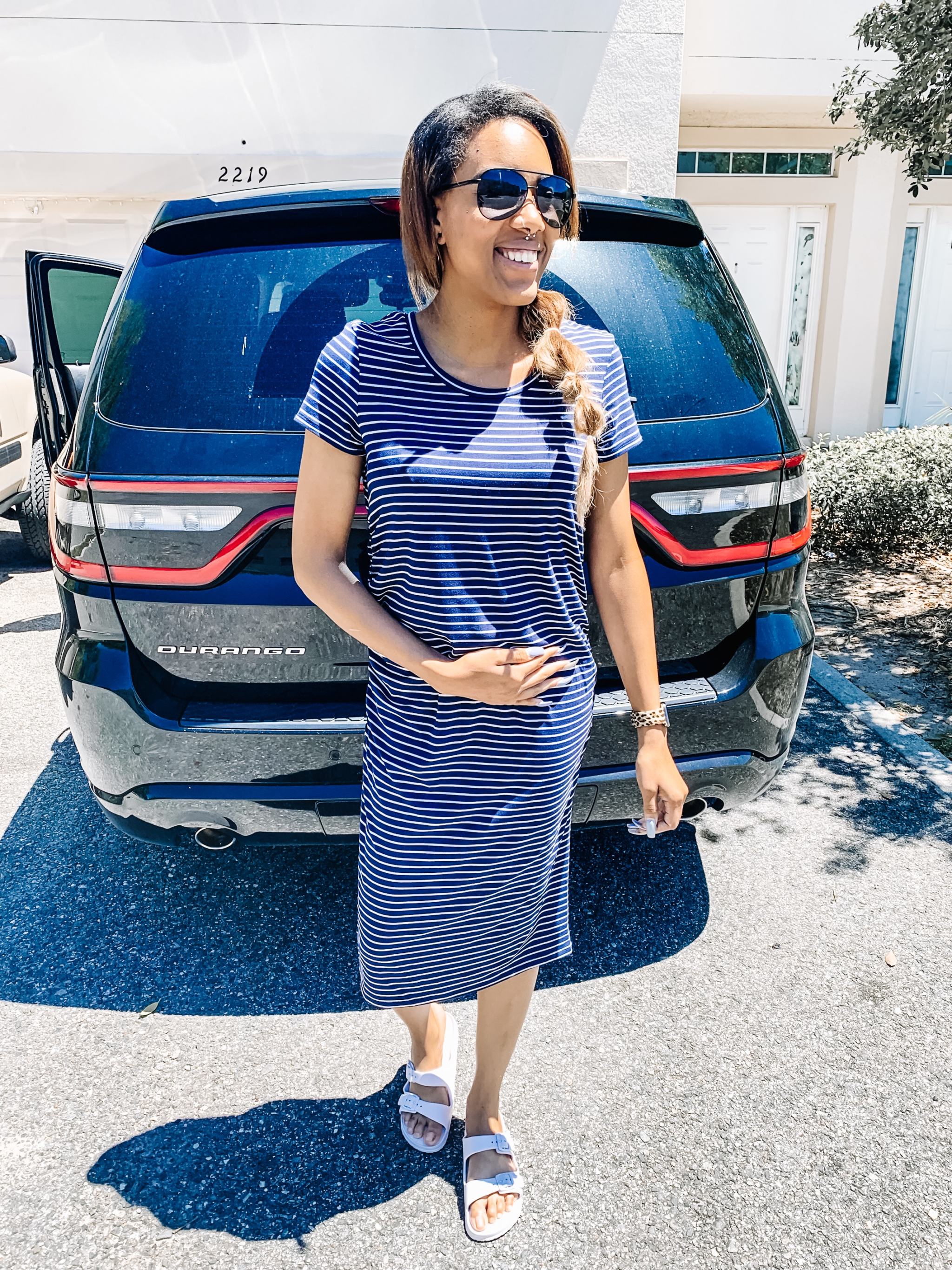 This pregnancy is a little different for me because not only did I find out fairly early (I was 4 weeks when I found out), I'm in my 30s for this one so we shall see how this goes. As of right now, the main symptoms I've had are fatigue, breast tenderness and now that I'm entering the 8-week mark, I'm beginning to experience nausea daily, I'm hungry constantly, peeing a lot more and I crave fruit all day. With my last 4 pregnancies (my pregnancy before I had my son was a miscarriage) I didn't find out I was pregnant until the 3-month mark and I had a lot more symptoms that started a lot earlier. So I was definitely shocked when the tests came back positive. Because at the time I took the test, the only thing that made me think I was pregnant was the fact that my period was late (I use the Flo app to track it and I'm very regular with my cycle) and I'm usually never late unless I'm super stressed or sick but almost everyone in the house was sick at the time so I just assumed that was the problem. I had also taken 2 tests a month before and they both said negative so I was like these will be negative too, lol. Since I am in my first trimester I do have to say that now I'm remembering that the first trimester for me is literally one of the most exhausting trimesters of all. You would think it would be the further along and the bigger you got the more tired you become but for whatever reason, the first trimester is literally the most tiring trimester of all. I feel like that has been one of my biggest symptoms so far, just extreme fatigue and wanting to take naps constantly, LOL.
Right now my cravings are just starting to kick in but I will do updates on here as weeks go by with cravings, symptoms, and everything in between. Also, the acne on my face and neck have been crazy this pregnancy. I feel like this is the most breakouts I've ever had even as a teenager. But I will be documenting this pregnancy both on my YouTube channel and on the blog so you're able to follow along on this pregnancy journey with me. I will be putting together some posts for things I wish I would have known, baby hauls, pregnancy style and things I've learned through all five pregnancies. I can't wait to take you all on this pregnancy journey with me as we get prepared to welcome our new little baby into the world.
Always Remember You're Beautiful!
-Lola