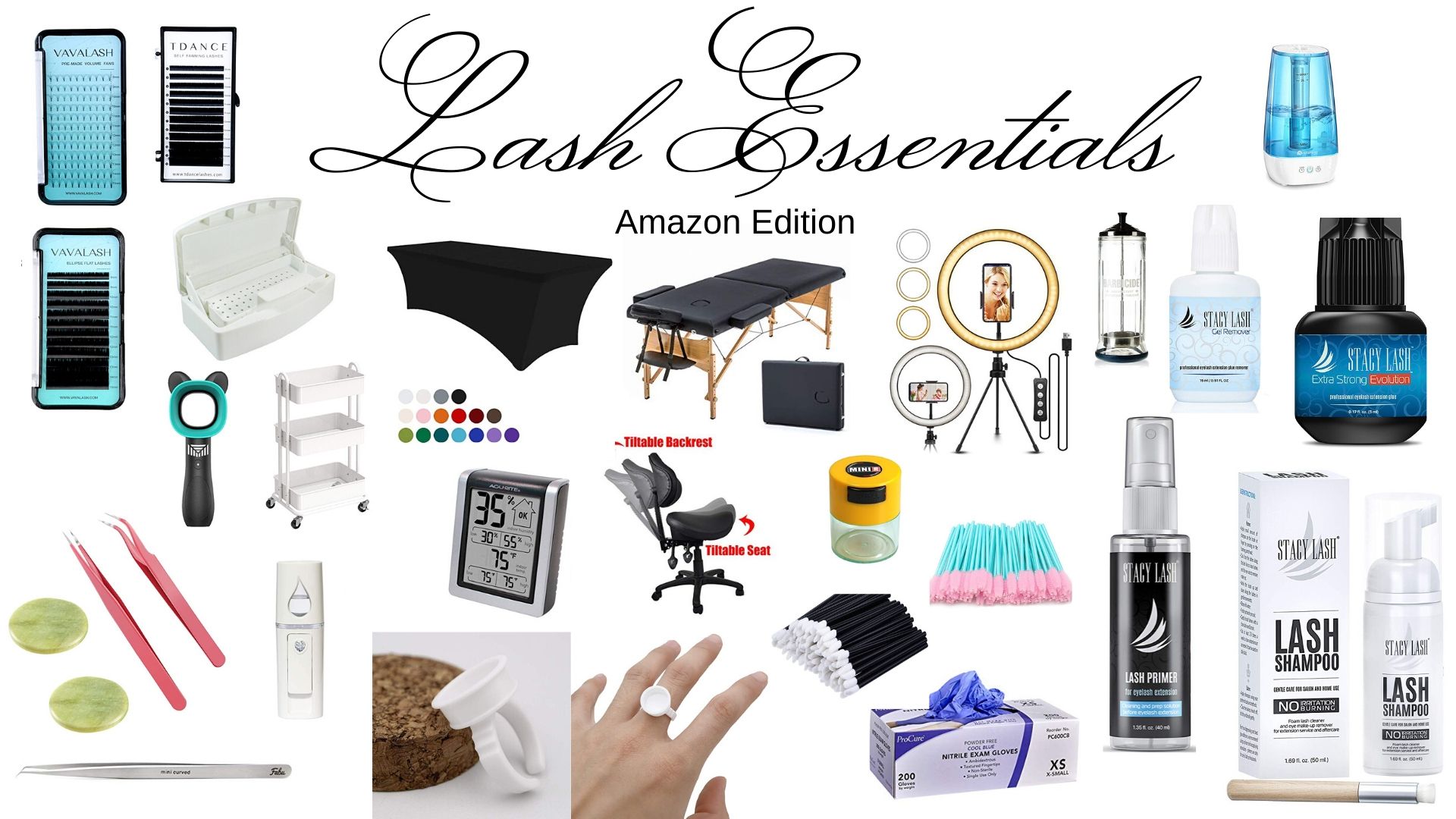 Hi loves! Today for Sunday Sit Down, I will be sharing my favorite lash essentials that I have been loving, what I started my kit with and what I found most useful when starting as a lash artist. If you follow my Studio Instagram @beautyandlolaofficial you've seen my lash studio and how I set it up. I've started recording youtube videos again so I have a full tour that will be going up of my studio as well. I try and update pictures and videos of my studio often so that I can share any tips and tricks I learn along the way as well as products that I love.

Currently, I am loving Stacy Lash products so I have been testing out all of their lashing products. I'm currently using these products from them in the studio: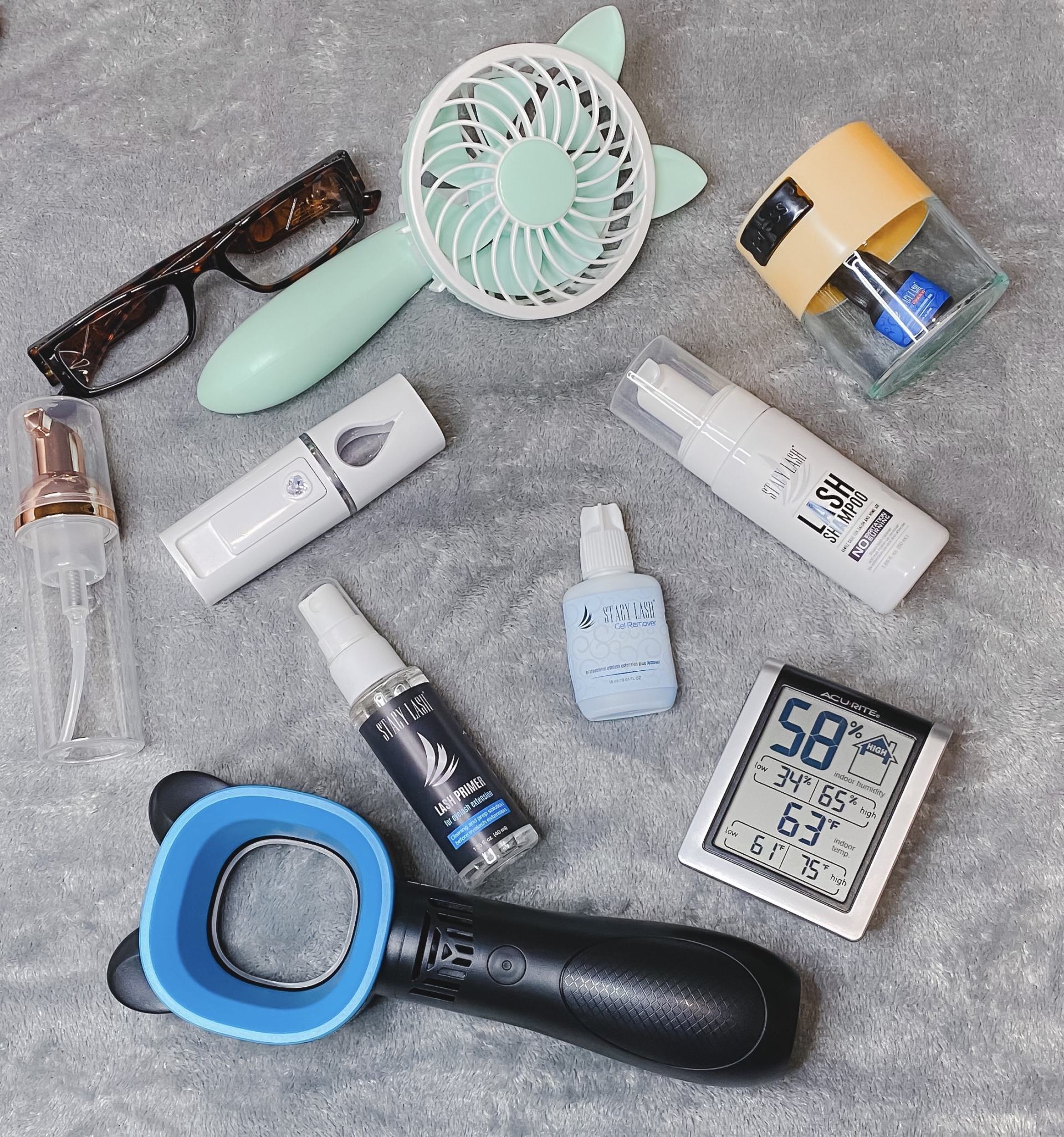 Stacy Lash Primer
Stacy Lash Gel Remover
Stacy Lash Glue
Stacy Lash Shampoo

I have also been trying out some lash brands on @amazon. Since sometimes companies are out of stock, I like to have a quick turn around shipping time if I happen to run into needing lashes quickly until an order comes in. So I love my prime account for that. Here are the current lashes I am trying out from @amazon: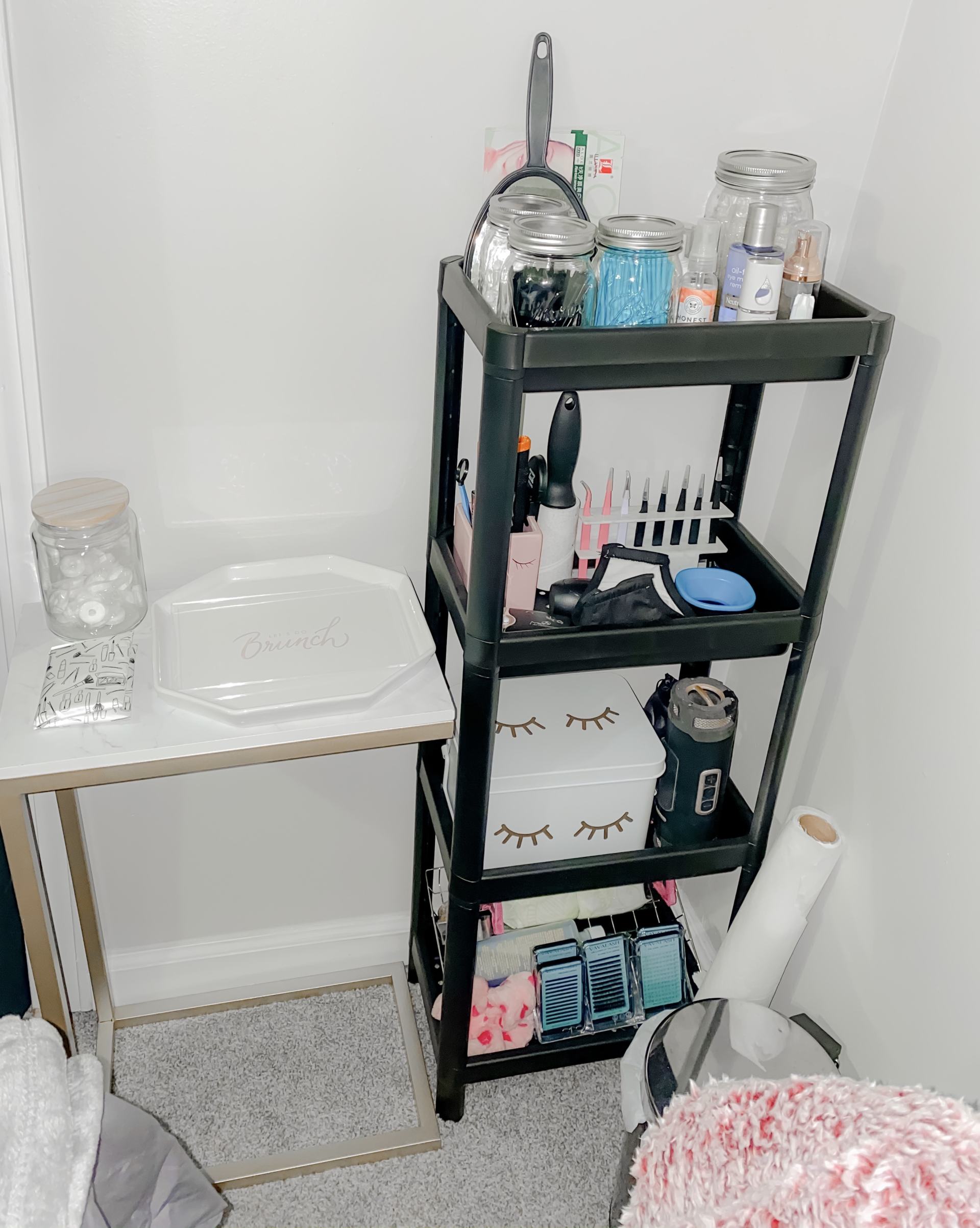 Vavalash
TDANCE

For the basic lashing essentials that I needed in my kit to get started. I found pretty much everything I needed right on @amazon. With the help of a few suggestions from fellow lash artists, I found the things that I needed quickly and easily and got them in the studio in about 2 days with Prime shipping.

Lash Bed
Lash Fans
Lash Wands
Lash Lint-Free Applicators
Glue Rings
Jade Stones
Tweezers
Sticky Tabs

As for the other items I needed in my studio, I found them at local stores. Target, Walmart, Ikea, Micheals, and Hobby Lobby have been the places I've found my carts, storage shelves, storage containers, boxes, etc.

Rolling Carts
Lash Box
Lash Cups
Wall Shelves
Photos
Letterboards
Frames
Rolling Desk Chair
Side Table
Marble Tape Dispenser
Glass Jars
Mason Jars