I am all for a good beauty hack or just an affordable way to maintain my daily routines. So, I was inspired to share my top 7 affordable beauty hacks everyone needs to know after I was online scrolling through some blogs I follow and I found a post about Beauty Hacks. It was posted quite a while ago but the tips were some I've used before and still work today so, I figured I would put together a post of my own because it's not only saved me money but it's saved me time too.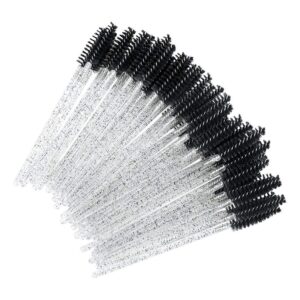 Mascara wands make the best eyebrow brushes.
When I worked in the salon, we used disposable spoolie brushes all the time for brows and lashes. They are basically just mascara wands anyway, lol. So, when you're in a pinch and need something to tame your brows or it's time to toss that tube of mascara, save the wand. Wash it clean with soap and water and, there ya go, free brow spoolie.
*Pro Tip: use it and add a little Vaseline to it as a flexible-hold brow gel! You can use lip balm as well, but I find it a little too tacky for me personally, so I stick with Vaseline or clear brow gel.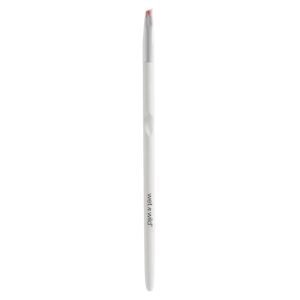 Turn any eyeshadow into eyeliner with a drop of saline solution.
I learned this trick back in Cosmetology school. Many times, we needed new makeup but as a broke college student, you must get creative. Wet an eyeliner brush with a drop or two of saline solution (basically for your contact lenses or eye drops). Then dip the brush into a powder eyeshadow and apply it like a liquid liner. Now you have any color eyeliner you want without having to spend money on new liquid liners.
*Pro Tip: you can also use a lipliner as eyeliner in a pinch as well. Set it with some makeup setting spray to help it last all day.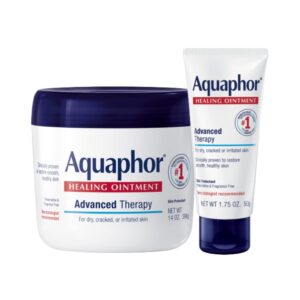 Beat-chapped, cracked, peeling lips.
Number 3 on the list of 7 affordable beauty hacks everyone should know, especially when the seasons are changing and my lips get so dry, in the winter months especially. But they also swell a bit at night, so my lips are dry and sometimes split in the middle because they're already full and the swelling on dry lips is no bueno. So, I always must have Chapstick or lip treatment on hand. Using  Aquaphor right before bed helps me wake up with moisturized, non-dry lips in the morning. I apply it at night over my lips if I'm not using one of my lips makes and, in the morning, I remove it with a warm wet washcloth and gently exfoliate with a little lip scrub. That way my toothpaste doesn't dry my lips more. Soft pillowy lips are important and help you look more hydrated as well.  This helps leave them soft and hydrated with minimum effort and cost.
*Pro Tip: I brush my teeth before I apply it at night and before I remove it in the morning so that way the toothpaste doesn't dry out my lips even more.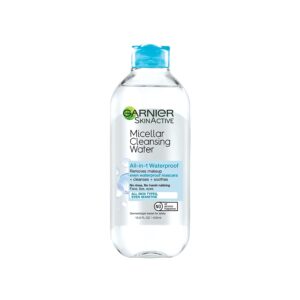 No more makeup remover and you've got a full face?
Coconut oil is your new BFF. There's been more than one time that I have come home to find I was out of makeup remover and had no time to run to the store and get some or I was on a trip and forgot it. You can massage a small amount of coconut oil on my face, make sure to be extra careful around the eyes, and gently rub in circular motions to dissolve makeup. Wash your face thoroughly (I usually double wash when I don't have makeup remover) and be sure to rinse well afterward, because coconut oil is thick and can clog pores or burn if it gets in the eyes.
*Pro Tip: My go-to makeup remover that's both affordable and gentle on the skin is Garnier Micellar Water it's my favorite budget-friendly drugstore makeup remover I've used.
Store a couple of spoons + an eye cream in the fridge.
This affordable beauty hack is something that I feel everyone really should know. Now that I am in my late 30's, going out takes a toll on my body in a whole different way, lol. But if you have too much sodium, party a little too hard, or you're like my family who probably should be in a bubble during allergy season, lol. This cooling little combo will help you relax and de-puff. Sit on your couch or lay down and gently apply the cold cream around your eyes using your ring finger. Then place the cold spoons under your eyes for 60 seconds. This restricts the blood vessels to reduce puffiness and soothe itchiness and inflammation.
*Pro Tip: I have a beauty fridge, so I usually keep all my skincare products and tools in there but if you don't just pop your cold cream and some spoons in the freezer for a bit to get them nice and cold beforehand. It feels so nice and refreshing feeling the cold hits your face.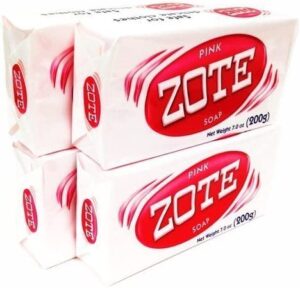 Clean makeup brushes with Zote soap or baby wash.
Another trick I learned in cosmetology school was using baby soap or  Zote bar soap to clean my makeup brushes. For $, you can get an oz bottle of brush cleaner from Walmart, Target, or Kroger. This mild cleanser removes every trace of makeup from synthetic brushes, even dissolving long-wear foundations and concealers. I have so many brushes that sometimes they all don't get cleaned right away because I will buy more before I clean them, lol. But when I finally get to it some of the makeup has been stuck on there for weeks, but this soap gets rid of everything.
*Pro Tip: Use a brush cleaning egg or a brush cleaning mat to help remove all the makeup and products deep in your makeup brushes.
Starbucks napkins make the best blotting sheets.
This one is I found from blogger Keira Lennox in her post about beauty hacks and it's something I had to go try out for myself to see if it works and it does. I had a bunch of napkins in my car from Starbucks and I was doing my makeup in the car. I used one to blot my face because I was sweating like crazy when we got to our destination because the event was outside and it was hot (we were in Florida, lol). I tried out blotting with the napkin because I usually don't get super oily while I'm out, so I don't buy any blotting sheets really. But wouldn't you know that unbleached recycled napkins are great blotting paper? So, when you stop into your next Starbucks for your latte fix grab a few extra napkins for the next time you need a quick touch-up on the go!
*Pro Tip: Amazon Blotting Sheets, ELF Shine Eraser, and the NYX Blotting Sheets are all super affordable blotting paper options and fit perfectly in your purse.

I hope you enjoyed this post of 7 affordable beauty hacks everyone needs to know to help you out in your next beauty dilemma or a last-minute touch-up. What are some beauty hacks you've found that have helped you make your makeup routine more affordable or faster?
Always Remember You're Beautiful!