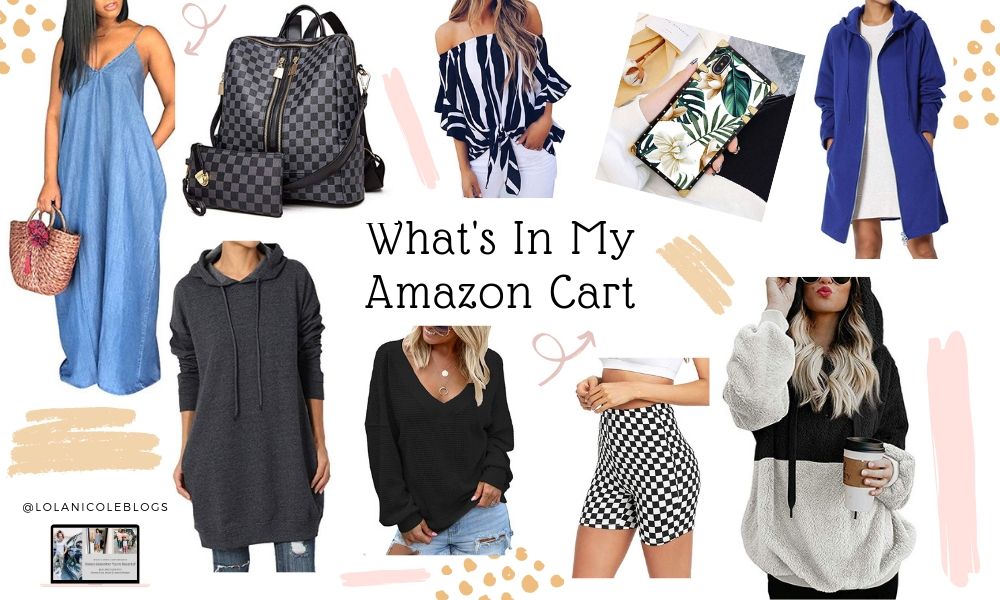 It's Monday Babes!! We're kicking off the week with another What's in my Amazon Cart. I'm going to be placing a beginning of fall order soon and these are the things I have in my cart right now. I will do a try on haul of the items I end up keeping when I receive them and leave it in my Instagram Highlight, anything I get from this post will be in my highlights titled WIMAC 9/2, so you know which week has the items you want.
I like to start with tops, dresses, jackets, accessories when I'm transitioning into the fall season because I feel jeans and things like that can be worn for years with a good pair and good aftercare. So longer-lasting things I tend to shop for last. I did over the summer though order some pants just because they were a good sale but for the most part, it takes me a while to buy a new pair of jeans. But either was Amazon makes it easier for me to get my wardrobe right for any season. Especially with my Amazon Prime membership.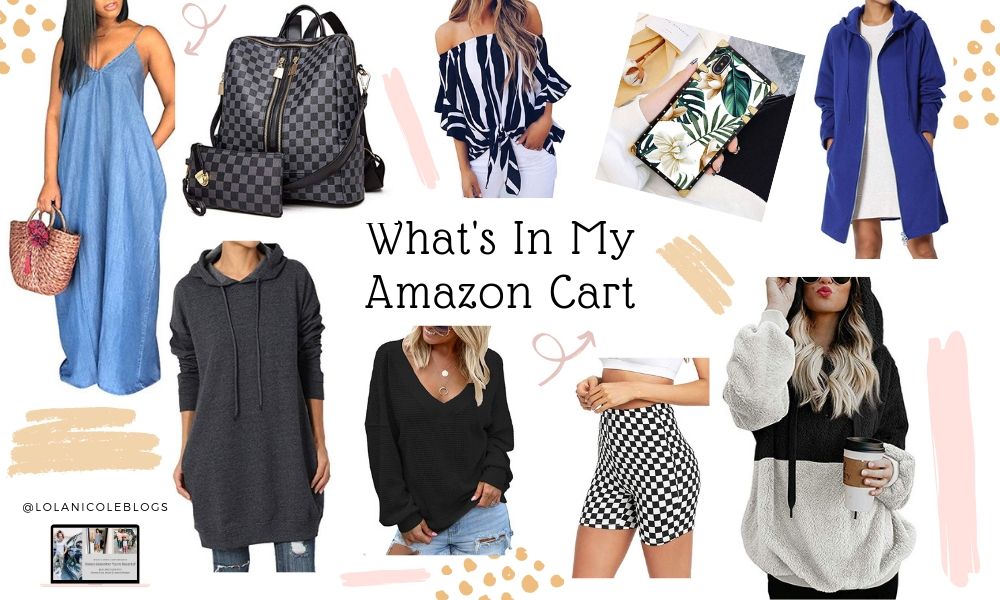 FIT TIPS:
-The T-Shirts I buy that are unisex sizing, I'm wearing a size Medium in unless otherwise stated.
-Regular tops I wear a Medium or Large depending on cut and fit. I will always say the sizing to be sure though.
-Pants I wear a size 9 or M/L 35-36″ inseam in my jeans unless otherwise stated.
Sizing Reference & Stats:
5'8″
152 lbs
Shoe size 9.5-10
Dresses M/L
What would you like to see in my next order and try on from Amazon? Leave me a comment and I will order and share the most popular requests.
Always Remember You're Beautiful!
-Lola