I love comfort. Anyone who knows me knows I like to dress up but what I love even more is dressing down, lol. Find me a comfortable pair of cute sweats or joggers and I'm all set. I also don't have to spend an arm and a leg to find a cute and equally comfortable set. Which is why I will run straight to Walmart and go for the Fruit of the Loom sets. I love their zip up jackets and drawstring waist joggers. They're in the mens section which I also love because I like for my jogger sets to fit a little loose rather than clinging to my body. The best part is they're so affordable. You really can't go wrong with these sets. Especially if you've been eyeing those cute sets in the mall for double and triple the price.
These sets are under $25 for the jacket and joggers together, they're a great material as well. Thick enough to keep you warm and cozy but thin enough when the weather is a little warmer than expected. Walmart has really been stepping up their clothing game and these jogger sets are no exception. Run and grab some sets while you can, they come in over 4 colors but they sell out quick.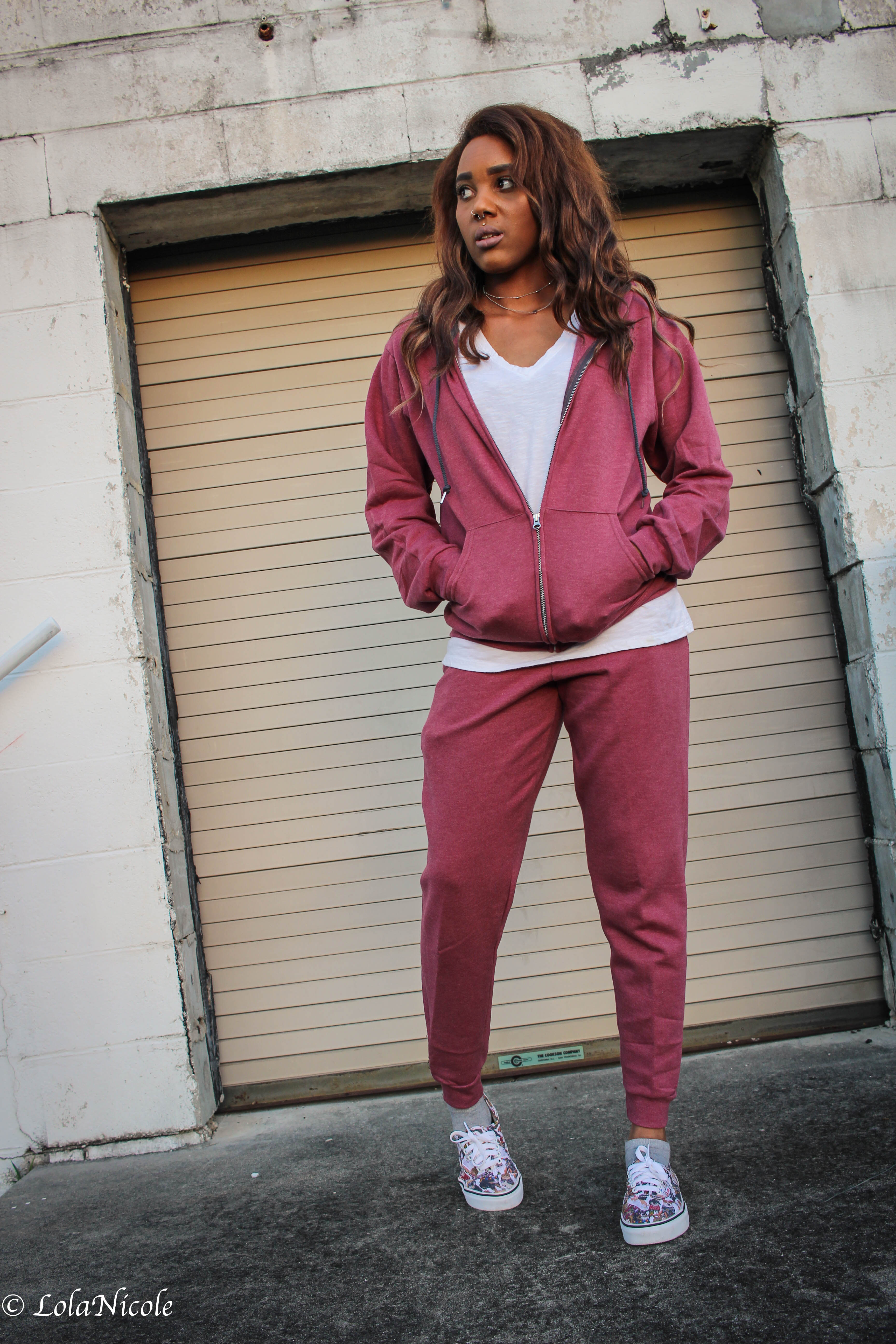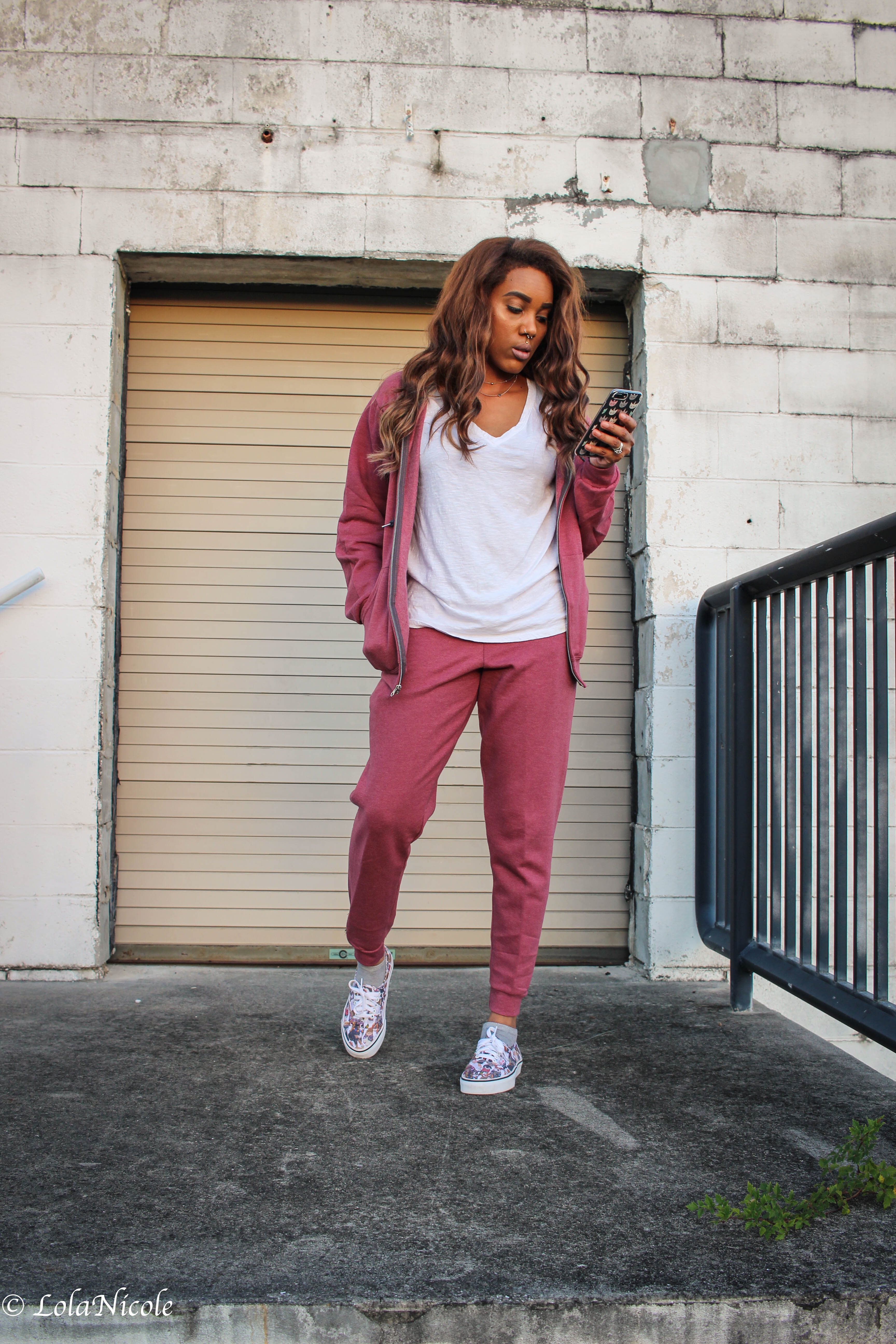 O U T F I T – D E T A I L S:
Fruit of the Loom Men's Dual Defense EverSoft Fleece Full Zip Hooded Sweatshirt
Fruit of the Loom Men's Dual Defense EverSoft Jogger Sweatpants
Women's Any Day V-Neck Short Sleeve T-Shirt – A New Day™


FIT TIPS:
-Sneakers can run a bit small. I'm wearing a 9 but I would have sized up to a 9.5 or 10.
-Jogger Sets run TTS. I'm wearing a size Small in the joggers and zip up hoodie.
I hope this post was helpful in finding you a cute and affordable jogger set that won't break the bank but you still look super cute like you just left the mall. If you download the 21 Buttons app and then find me @lolanicoleblogs I posted this suit with a direct shop link and then I tagged a few other options as well.
Always Remember You're Beautiful!
-Lola