Hi Babes! So I've wanted to partner with FabFitFun for the longest because their boxes always looked so cool and had the most awesome items in each box. But before I jumped the gun on that I wanted to try it out for myself first to make sure it was something I'd actually use myself and that the boxes were as good as everyone makes them out to be. I never want to share anything with you babes that I wouldn't use myself and love.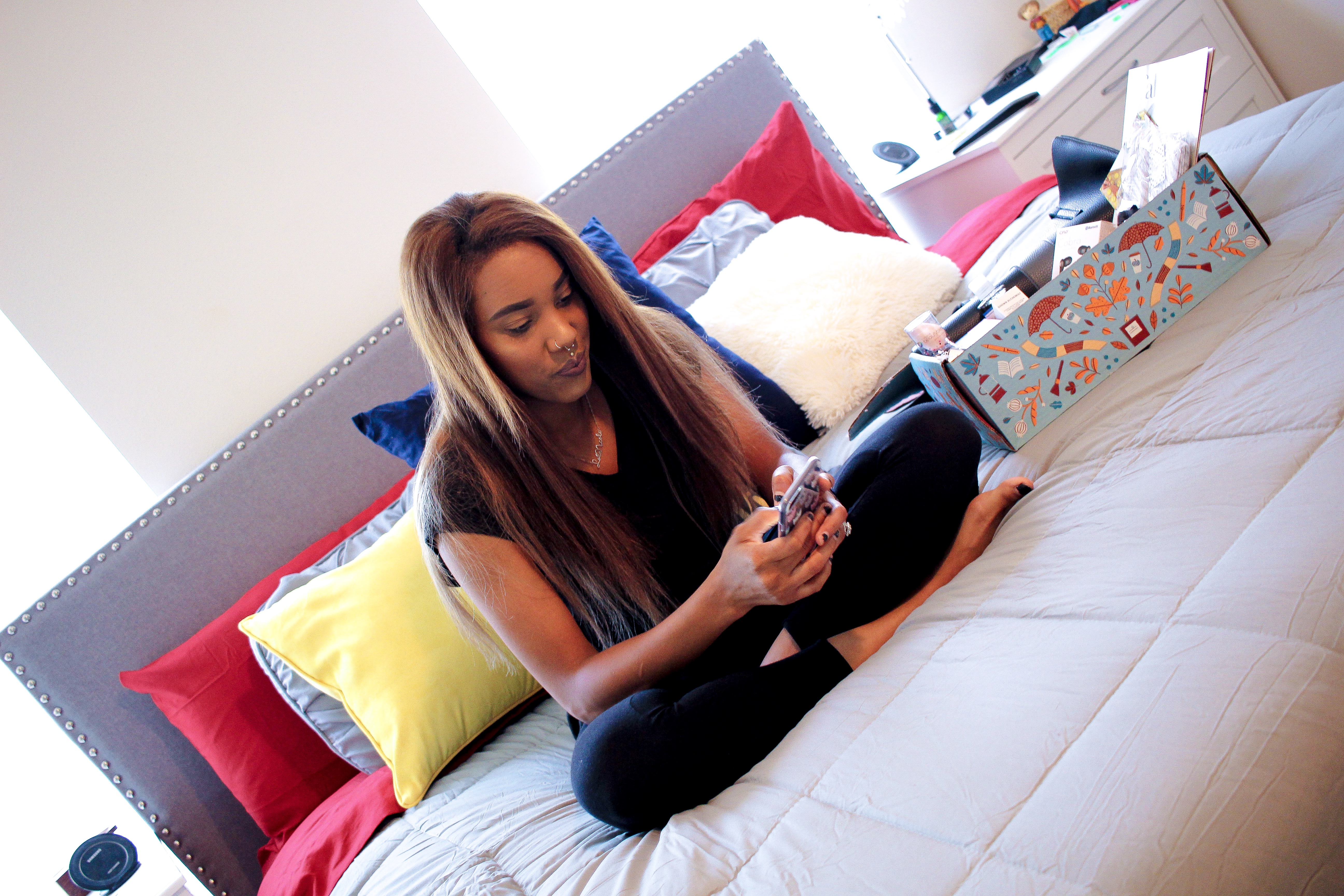 I'm a fan of subscriptions because its like getting a little gift for yourself every month and it's always a surprise or excitement because you're so excited to use and try out products you love or new products you will grow to love. I've tried many beauty type subscription services before and I've loved some, disliked others and got bored with some as well. But let me just say that good first impressions are definitely important and this box killed it. I am in love with my first FabFitFun box and cannot wait to get the next seasons box because the Fall box is awesome. I wanted to share everything I got in the box with you babes and show you the things you can get in your box if you decide you want to try it out for yourself.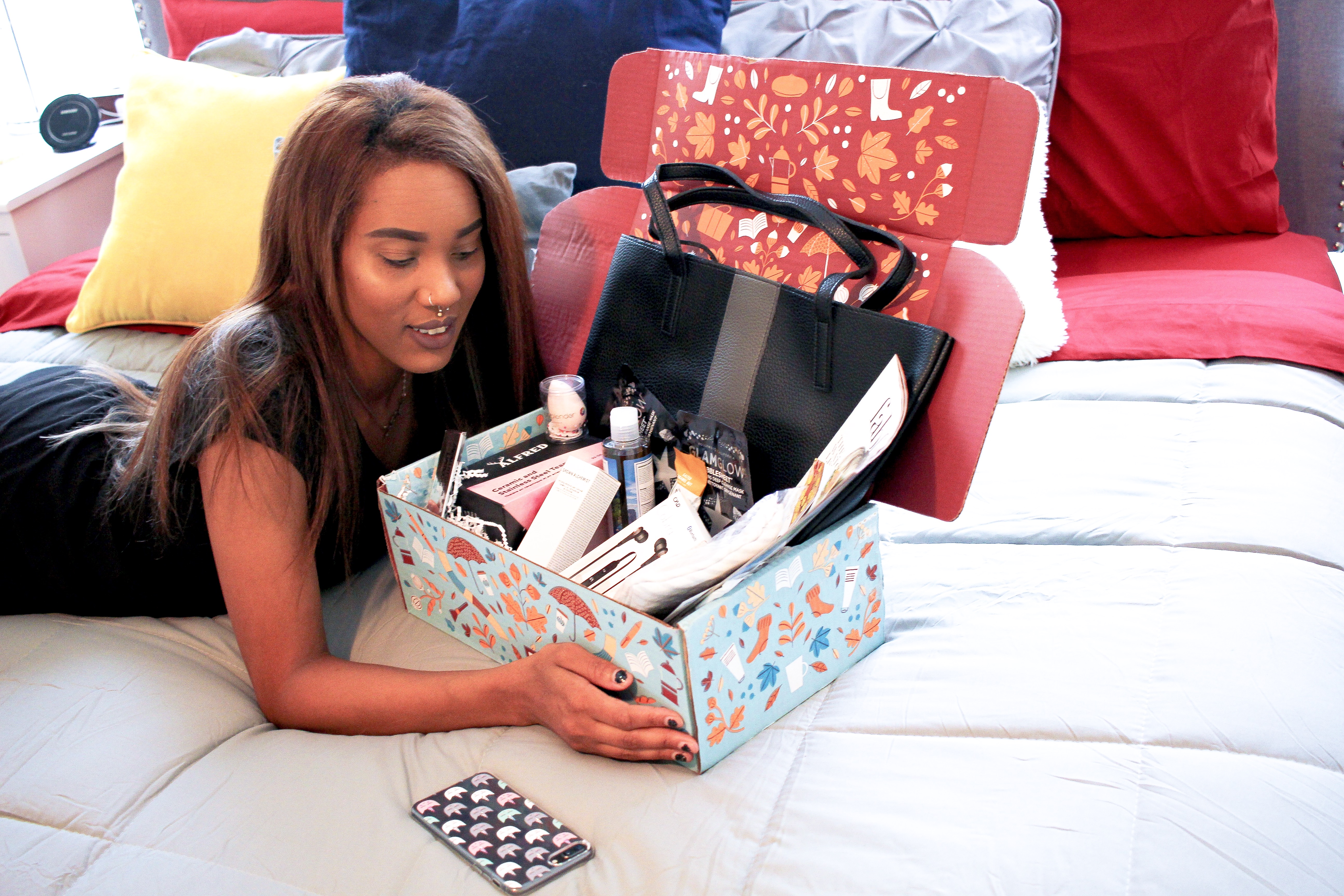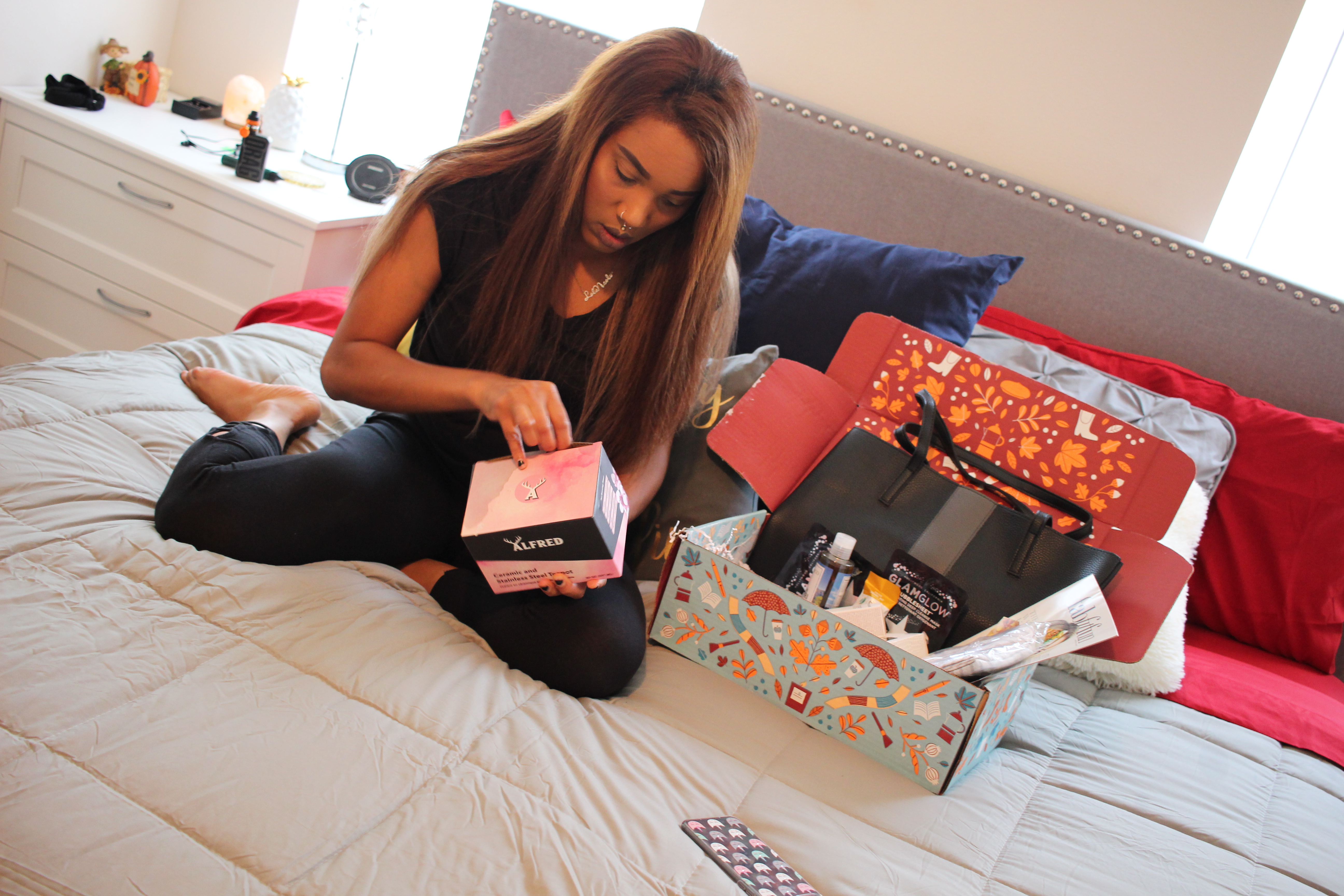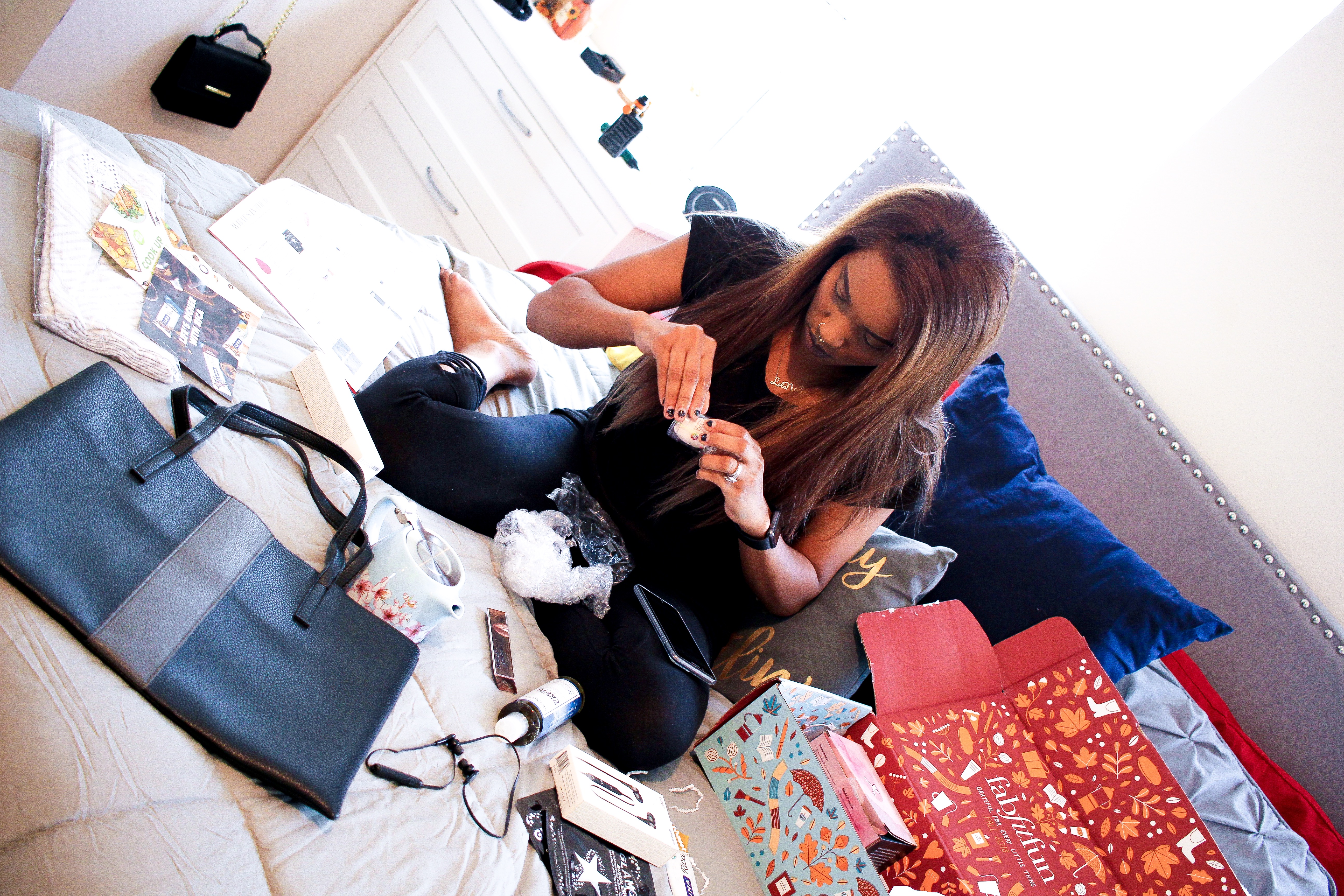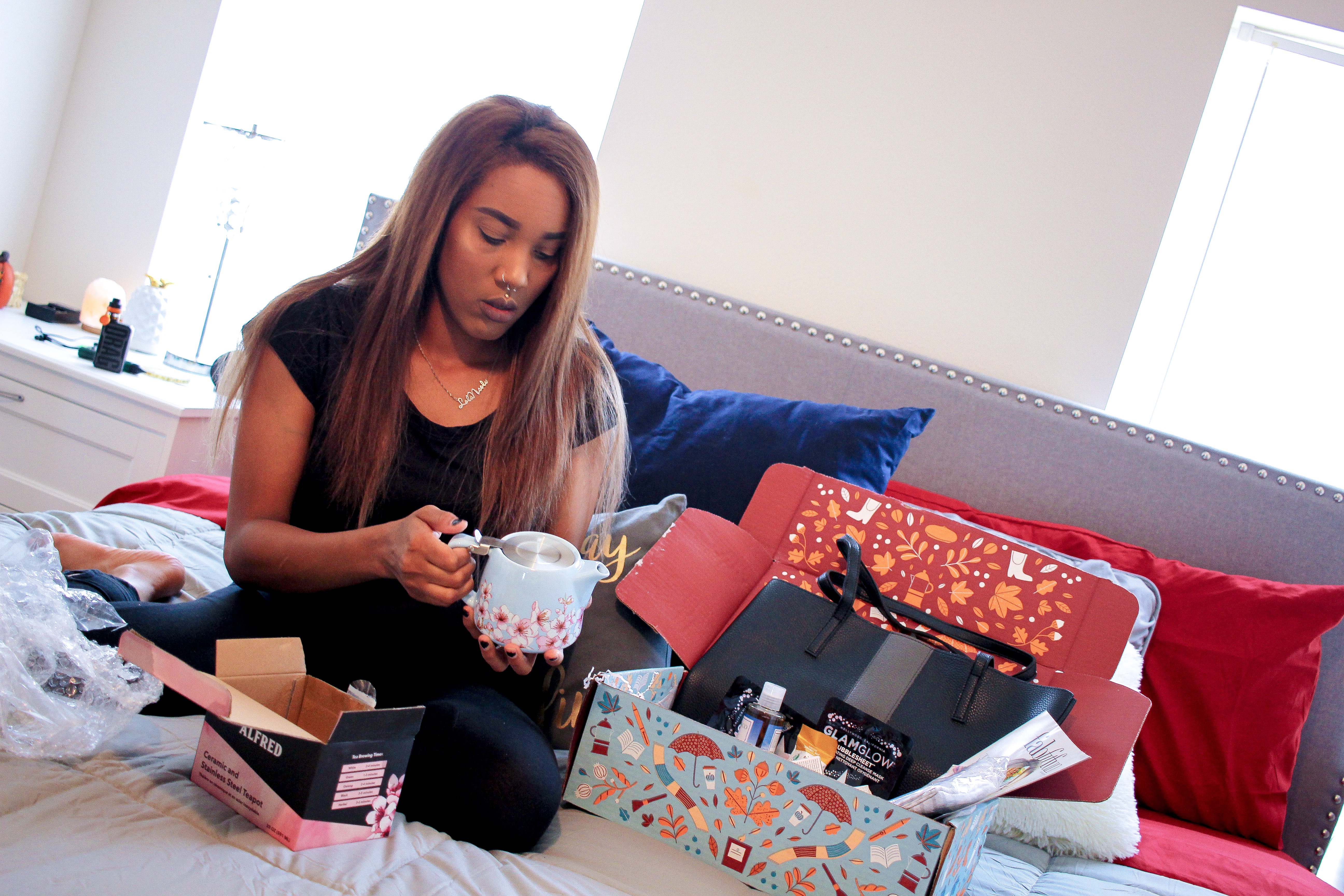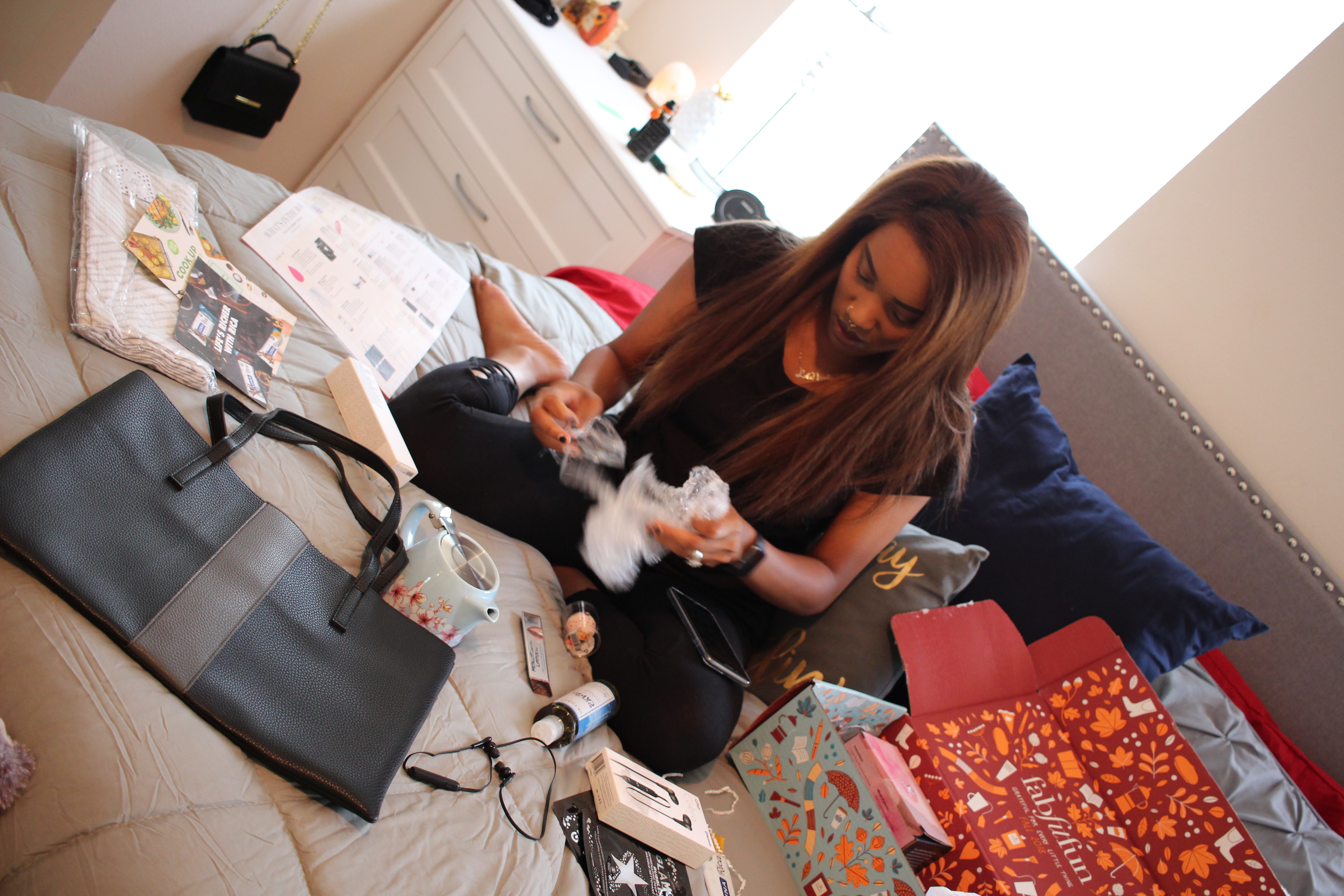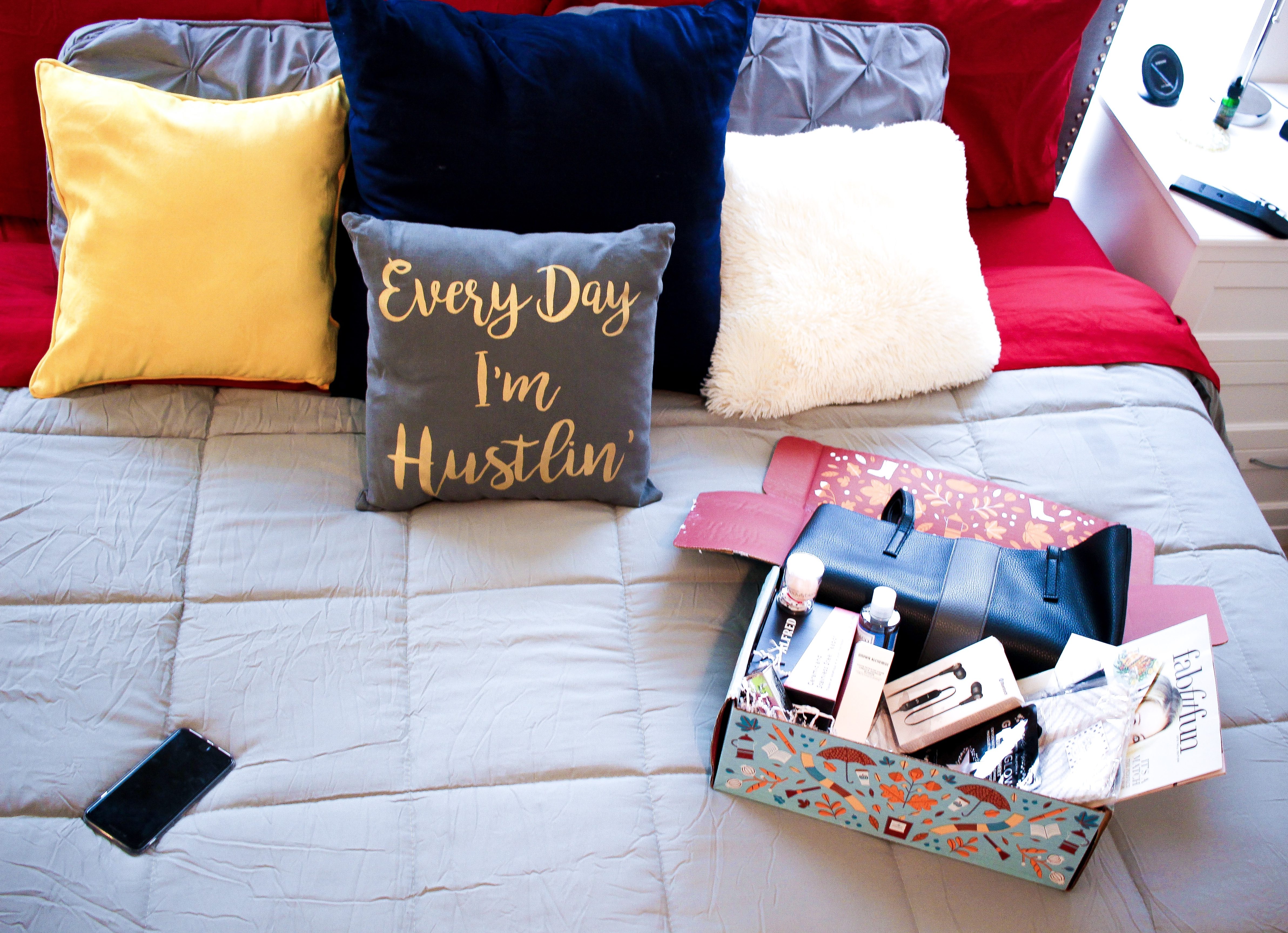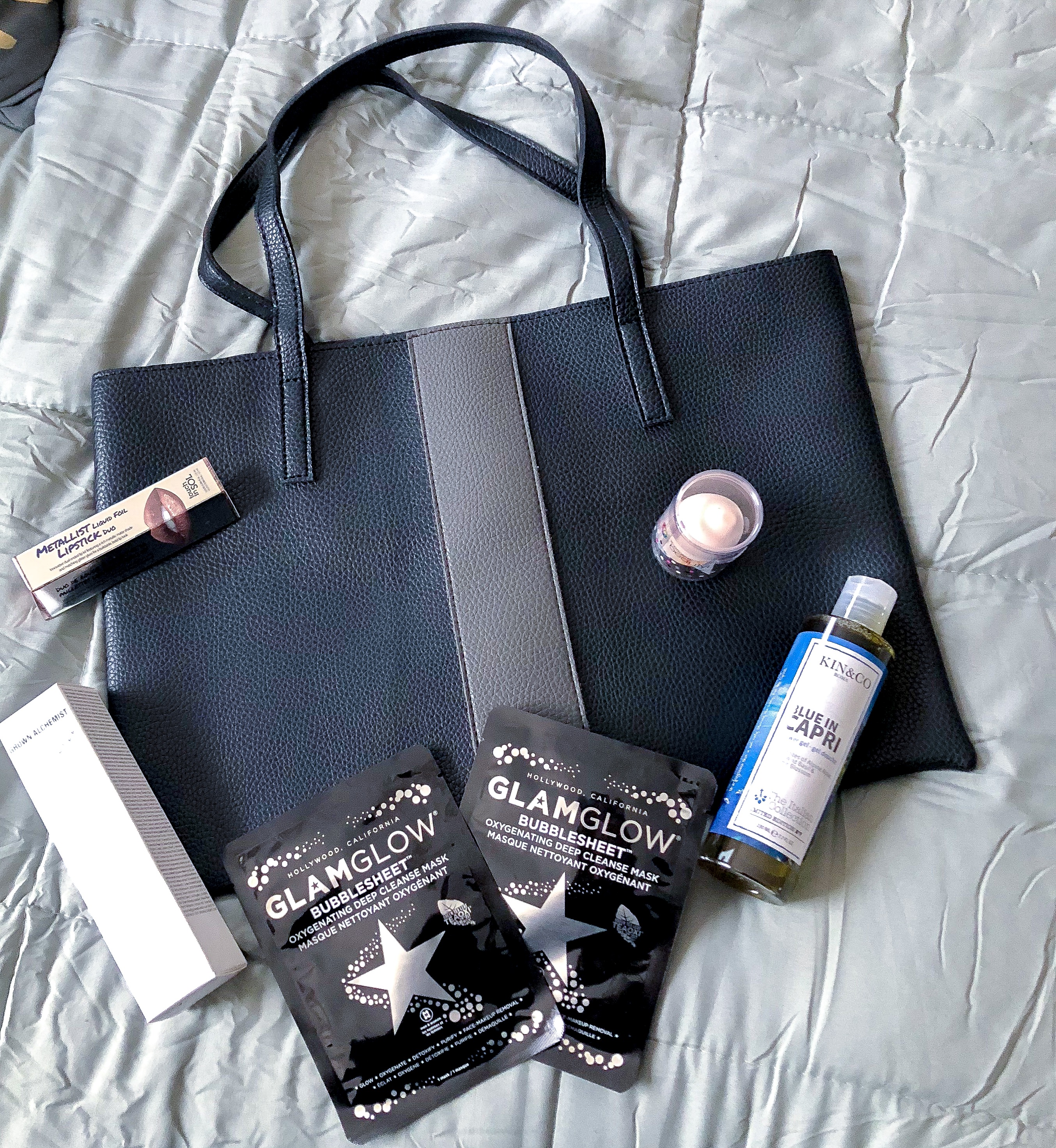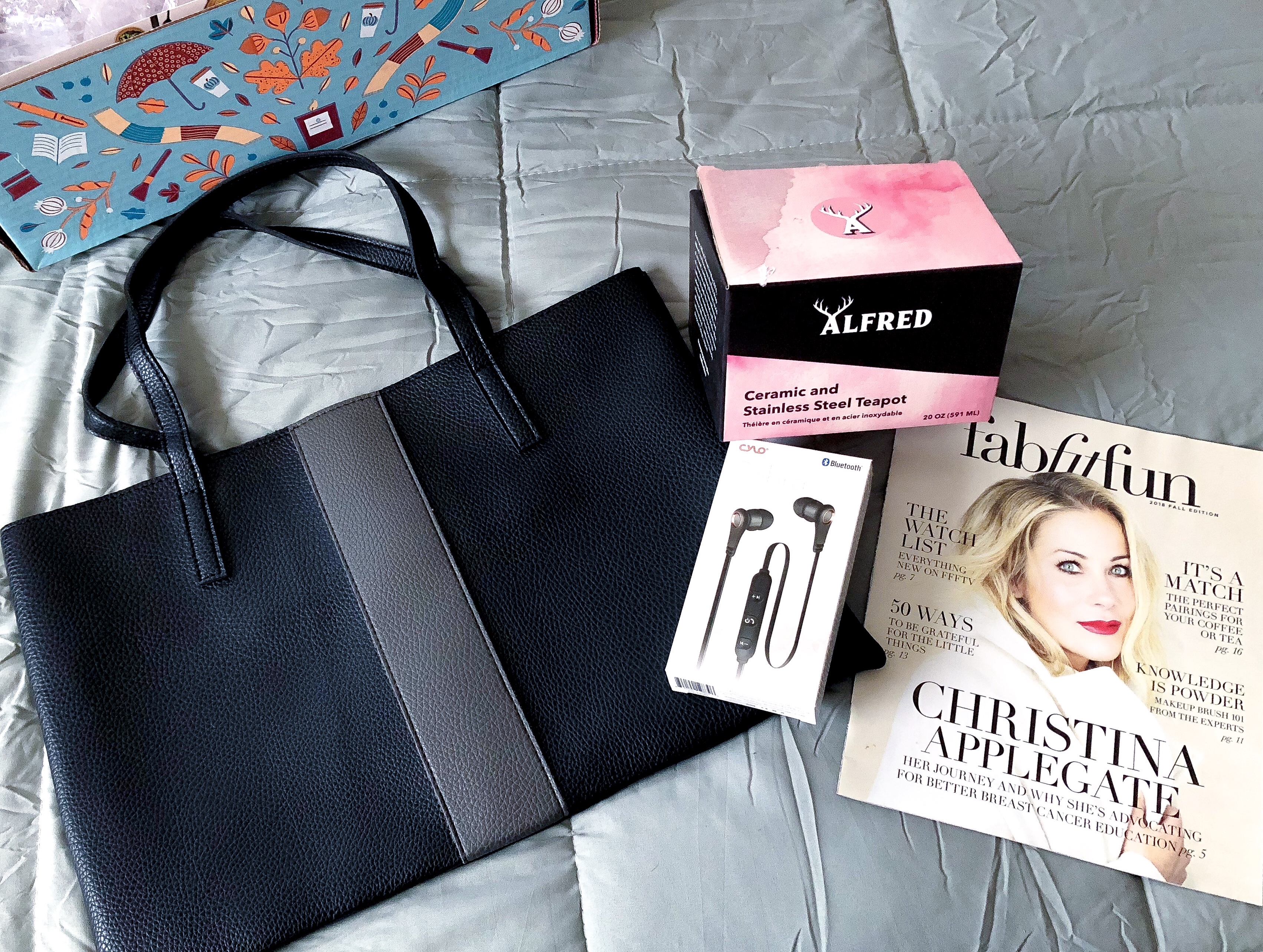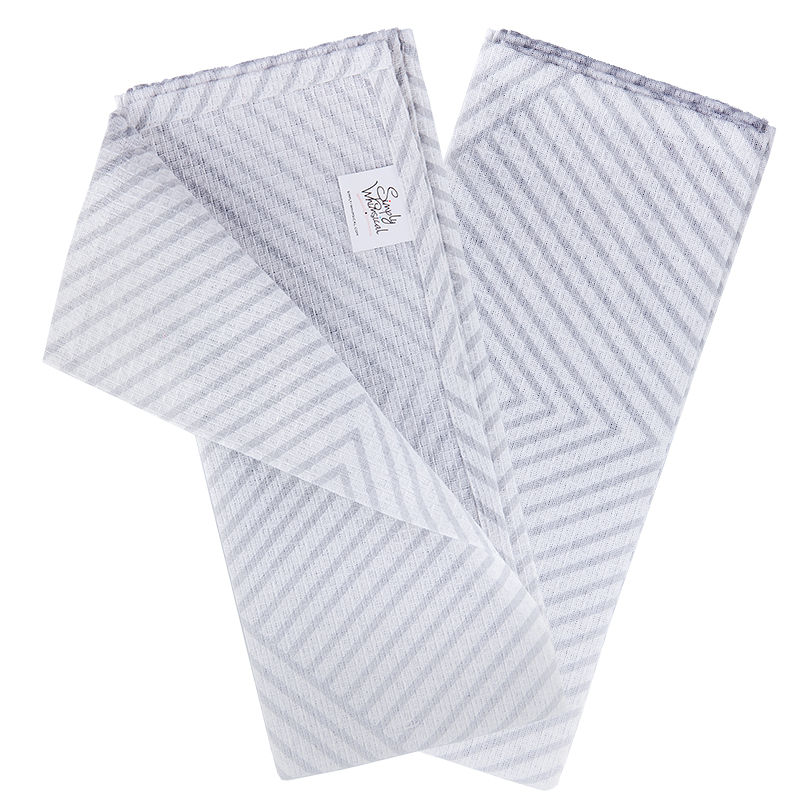 Simply Whimsical Set of 2 Tea Towels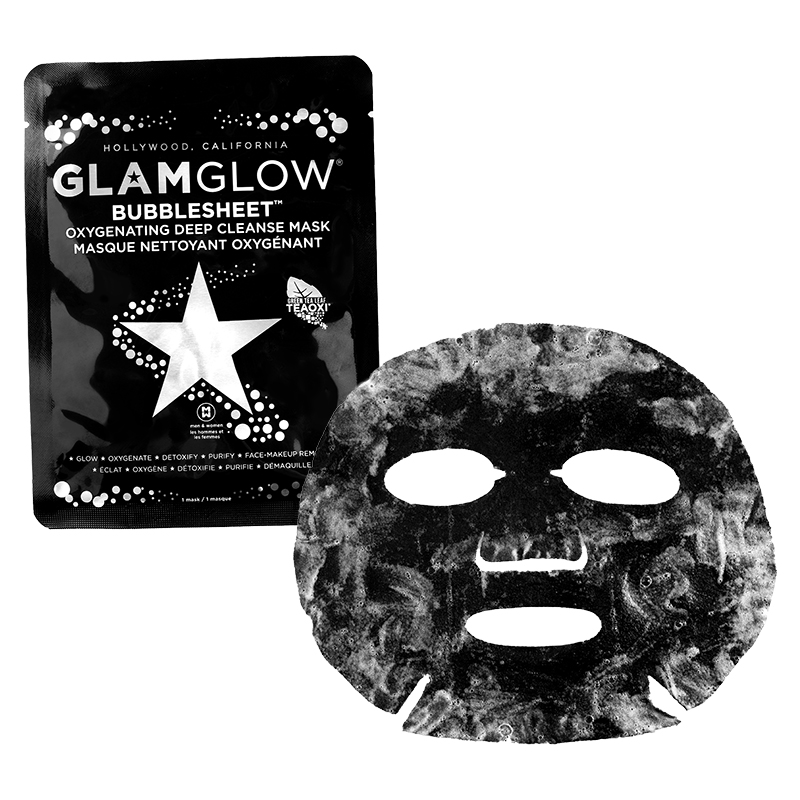 GLAMGLOW BUBBLESHEET™ Oxygenating Deep Cleanse Mask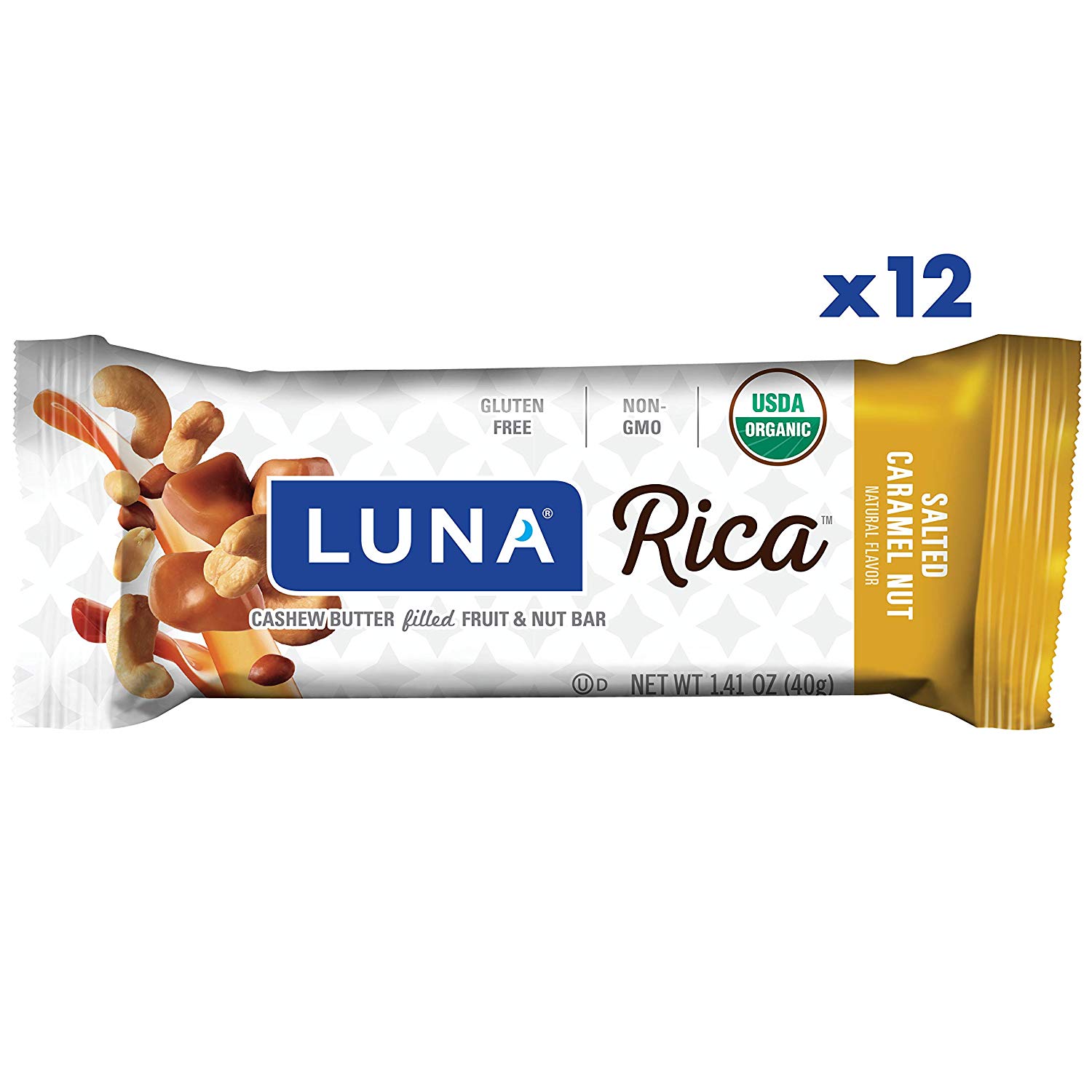 LUNA Rica – Gluten Free Bar – Salted Caramel Nut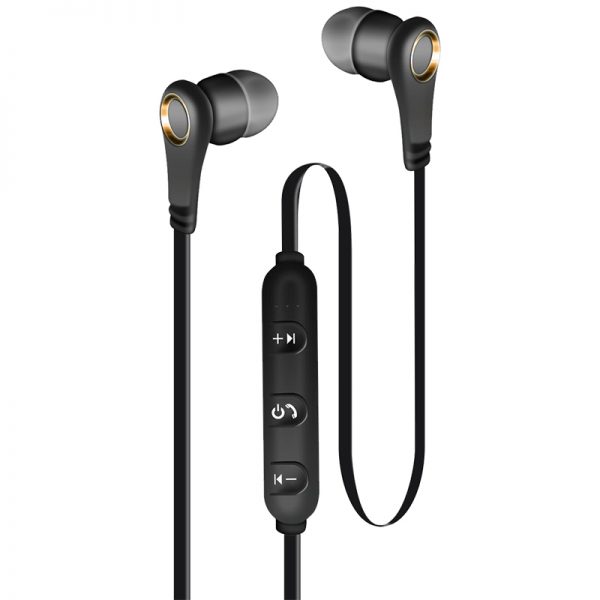 Cylo Cobra Bluetooth Wireless Earbuds in Black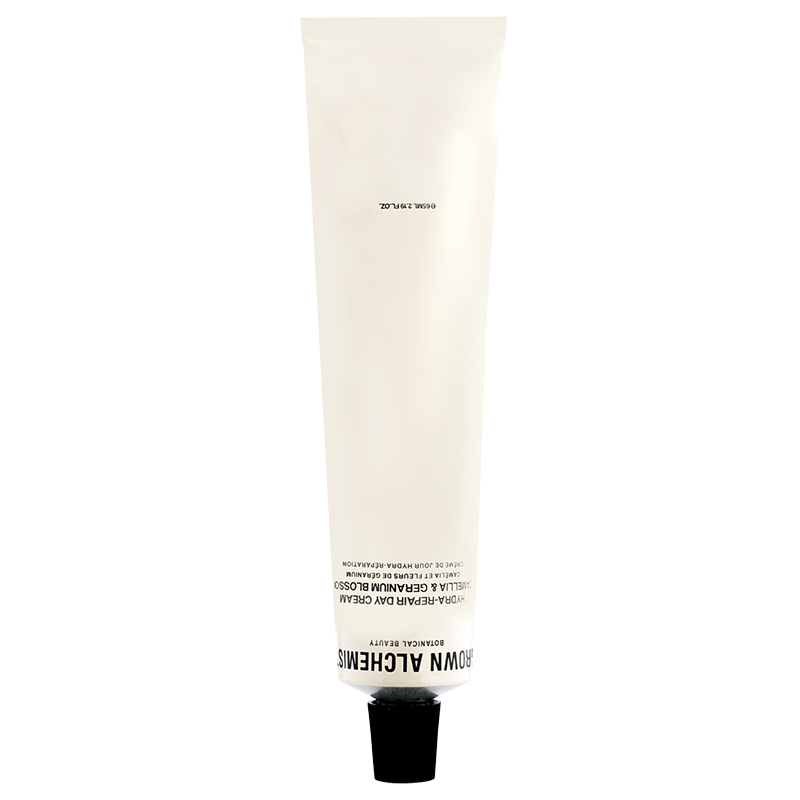 Grown Alchemist Hydra-Repair Day Cream: Camellia & Geranium Blossom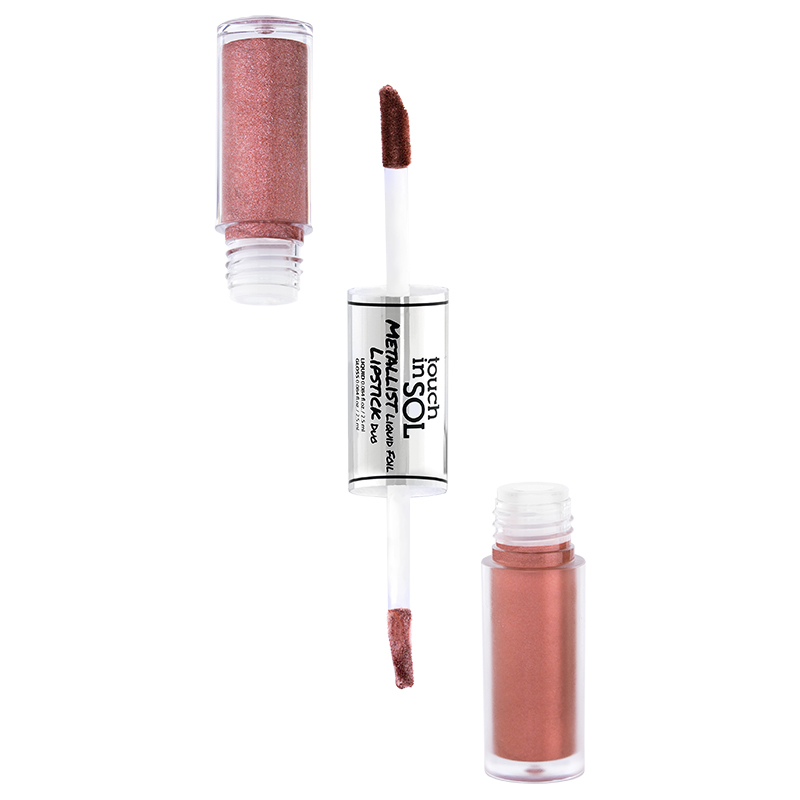 Touch In Sol Metallist Liquid Foil Lipstick Duo in "Penny"
Total Value of this Fall Seasons Box: $285.97-$375.94! *Dependent on Selection Received*
Total Value of my Fall Box: $342.98!
Monthly Box Cost: $49.99/Mo.
So as you can see the value is unreal and you'd be crazy not to try this box out at least once. The best part is it only comes 4 times a year so you're paying $200 a year to receive over $1200 worth of awesome products for that year. I am in love with FabFitFun right now! Their boxes of are full of awesome beauty, wellness, fashion, fitness, and home products hand-picked by the FabFitFun team. I want you guys to try this box and love it just as much as I do so I'm giving you $10 off your first box. I promise you won't regret it. :O) Click Here to get your first box now, we're currently still in the Fall season so grab it while you can!
O U T F I T – D E T A I L S
T-Shirt | Leggings | Watch | Hair Extensions | Name Necklace


FIT TIPS:
-Tee is in a size Medium TTS
-Leggings are in a size Medium runs TTS


Sizing reference:
I'm 5'8″. Typically wear 9-9.5 in shoes and a size 10 if they run small. M/L in tops and dresses. 6-8 in Jeans depending on make and brand.
Have you tried Fab Fit Fun yet? Let me know how you loved it in the comments below.
Always Remember You're Beautiful!
-Lola