Good Morning babes! So I finally got all the decor and furniture put together in the living room so today's post is all the details of our living room redo. I've wanted to redo our living room for so long now and even though we're about to begin the home buying process we have about 6-8 months until everything is done and I just couldn't keep looking at our terrible couches for that long and I certainly wasn't moving them into our new house, lol. Our old couches have been with us for 5 years through kids, pets, moves, etc and it was definitely time for a change. I went with a sectional because I wanted one furniture piece that I could base the rest of our decor around. Our couch is from (add American Freight link). They have so many styles of couches to choose from. Sectionals, couch and loveseat sets, accent chairs, recliners. You name it and they have it. The couch we ended up choosing was the last one they had in stock so we grabbed it before it was gone. It came in just under $900 with the sale price and taxes. It was the perfect large size and I liked the color because it fit in with the farmhouse feel that I love.
Our recliner and coffee table are from Elite Wholesale Furniture. They sell brand new scratch and dent furniture from stores that have closed or had over stock. They were both in perfect condition and we got them together for $340. (Told you I love bargains and sales, lol). I love the fact that the coffee table has drawers so I can store remotes and seasonal decorations in there so they're hidden when not in use. Our entertainment stand under the tv is the Kallax shelf unit from ikea ($109) and the baskets are as well ($12.99 ea.). We were going to get some doors to go on it too but ended up not needing them. We turned our old diy shelving unit into a bookcase. I love our little lamp from Ikea as well($80). It has a little table with a built in wireless charging pad and I just bought an extra one ($17.99) so we can both charge our phones wirelessly. It also has a usb plug in the back of it so someone who doesn't have wireless charging can charge their phone or tablet as well. We chose not to get a lamp shade and just use the large dimming farmhouse style lightbulb from ikea ($12.99) and it just brings such nice lighting into the room at night.
My mirrored wooden tray that sits on top of the coffee table is from Ross ($10.99), the mini faux succulent plants are from Target dollar spot ($3 ea.) and the center beauty and the beast style plant is from ikea. My throw pillows except for the patterned ones are from At Home ($5-20 ea.and they had a buy 1 get one half off sale) and my oversized throws are all from Walmart. Our throw rug was $25 from At Home but was smaller than I meant to grab (it's 3×5) but I will get a larger one later. My husband built our farmhouse style dining room table and I'm still so in love with it.
Over all I am just so in love with how cozy everything feels and looks now. I love how the different tones of brown bring out the colors in everything and pulls everything together so beautifully. If I missed anything or forgot to post anything that you have questions about please feel free to comment below and I will definitely give you a link to the item that you are asking about.
Before: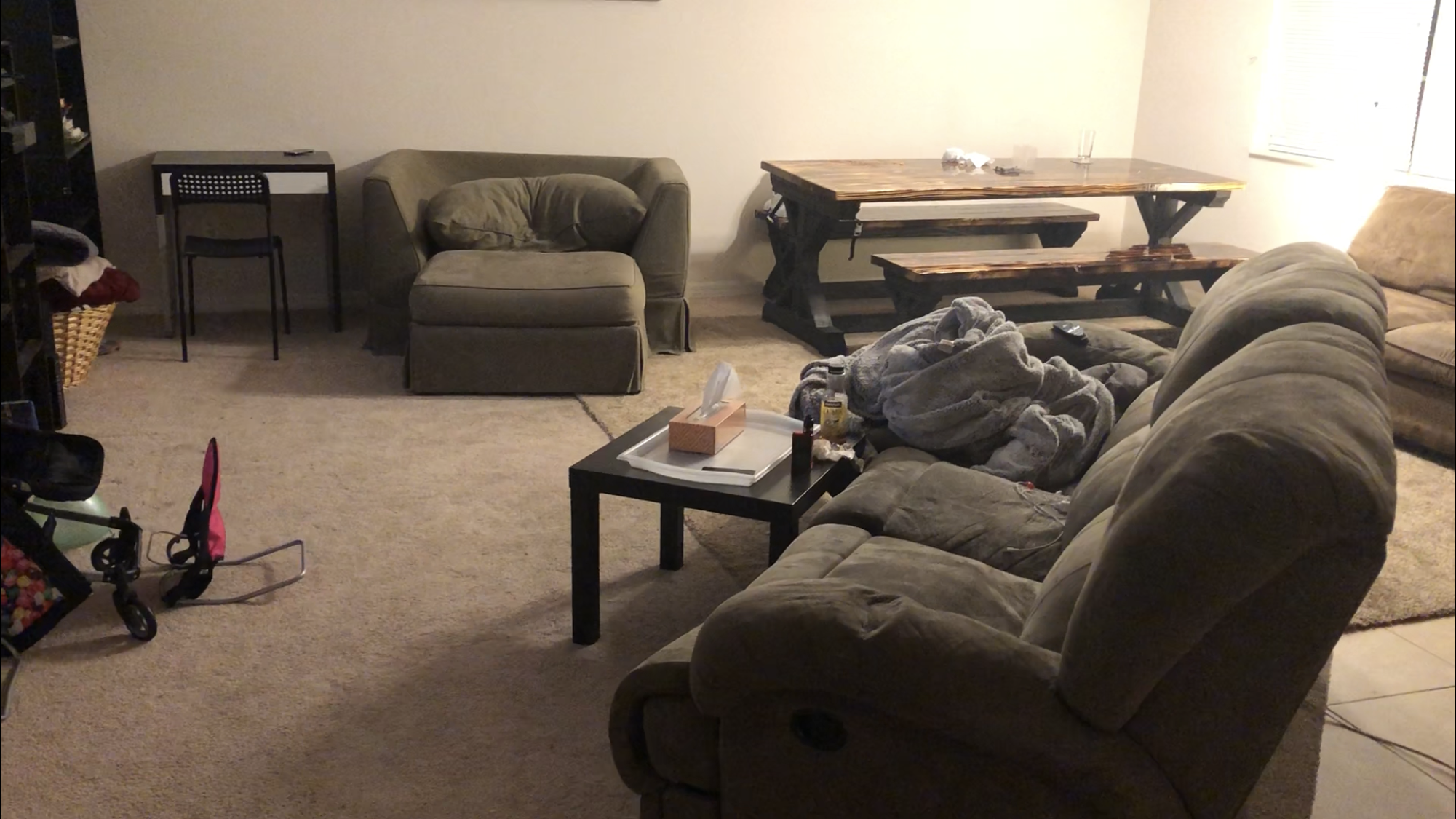 After: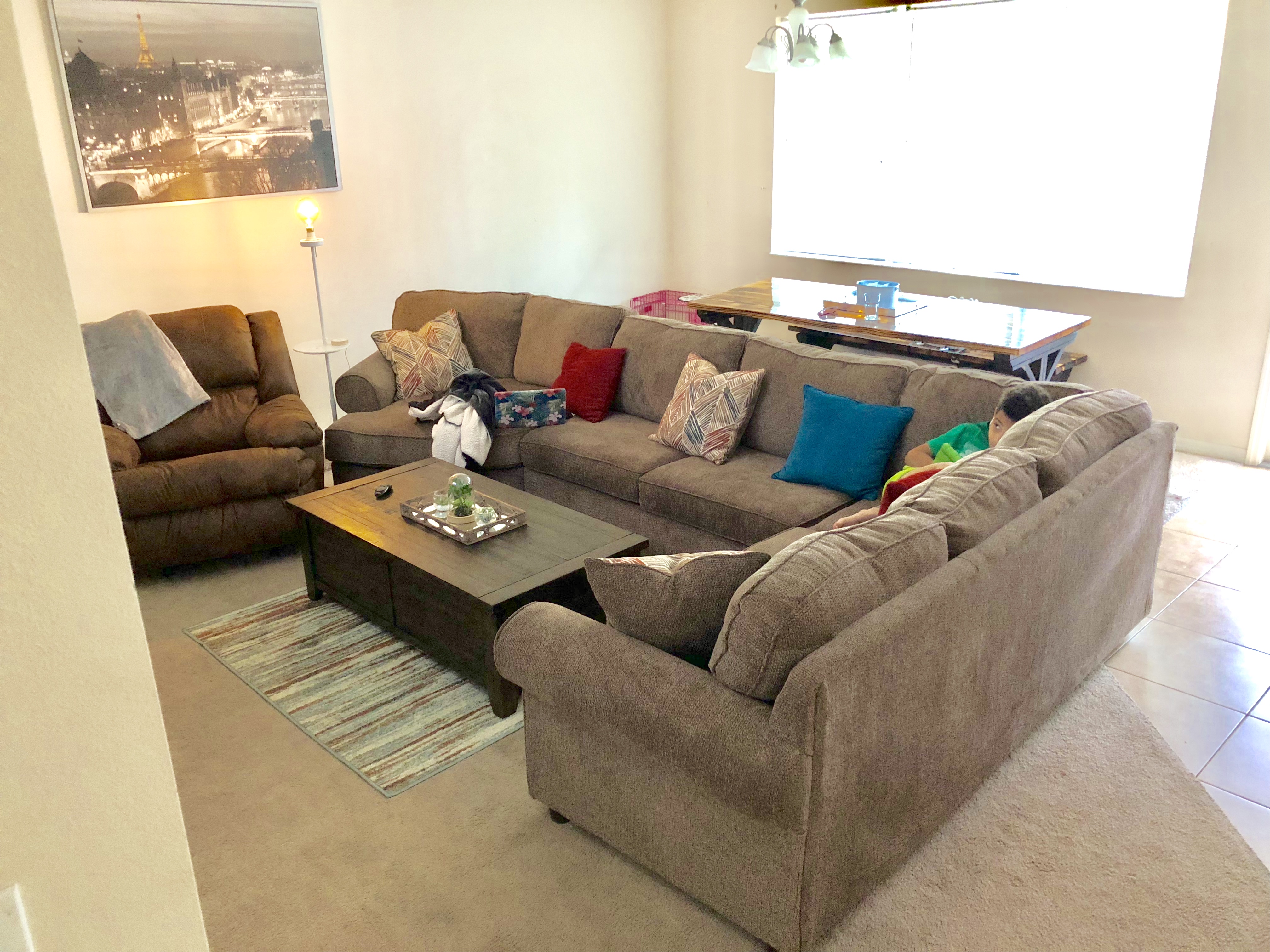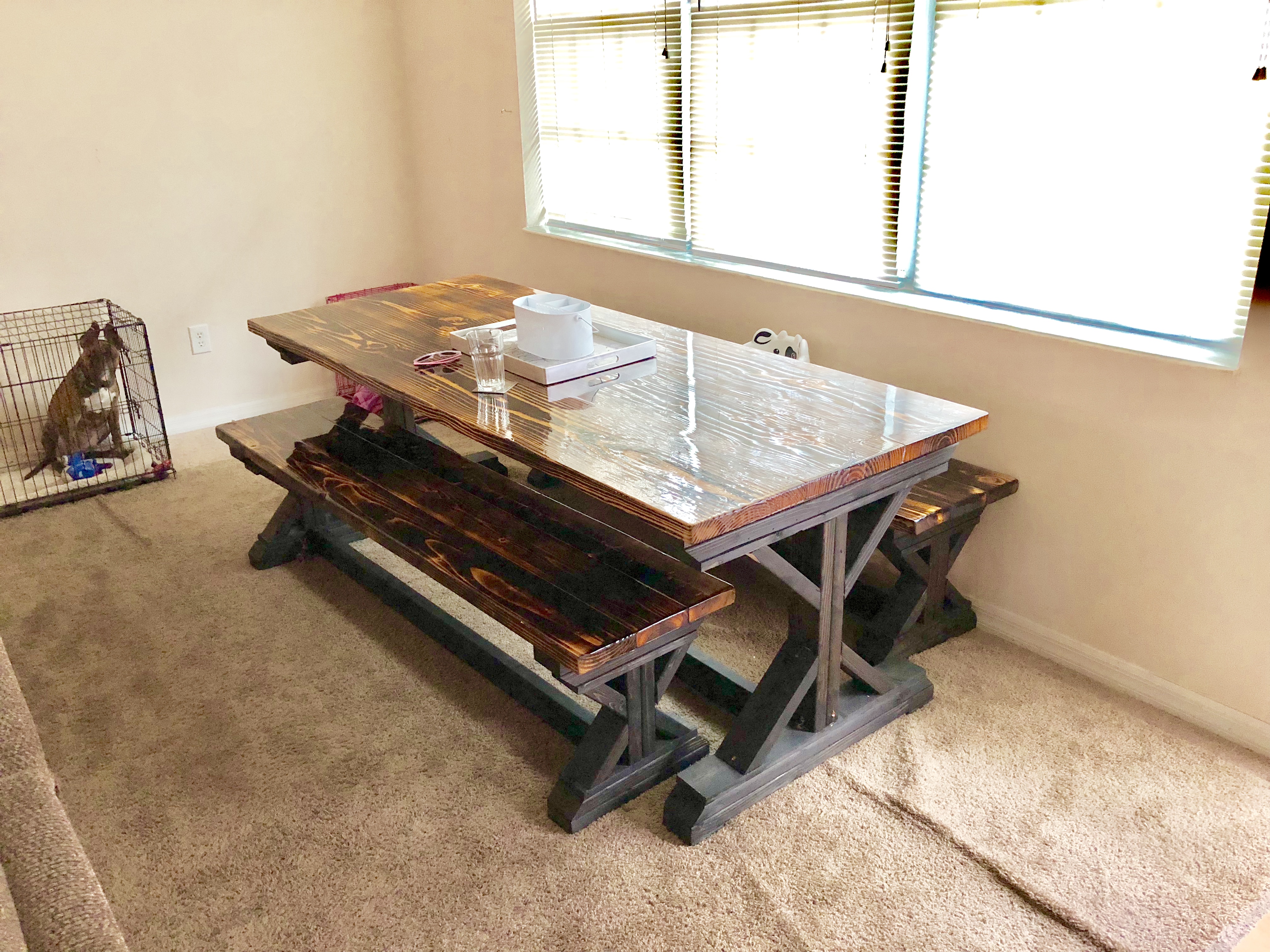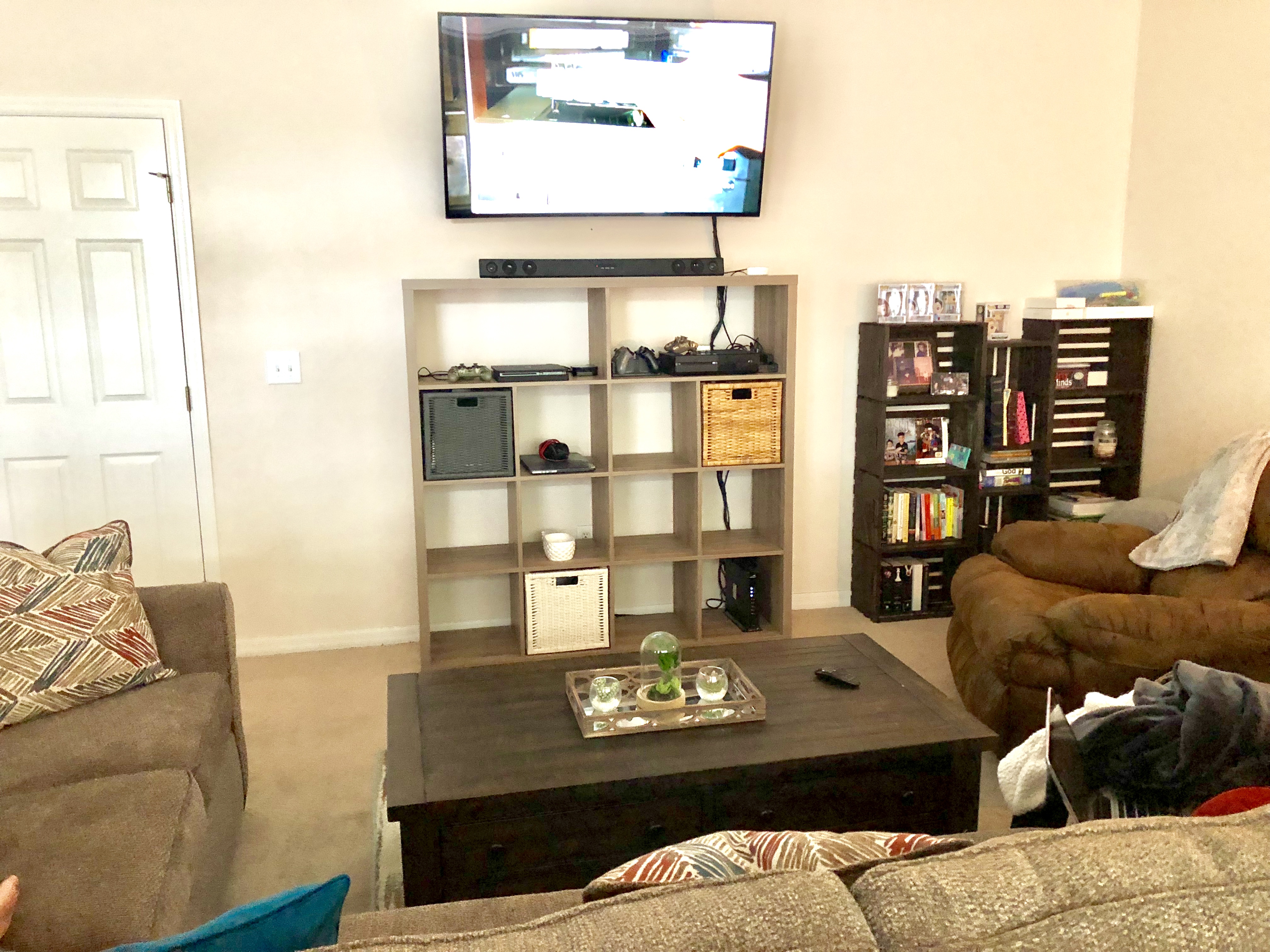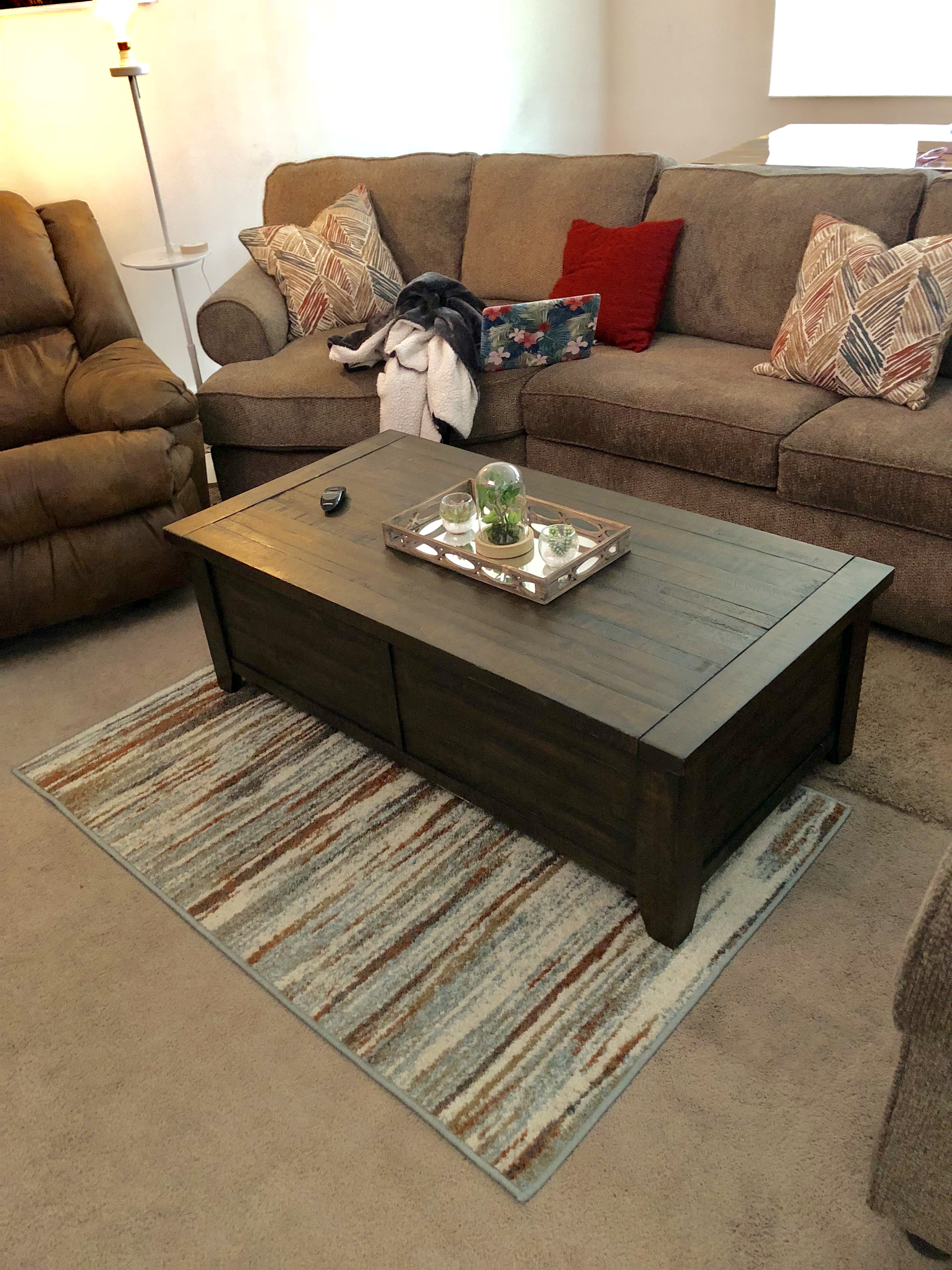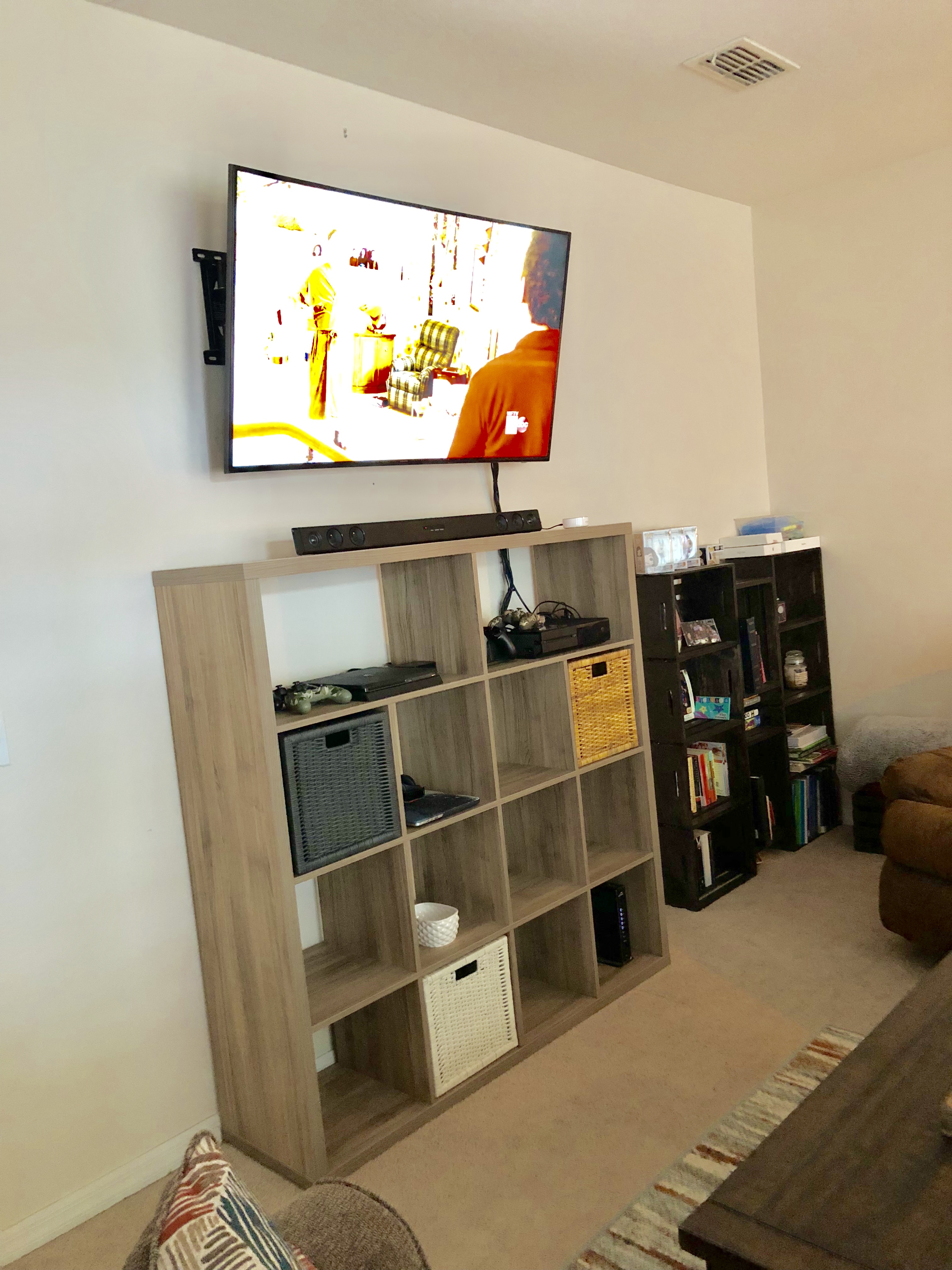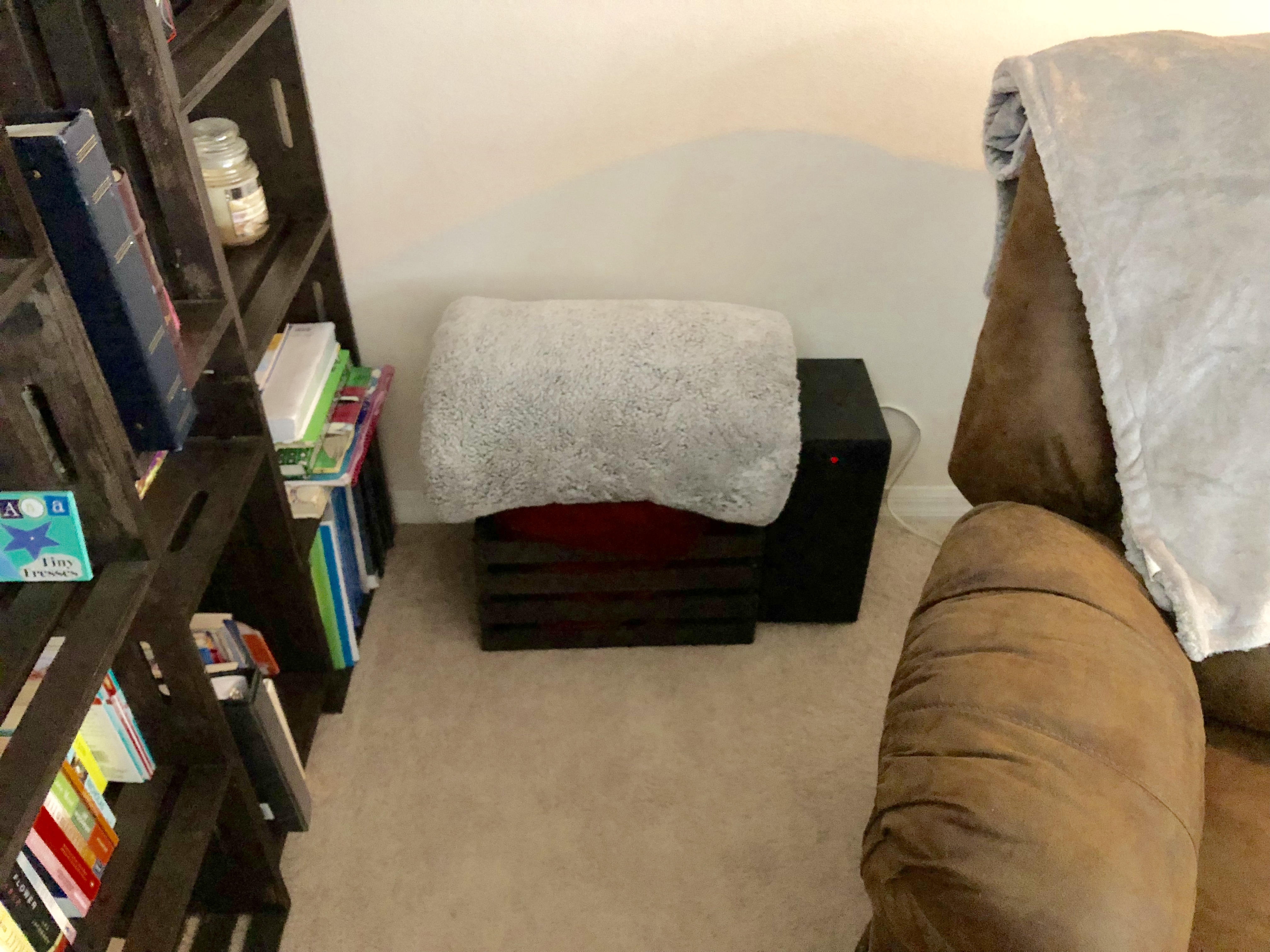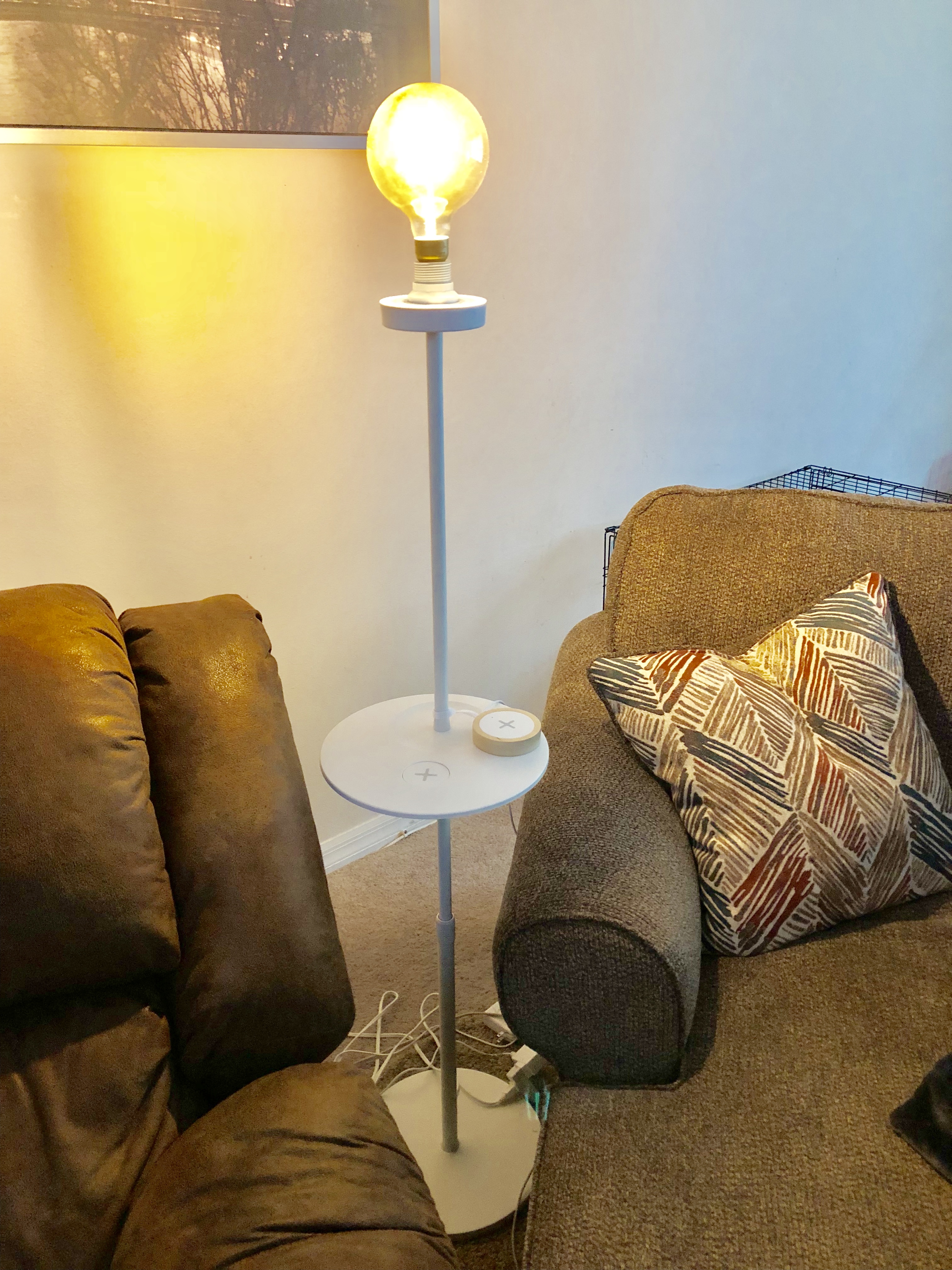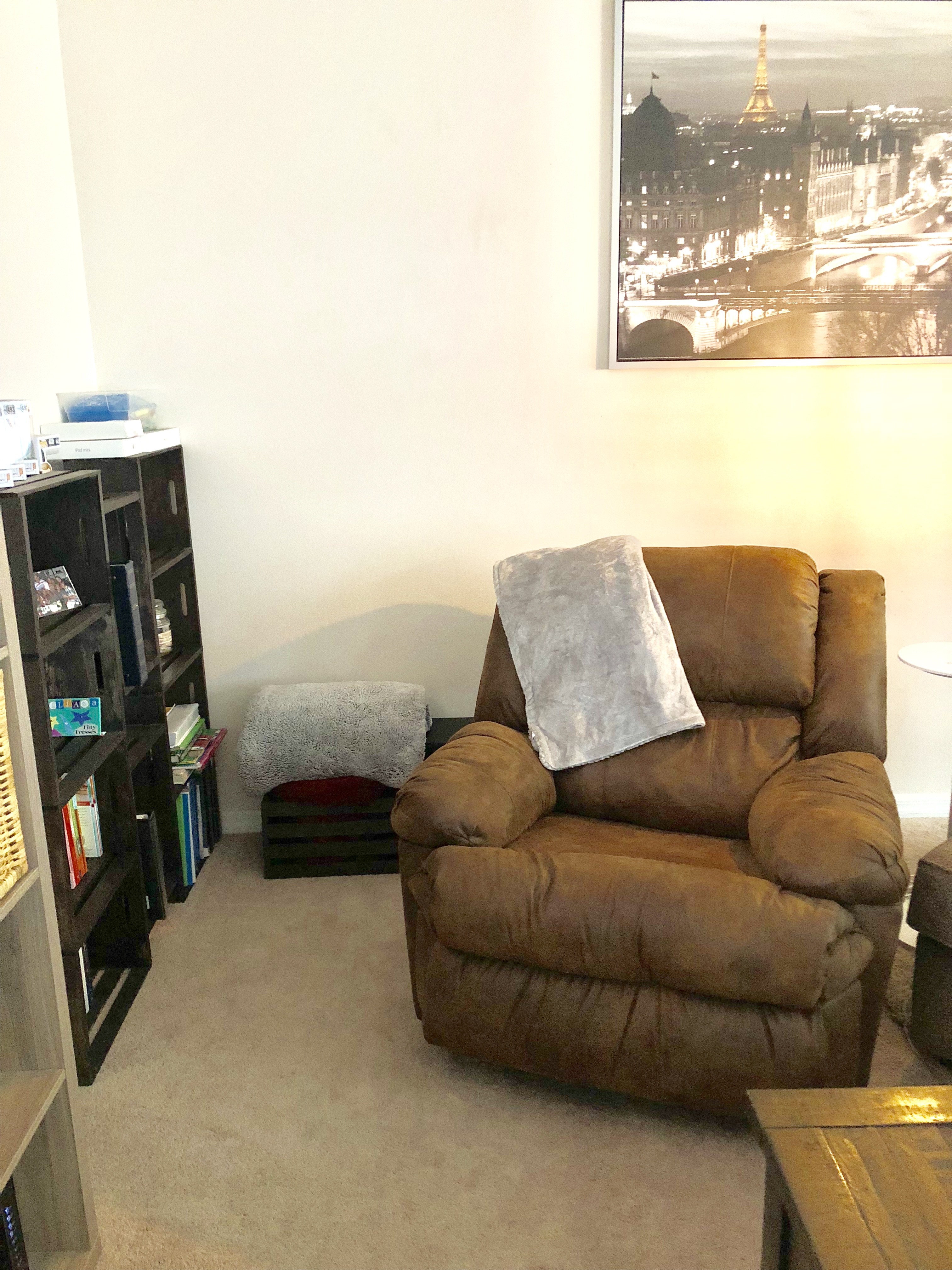 LIVING ROOM – DETAILS
Kallax Shelving Unit: Ikea| Branäs rattan baskets(I got 1 of each color): Ikea | Sectional Options: American Freight / Wooden tray: Ross / Throw Pillows (except patterned pillows): At Home / Throw rug: At Home / Oversized Throw options: Walmart / Varv Floor Lamp with wireless charging: Ikea | Nordmärke Wireless Charger: Ikea
I hope you all are having a beautiful day and I hope you have enjoyed this post as much as I have enjoyed redoing our living room. I love saving money and finding bargains, I also post hauls and home decor on my YouTube channel as well so please feel free to go and subscribe so you don't miss any of those videos either. Thank you all so much for stopping by the blog today.
Always Remember You're Beautiful!
-Lola