I'm so excited for this post. I have been wanting to get new bedroom furniture forever and we just kept putting it off. But I'm so glad we finally took the plunge and did it. Even though it was mainly me to my husband like "Ok, so this is happening like now, lol." My bedroom is a bit more modern and bright than my livingroom which you will see in my livingroom revamp post soon because I love so many different styles I wanted to make every room something fun and different to walk into. 
What's even better is we were able to revamp our room for under $1800. I know to some that may seem like a lot as well but before we started I spent 2 weeks putting together a vision board, looking at other room ideas, choosing furniture, etc. what I learned was just finding furniture that's pretty, functional and still inexpensive can be done. Because any sort of home decor redo can definitely put your budget high if you aren't shopper savvy. Just by having my husband powdercoat our dresser and nightstand handles instead of just buying new ones saved us about $40. I also saved money by keeping my floor mirror and office furniture I already had. I shopped around, went to sales, used coupons, etc. whatever you need to do to get your room how you want it for the least expensive is really the main goal. 
I went with a white base (furniture) and then added in some mustard yellow, grey, gold, silver and navy blue. So it has a feminine touch but still some masculinity to it. Don't want the hubs to feel left out in his own bedroom, lol. The ikea dressers we went with are a new design at ikea and they came just in time for our revamp. The original handle were black but we powdercoated them silver to match the lamps. (A little ikea hack for you, lol) I shopped at At home, Target, Ikea and American Freight. We haven't added any pictures yet because I want to find some that match the decor better than the photos we had up previously. I will make a post once I find the perfect ones.
Below is the before and after of our room. Just rearranging your furniture can give your room a whole new feel. We wanted to create more space and a more open feel in our room as well and just by changing the colors in our room and moving the bed and things around made it feel like our master bedroom was so much larger than it really is. Just by going from dark furniture to a white and silver theme with pops of color gave it a larger, more bright and clean flow. If you'd like a more in depth post of how I saved $1500 while still buying basically all new bedroom furniture than please leave a comment and I will definitely get that post up for you because I love helping others save money while still being able to decorate, have amazing decor and live comfortably. 
BEFORE: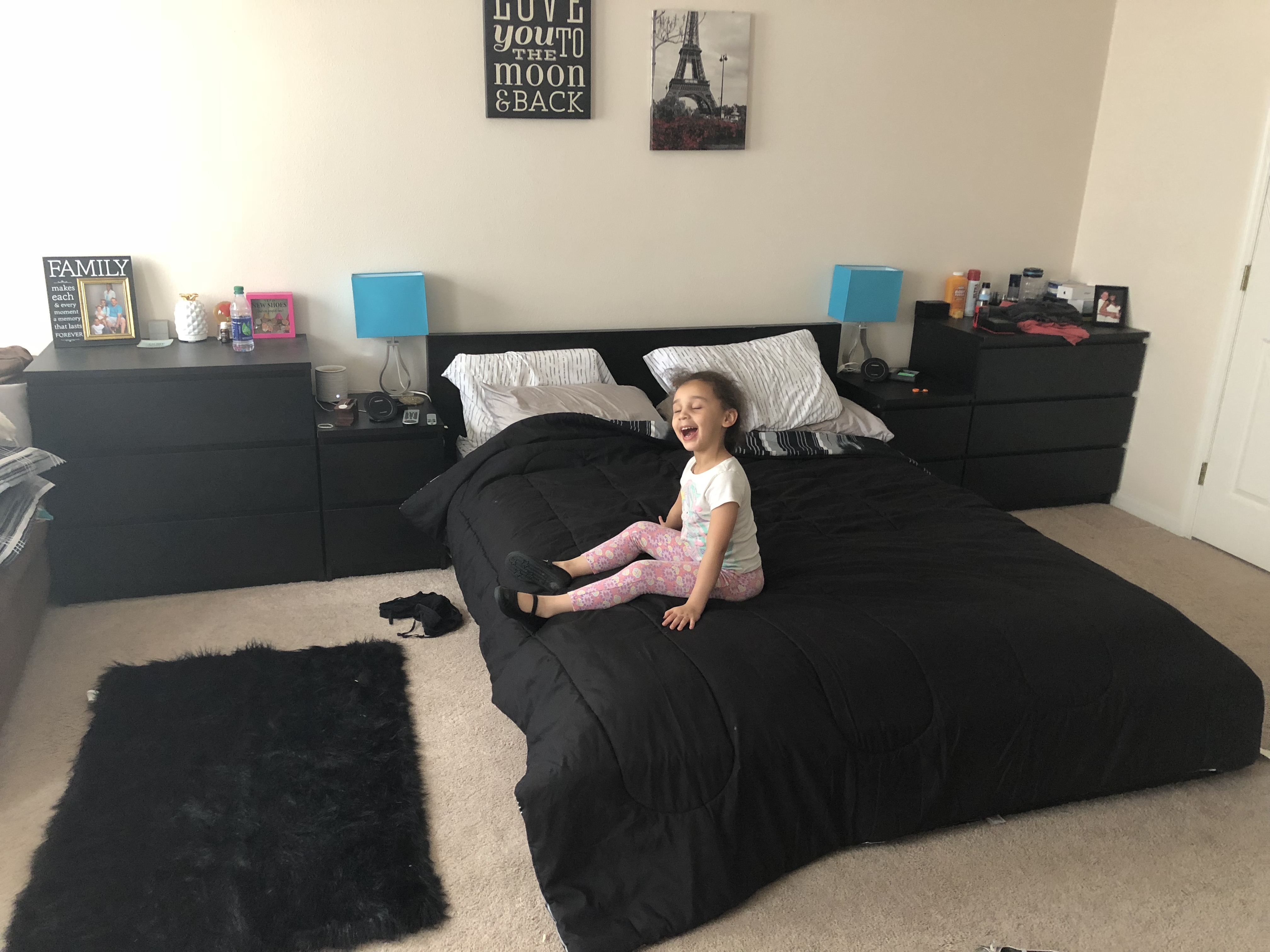 AFTER: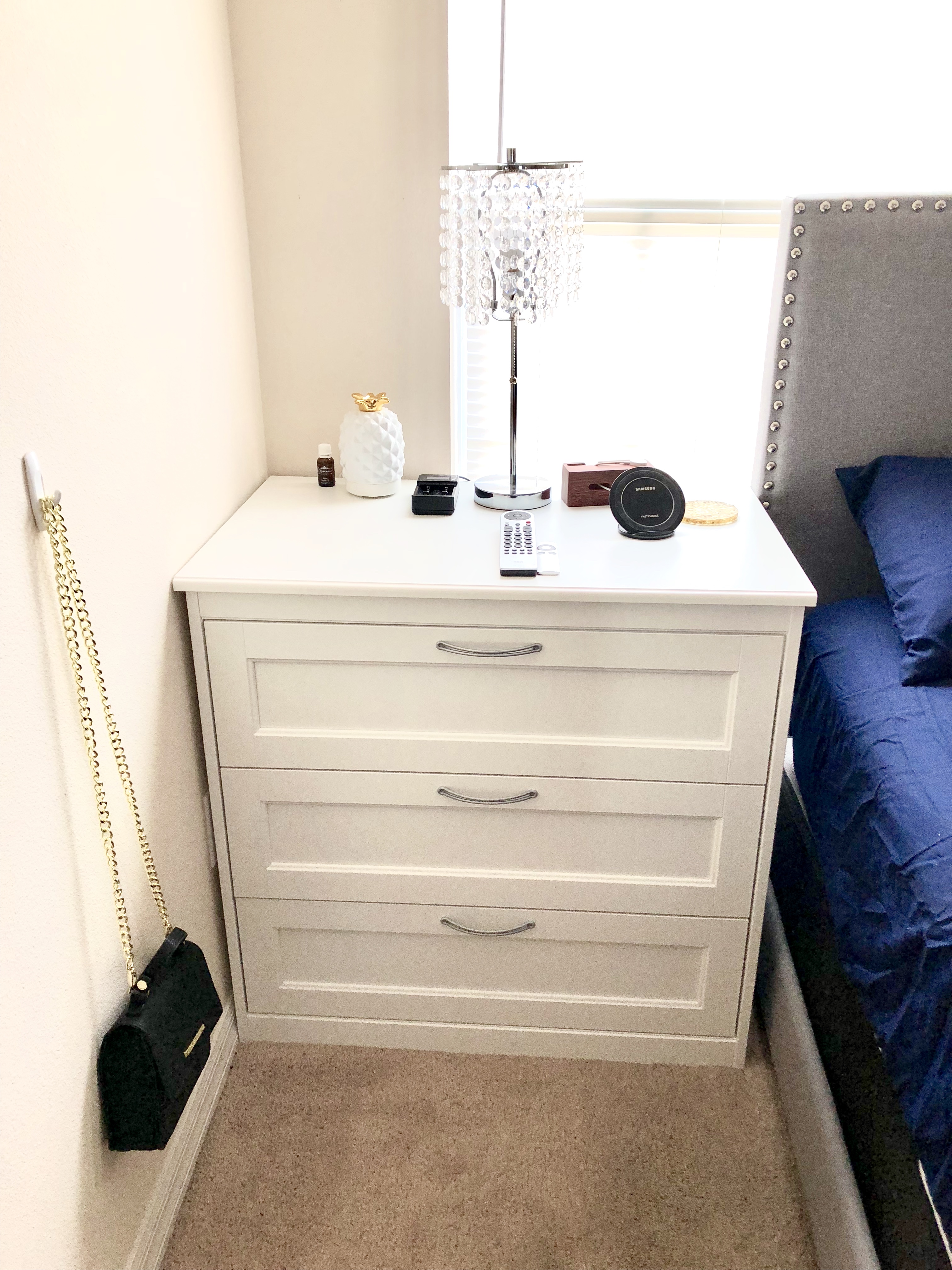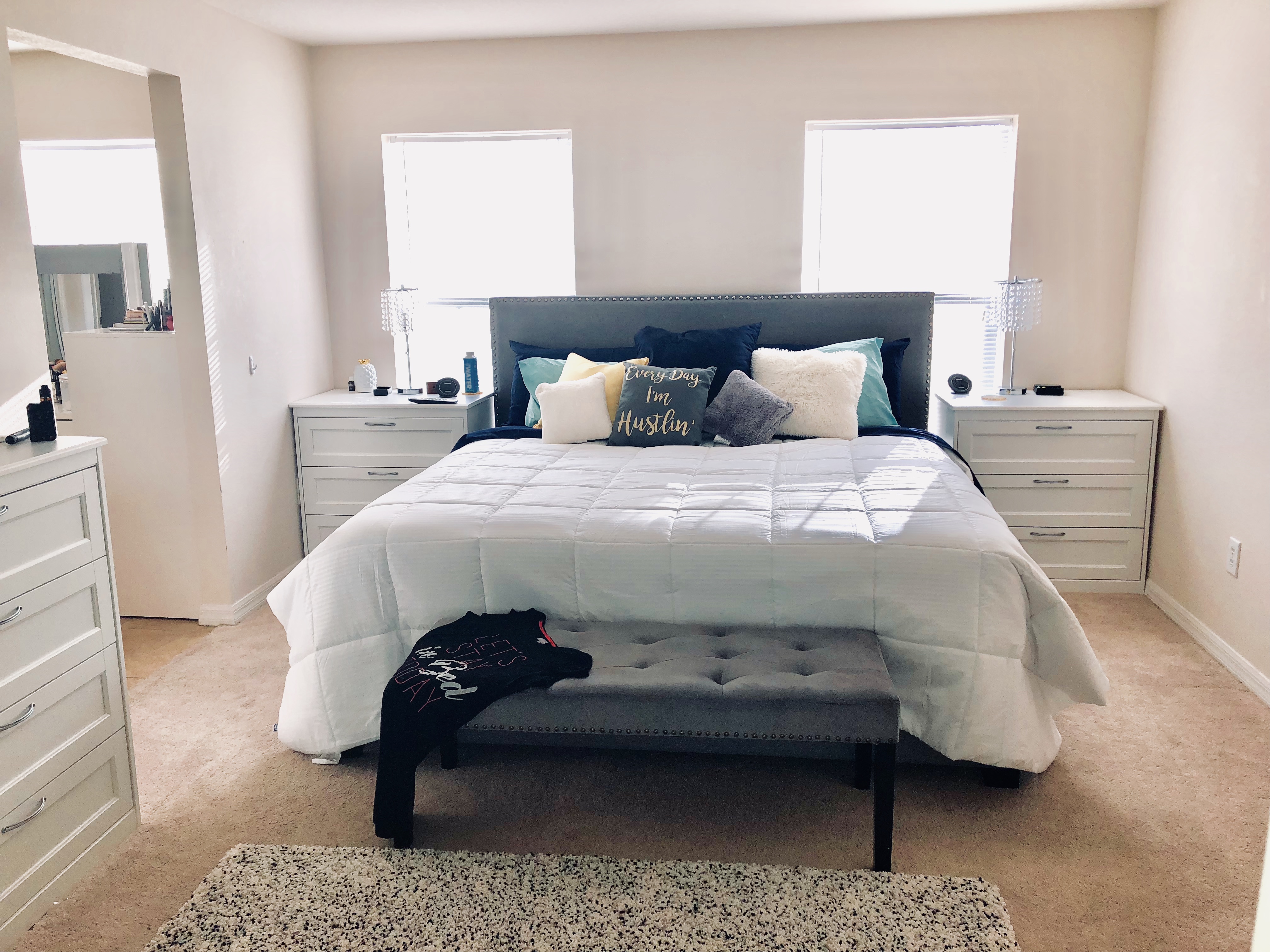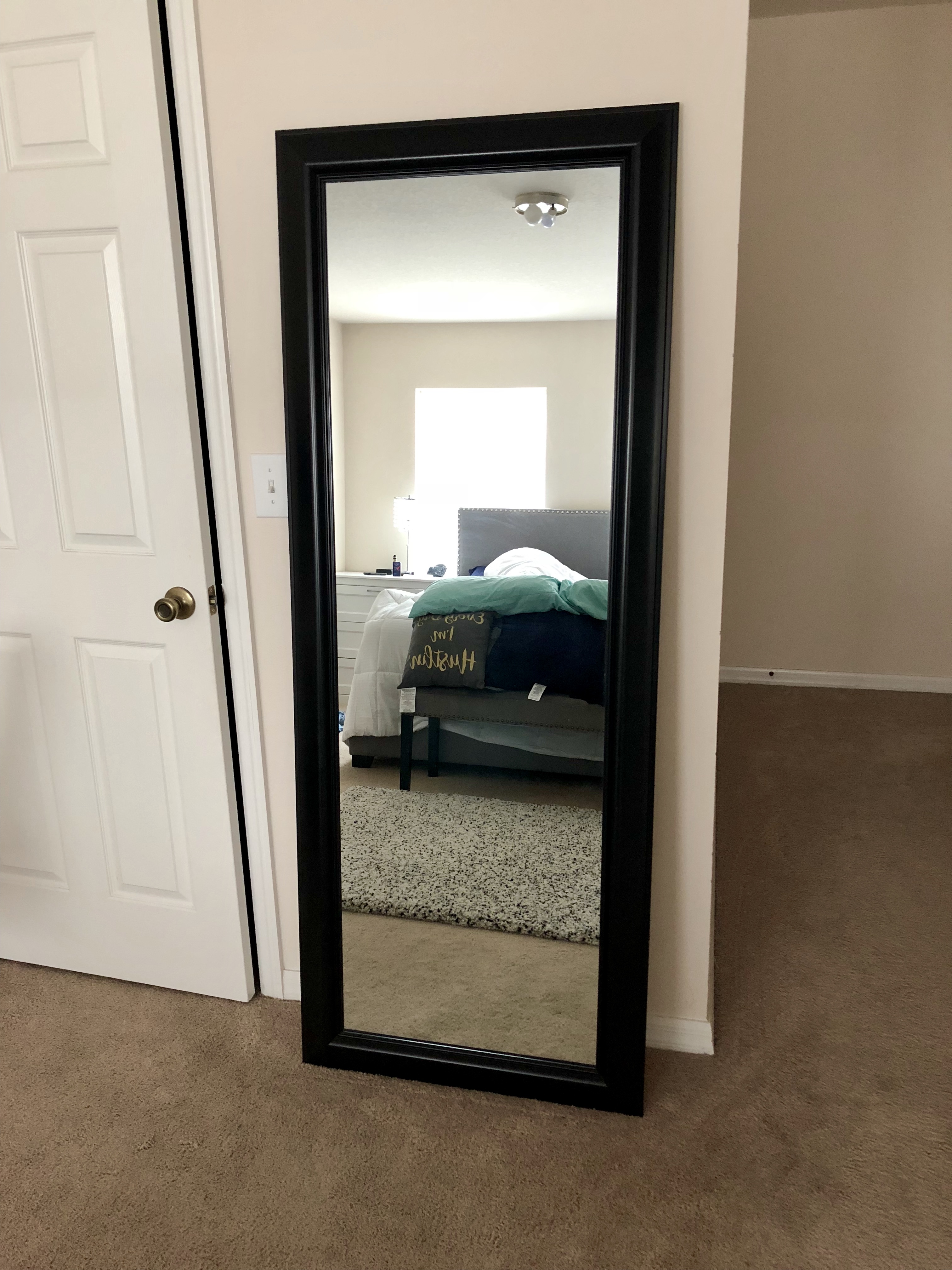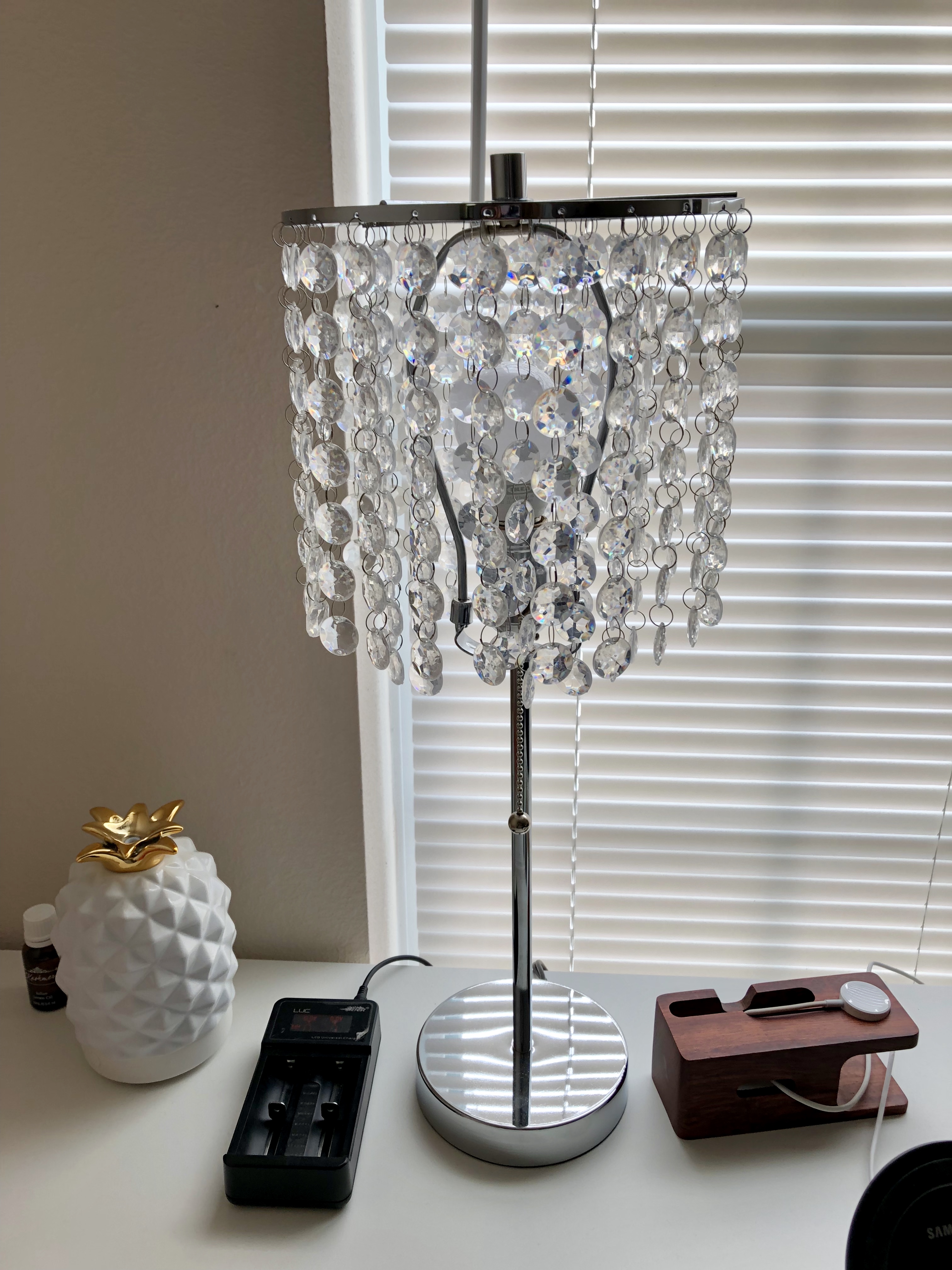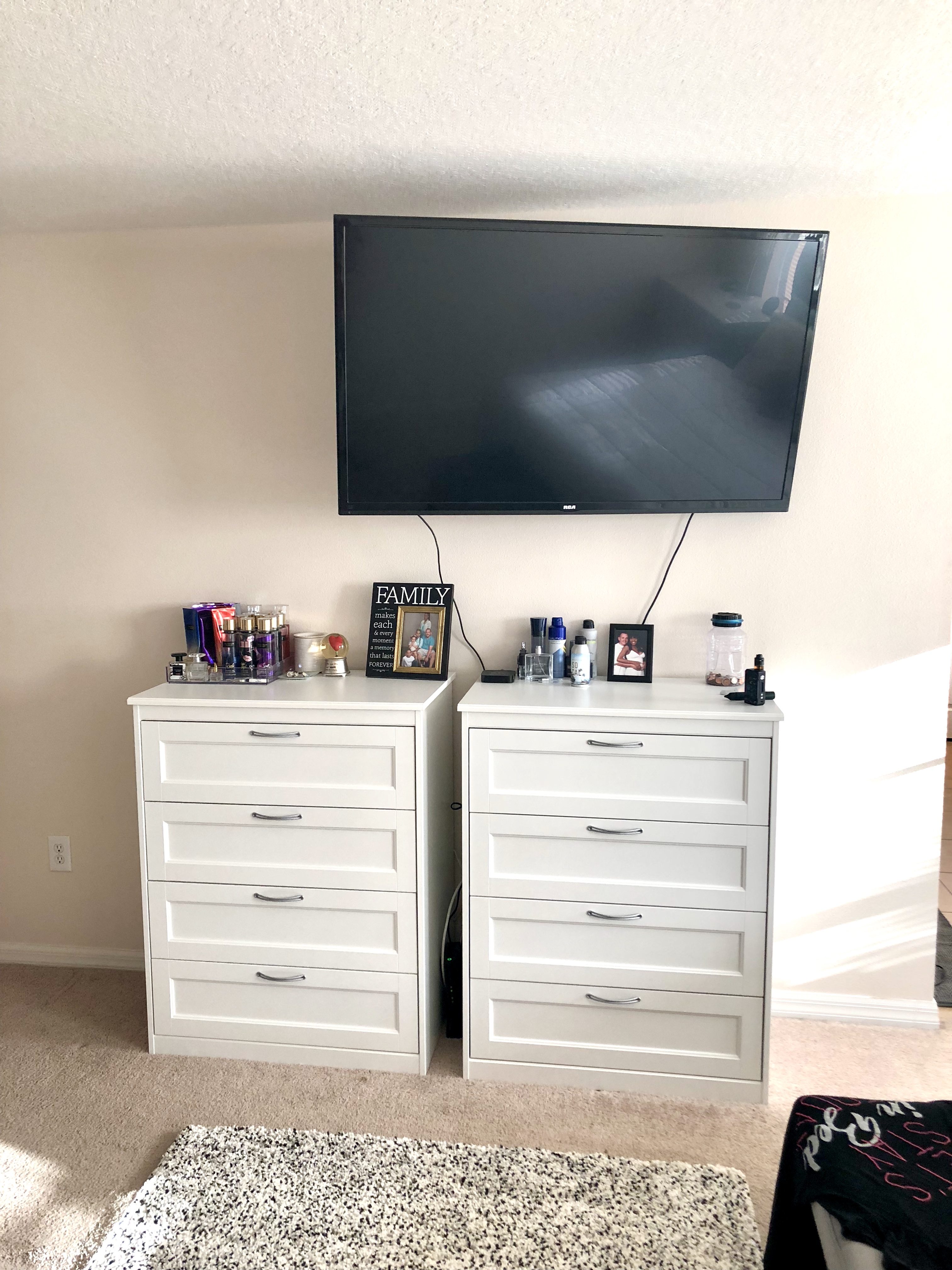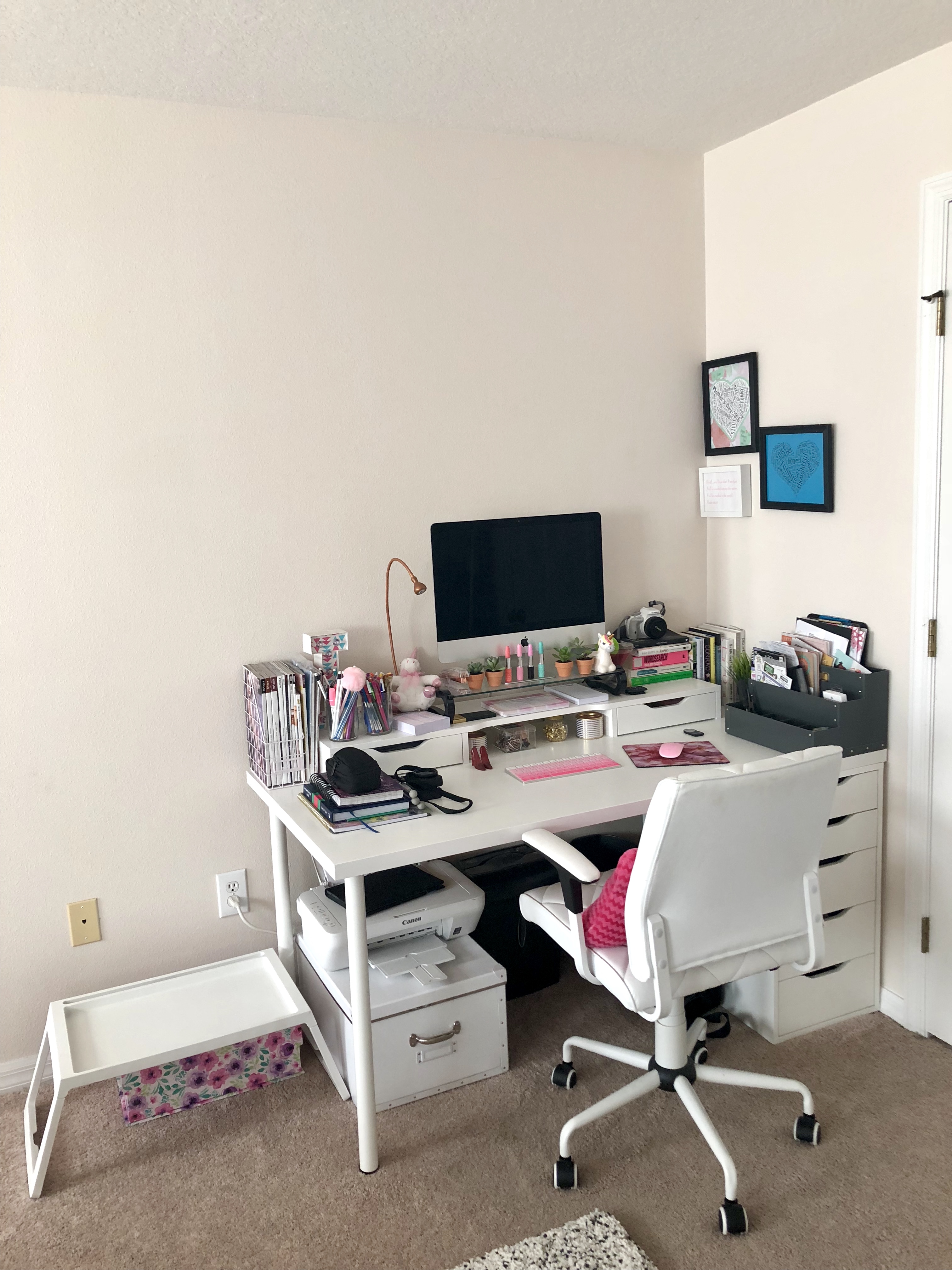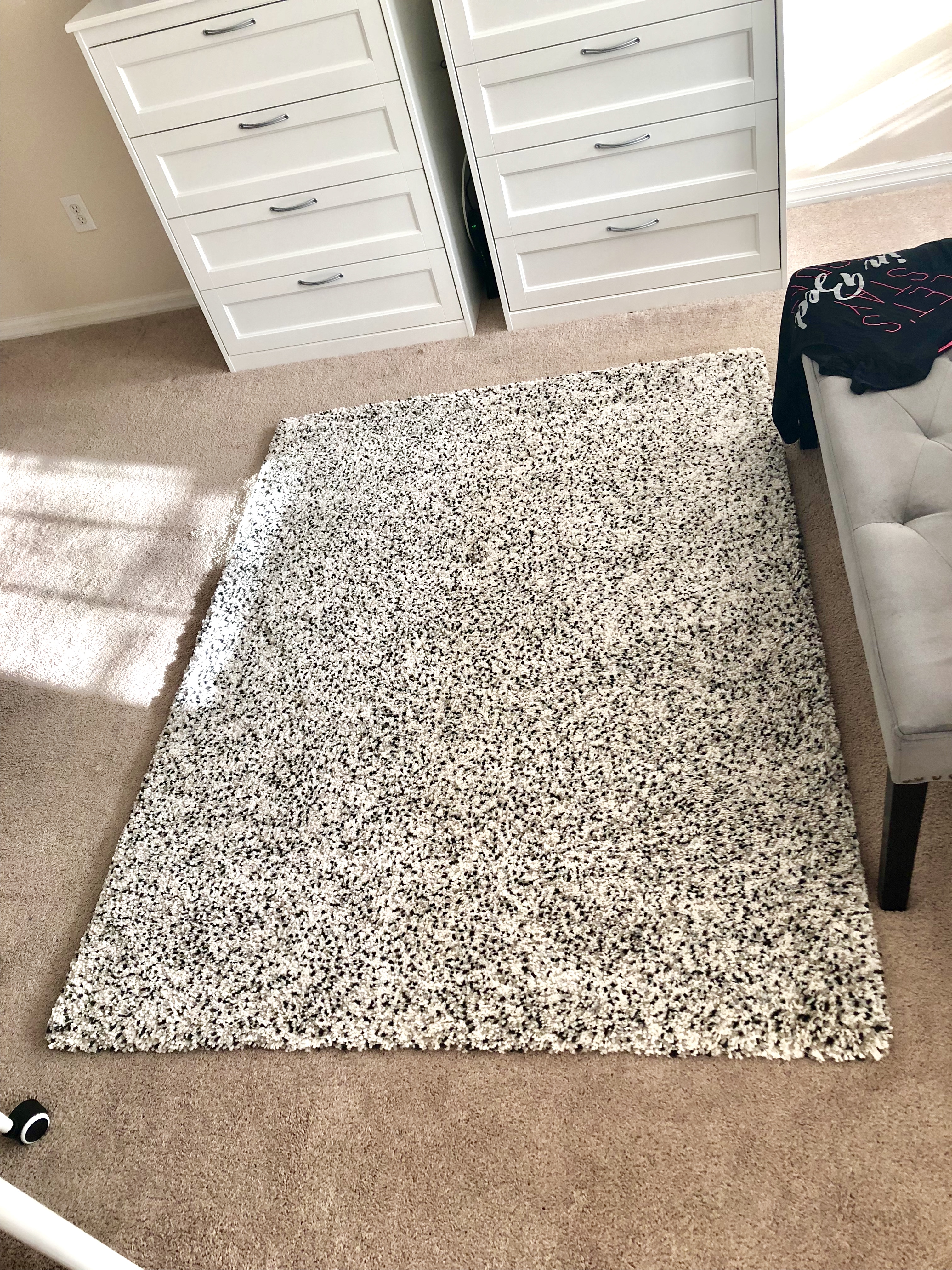 BEDROOM – DETAILS:
DRESSERS AND NIGHTSTANDS:IKEA  | BED AND MATTRESS SET:AMERICAN FREIGHT | CHANDELIER LAMPS:AMERICAN FREIGHT | BENCH:ROSS | FLOOR MIRROR:WALMART | RUG: IKEA DESK AND TRAY:IKEA | OFFICE CHAIR:AMAZON | SMALL FUR PILLOWS:TARGET | LARGE THROW PILLOWS: AT HOME
Thank you so much for visiting my blog today and please don't forget to sign up with your email so you don't miss any of my blog posts. I hope you all have a beautiful day. 
Always Remember You're Beautiful!
-Lola