I'm really excited about taking planning more serious this year. I've toyed with the idea for awhile and kind planned things written out in a planner here and there last year. But this year I'm on a journey to be more organized, structured and just have my weeks go a lot smoother. With planning it's a great way to lay out your full month in a visually pleasing way to make it look more exciting and less overwhelming in my opinion. It also helps to see where you're wasting time or not utilizing time you thought you didn't have. I usually will just put everything in my iPhone calendar and keep on with my day but I soon realized I may need another way to jot down important events and just all around weekly plans when I would check my calendar and plans, events and appointments were missing that I knew for a fact I put down.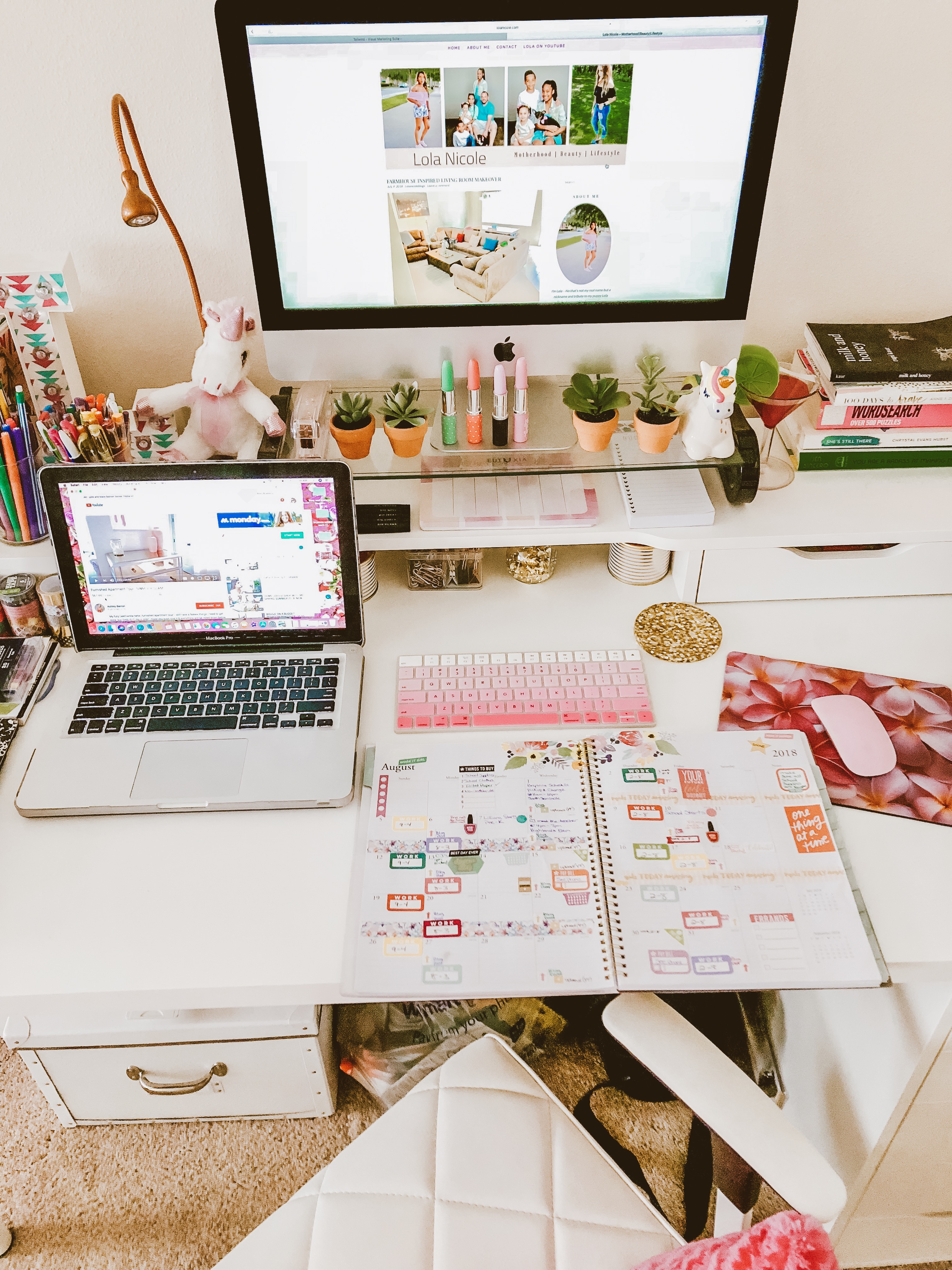 So in the spirit of Back to School I decided that I would get down to planning and make this school year run so much smoother. Especially since all 3 of my little nuggets will be in school this year. I needed a way to plan out everything from school activities, after school activities, pick ups, drop offs, and all the in-between without the fear of things possibly disappearing from my calendar. Below I have added everything I've been using to start my planning journey. Blogging about it will also be a way to hold me accountable to making sure I'm keeping up with everything and sticking to planning in general.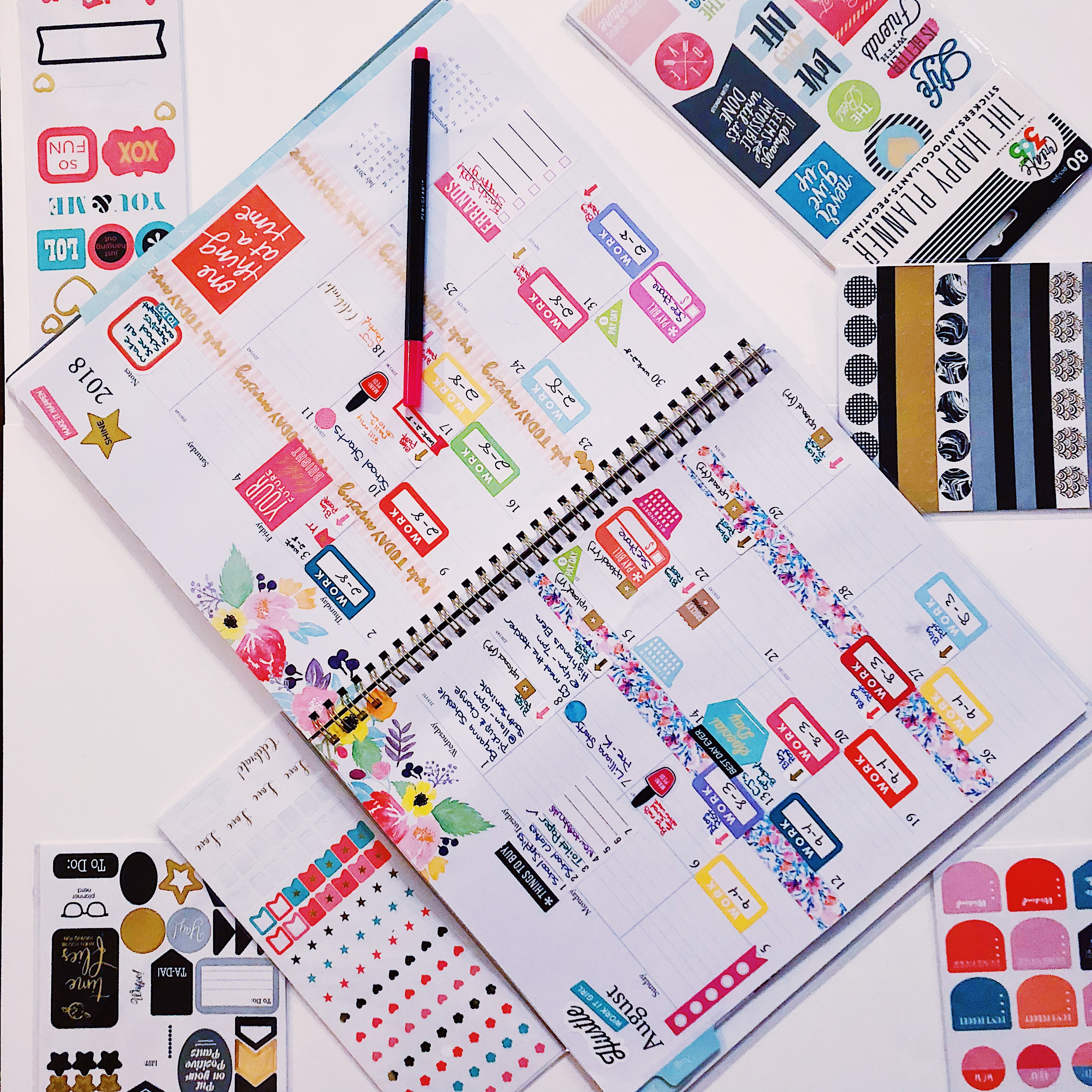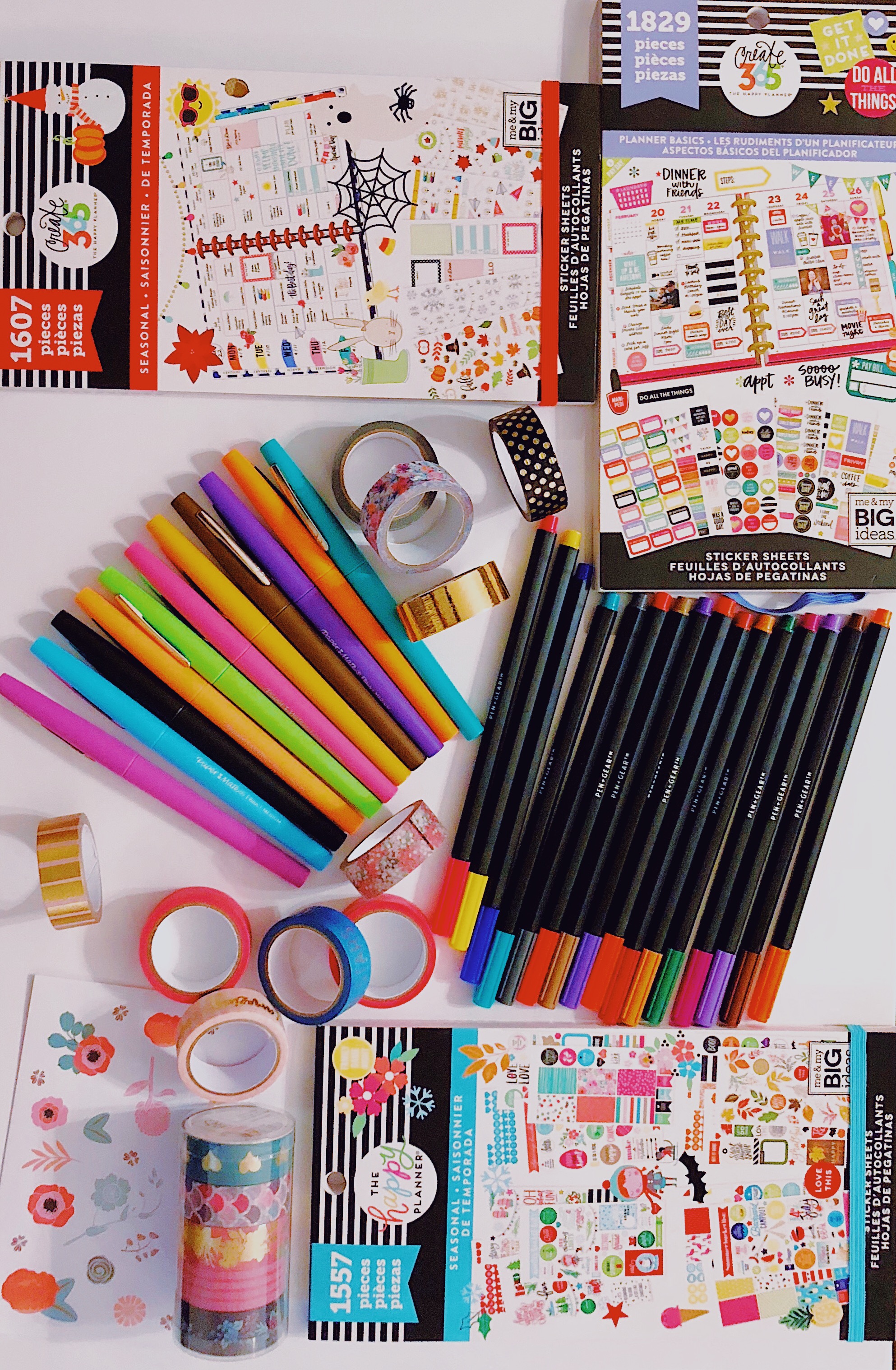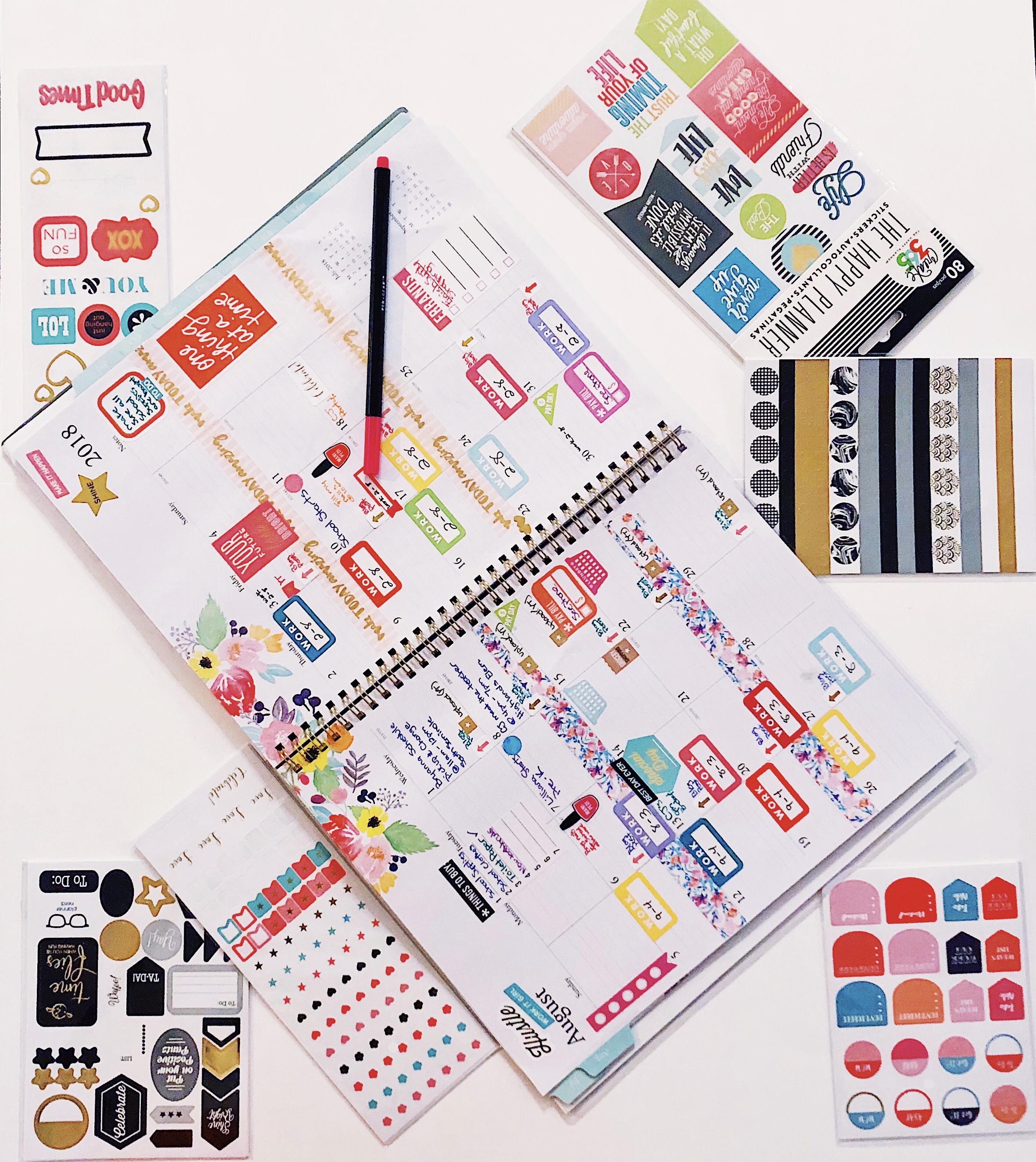 P L A N N E R AND S T I C K E R – D E T A I L S
PLANNER: Mine is the Sophie 8.5×11 | STICKER PACK 1: 1557 Pieces Collection | STICKER PACK 2: 1607 Pieces Collection | STICKER PACK 3: 1829 Pieces Collection | FINE POINT MARKERS: PEN + GEAR | FELT TIP PENS: Limited Edition Candy Pop Flair | STICKER SHEET 1: PEN + GEAR | STICKER SHEET 2: PEN + GEAR | MORE STICKER OPTIONS: PEN + GEAR | WASHI TAPE: PEN + GEAR | MORE STICKER PACK OPTIONS: THE HAPPY PLANNER | DESK: LINNMON/ALEX COMBO
Everything planner related I've purchased so far is from Walmart. They're really starting to get into the planning spirit with back to school coming up as well with all types of options for planners with different size and style options. THE HAPPY PLANNER is really awesome with their planner options as well as their adorable stickers. I currently have 3 of their large book sticker sheets and another smaller 80 piece sticker collection. I also have PEN + GEAR sticker packs as well. MICHAELS is another great place to find The Happy Planner sticker packs also. I have been holding out on going in there so I'm not just buying all the stickers, lol. My planner is by BLUE SKY PLANNERS and I love it. It's slim so and it fits perfectly in my bag without taking up space. You have a monthly layout page and then a section for everyday of that month so you're able to write out anything you can't fit in the square boxes for the monthly layout page.
So I think that about wraps it up for my first post of all things planning. I think I'm really going to love this new series on planning.
Do you plan things out? Do you stick to adding to calendar on your phone or do you prefer to lay things out in writing as well? Let's discuss, I'd love to hear the ways you stay organized in the comments.
Always Remember You're Beautiful!
-Lola