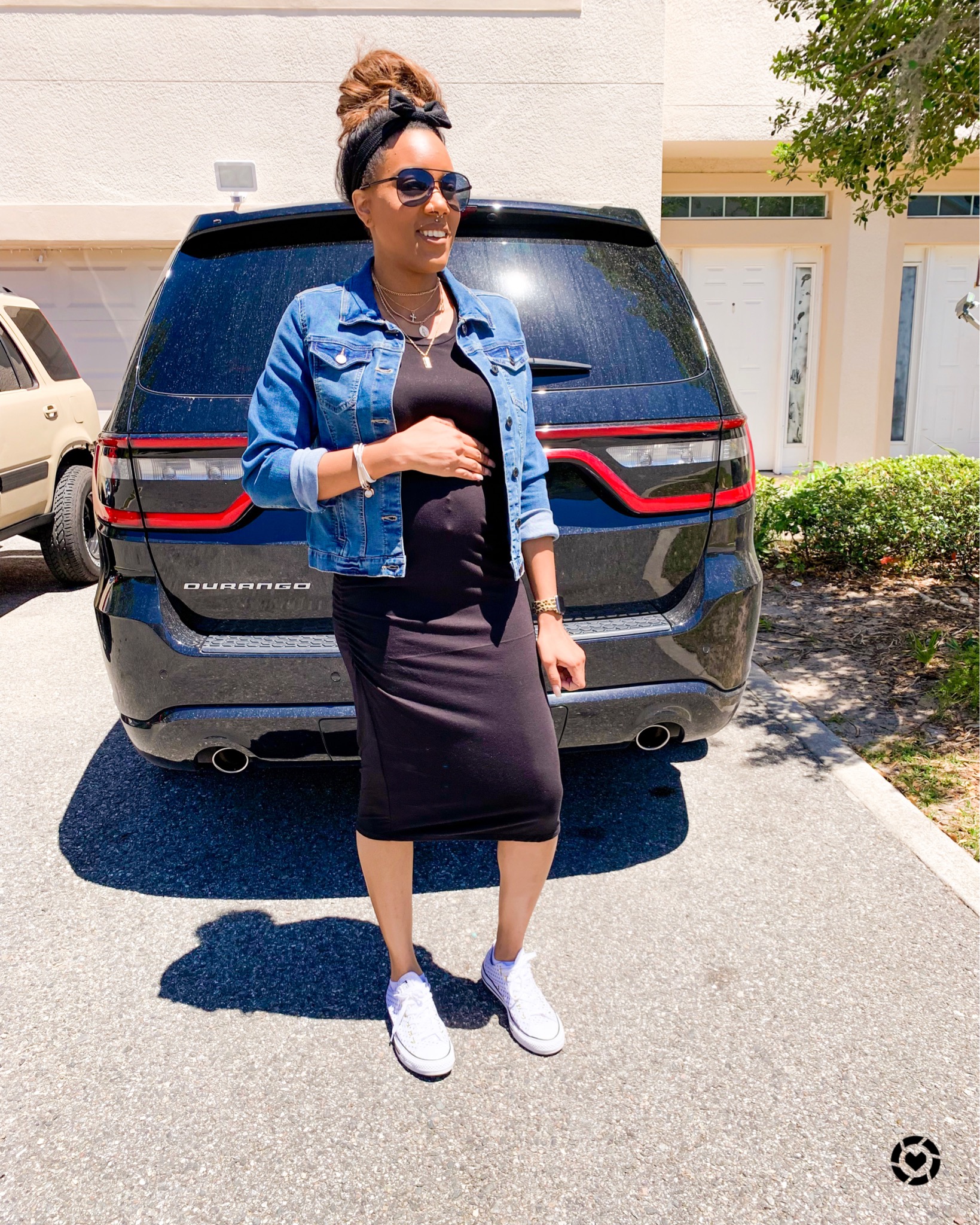 Hi babes! So I wanted to show you one of my favorite outfits to wear especially when I'm pregnant. It's the maxi dress and I literally just adore them. They're so comfortable and classic. You can dress them up or down and wear them in hot and cooler weather. I love them especially when I'm pregnant. Just the ease of having 1 item of clothing be a whole outfit if you want without having to add anything is just the best. Also, there's so many different colors, patterns, and styles. But anyway I think you get the idea of how much I love maxi dresses pregnant or not, lol. So I wanted to share these 2 dresses from Time and Tru Maternity Line at Walmart. The have ruching on the sides and they fit nice and loose on the body while hugging your body in the right places. They have a scoop neckline to add a nice feminine touch without showing off the goods and they fall right past the knee almost to my shin. (I'm 5'8″ for height reference) They're so soft, breathable and light. I'm not sure if there are other colors at other store locations or if there will be more but I got the Black and the Blue and White striped dress. The best part about these dresses is that they're UNDER $15 each. Such a good deal and the perfect maxi maternity dress for every mom.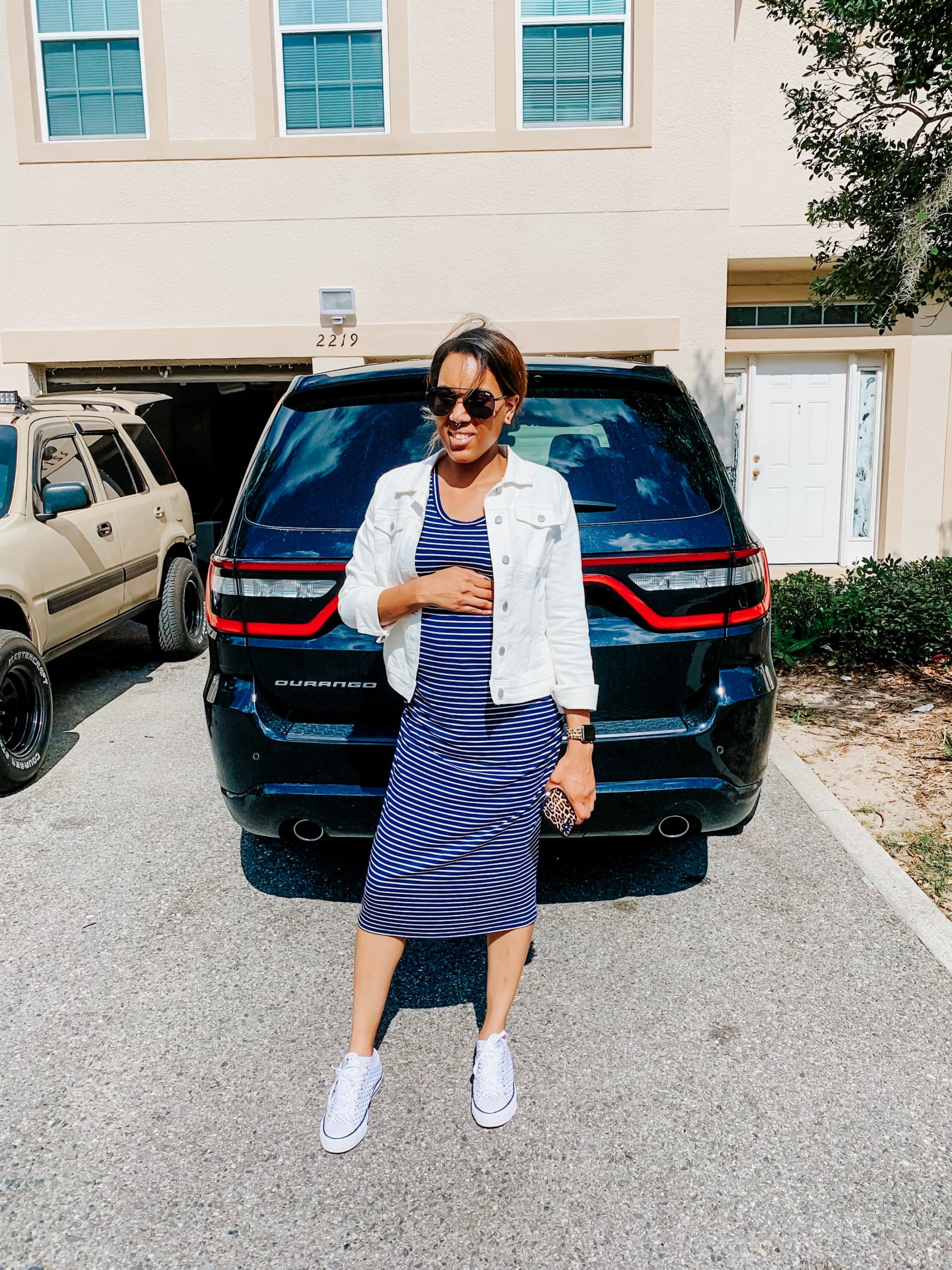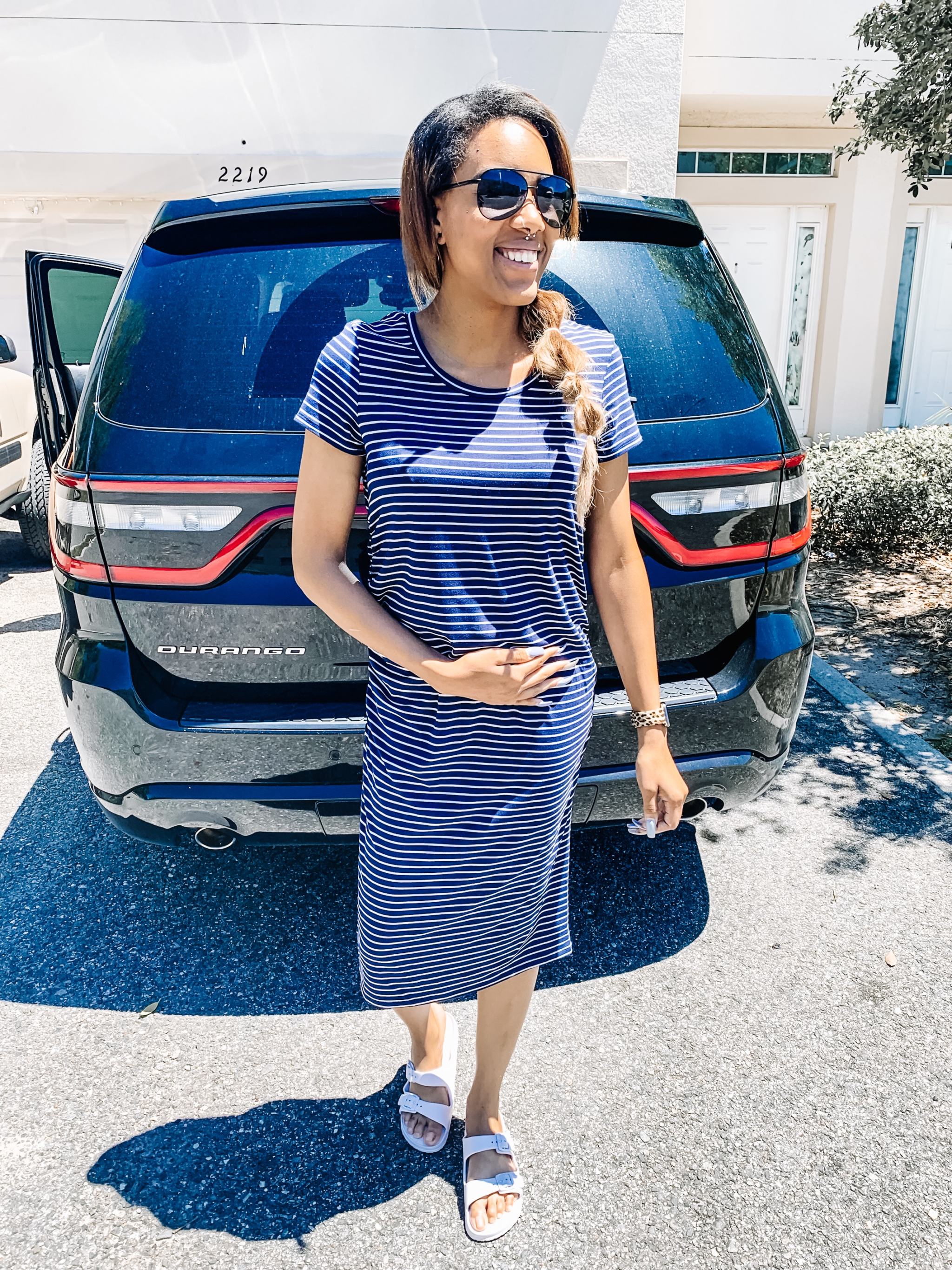 You can wear these dresses in so many ways and they always look so cute. I also included a few more maternity dresses I like in this post as well for you to check out. What are some of your favorite comfy styles to wear when you're pregnant?

Always Remember You're Beautiful!
-Lola