Pullover (comes in other colors) | Similar Joggers (mine sold out) | American Apparel Knee High Socks | American Apparel Thigh High Socks | A Simplified Life: Tactical Tools for Intentional Living (Hardcover) (Emily Ley) | Similar Phone Case Options | Bedding | Comforter | Songesand 3 Drawer Dresser | Erin Grey Bed | Similar King Throw | Assorted Throw Pillows | Leaf Mug | Similar Sweater Weather Mug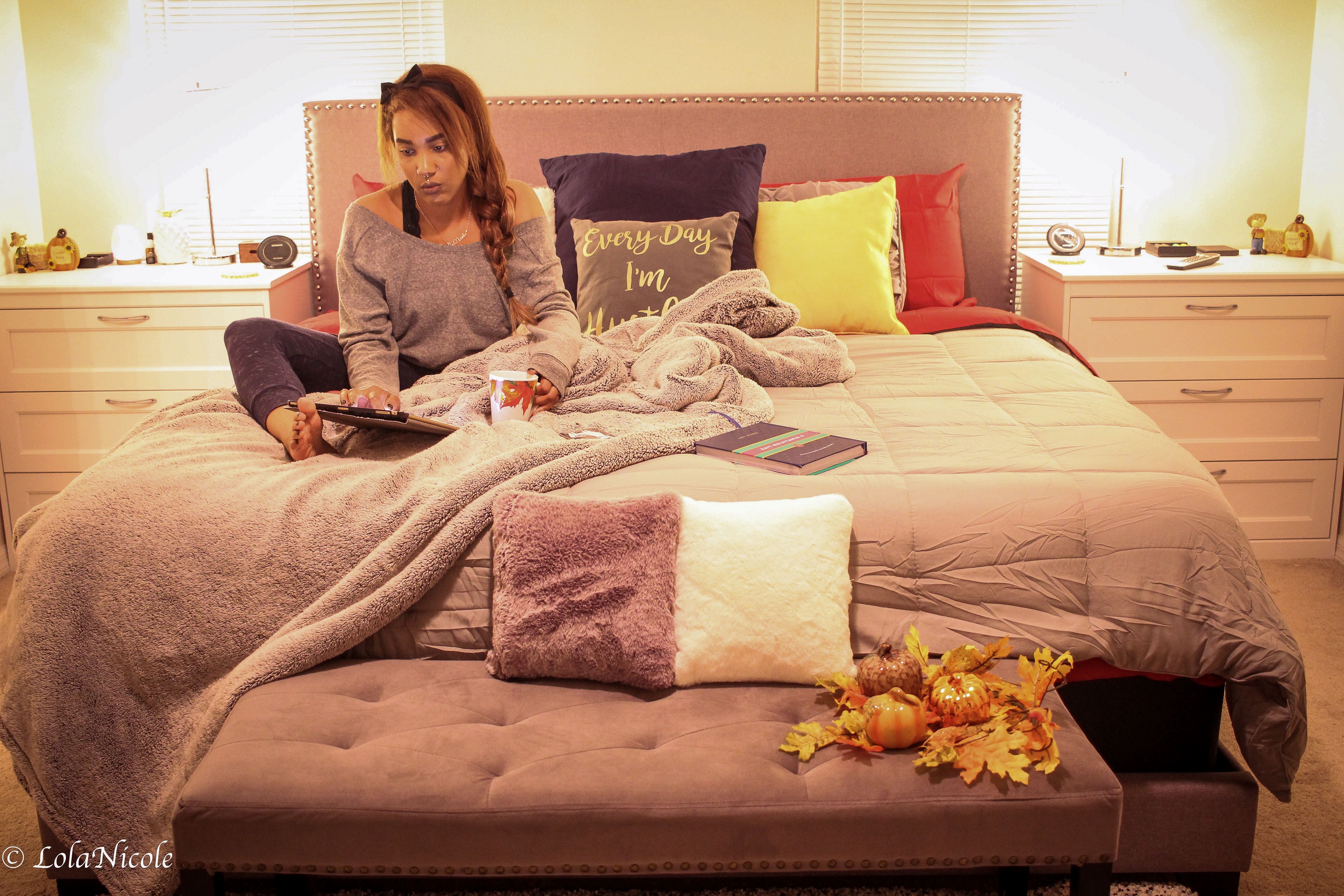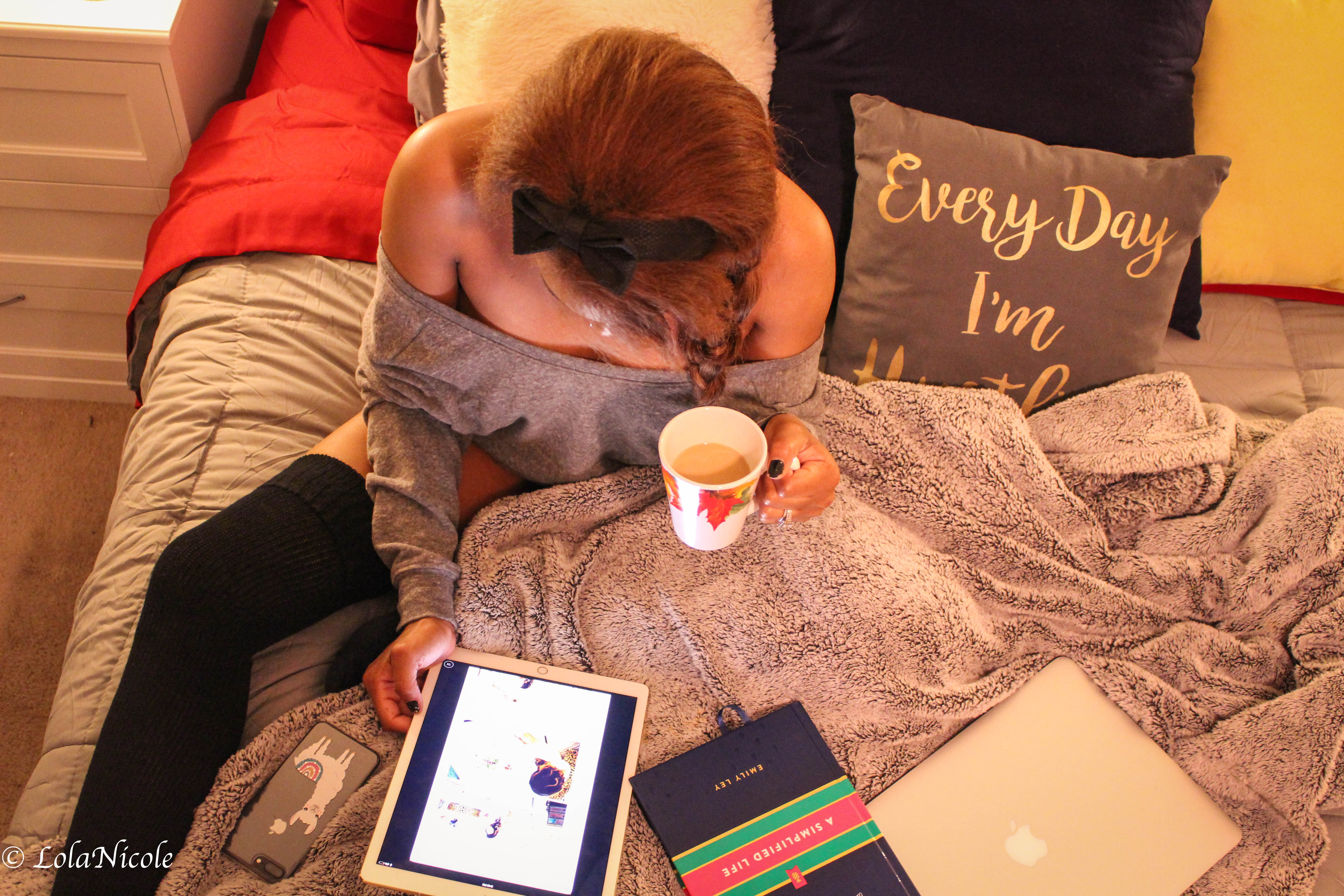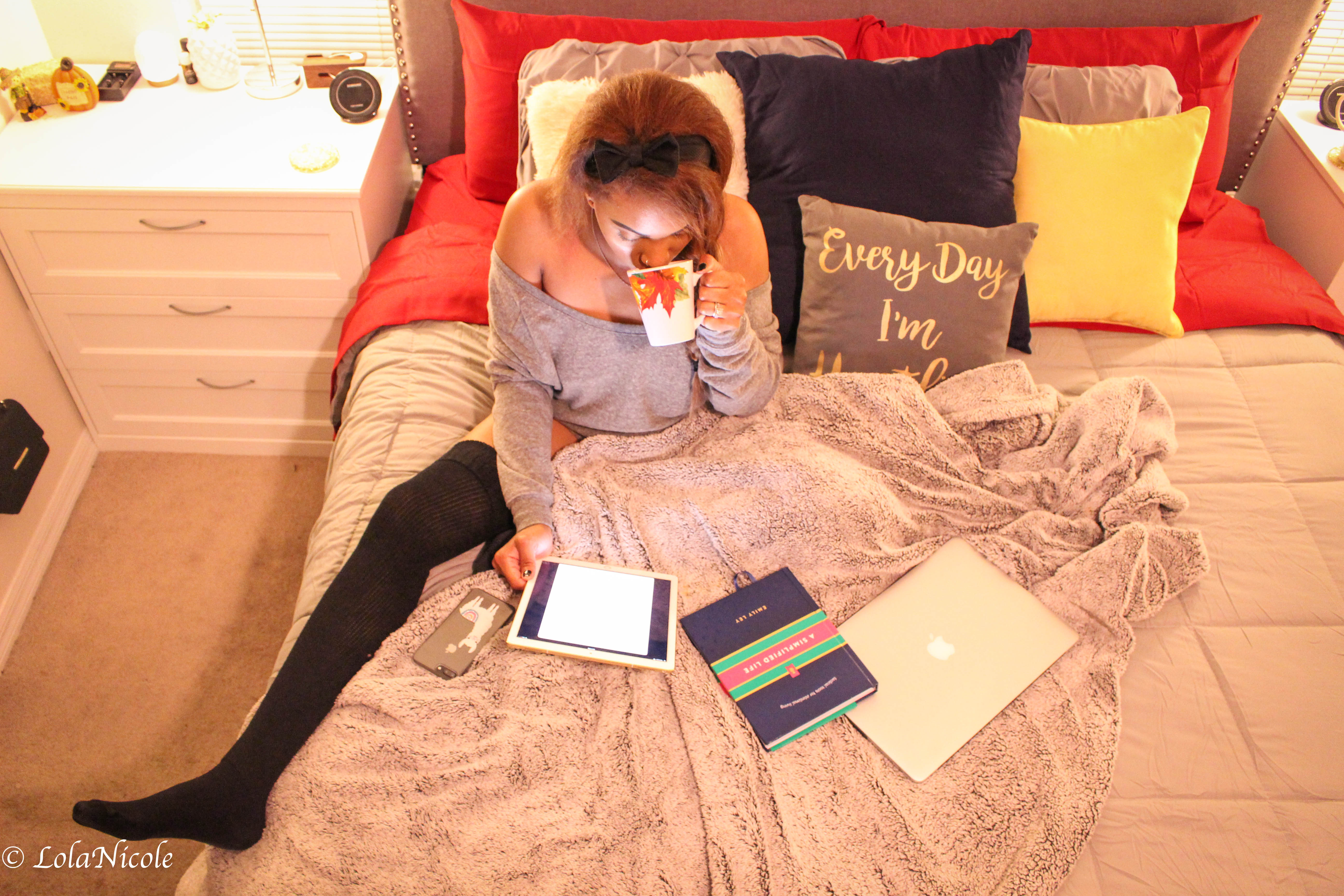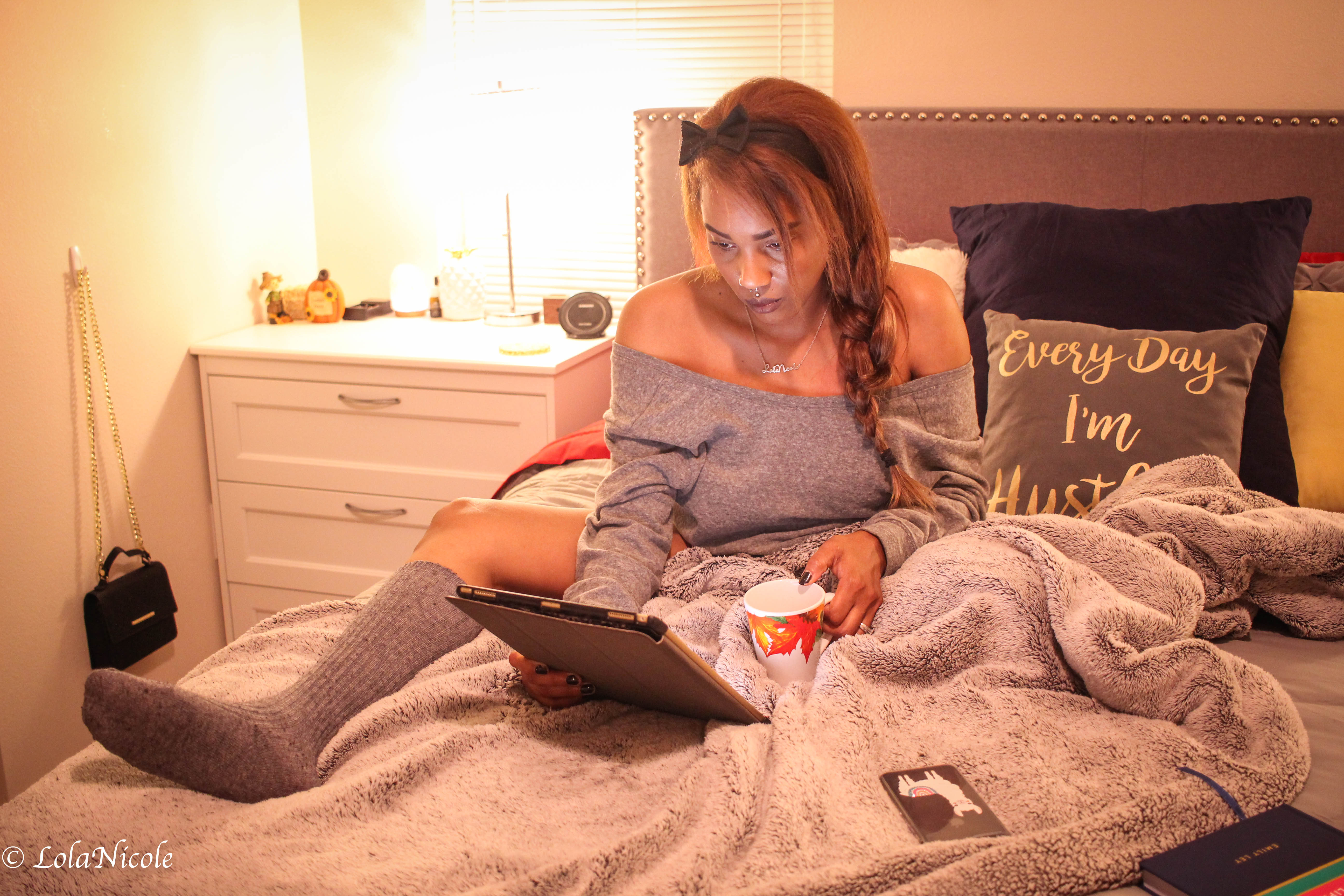 I'm obsessed with reading. I love learning new things, reworking my mind, and even just escaping in my mind somewhere else. In this blog post I'll be sharing my Top Self Help Books with you babes. I have been on a journey to be more scheduled, organized & just all around better at adulting, lol. Also keeping your Mental Health in check is a very good thing to do and remember to check on it as much as you need too. Don't ever feel bad for It either, we all need a refresher course in staying sane every now and again, lol.
I will make another post with my Top Fiction Book choices as well if you'd like more book recommendations. I've been reading on my Kindle app or using my Audible App on my iPad. Audible has been my best friend lately when it comes to catching up on reading or getting through a book even when I don't have the time to actually sit down and read it page for page. All of my recommendations in this post can be found on the Audible App and most if not all should also be on the Kindle App app as well. I've loved reading since I was a kid and chose it over many activities often. It's what I do to get away from the world for a little bit and relax from the day.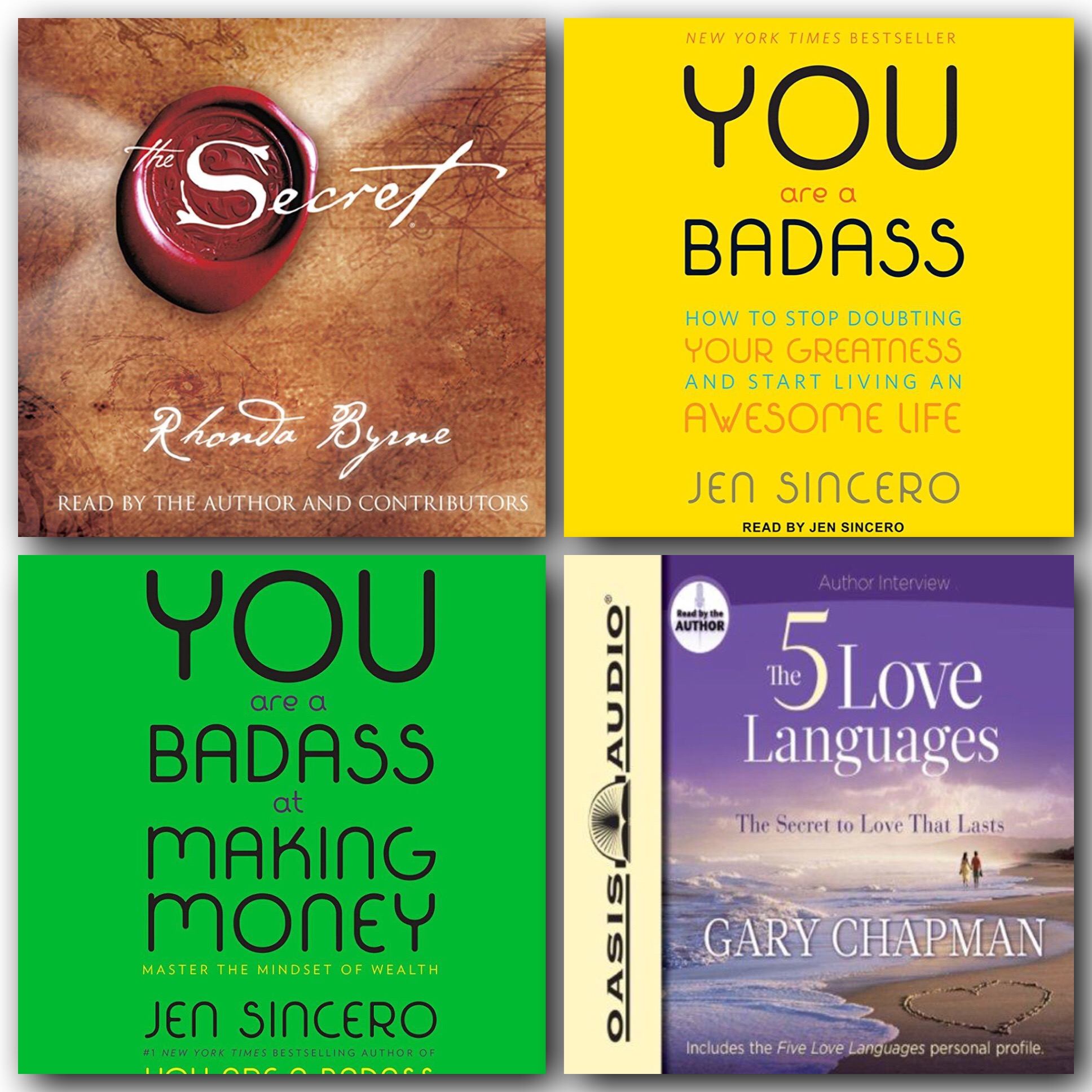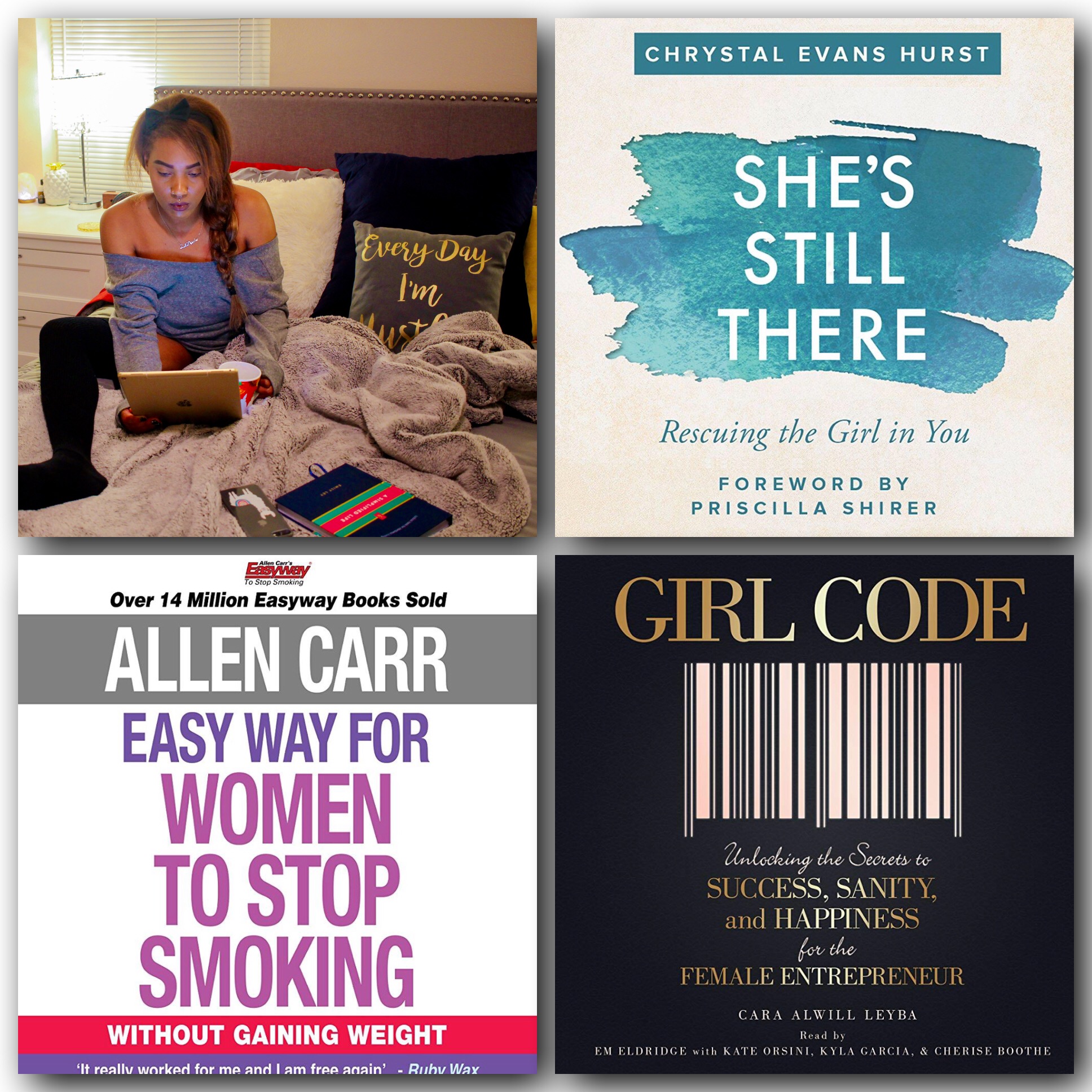 The Secret by Rhonda Byrne
I read this book in paperback form first. My mom had it and recommended it to me. So I borrowed it and I loved it so much that I downloaded it on my Audible app and I listened to it twice and just started it again since then. I love this book and all it's about. It's based on the Law of Attraction and will help you tap into a way of reworking your mind and changing your thinking so you can change your life and attract the life you want to live. I highly recommend it and that's why it's my number 1 choice on this list.
You Are a Bad Ass by Jen Sincero
I love this book and everything in it. Jen really knows how to help you stop doubting yourself and go for what you want. I love her spunky, take not crap attitude as well. It gets in your face and in your feels to help you achieve the outcome in life you desire.
You Are a Bad Ass At Making Money by Jen Sincero
This is the second book by Jen and it dives into your real feelings about money and why you shouldn't feel bad for wanting to make more and do more in life. There is cursing so if you aren't into that just know that ahead of time but if you can look past that then you will learn a lot from this book.
The 5 Love Languages by Gary Chapman
I really like this book and highly recommend it to anyone who's dating, getting married or married already. Even if you're single you should read this book to help you learn more about your love language and what works for you as well as getting to know the other love languages for your potential partner or current significant other. The perfect book to read with your partner to learn more about each other while growing closer and getting a better understanding of each other.
She's Still There by Chrystal Evans Hurst
This one happened to pop up in a Facebook add for Audible and I was curious about it so I downloaded it on a whim one day and I'm so glad I did. Chrystal's story of her life and how she overcame certain battles is really encouraging and uplifting while showing you that you can do whatever you put your mind too.
Easy Way For Women to Stop Smoking by Allen Carr
This book was one of the things years ago that help me quit smoking for good. I like it mainly because it's not some pushy book where the Author is basically telling you smoking is bad for you and you could die, etc, etc. We all know this but sometimes it's something that takes more than just telling someone not to do something. I like this book because it basically giving you a deeper understanding of the authors technique and helps you all without you even really thinking about it.
Girl Code by Cara Alwill Leyba
I feel like this book is the ultimate Girl Power!, I Am Woman Hear Me Roar! books. It helps you tap into your unseen potential. I definitely recommend this book for anyone looking for some uplifting words of wisdom while unlocking secrets to a more successful and happy life.
Well babes, thats all the book recommendations I have for now. I hope you enjoy these book options and if you have any books you love then please leave your recommendations in the comments! Happy Reading!
Always Remember You're Beautiful!
-Lola