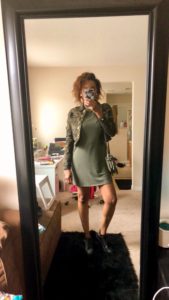 I love a good sale. But like an actual one not like just 10% off because unless it's a large priced item 10% is really like the tax off on your item to me, lol. But Sirens was having an awesome sale of 40% off the entire store so I had to jump in. Being a mom of 3 if I do actually get myself something it's rare because I always end up getting things for my kids instead (which I ended up getting some things for my oldest daughter too, lol) and completely forget about myself. But I've been trying to revamp my wardrobe and be a little more comfortable in my mom bod until I can get back in the gym. So I wanted to get a few cute things to wear.
I got this outfit because it's stylist but still comfy. I love dresses, especially in spring and summer time because they're easy to put on and you don't have to worry about putting an outfit together. It's one piece and you just get dressed and go. I could throw a jacket, cardigan or duster on over it and style it how I want. This cropped and distressed camo jacket is so cute and it's stretchy material made it comfortable to wear.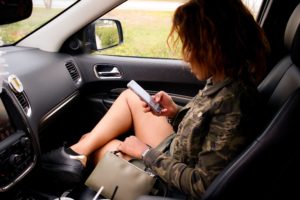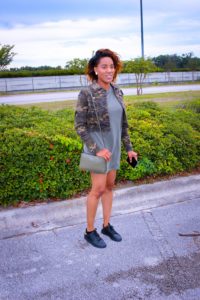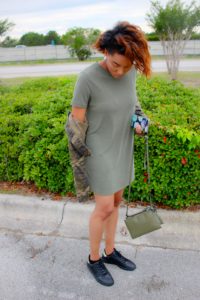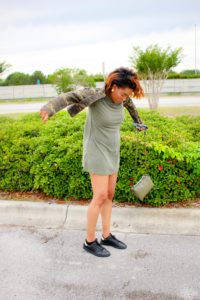 My bag is from avenue and it's so cute and easy to carry. I can put the things I need in it but don't have a big bag I have to carry around with me. My sneakers from Sirens are so comfy and cute. I actually picked them up in 3 different colors. But black sneakers are a must for me because they go with literally everything. I think the gold detailing adds a trendy touch to them as well.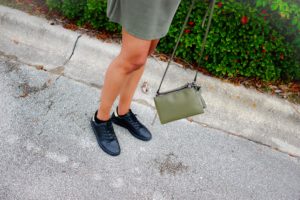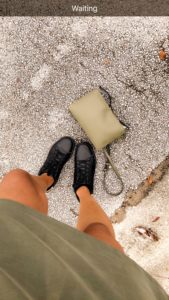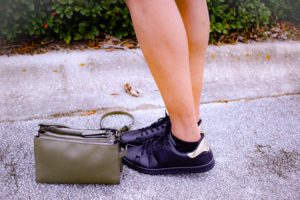 What are some sales you couldn't pass up this past month? Where's your favorite trendy and affordable places to shop? I hope you loves have an awesome Monday.
Always Remember You're Beautiful!
Lola