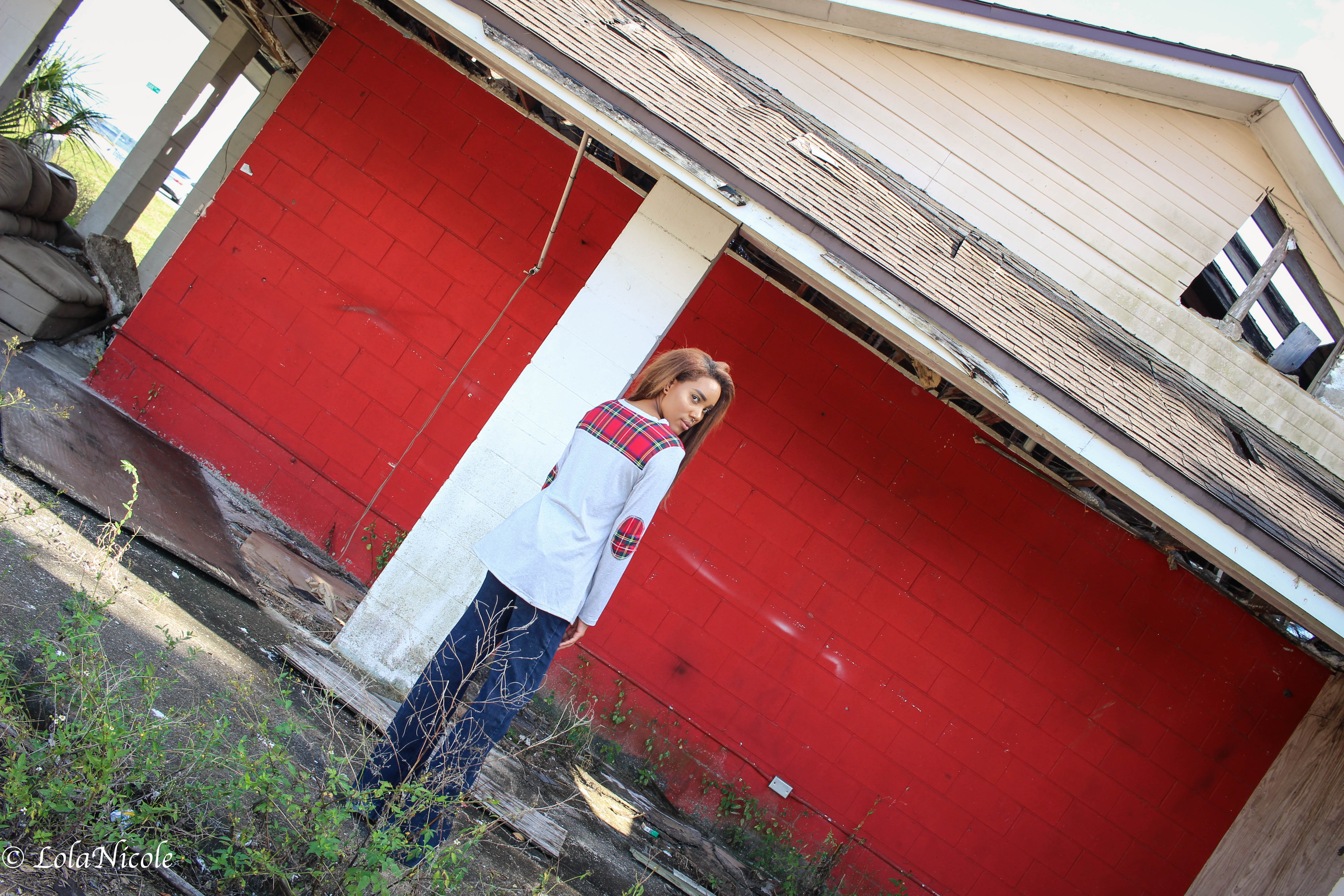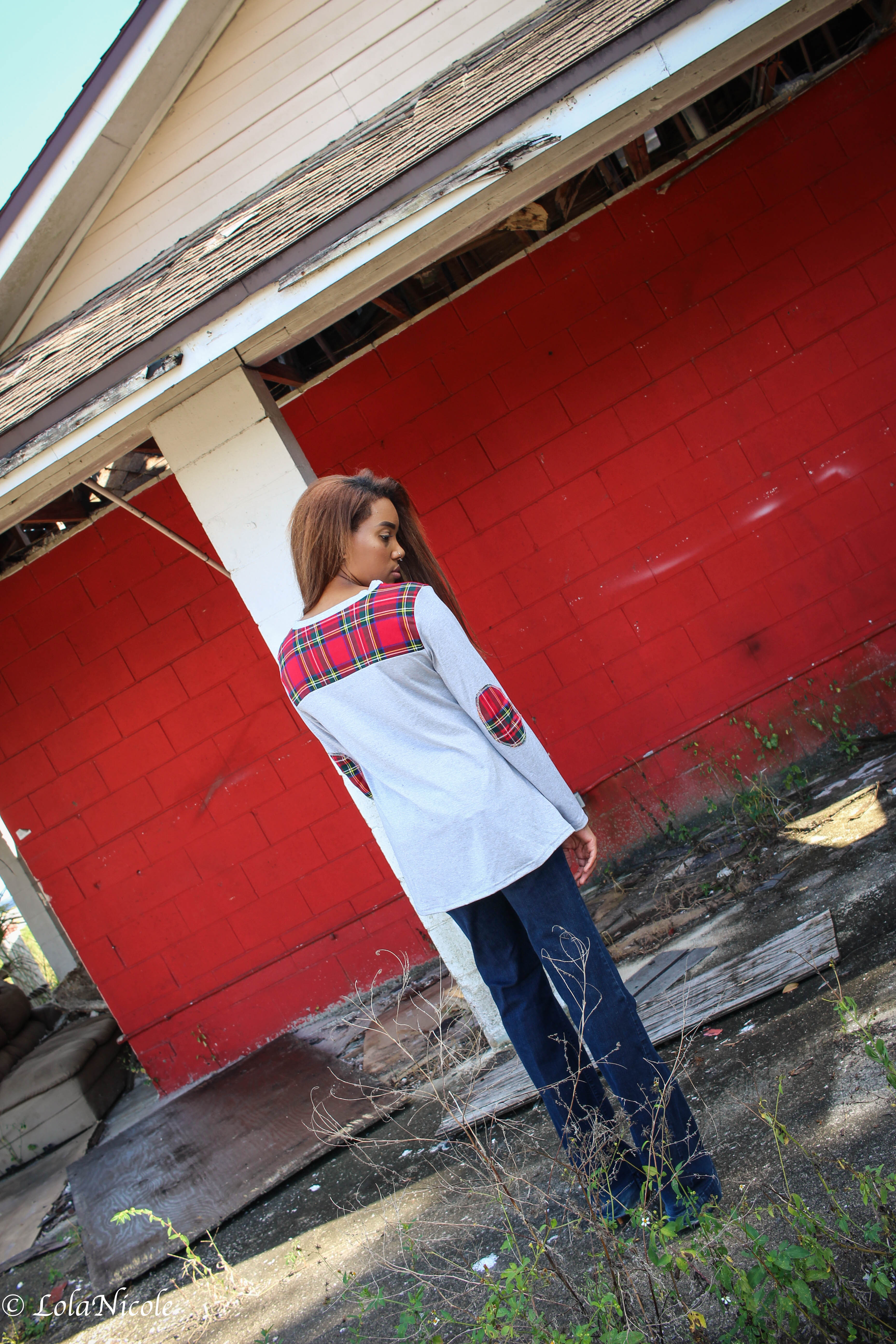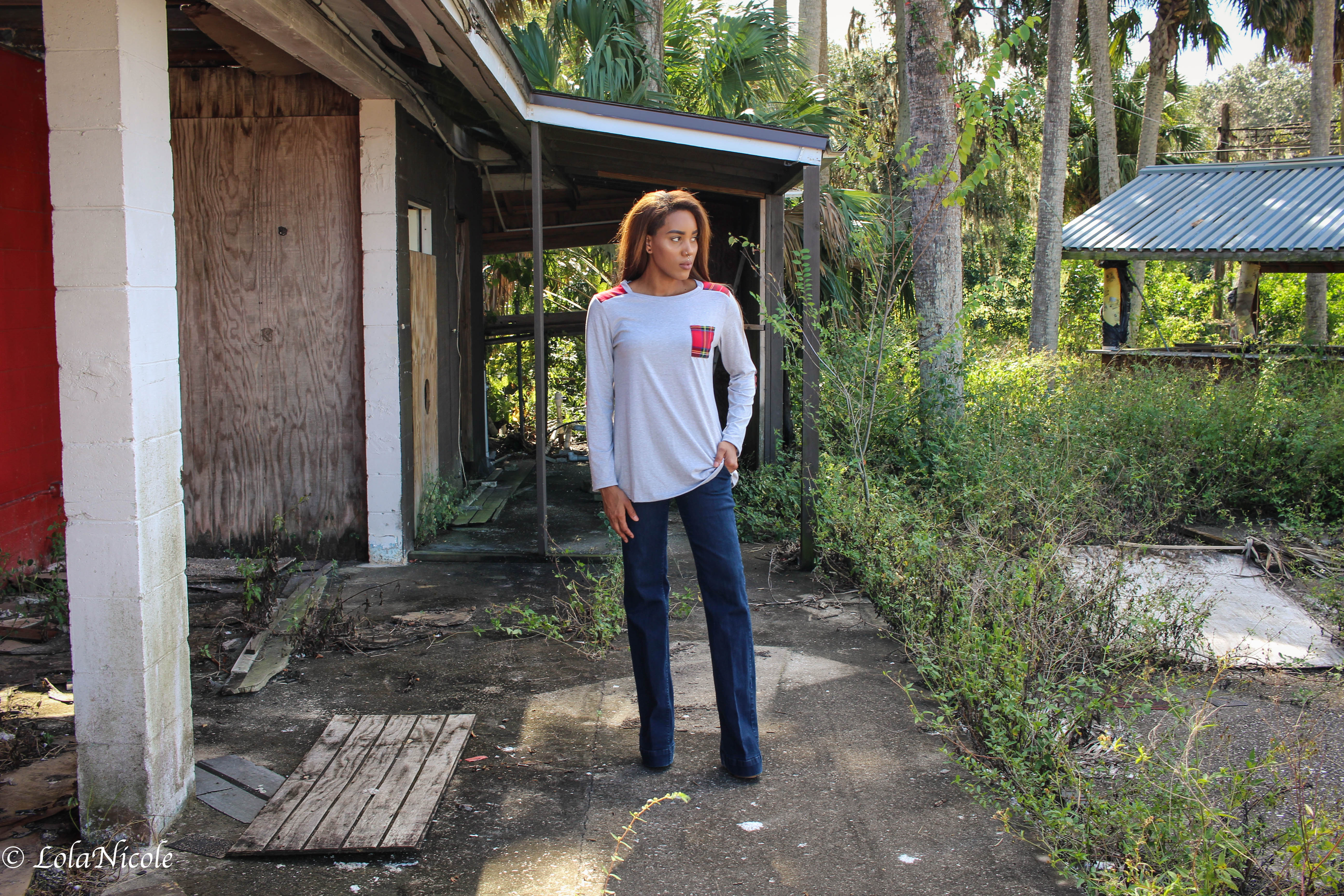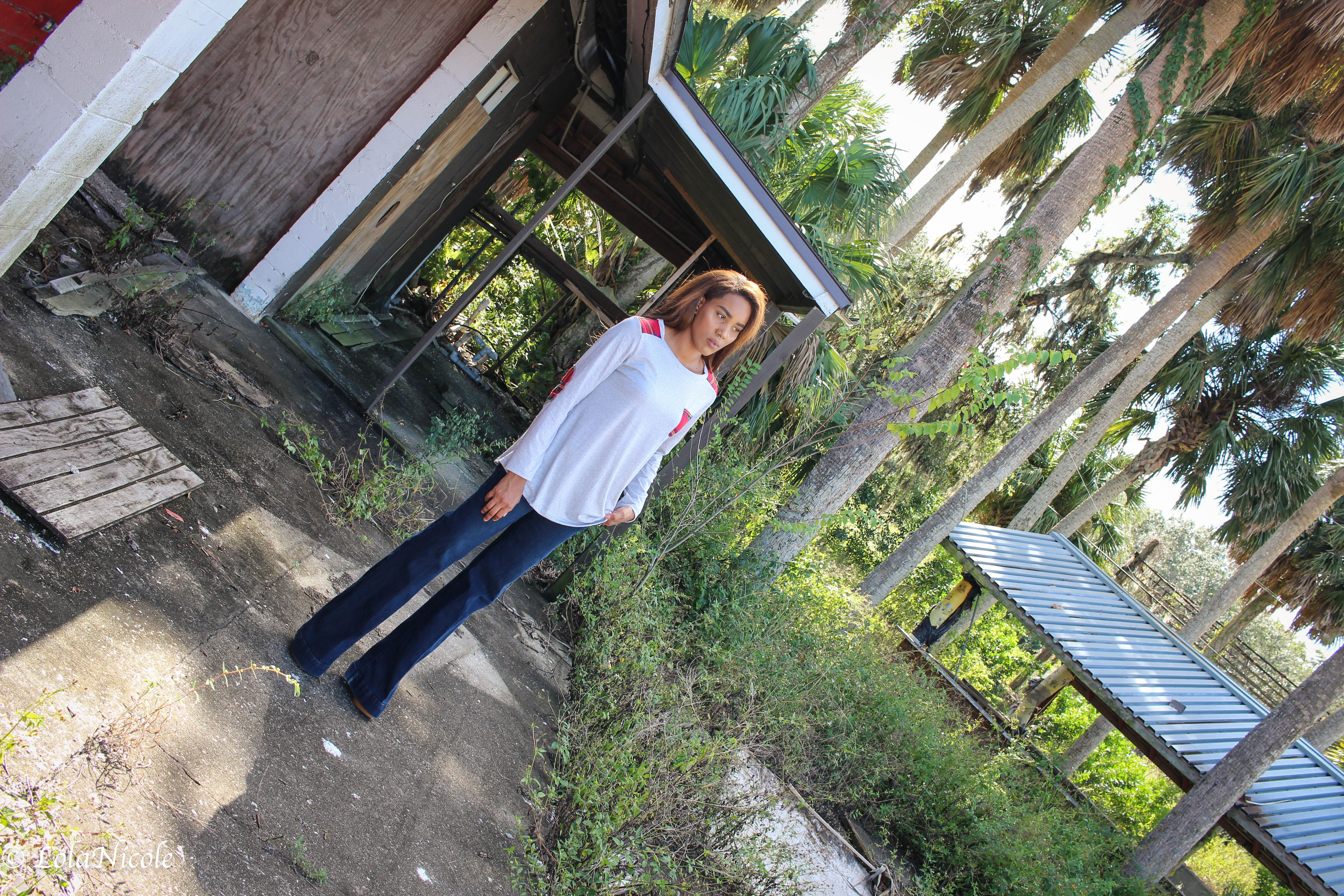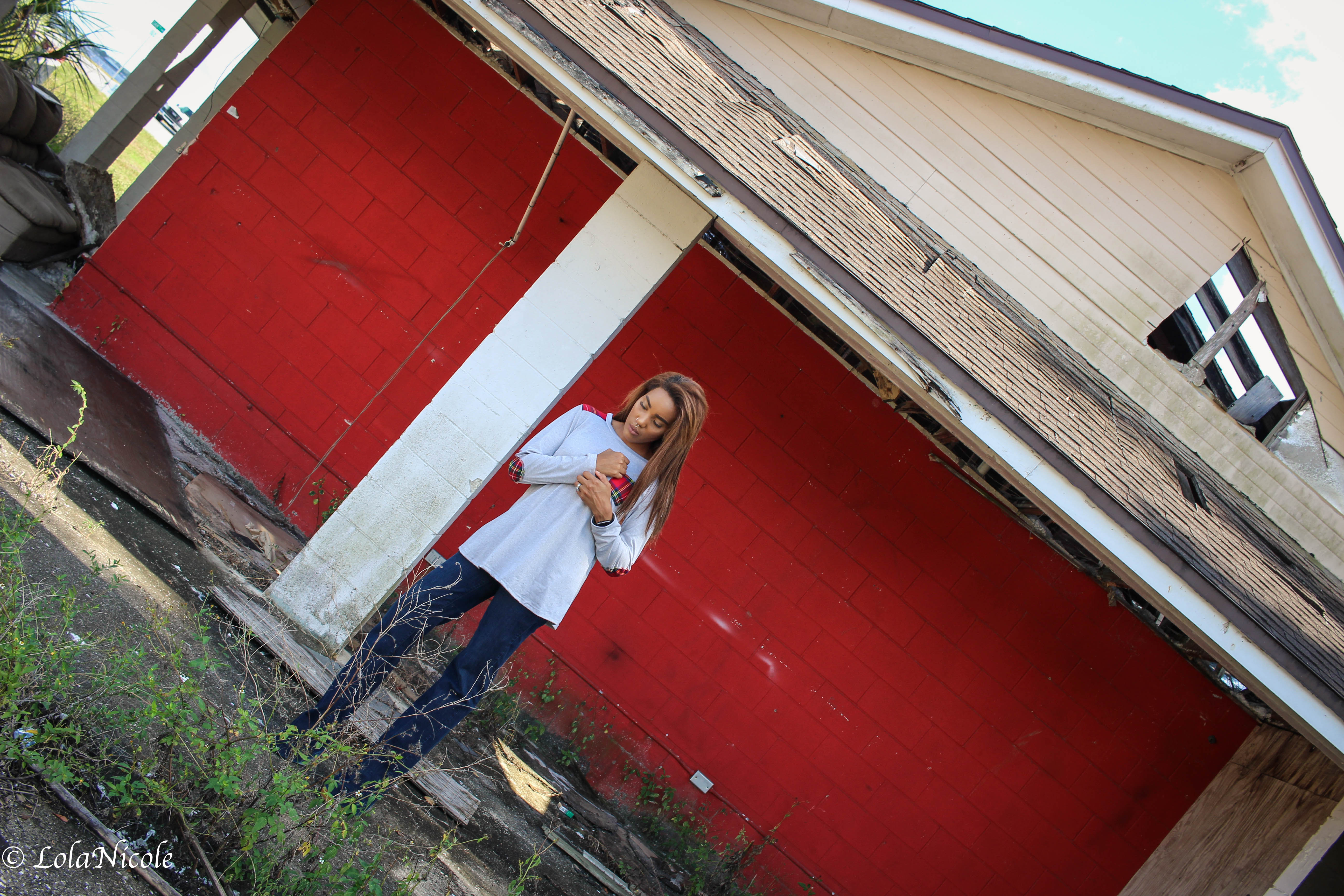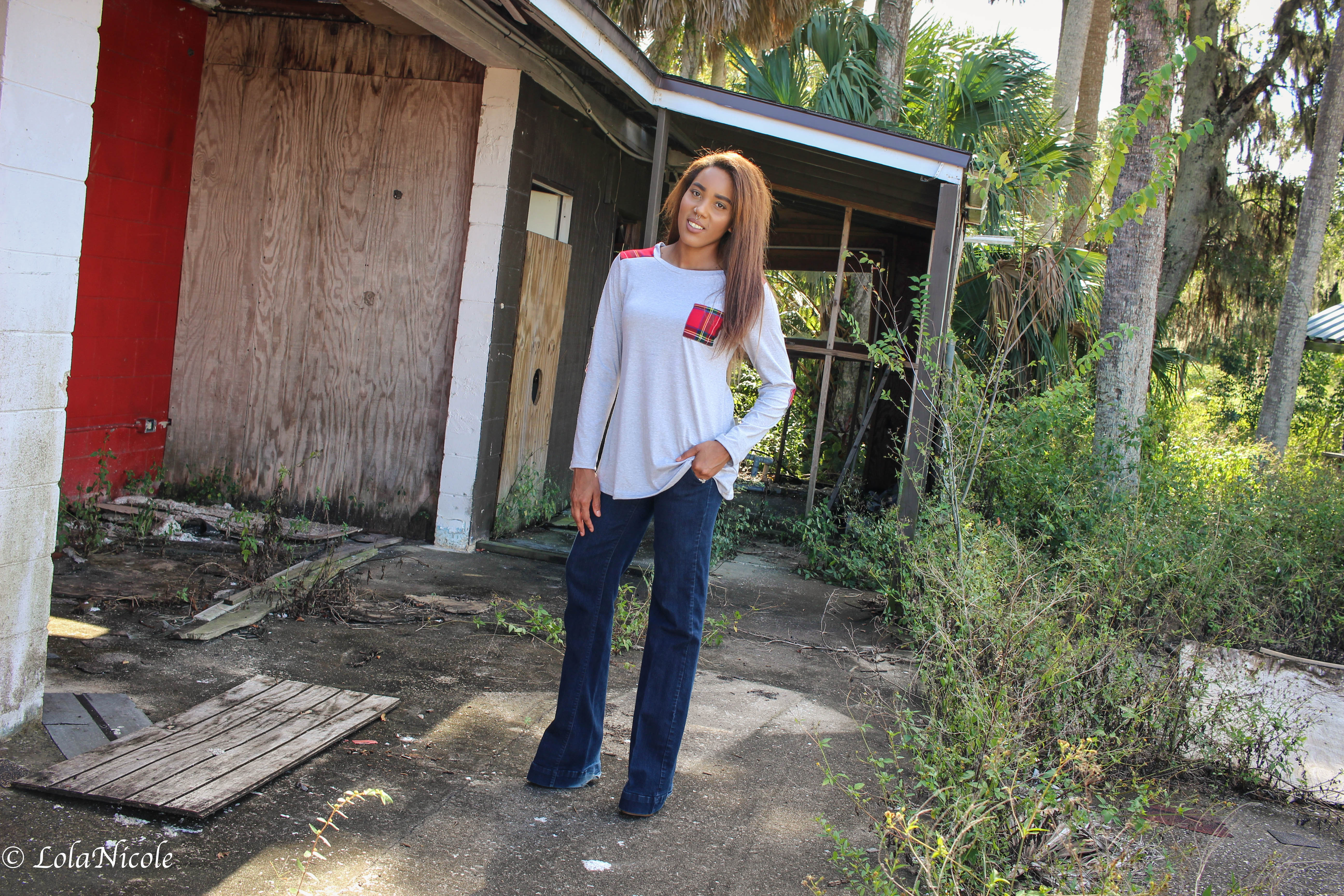 PLAID PATCHWORK TOP
TALL POWERSTRETCH ST. CLAIR FLARE JEANS
Long Sleeve Shirt Plaid Affair
First of all I love Fall! With this top I get all the fall feels, especially in anything plaid. There is nothing I love more and I try and wear it year round honestly, lol. It's one of my favorite prints. Thank goodness plaid is still a trend this fall too!
So when I got this adorable grey plaid patchwork top in the mail from Blooming Jelly, I couldn't wait to shoot in it. It's not too thick and not too thin. It can be worn with or without a jacket and has the perfect thickness for layering with a jacket or cardigan. If you aren't sold on it yet then the UNDER $20 price tag should do the trick! ;0)
My jeans are from Alloy Apparel and are the best. Most noteworthy is that they fit so well and best of all they come in tall length too. I'm wearing a size 7 and the 37" inseam length. They are also low rise and the denim isn't restricting and has a good amount of stretch to them. So I definitely recommend grabbing a pair because they're under $70 and so good.
FIT TIPS:
-Jeans are TTS but have a little stretch if you get a size that's a size smaller. I'm wearing a size 7 and 37" inseam.
-Top runs TTS. I'm wearing a size Large for a more loose and oversized fit.


Sizing Reference:
I'm 5'8″. Typically wear 9-9.5 in shoes and a size 10 if they run small. M/L in tops and dresses. 6-8 in Jeans depending on make and brand.
So what are your favorite prints of the season? What print do you go for most while shopping? I'm also loving leopard and camo print. Let me know in the comments below.
Always Remember You're Beautiful!
-Lola