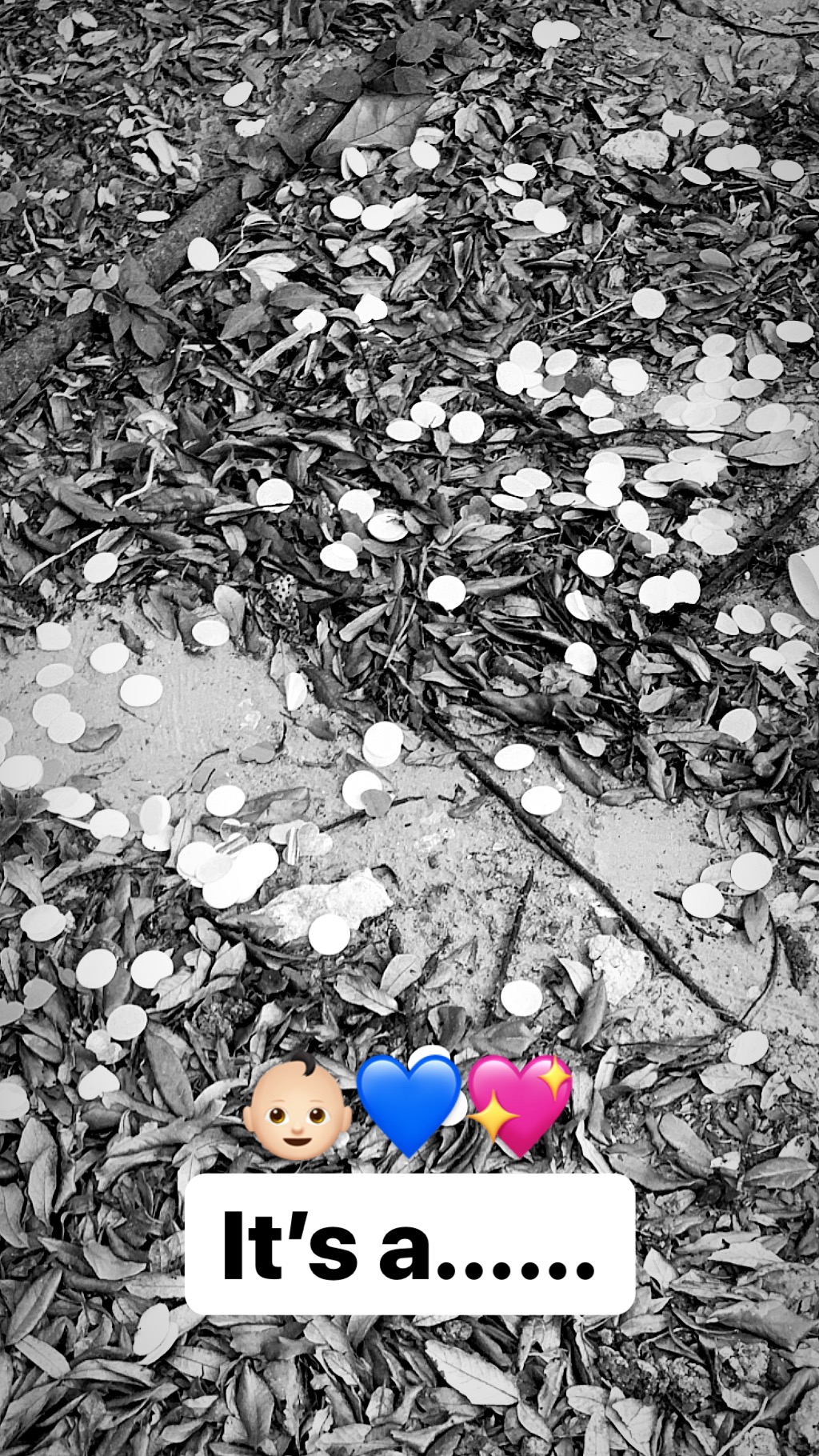 So here we are babes! It's the moment of truth, the gender reveal has arrived. First I want to say that I had DMs and texts about how I found out the gender so early. My doctor told me at my 9 week OB appointment about doing the blood test to find out the gender while I went in for all my genetics testing since they would be drawing blood anyway. It's all optional and not something you have to do but for me I like to be prepared for anything so I opted for the genetics testing and also wanted to do the gender test as well. So if you're currently pregnant you can ask your doctor about the gender blood testing if they haven't told you already and they will let you know if there is an out of pocket cost or if your insurance will cover it because I believe not all insurance providers do.
Now, for those who know me ya'll know I wanted a boy this time and so did CJ because he's tired of being the only boy, lol. The house was divided because while we wanted boys, every one else in the house wanted a girl, lol. Well our gender reveal didn't go quite as planned because not only did we not know how to work the poppers until after we messed them up but we didn't have backups to do it again, lolol. But anyway, if you've read this far I guess now it's time for the reveal. Baby Harris is a….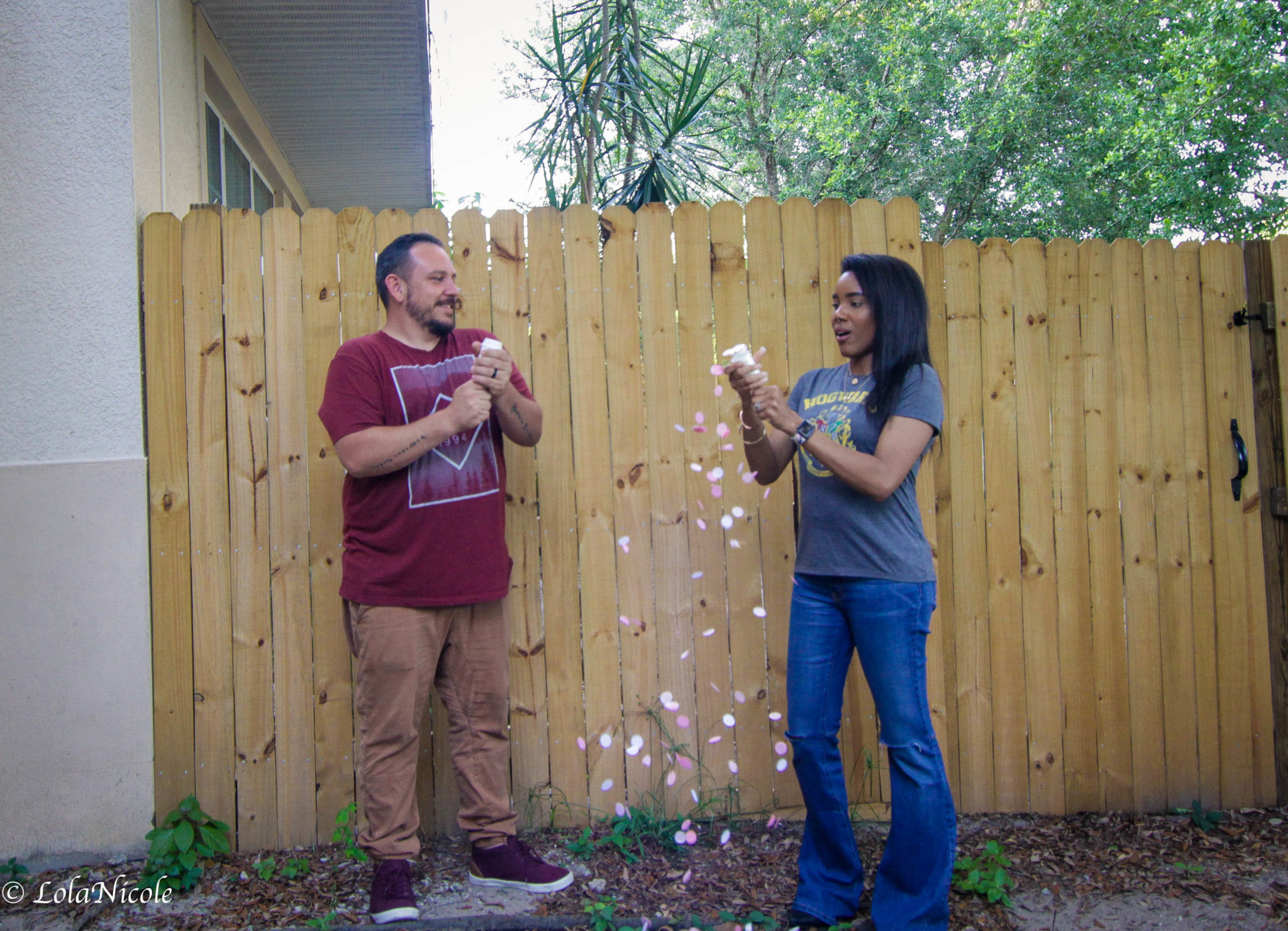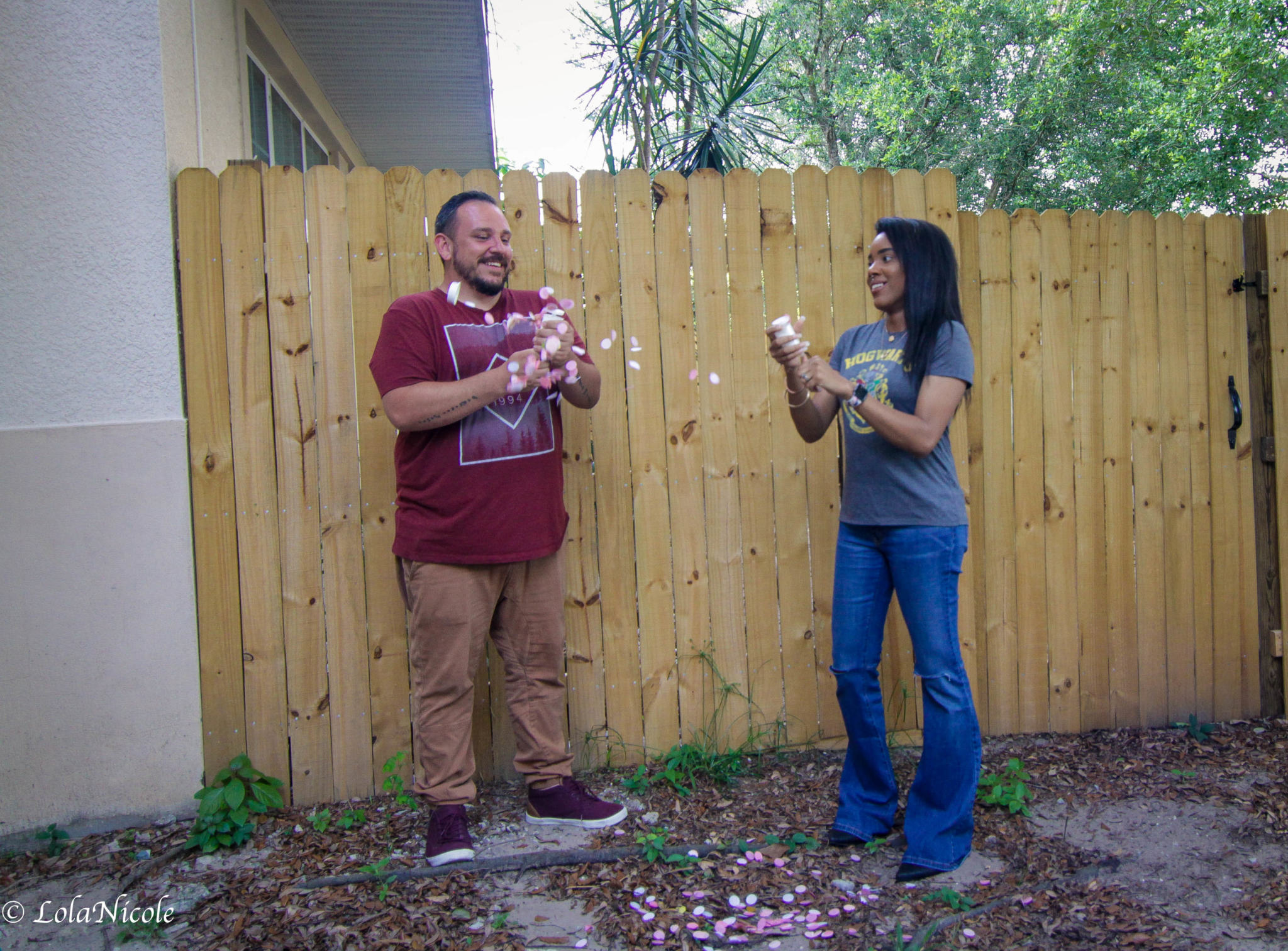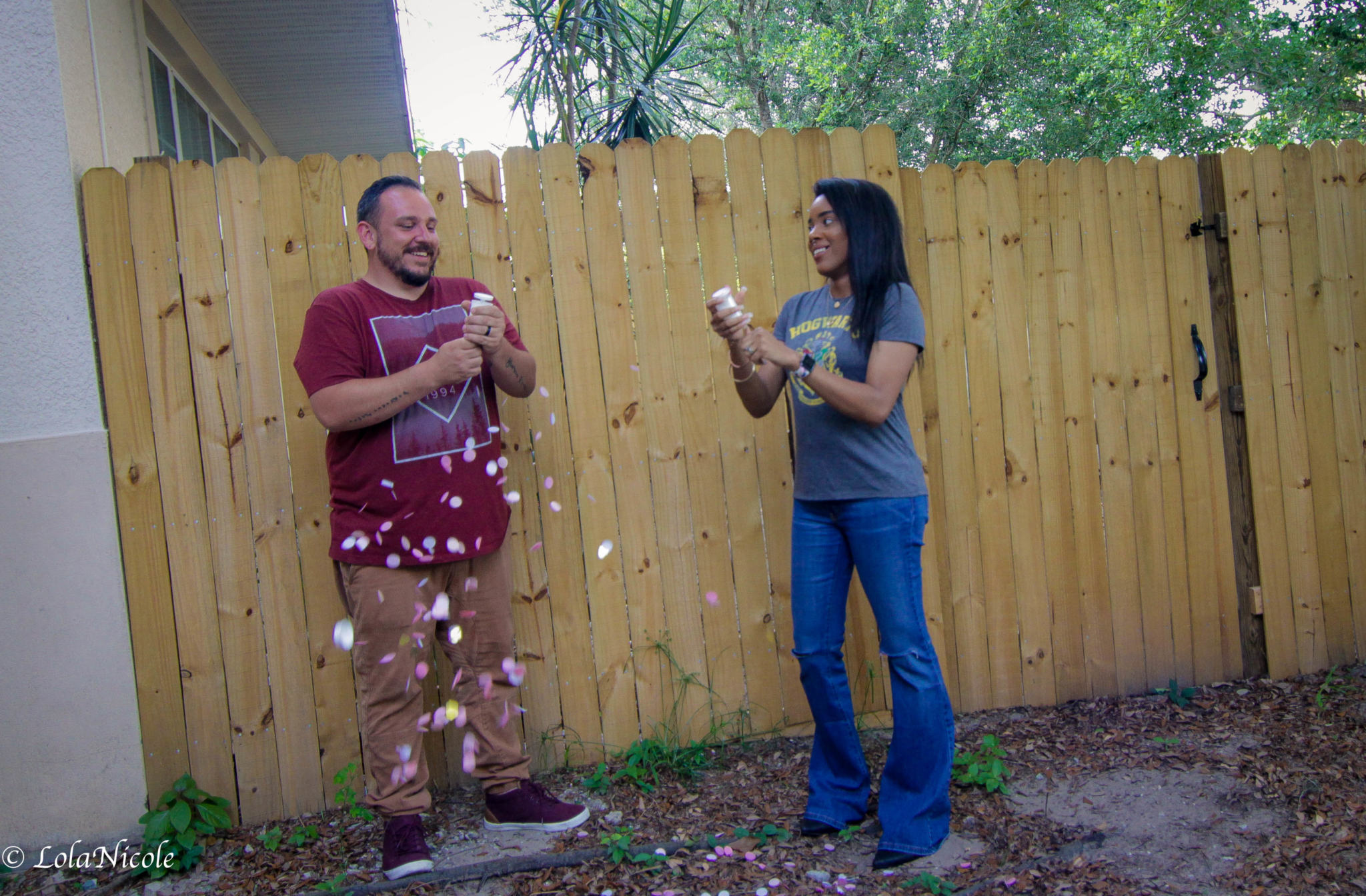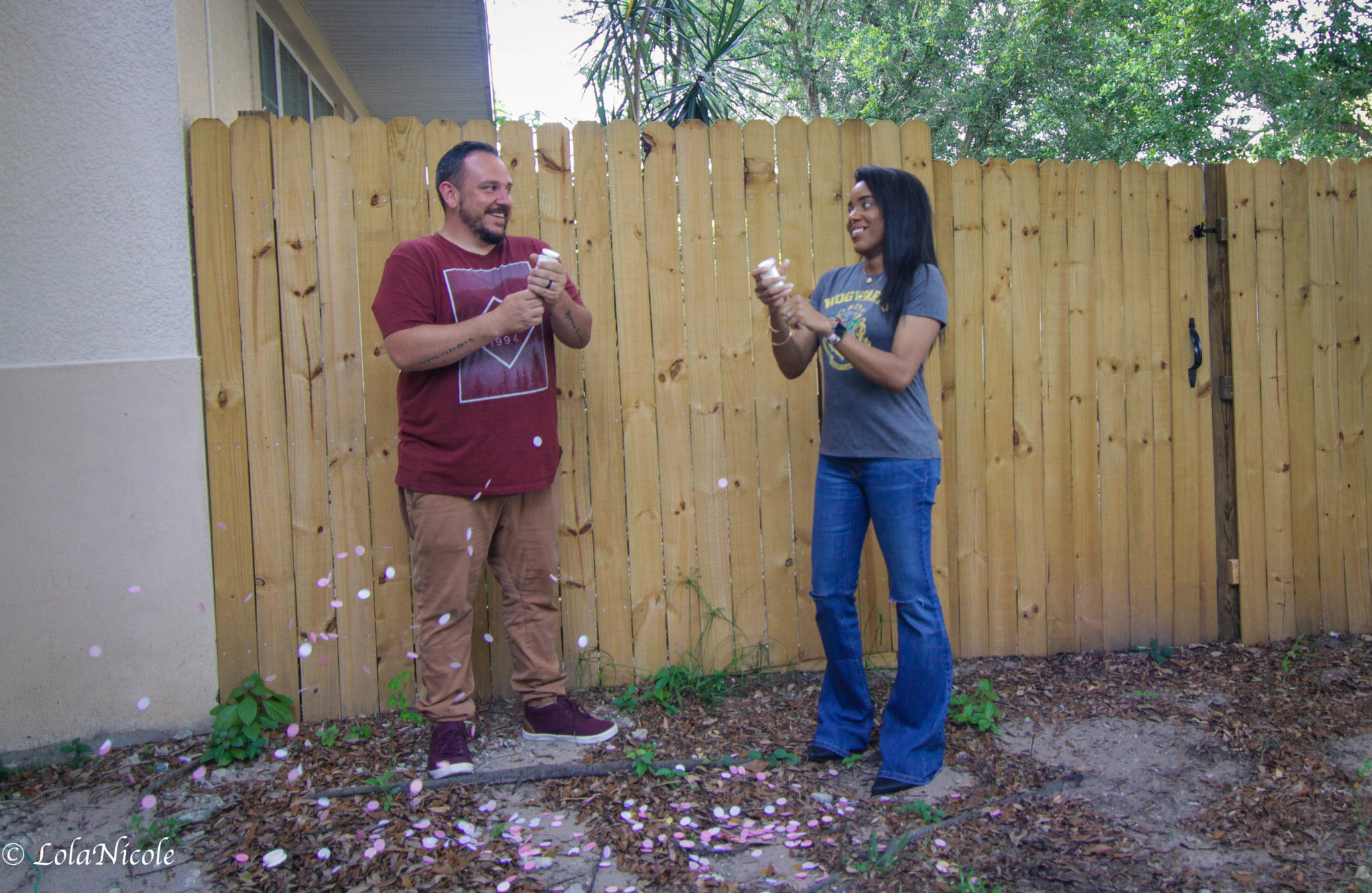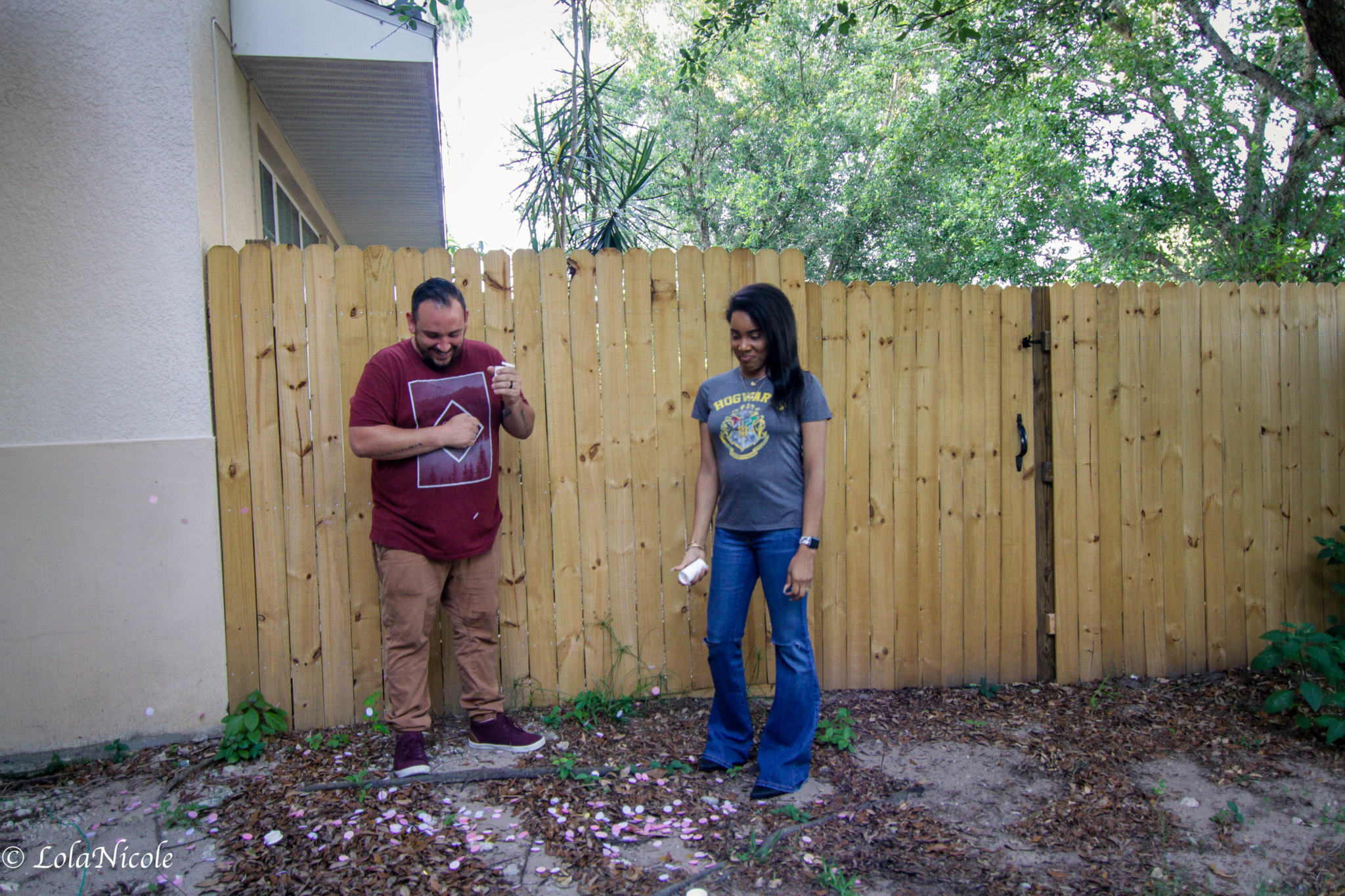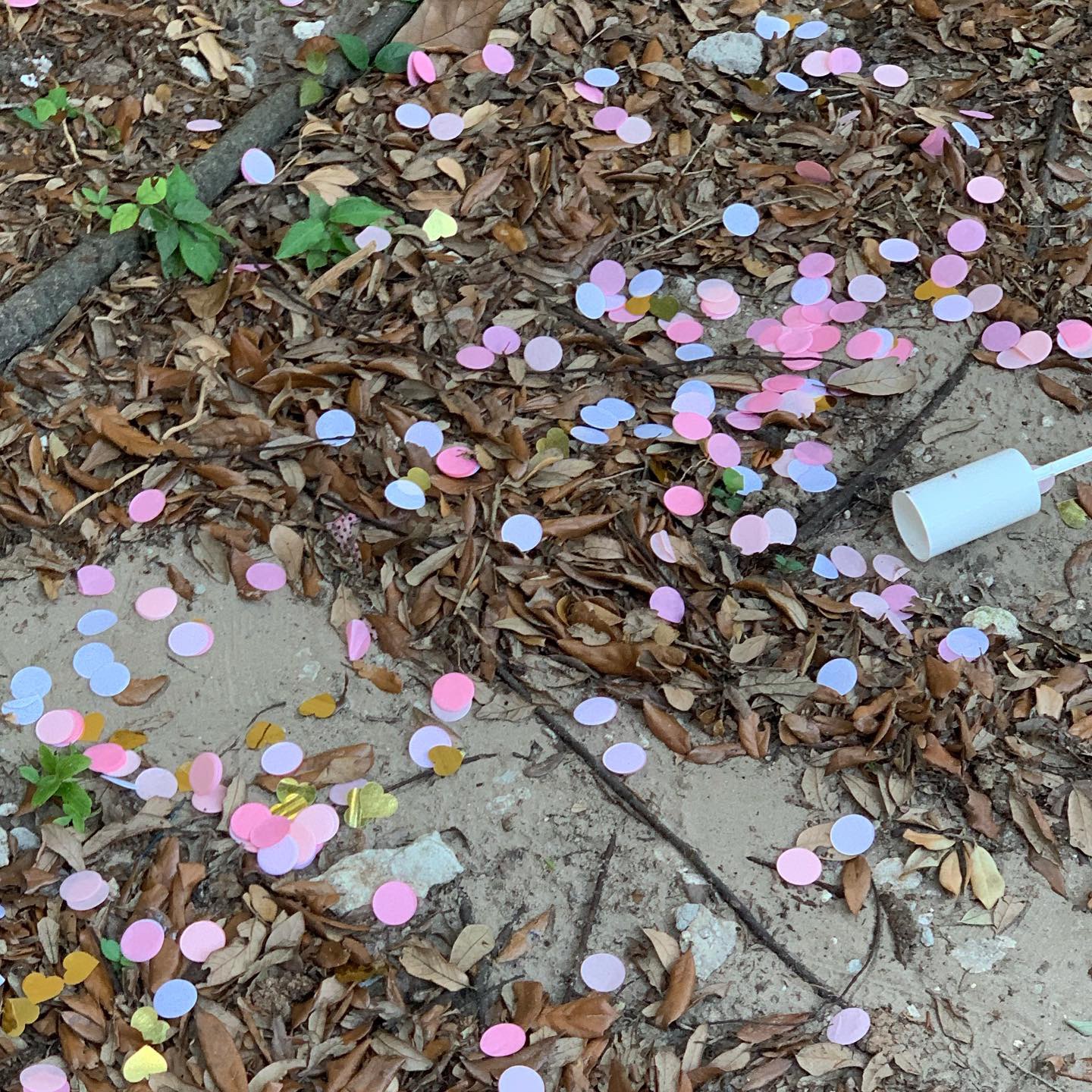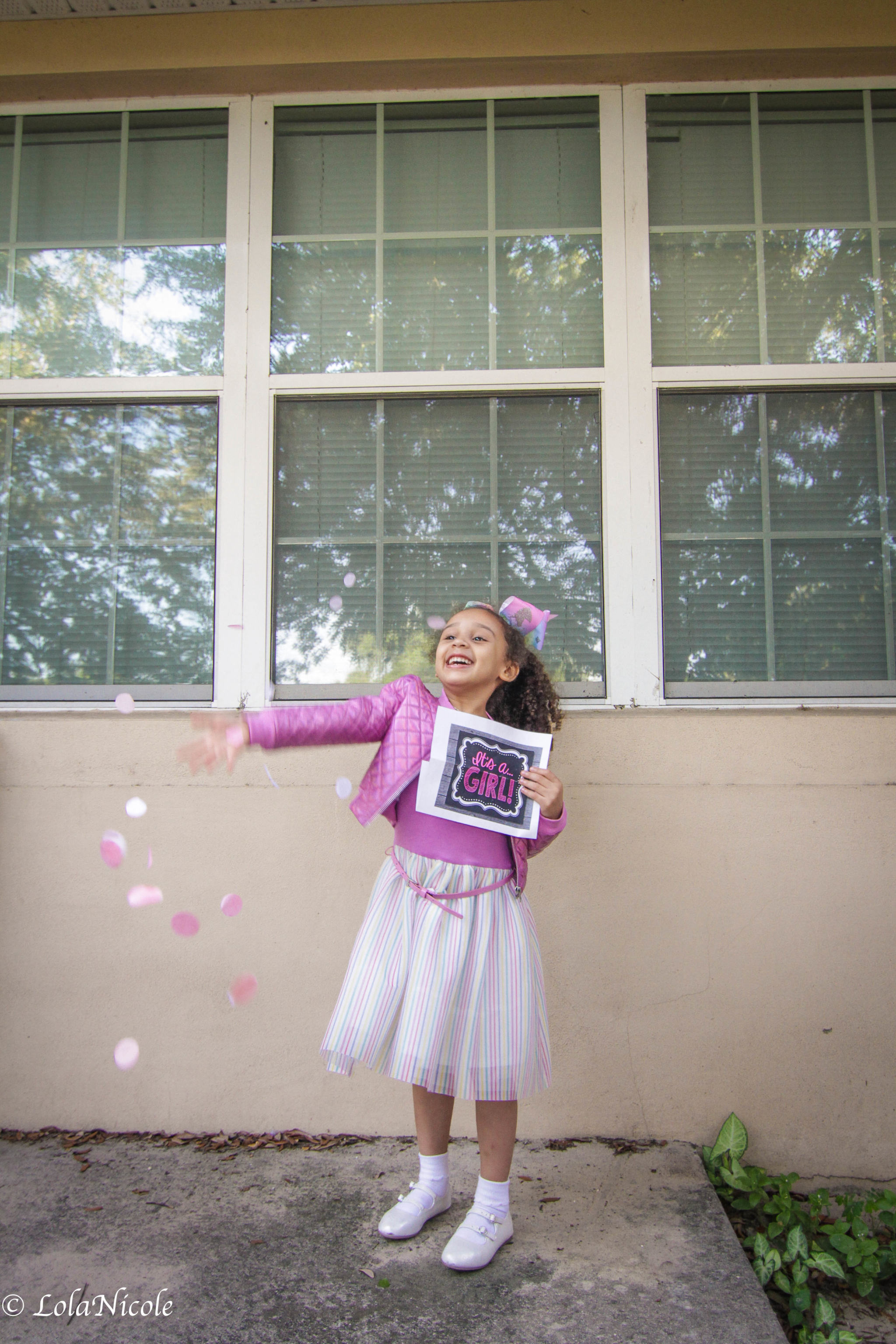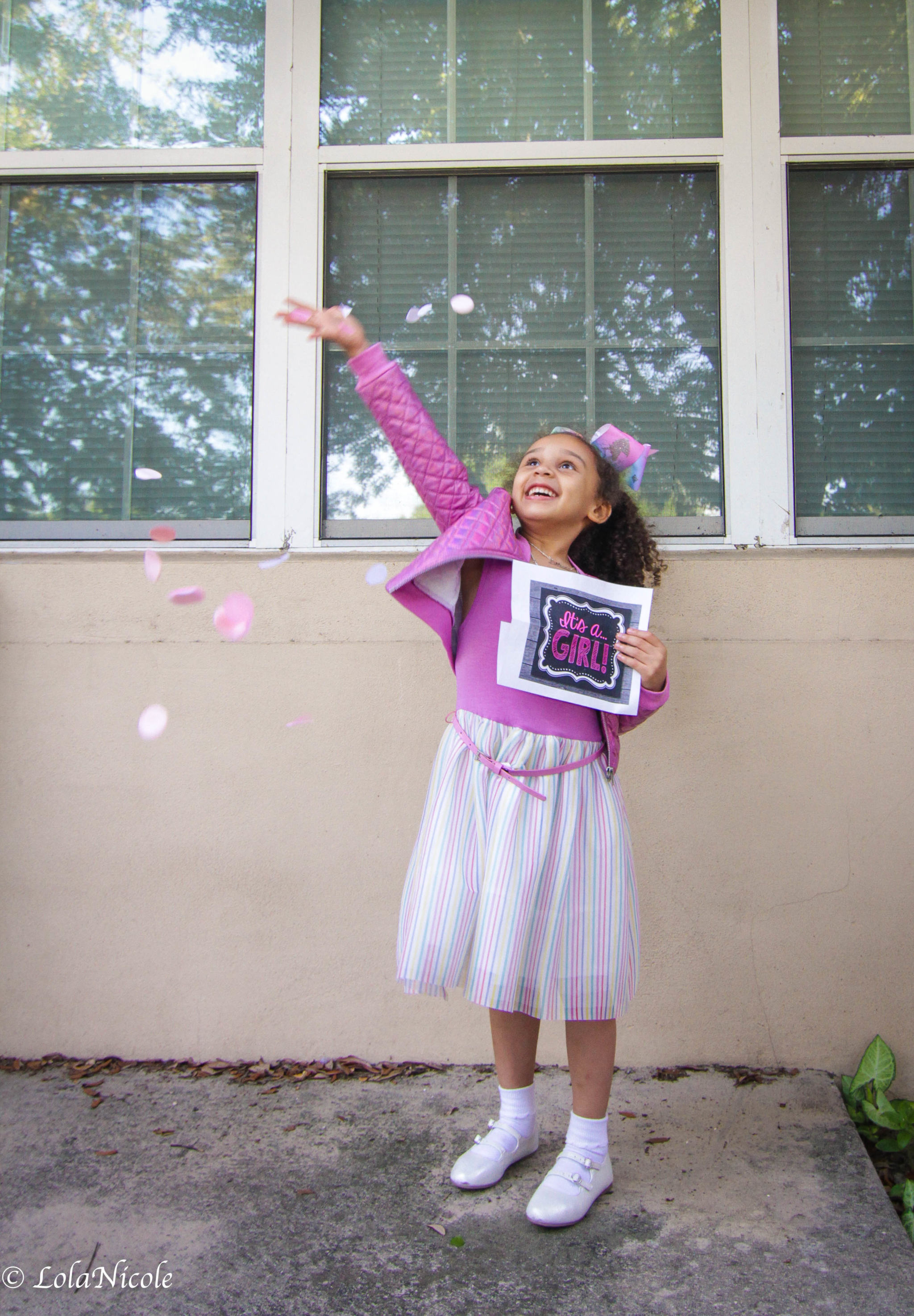 IT'S A GIRL!! Baby Harris is a girl and I was for sure shocked (as you can tell from the pictures, lmao.) I was certain it was a boy and so was my best friend. I should have known I was having a girl though when we were trying to pick names and her name came so easily for us and boys names were much harder to choose something we liked. But hey, now I know and at least I can go shopping for cute baby girl stuff now. Lilliana is also super excited to share a room with her new baby sister when we move and she comes. So there you have it folks, Baby Harris #4 is a girl and now that we know we can start to plan accordingly. I feel a bit more motivated to start planning and picking things I want to get for this baby now that I know it's a girl and we've already picked a name that we will share at a later time. Up next is the anatomy scam!
Always Remember You're Beautiful!
-Lola